Make writing thank you notes easier for the kids with these free printable fill-in-the-blank thank you note printables. Perfect for Christmas & birthdays!

I am a stickler for writing thank you notes. Seriously. I've been known to stop sending presents to relatives that don't acknowledge receipt. Some of you may think I'm too harsh but in this day and age of email there really is no excuse to receive a gift and not at least send a quick note to the gift-giver that you received it.
Now for me personally, a hand-written thank you note is the way to go...yeah, I'm old school like that. It's how my mother raised me and it is how I intend to raise my boys.
That being said the boys are 1, 4, and 5 so writing a ton of thank you cards isn't going to happen just yet. So I made these printables for them to fill out when they receive gifts. You're more than welcome to download and print your own-just click on any of the images to go to a printable pdf! I made three versions, I hope you like them!
Updated 2017: The new version is for slightly older children who can write a little more. My six-year-old first grader can fill this out without problems but the template format helps him not to get too tired to write multiple thank you notes in one session. Click here to download and print this older kid version!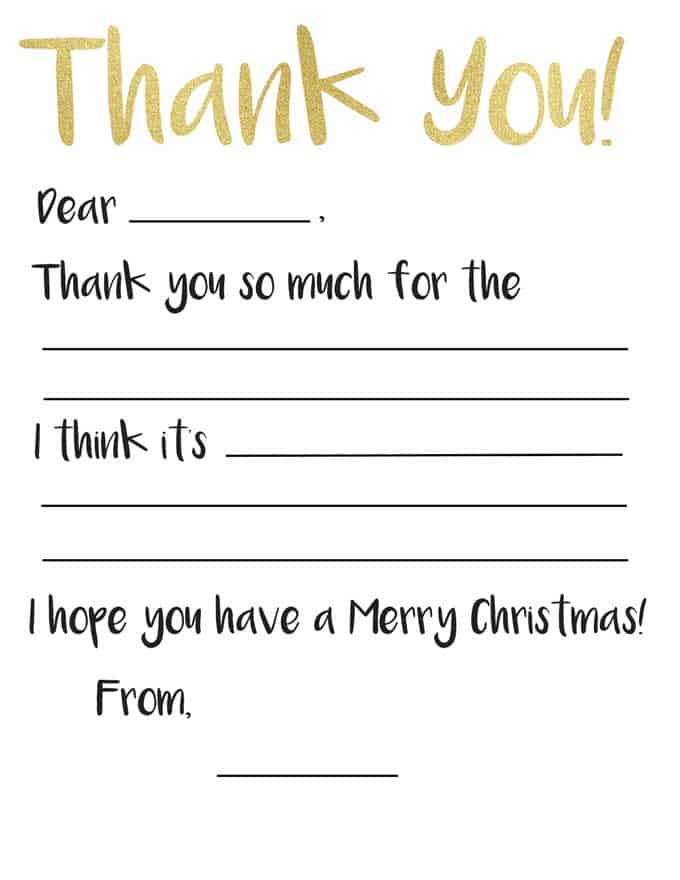 Are you a stickler for hand-written thank you notes like I am? How do you help kids say "thank you" for gifts their given?