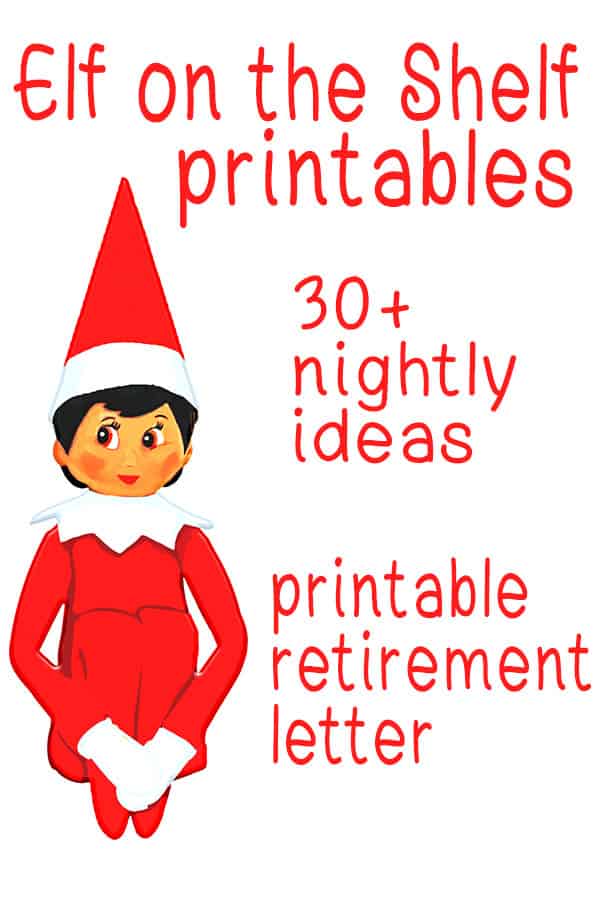 Whether you love it or hate it, Elf on the Shelf season is rapidly approaching! I personally love the tradition of moving the elf every night (as long as I remember!) and as my sons have gotten older, the older ones now like to move the elf each night for their younger brother. I'm actually dreading when my youngest doesn't seem interested anymore because I've enjoyed it so much over the past 6 years. I know not everyone loves the tradition as much as I do though so I created some printables to help you out!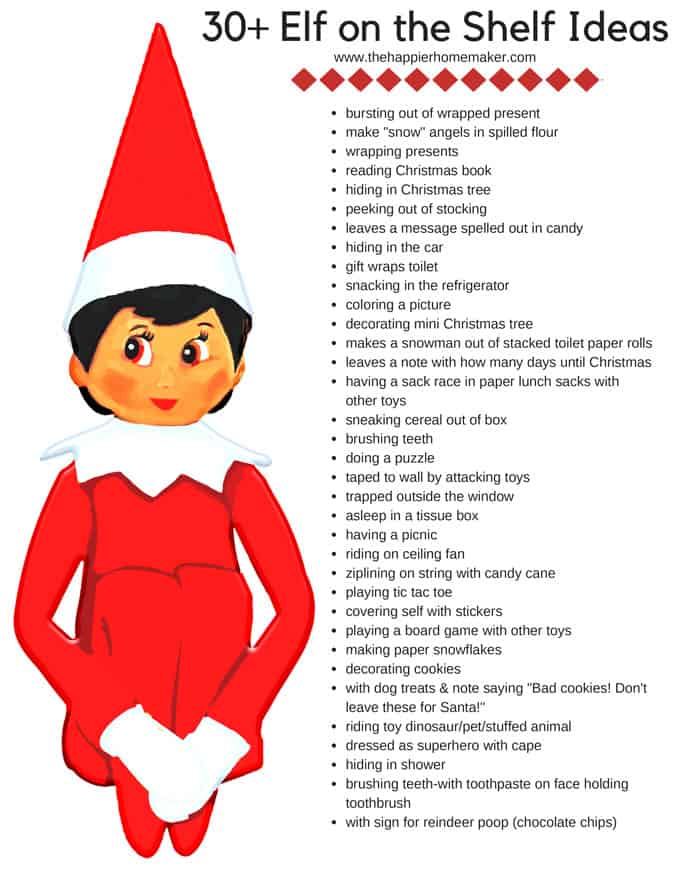 The first printable is a list of over thirty ideas that you can reference each night if you don't know what to do with your elf. This list helps me a lot when I'm feeling stumped and just looking at it makes me smile remembering the kid's reactions to some of these stunts! You can click here to print the list or pin it to Pinterest for future reference.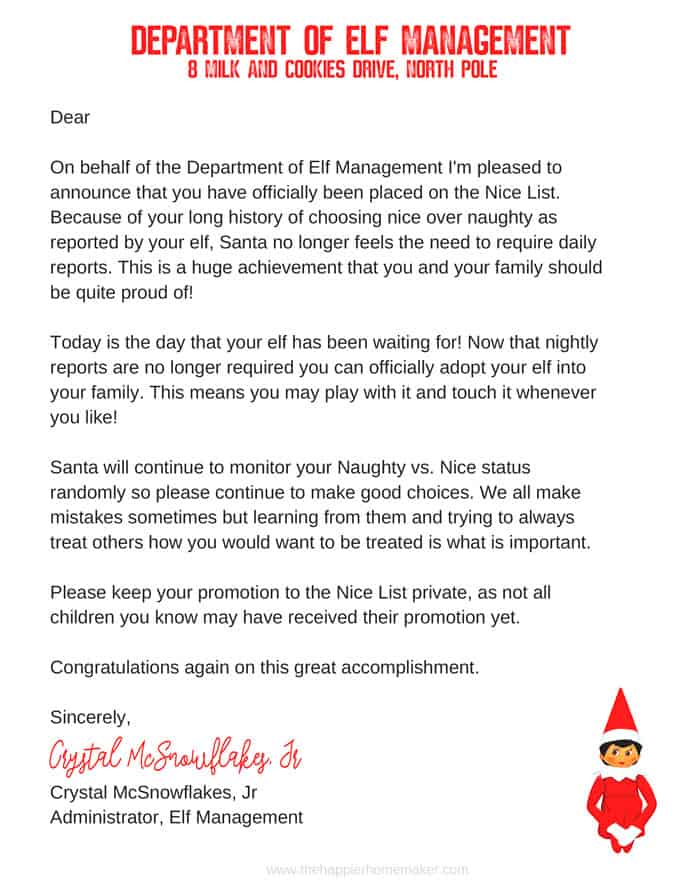 The second printable I have for you today is to keep handy for when you are ready to retire from your Elf moving responsibilities! This "retirement" letter congratulates your child or children for doing so well and retires your elf from his or her scout elf responsibilities. It also gives your children permission to touch and play with the elf. I plan on using this letter when I can tell that my youngest is about done believing as a way to gently stop the tradition. Click here to download this letter for printing this year or simply pin the letter to print later. (Video tutorial for how to download and print below.)
I hope this helps your family this holiday season! Feel free to leave more fun Elf on the Shelf ideas in the comments so I can add to and expand the list each year to come!