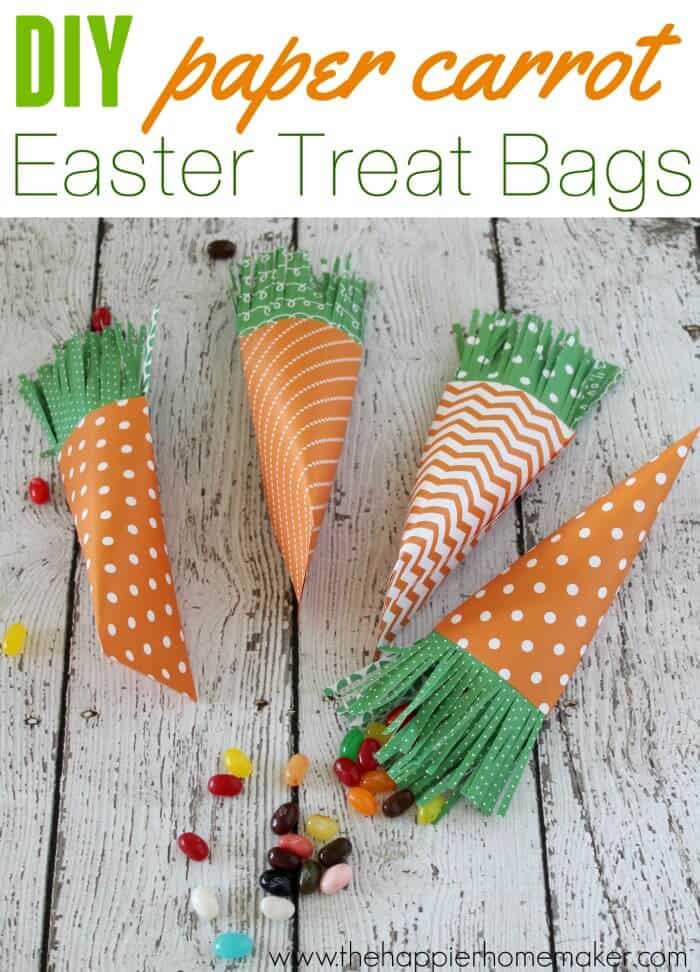 I have a confession…I'm a paper hoarder. Actually I'm a hoarder of most craft supplies but scrapbook paper with it's plentiful designs and pretty colors is one of the things I can't bear to get rid of. I mean, I keep scraps that are so small even I know in my own hysteria that I will never do anything with-but I keep them anyway. So all that to say that when I get an idea for a craft that can make use of some of that paper, I get super excited–which is exactly how I felt when I was making these adorable DIY Easter carrot treat bags for this month's installment of #12MonthsofMartha!
Supplies:
green and orange scrapbook paper, patterns optional
double sided adhesive
bone folder (optional)
treats to fill our carrot up with!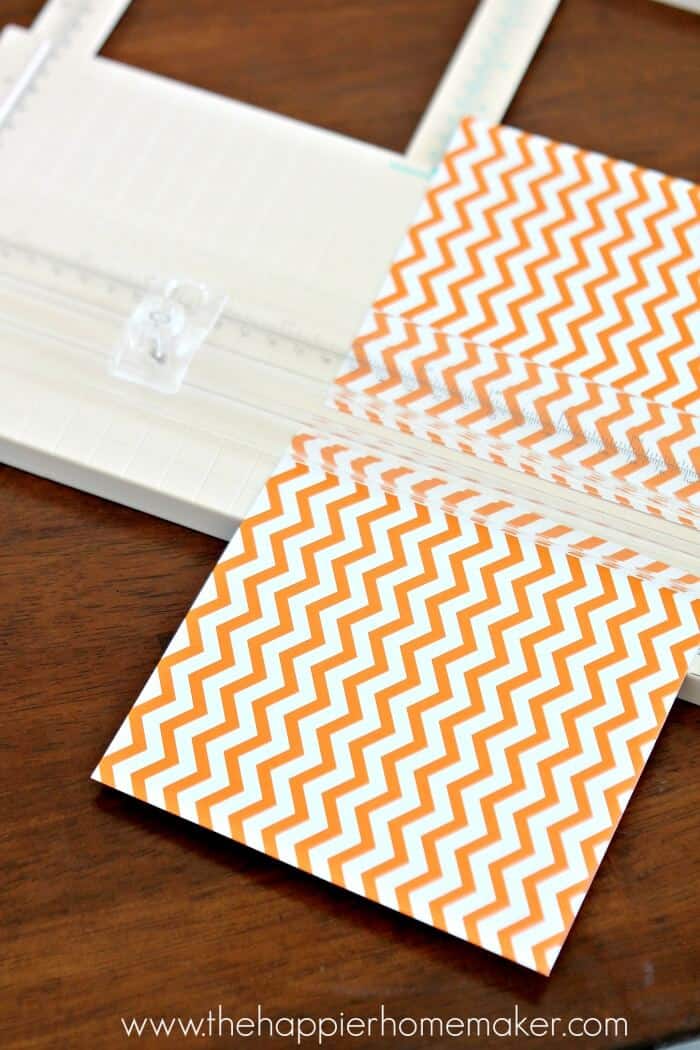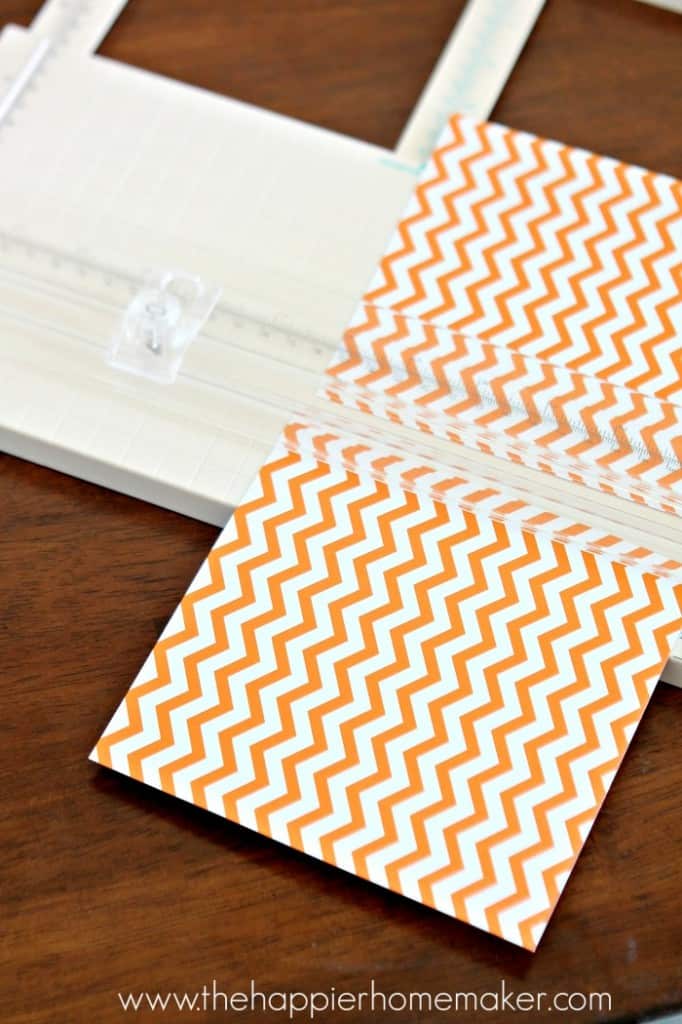 Use your paper cutter to cut the orange paper into 6 by 6 inch squares. Cut the green scrapbook paper into a piece 2.5 inches by 8 inches long.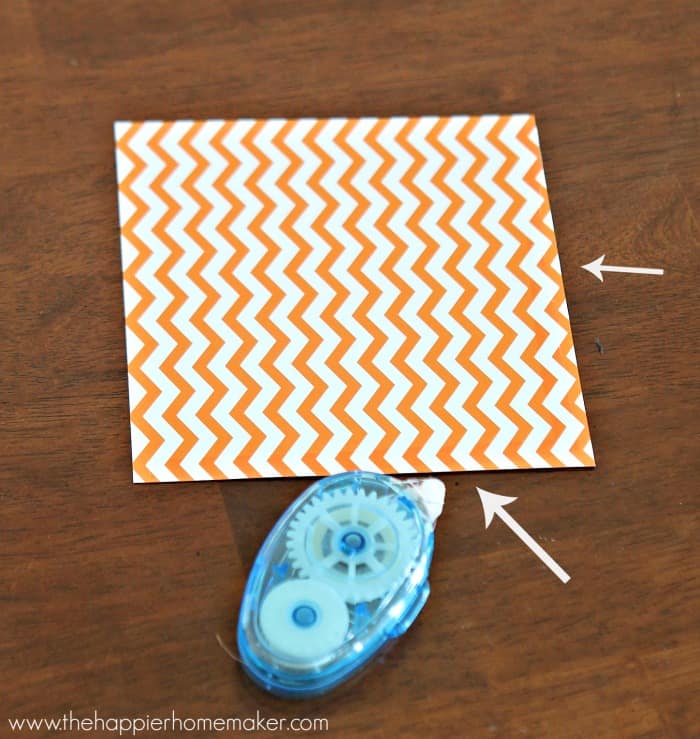 Add double sided adhesive to two connected sides of the scrapbook paper.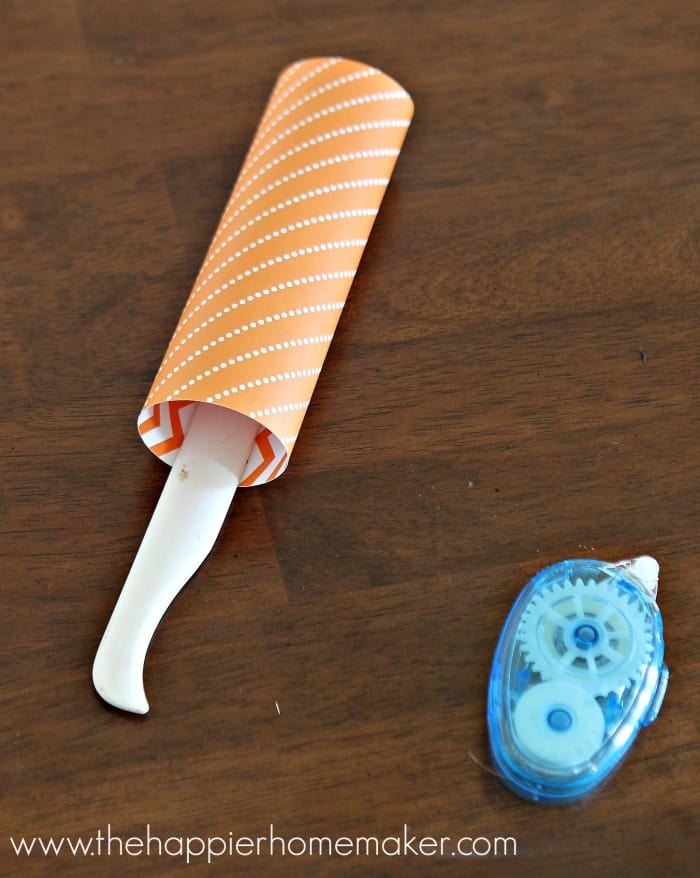 Roll the paper into a cylinder, using a bone folder to make sure to press the edges together if needed.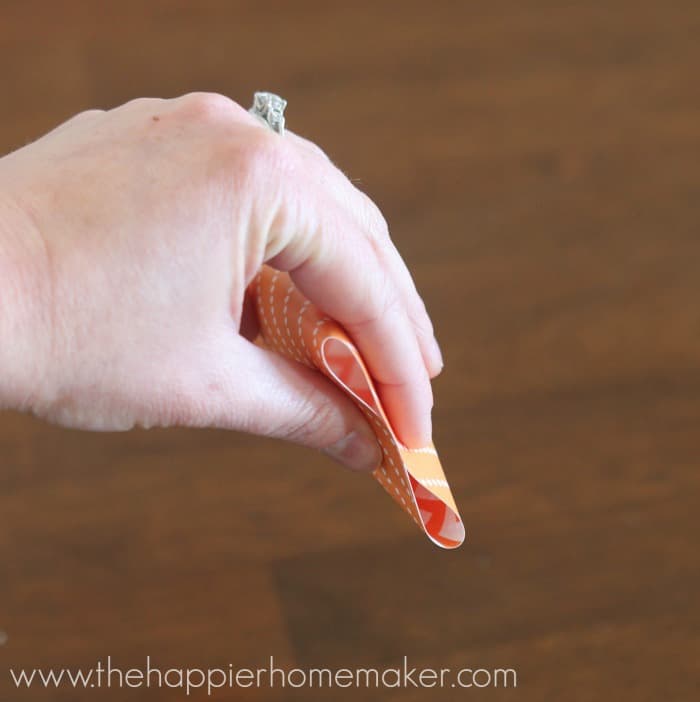 Pinch the end of the cylinder with adhesive on the inside closed to form the tip of the carrot. Fill the carrot up with treats of your choice. (It's easier to do this before adding the fringed top!)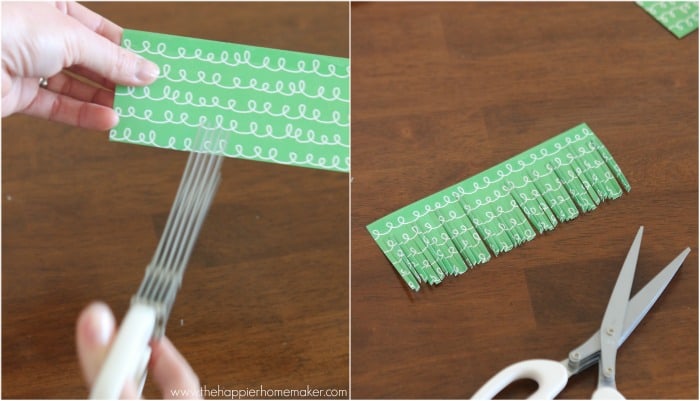 Use the fringe scissors to cut the green paper to make your carrot fringe. Make sure not to cut all the way through, leave about ½ inch at the bottom edge. Run adhesive along the full length of the side you want to face outwards and halfway across the inside edge, then carefully press the green paper on the inside of your "carrot."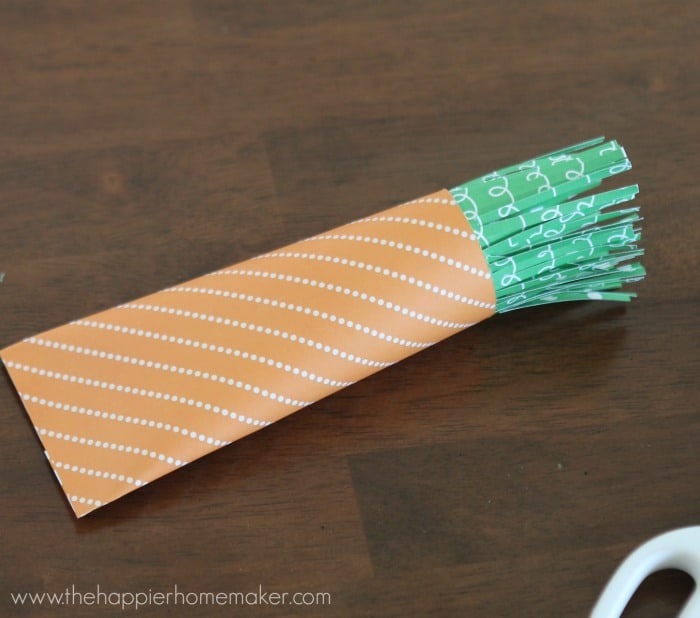 Pinch the top of the carrot shut in the opposite direction that you pressed the bottom. Make sure it's firmly closed! If your adhesive isn't sticking well enough you may want to give it a little staple to make sure the candy doesn't fall out.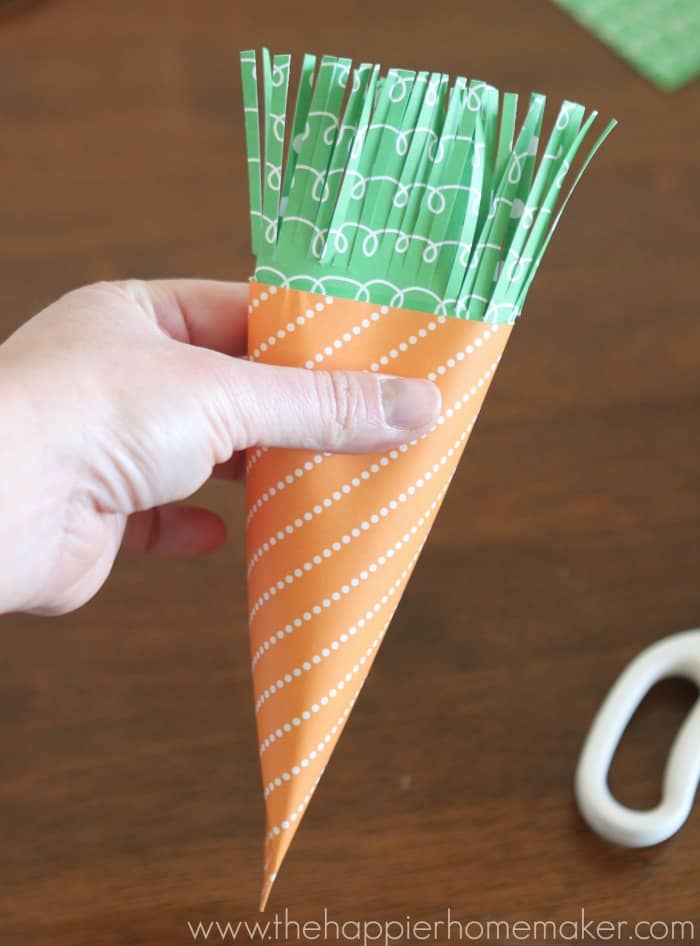 Aren't they super cute? And fast to make, check out the video below to see how quickly they come together and see me making one! (By the way, do you know how hard it is to record audio for a video with 3 little boys running around the house?? Sorry if it's choppy, I probably did 10 takes and this is the only one where no kids were shouting in the background!!)
Aren't they fun? What would you fill them with?