Learn how to make a variety of tissue paper flowers with this easy step by step tutorial!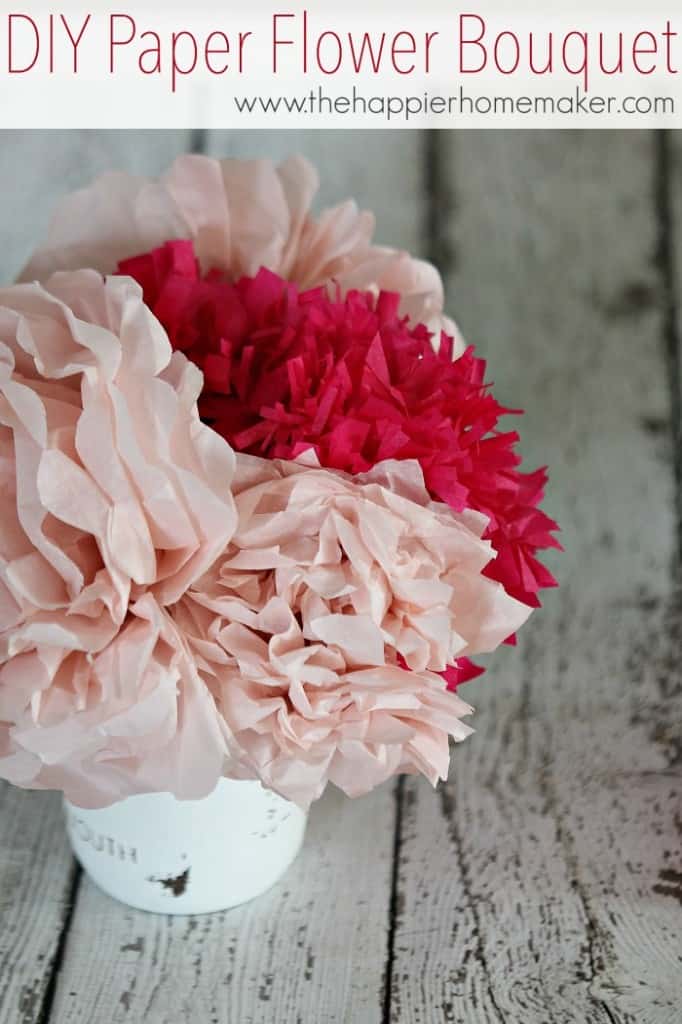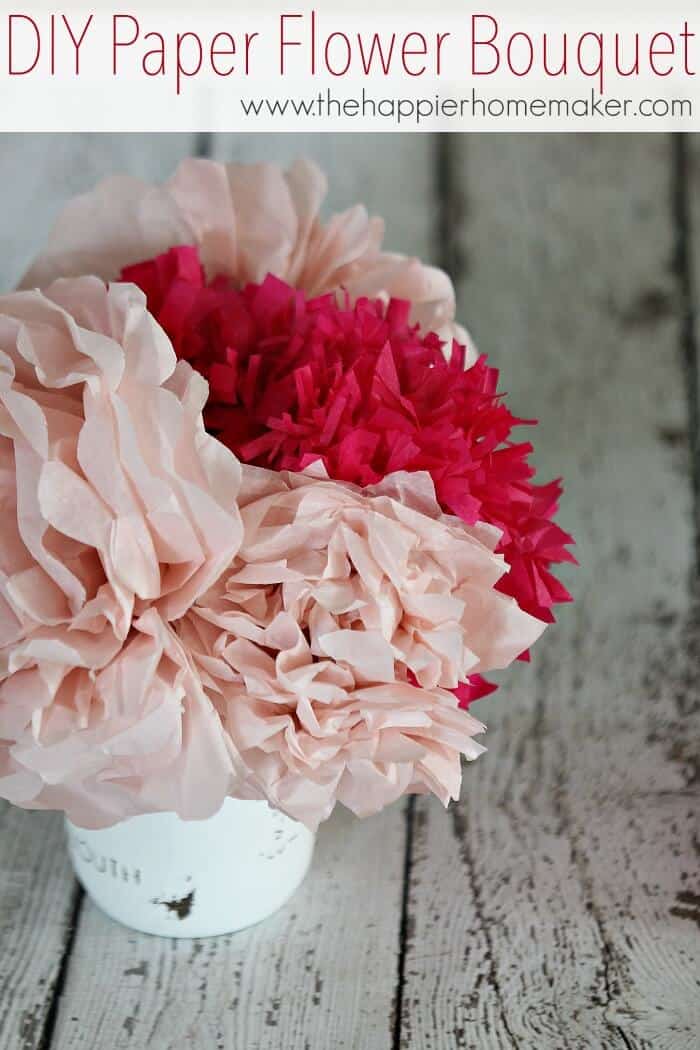 Tissue paper flowers are an easy and inexpensive craft that can be used in so many ways. You can use them for party or wedding decor, room decoration, photo backdrops, gift toppers, napkin rings, there are truly endless opportunities!
Supplies
tissue paper
floral wire or a stapler
If you are making simple flowers use a stapler, if you would like them to be positioned in a vase like the photo above, use floral wire1 ½ times the height of your vase so you can position the flower in the vase.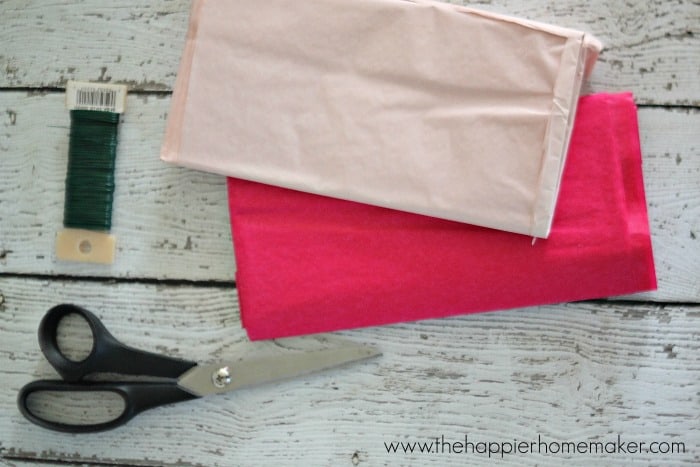 Step by step
The premise for all tissue paper flowers is the same, you can change up the final appearance by altering the amount of layers of tissue paper, the way you cut the ends, and the colors.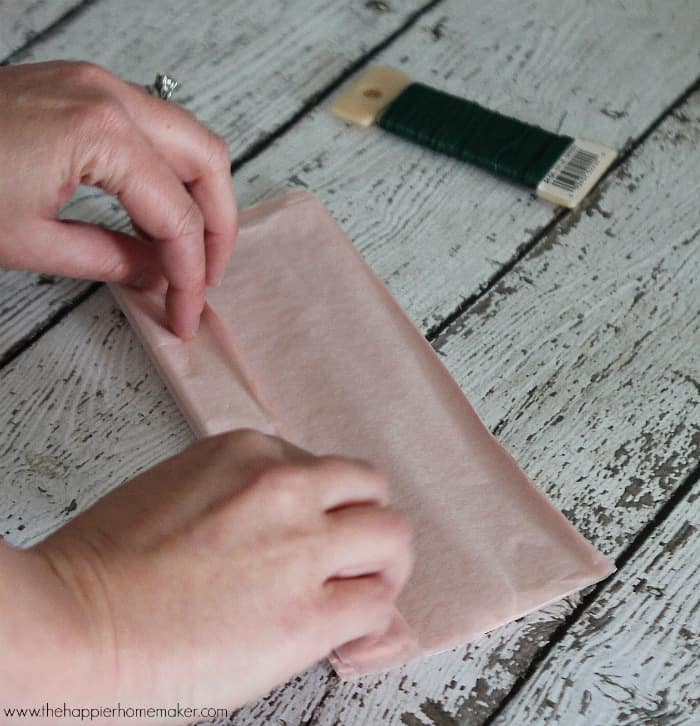 In the example above the ends of the folded tissue paper were cut in a rounded shape. Below is an example of the ends cut into a point and how that changes the end result of the tissue paper flower.
Fringing the ends of the folded tissue paper is another option for creating different end results for your flowers.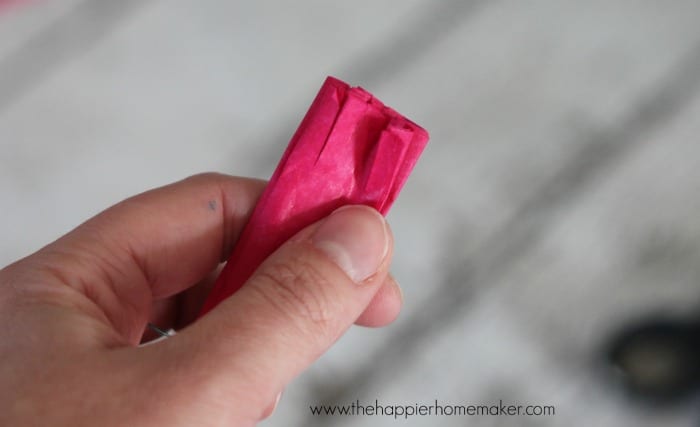 For reference the tissue paper flowers in the mason jar below were cut from 8 inch and 5 inch squares with 8 sheets each. If you go smaller than 5 inches I would reduce the amount of sheets. Likewise if you are making very large flowers increase the amount of sheets to maintain fullness.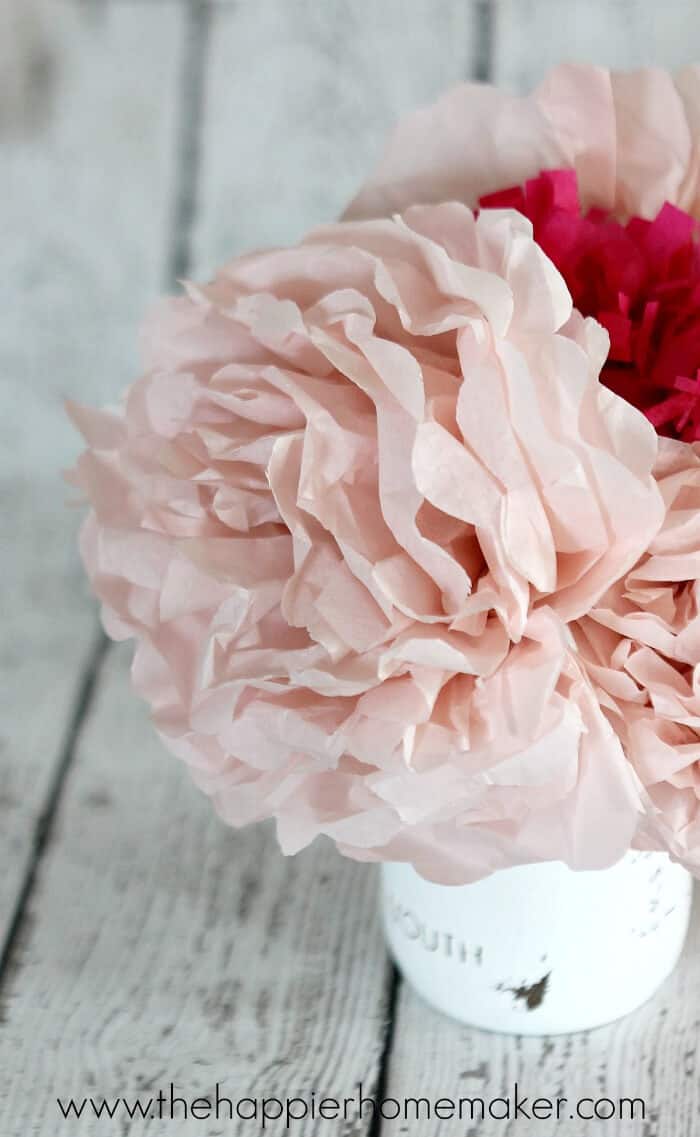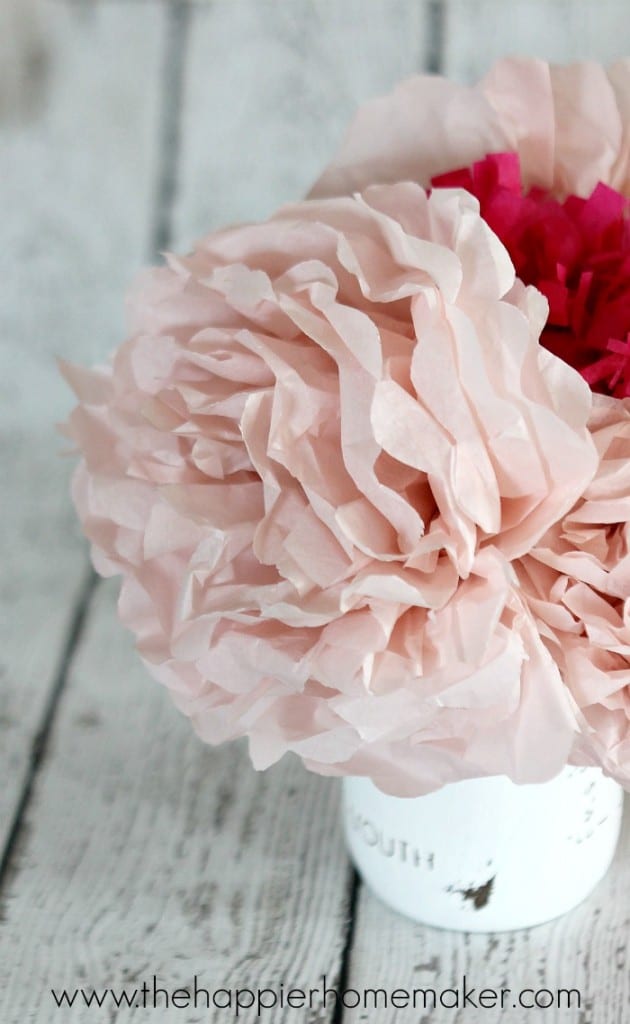 Hanging options
To hang these on the wall with a command hook, tie a string around the center before separating the layers. You can also use strong tape or push pins to adhere it to a flat surface.
For similar ideas, see how to make coffee filter flowers or how to make felt flowers.