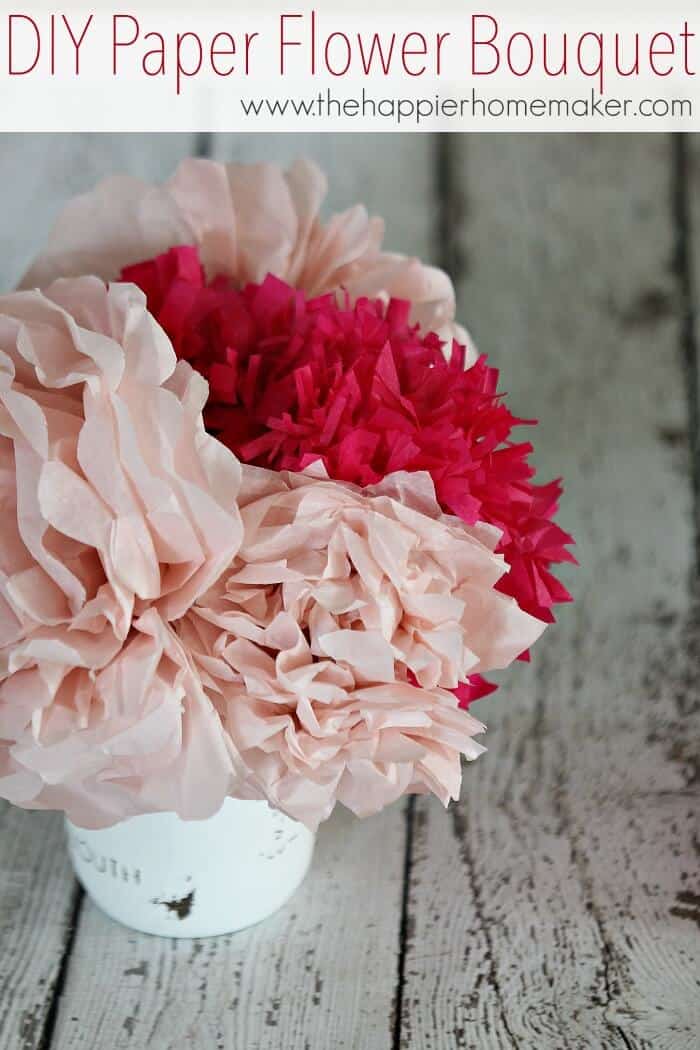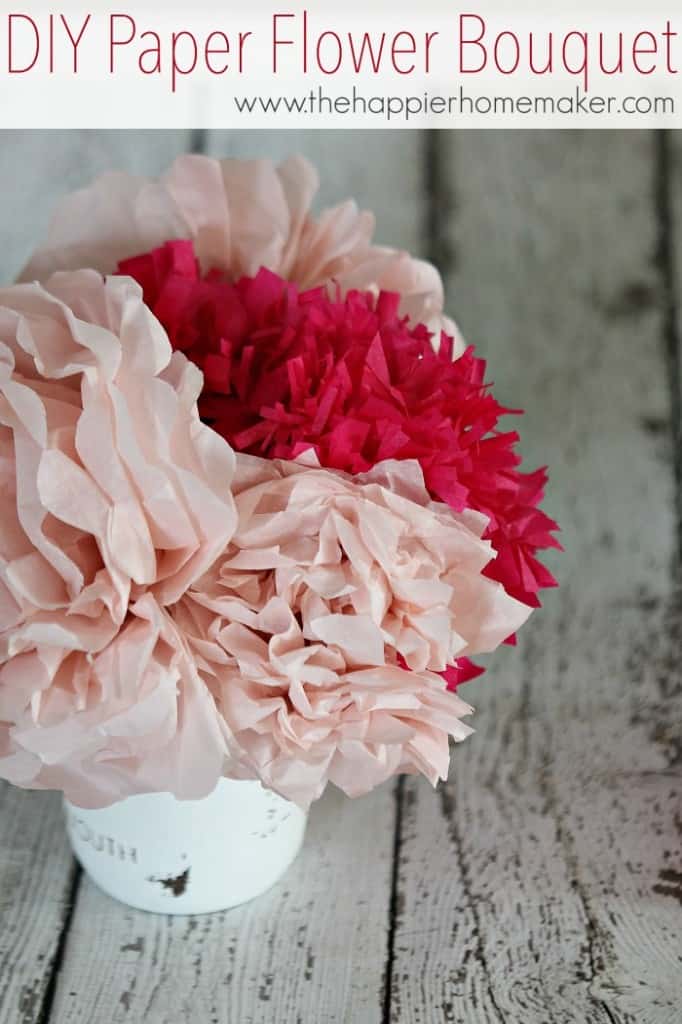 I'm totally embracing Valentine's Day lately to help me get over the massive void left from taking down my Christmas decor! When some blogging friends and I decided to join up to share a Valentine's Day craft I knew exactly what I wanted to create-some DIY Tissue Paper Flowers!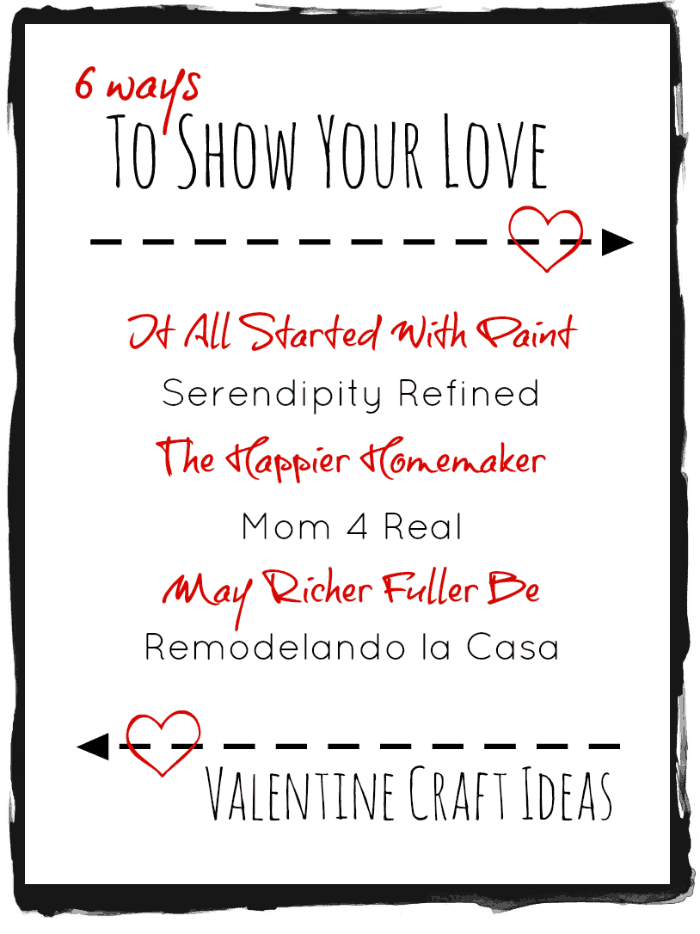 I whipped up these pretty tissue paper flowers for a Valentine's bouquet while reading my boy's spelling dictation to them a few days ago-it was so very easy and the possibilities for using these tissue paper flowers are really endless.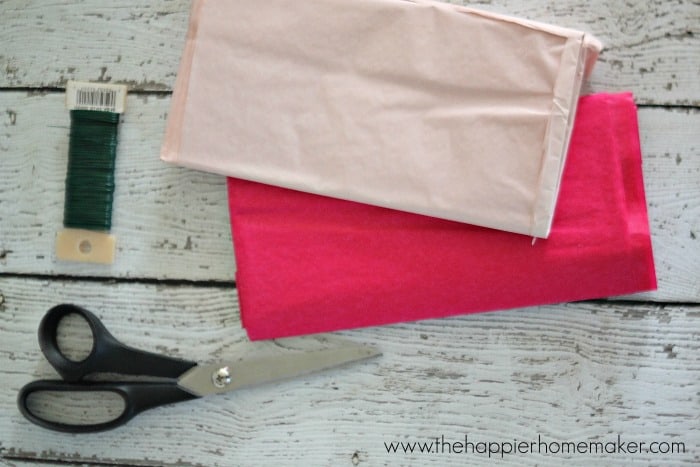 The supplies for this are minimal-simply tissue paper in your choice of colors, scissors, and a bit of floral wire.  If you're in a jam and don't have floral wire you could simply staple the paper in place of using the wire-you just wouldn't be able to put them in a vase, but they'd still be gorgeous for table decor or to glue to a picture frame or wreath.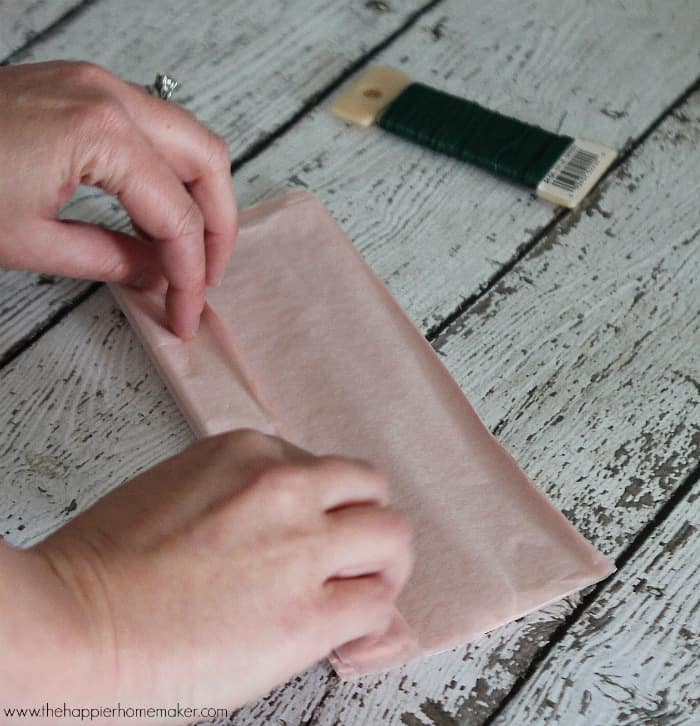 Gather 8 sheets of tissue paper and cut into a square.  My larger flowers were 8 inch squares and the smaller ones were 5 inches. Accordion fold the paper about ¾ inch thick.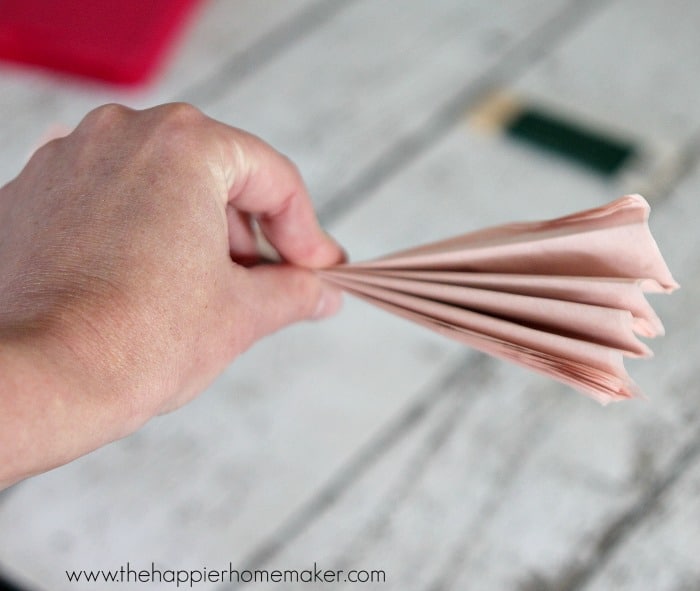 Once the paper is folded hold it in the middle and wrap a 12″ piece of floral wire around the center (or staple it as we mentioned earlier.) the extra wire is simply to allow you to position the flower in a vase-it is not necessary if you are making these for another purpose.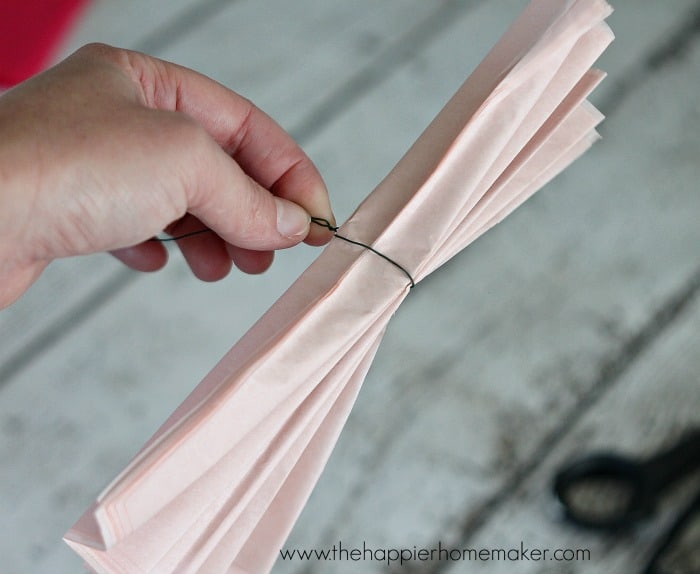 Use your scissors to round the ends of the tissue paper.  This is for the peony type flower-I'll show you a few other variations in a moment.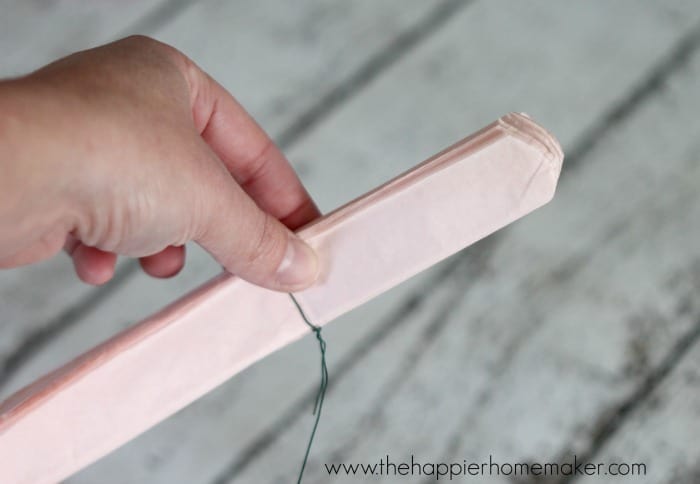 Then simply start carefully separating and spreading the layers of tissue paper apart.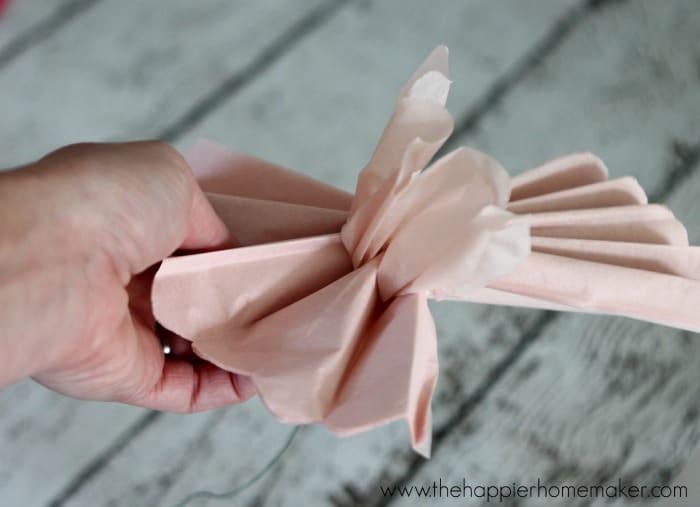 Continue separating until each side is fully fluffed!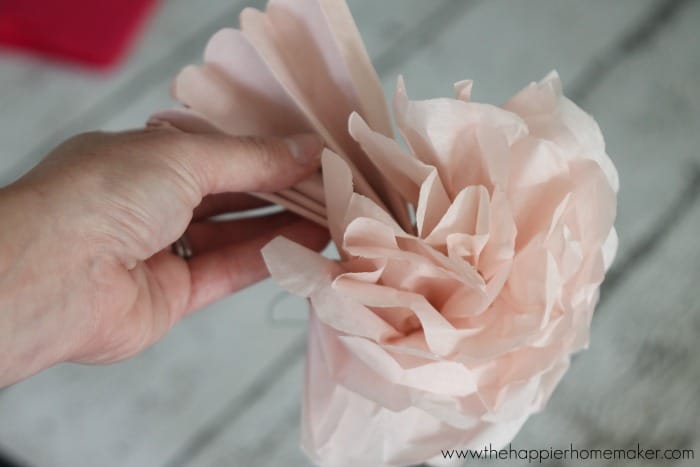 By varying the way you cut the ends of the folded tissue paper you can create different flower appearances. If you cut the ends in a point like below…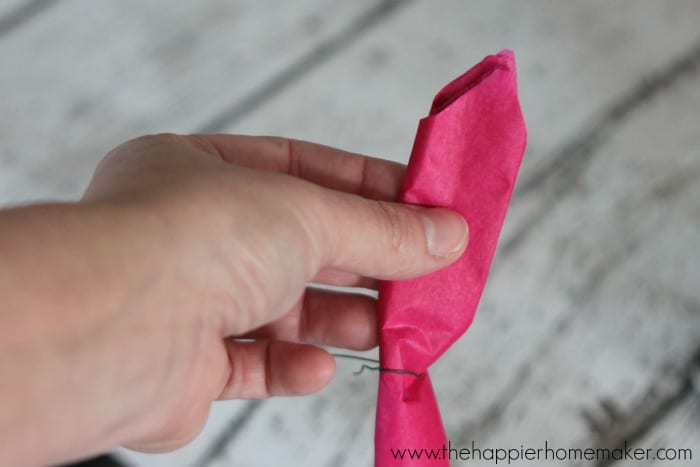 …you end up with a flower like this: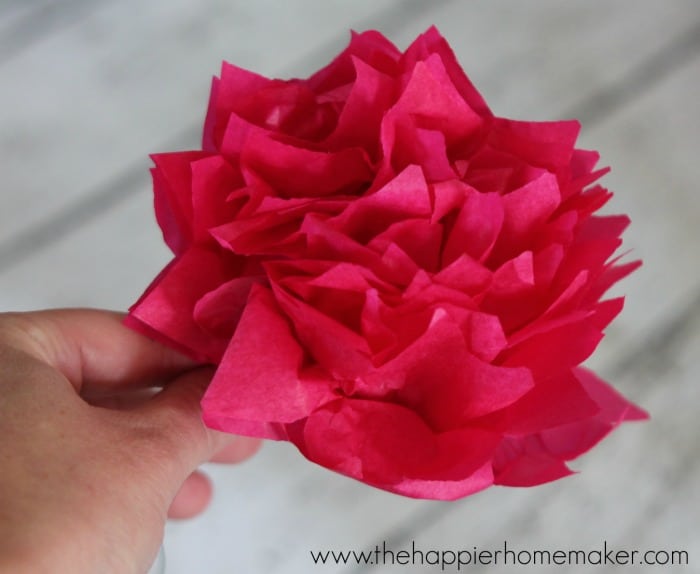 By cutting the end of the tissue paper into fringe…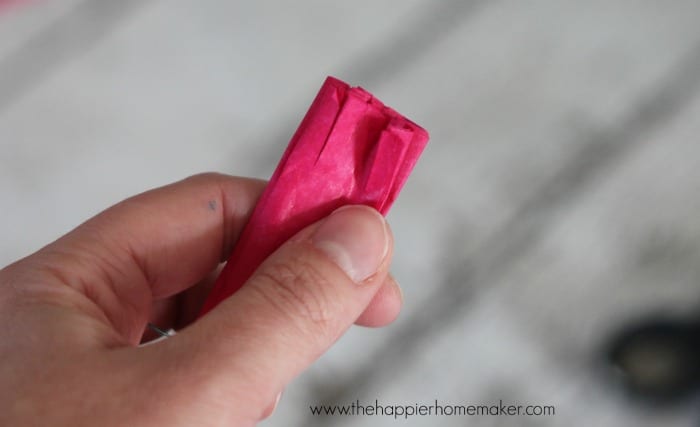 …you create flowers like the bright pink one on the left: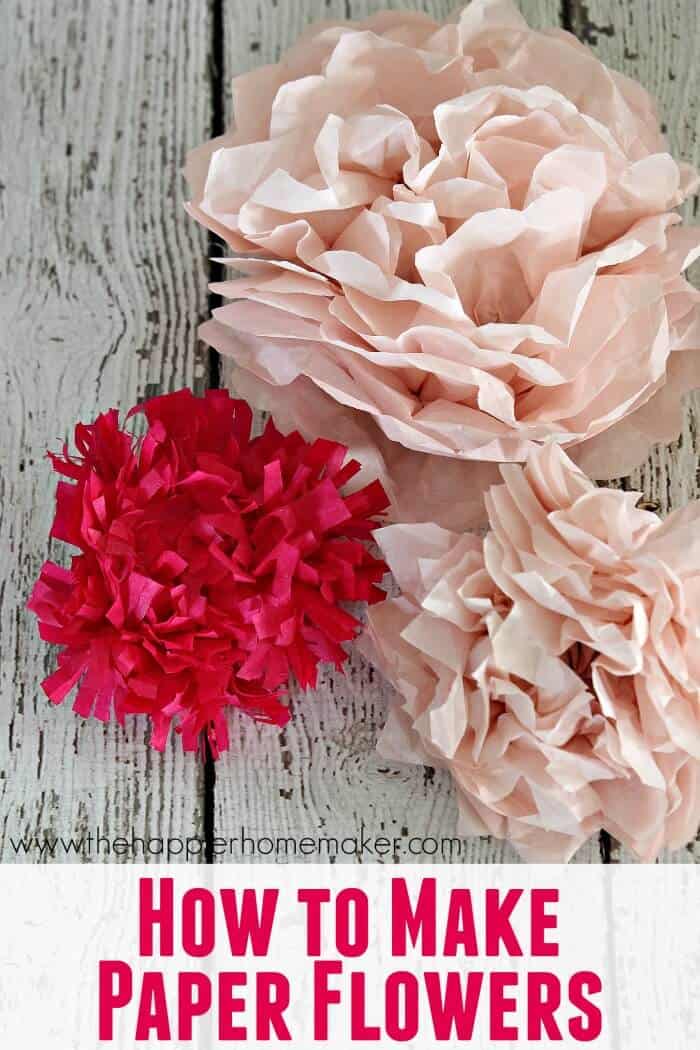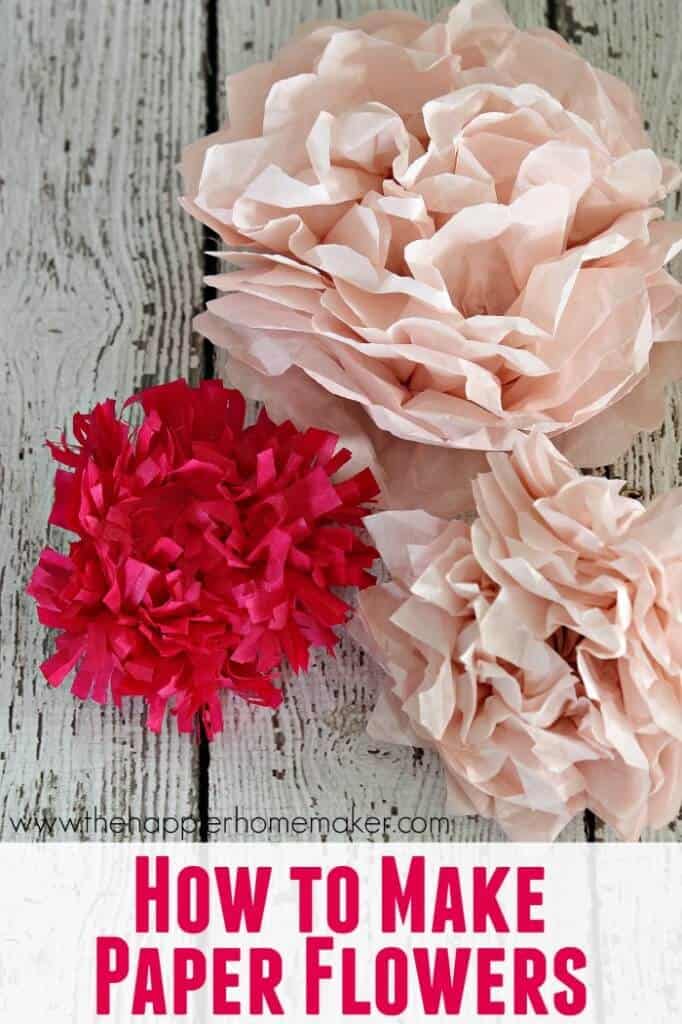 You can really have a lot of fun with this simple craft!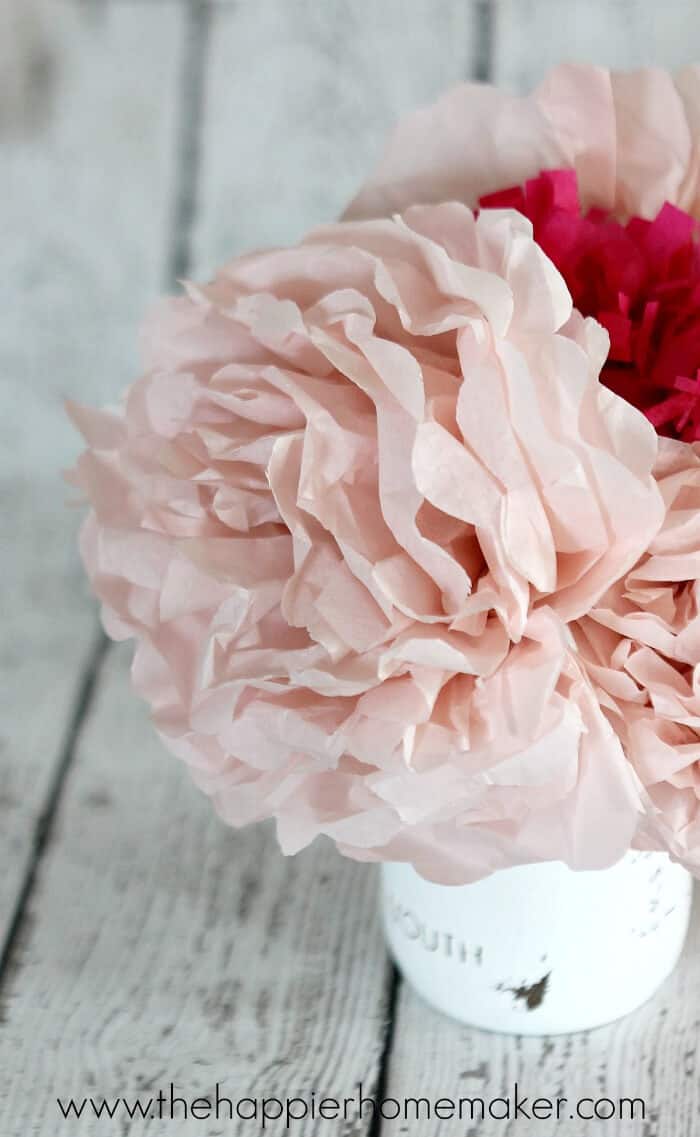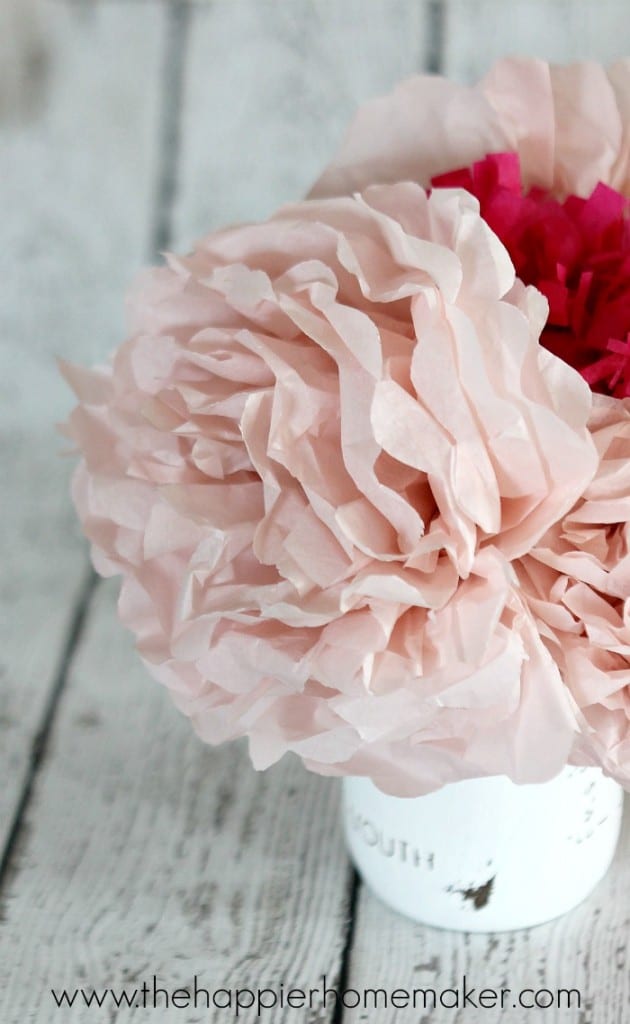 Please stop by my friend's posts for more fun Valentine's Day ideas!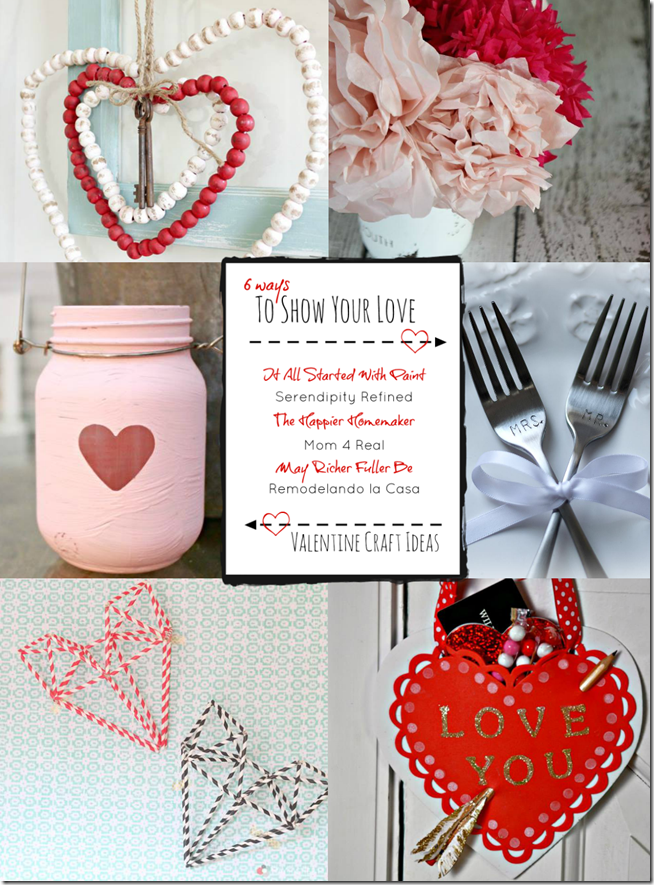 Recycled Beaded Hearts by Remodelando la Casa
Paper Flower Bouquet by The Happier Homemaker
Valentine's Day Painted Mason Jar Lanterns by Mom 4 Real
Mr & Mrs. Stamped Forks by It All Started With Paint
Himmeli Hearts: A Valentine's Day Craft by May Richer Fuller Be
Easy Non-Candy Valentine by Serendipity Refined