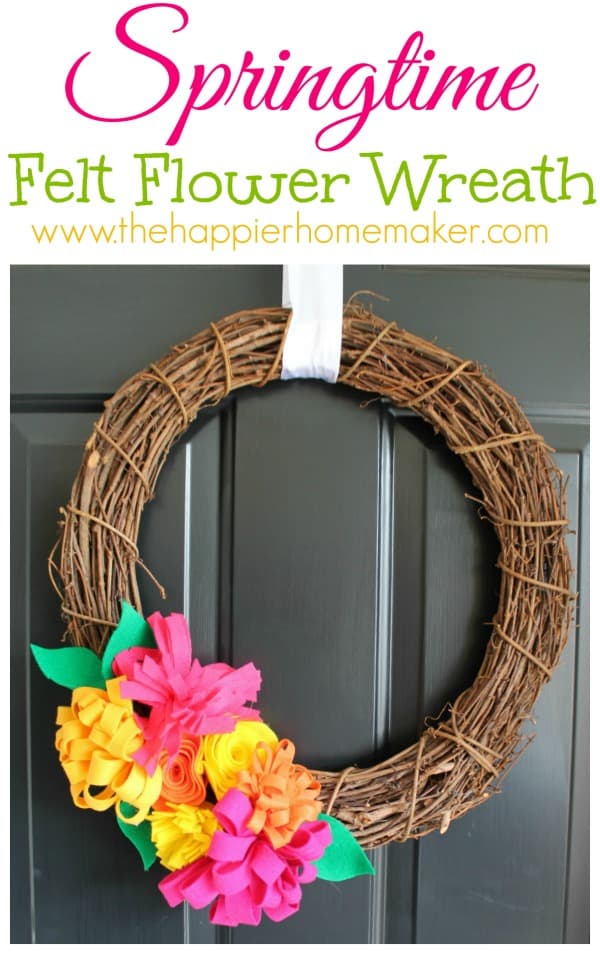 Okay, I'll admit it…I've been in a funk.  To be honest, last week I looked at my blog posts and I was a bit disappointed in myself.  Not that my Strawberry Cheesecake Stuffed Cupcakes weren't amazing but overall I felt like I hadn't been publishing the top notch projects that I feel (and hope) that y'all would expect of me.
I was really down for a day or two.  I think a lot of it had to do with the insane amount of snow days we've had here in NC in recent weeks…we don't get snow like that much so there were a ton of school cancellations and a lot of days spent locked in the house with my husband and boys and grey, dreary weather.  I didn't have much time to get into my office and get crafting and I started to feel my inspiration dry up.  For me, the more I create the more creative I feel…are any of you like that?
Anyways, to make a long story short I was able to get my mojo back last week and get some good crafting time and I'm really excited for the posts I have coming up, not just the crafts and decor but the recipes and household tips too-I've been working hard to come up with posts that I hope you'll find both inspirational and useful!  Today's project is the one that put me back on track and I hope you love this cheerful springtime wreath as much as I do!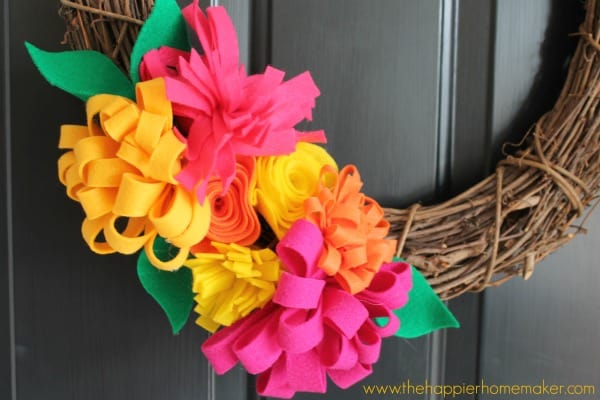 This wreath is my anti-snow day statement!  I'm hanging it on my door to proudly welcome in spring, which I'm hoping is just around the corner!  Best part is that it's super easy and cheap to make, all you need is felt and hot glue!  I bought a multicolor pack of felt at my local craft store and picked the brightest, most cheerful colors in it but you could adapt this for any color scheme.  I made three different types of felt flowers for this wreath and will show you how to make each one today, they are super easy!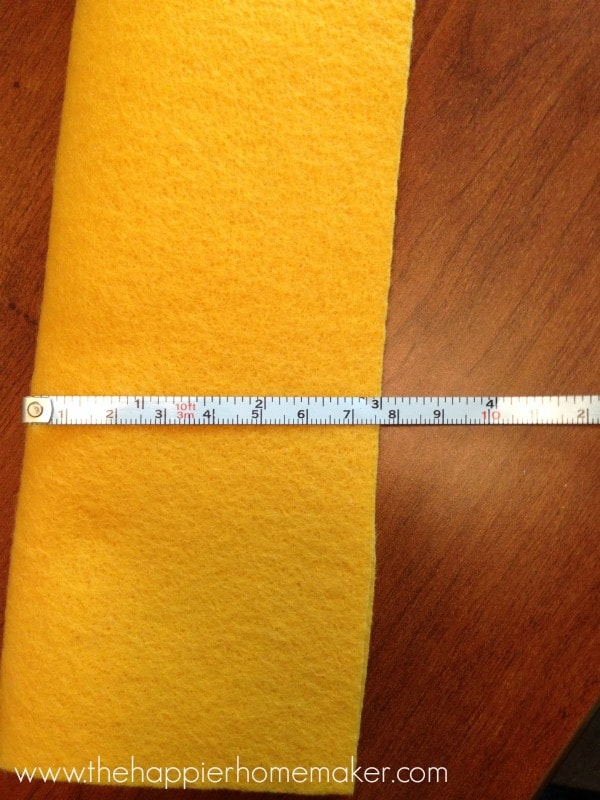 For the large yellow looped flower I started with one paper-sized sheet of yellow felt and trimmed it to about 6″ wide.  I then folded it in half so short side was 3″.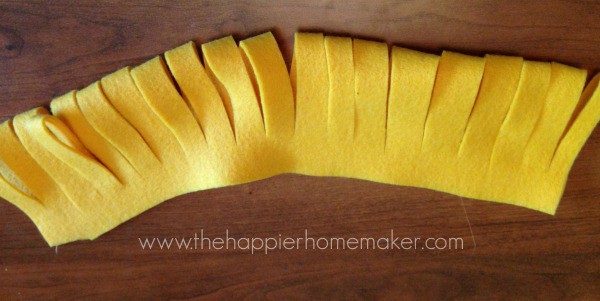 At this point I hot glued the open side together to make it easier to cut. Once the hot glue is dry, use scissors to carefully cut 1/4″-1/2″ thick "petals" into the folded side of the felt being careful not to cut all the way through to the other side, I left about a half inch at the bottom.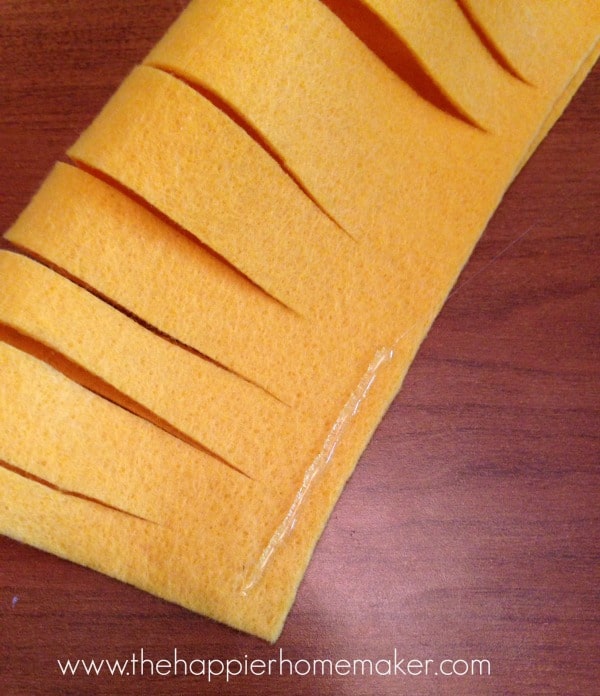 Now it's time to create your flower! Working in sections apply a line of hot glue to the bottom edge of your felt and begin to roll.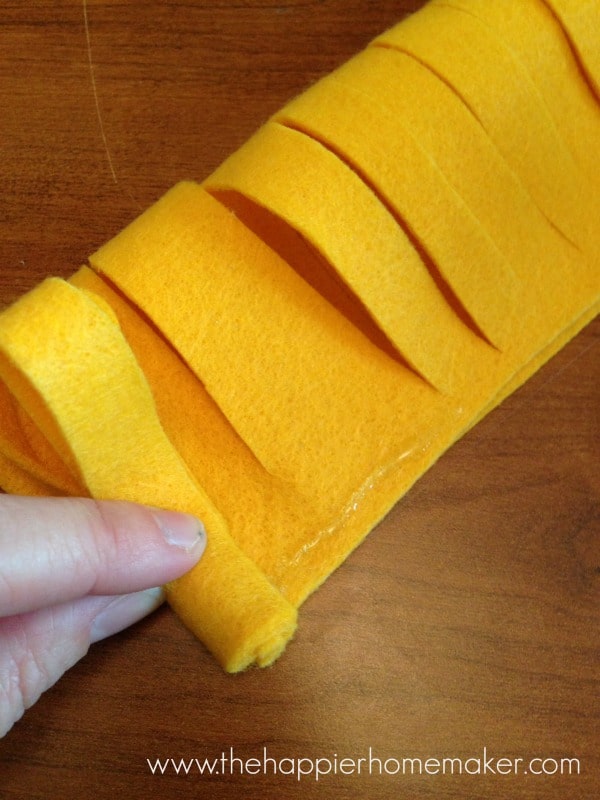 Continue to glue and roll until you reach the end of the felt! That's it-easy peasy!
Okay, the next felt flower tutorial is for the fringed flower and the procedure is almost exactly the same although you cut into the open side of the folded felt rather than the folded side.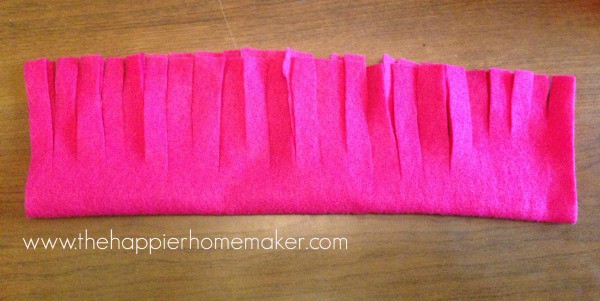 For the rosette flowers, you won't believe how easy they are!! Start by cutting a circle of felt, it doesn't have to be perfect.  I made my circle about 9″ in diameter. Once you have your circle start cutting a spiral into the circle using as smooth a line as you can.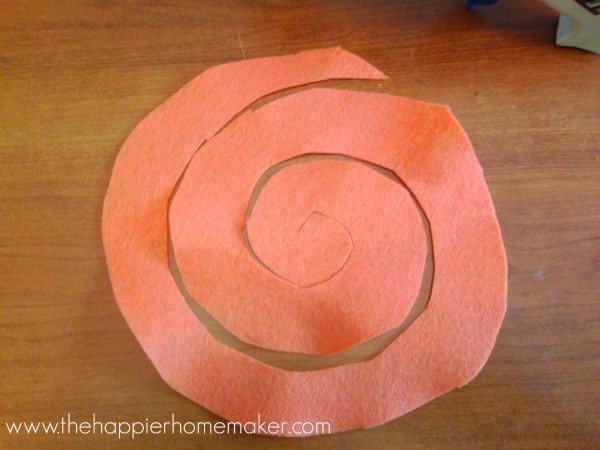 This time we're going to start rolling our flower from the outside towards the inside, again working in small sections with hot glue along the bottom edge.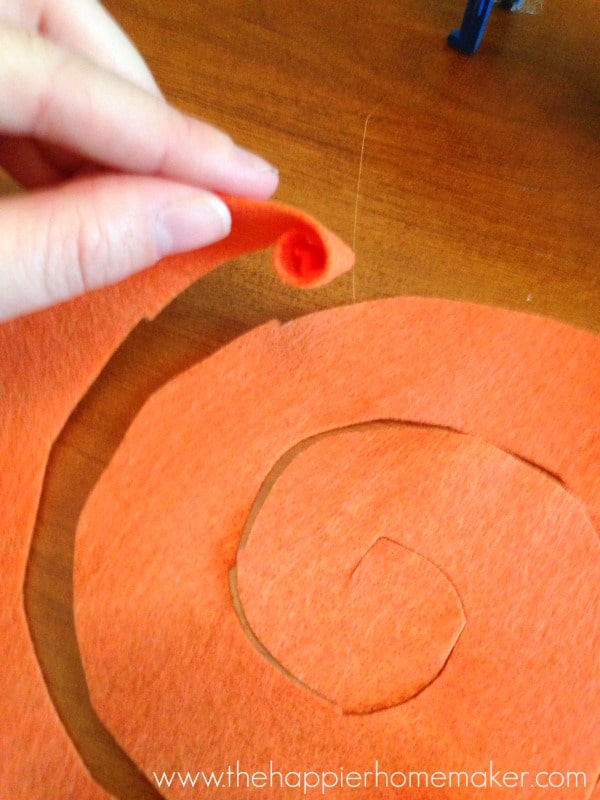 Continue to roll until you reach the outside.  Again-too easy!!
For the leaves I freehand cut leaf shapes from green felt and add a drop of hot glue at the "stem" and pinch it together to give it some dimension.
That's it, I told you it was easy right? You can play around with the size of the felt, thickness of the cuts, etc. to make them appear different (that's how I varied the sizes in my wreath.)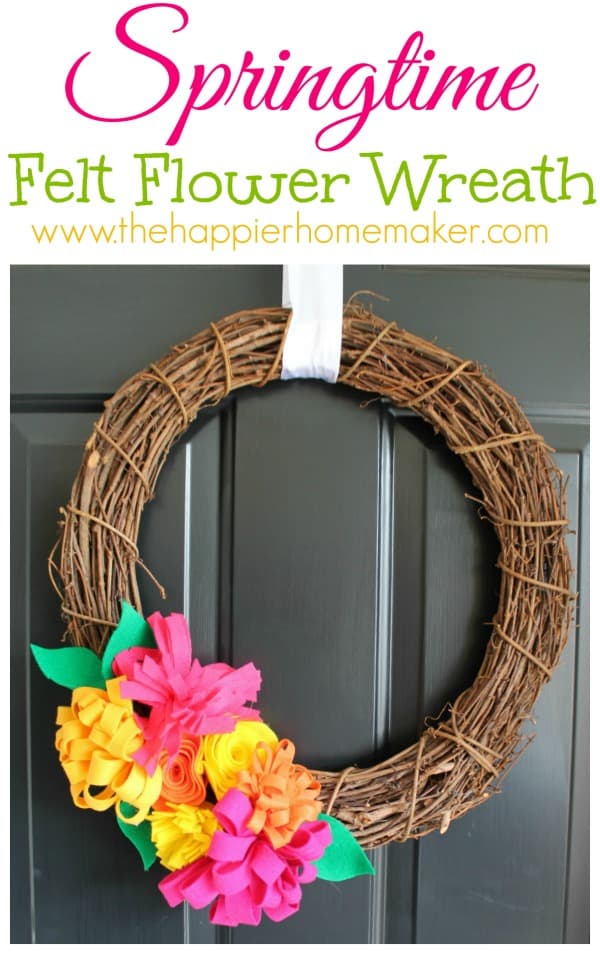 So there you have it, hopefully the beginning of some better project mojo coming to the blog.  Is anyone else just about desperate for spring to come??