Felt Flowers are easy to make and perfect for adding to craft projects or home decorating projects. Learn how to make 3 different types of felt flowers in this step-by-step tutorial with photos.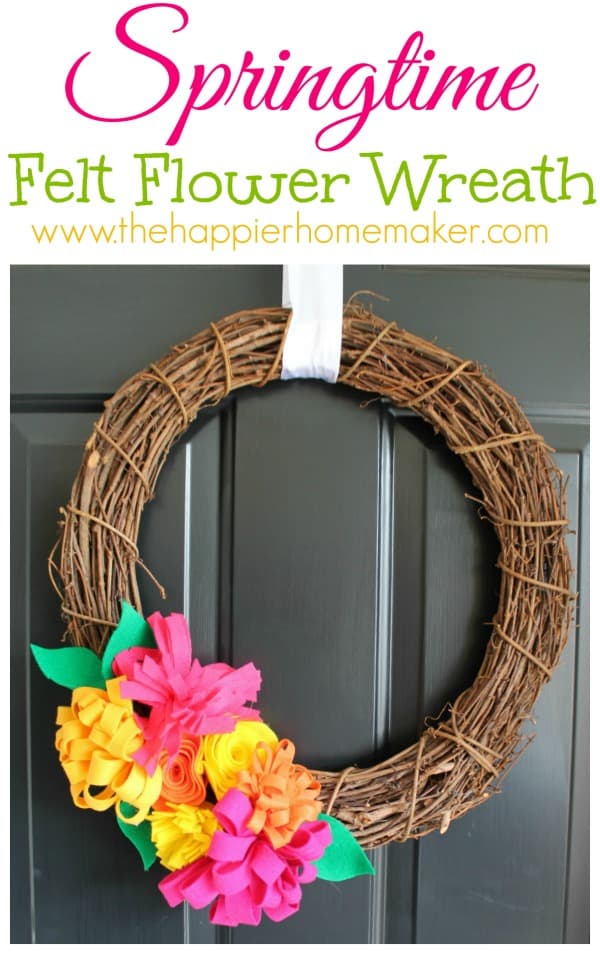 This wreath is my anti-snow day statement! I'm hanging it on my door to proudly welcome in spring, which I'm hoping is just around the corner! The best part is that it's super easy and cheap to make, all you need is a grapevine wreath, felt and hot glue!
I bought a multicolor pack of felt at my local craft store and picked the brightest, most cheerful colors in it but you could adapt this for any color scheme. I made three different types of felt flowers for this wreath and will show you how to make each one today, they are super easy!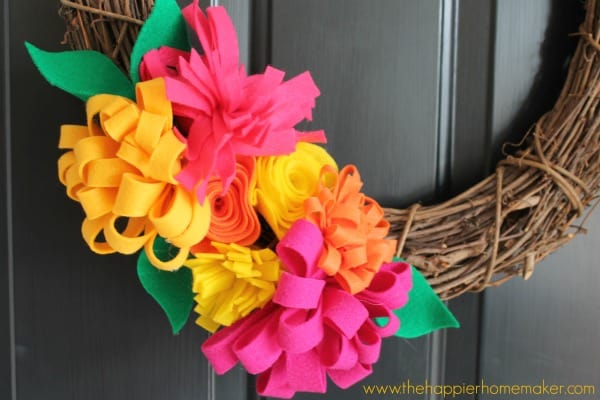 How to Make DIY Felt Flowers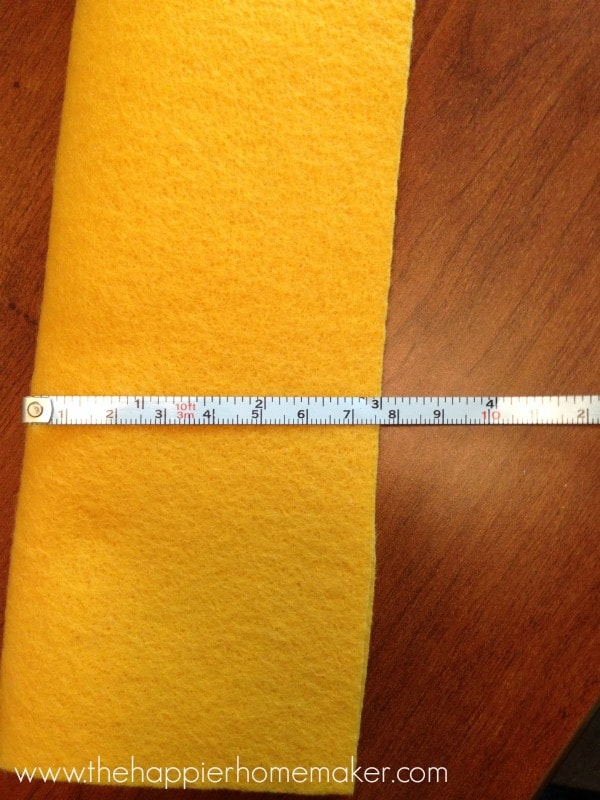 Looped Felt Flower
For the large yellow looped flower I started with one paper-sized sheet of yellow felt and trimmed it to about 6″ wide. I then folded it in half so short side was 3″.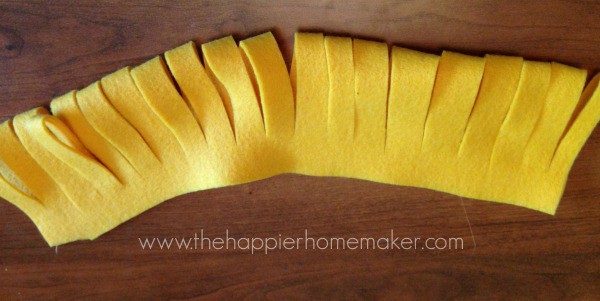 At this point I hot glued the open side together to make it easier to cut. Once the hot glue is dry, use scissors to carefully cut ¼″-½″ thick "petals" into the folded side of the felt being careful not to cut all the way through to the other side, I left about a half inch at the bottom.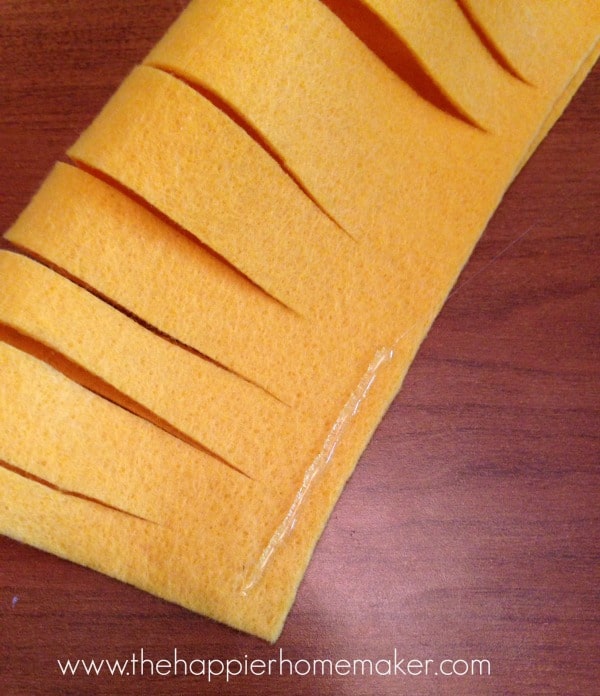 Now it's time to create your flower! Working in sections apply a line of hot glue to the bottom edge of your felt and begin to roll.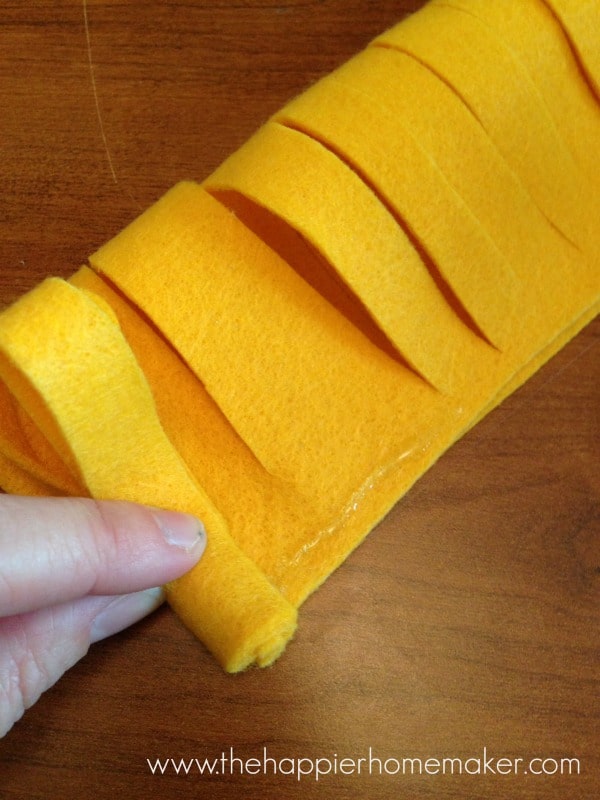 Continue to glue and roll until you reach the end of the felt! That's it-easy peasy!
Fringed Felt Flower
Okay, the next felt flower tutorial is for the fringed flower and the procedure is almost exactly the same although you cut into the open side of the folded felt rather than the folded side.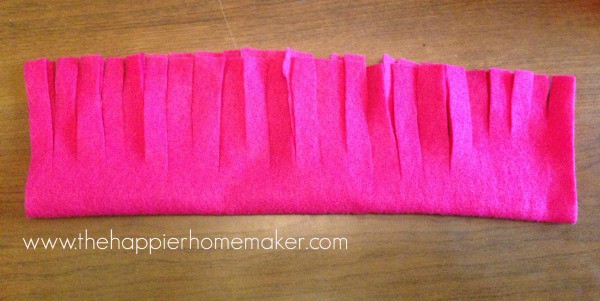 Rosette Felt Flower
For the rosette flowers, you won't believe how easy they are!! Start by cutting a circle of felt, it doesn't have to be perfect. I made my circle about 9″ in diameter. Once you have your circle start cutting a spiral into the circle using as smooth a line as you can.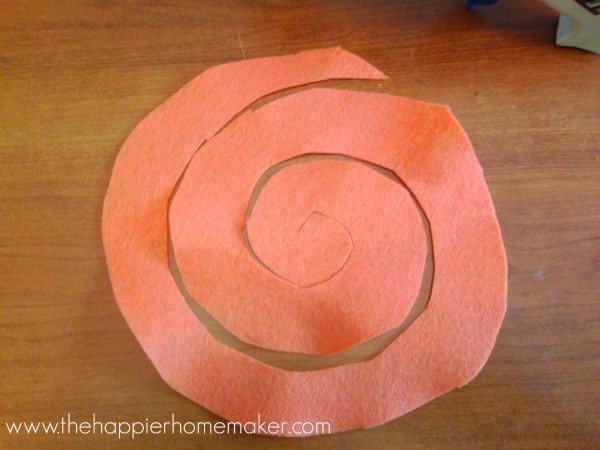 This time we're going to start rolling our flower from the outside towards the inside, again working in small sections with hot glue along the bottom edge.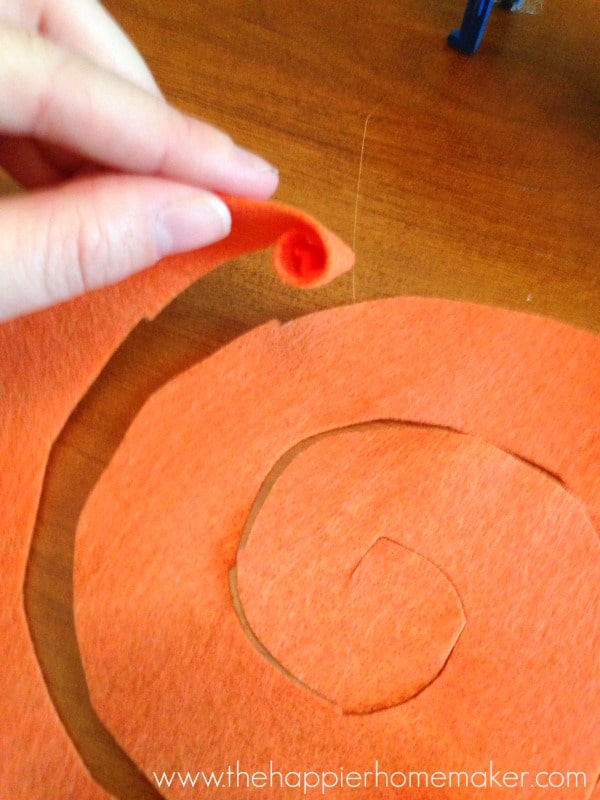 Continue to roll until you reach the outside. Again-too easy!!
Felt Flower Leaves
For the leaves I freehand cut leaf shapes from green felt and add a drop of hot glue at the "stem" and pinch it together to give it some dimension.
That's it, I told you it was easy right? You can play around with the size of the felt, thickness of the cuts, etc. to make them appear different (that's how I varied the sizes in my wreath.)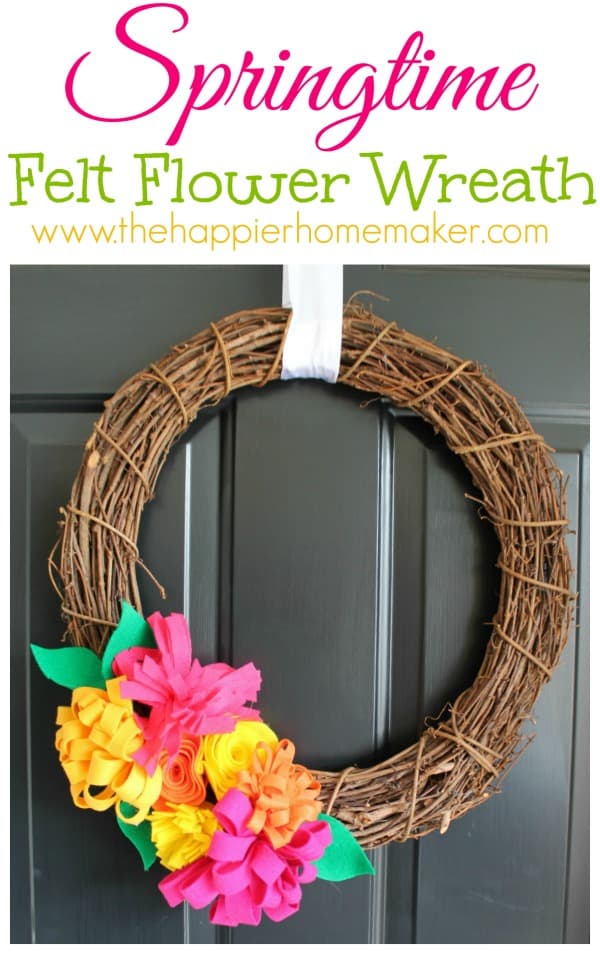 So there you have it, hopefully the beginning of some better project mojo coming to the blog. Is anyone else just about desperate for spring to come??