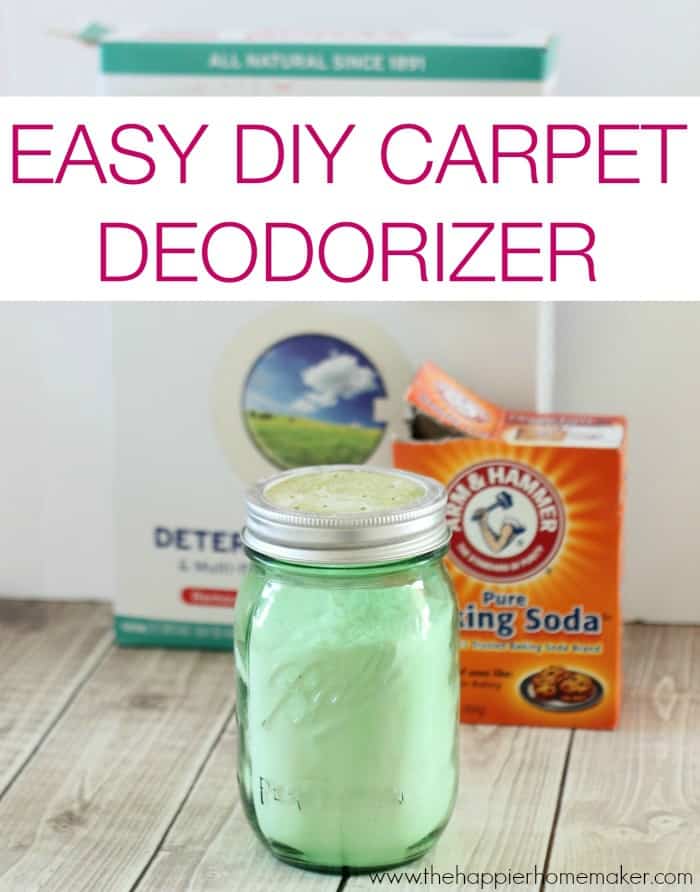 So, the other day I was doing my PiYo workout (gotta get fit in the new year, right?) and the workout is a combination of Pilates and yoga...at one very hard part of the workout you're instructed to go into the child's pose, with your tooshie resting on your heels and arms stretched out at front and head down between your arms. 
As I enjoyed the moment of rest and stretching while trying to regain my breath I realized the carpet I was working out on was, well, rank.  Nasty smelling.  Why you ask? Well someone else uses that rug for resting too.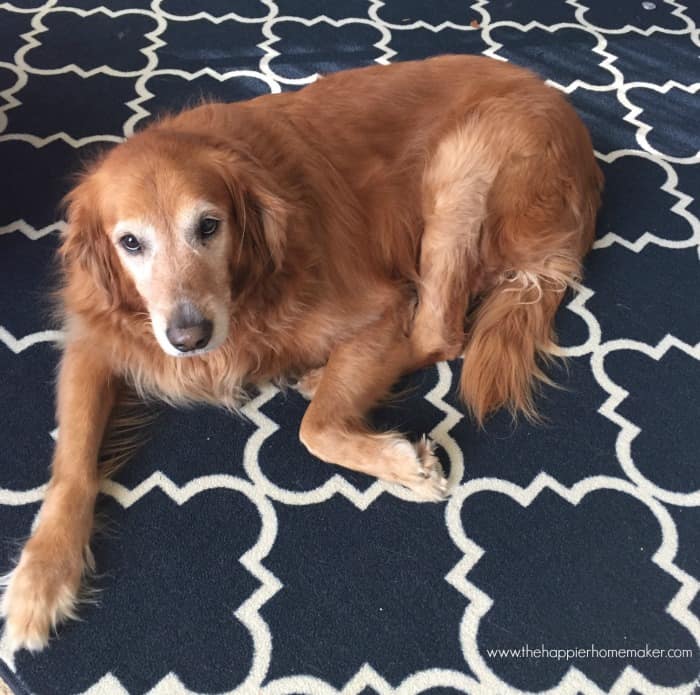 Yes, see the look of guilt in his eyes? He knows he's stinky from all his rolling around in the snow and rompusing about in the grass.
I knew I needed to whip up a batch of my all natural carpet deodorizer, and it's SO easy! I thought you might want to try it too!
All you need is baking soda and some herbs or essential oils!
Update 2021: this recipe originally contained Borax but upon further research about possible toxicity to pets if not completely removed from the carpet I have removed it. The baking soda only recipe works every bit as good!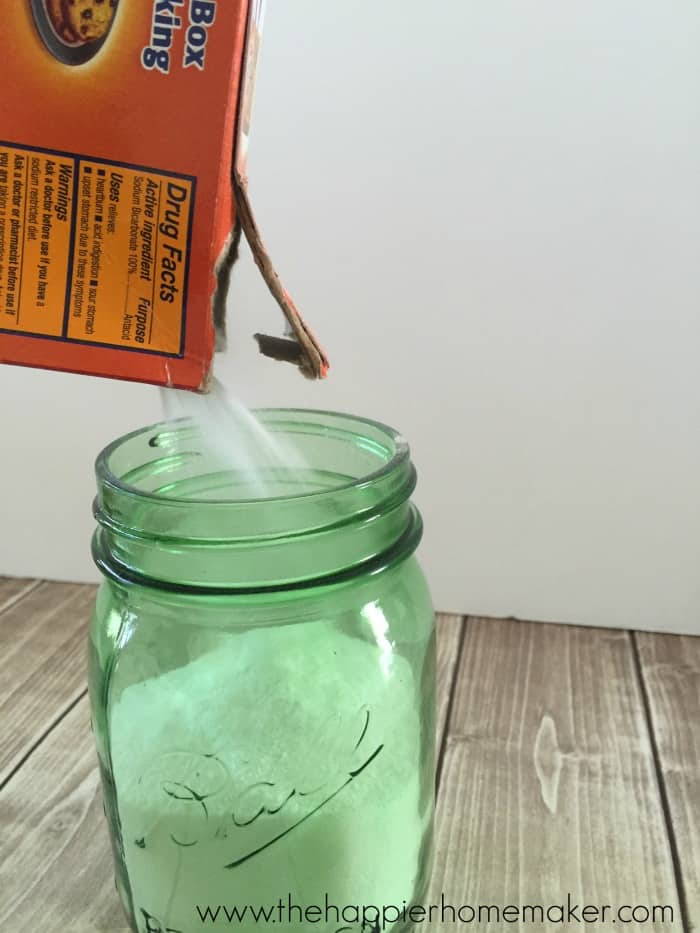 How to make homemade carpet deodorizer
1 cup baking soda
30 drops essential oil OR a few tablespoons of dried herbs like lavender
Mason jar and paper to make a lid for sprinkling
Mix your baking soda and essential oils or herbs in a mason jar and let sit overnight before using.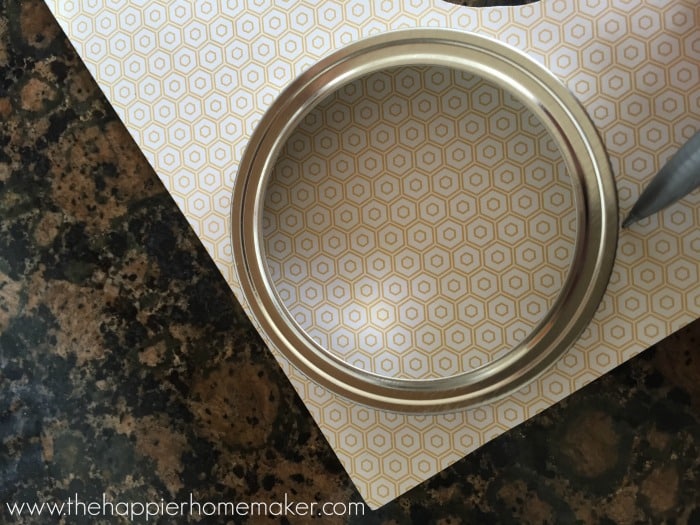 Trace the top of a mason jar on some scrapbook paper or cardstock and cut it out.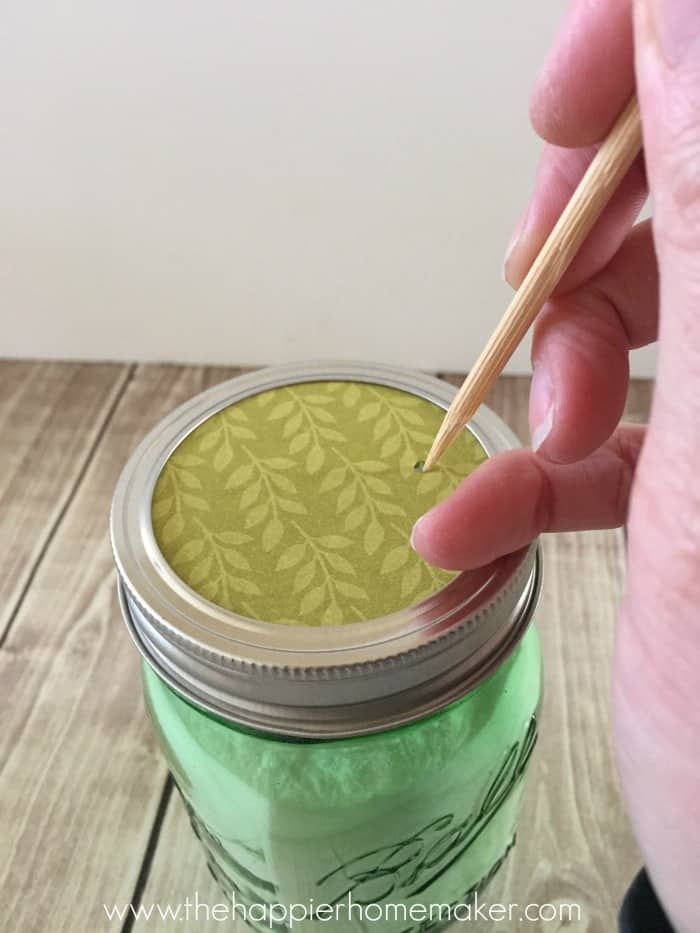 Position the paper on the top of your jar and screw on the canning ring. Use a skewer or other sharp object to poke holes in the paper to allow the powder to sprinkle out.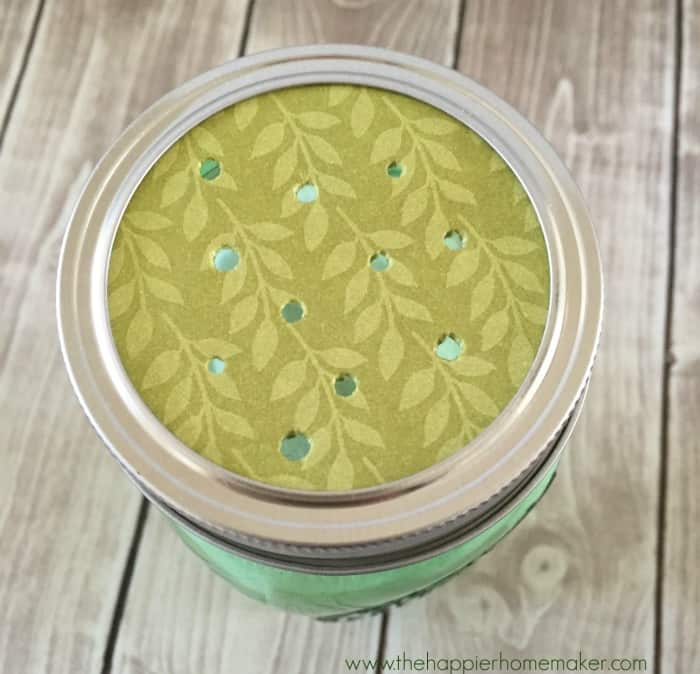 Easy-peasy, right?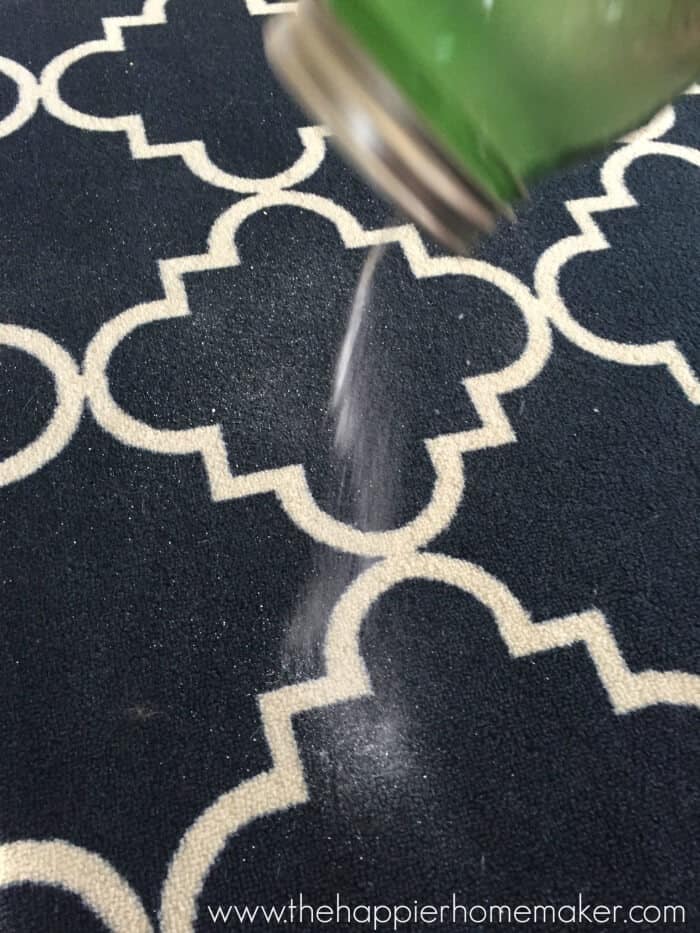 Then, just sprinkle on the carpet and let it sit 15-20 minutes and vacuum up! No more stinky carpets!
For more of my favorite cleaning tips check out How to Prevent Fingerprints on Stainless Steel, How to Clean Between Oven Glass, and How to Clean Your Whole House in One Hour.