Decorate for Memorial Day or 4th of July without spending a dime with this printable America red, white, and blue banner.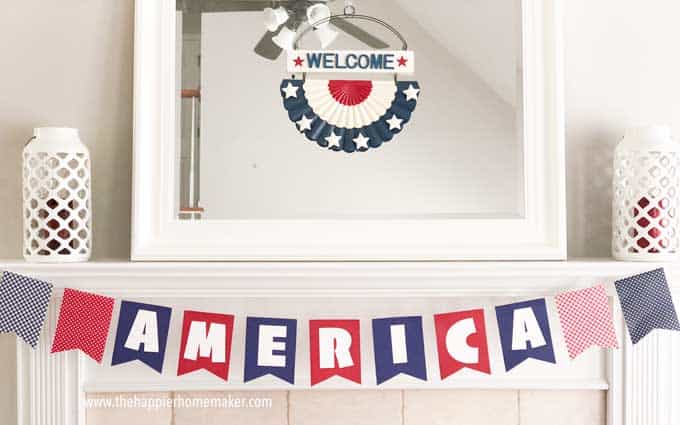 Hi friends! As promised I'm back with my second of a whopping FOUR patriotic printable projects I've created for you all, just in time for Memorial Day and the 4th of July holidays around the corner.
I'm the first to admit I'm a sucker for red, white, and blue decor-partly because I'm a military spouse perhaps-but also because it's so bold and goes well with my tendency to decorate solely in white. So needless to say, I'm in love with this DIY printable patriotic banner I'm sharing with you today!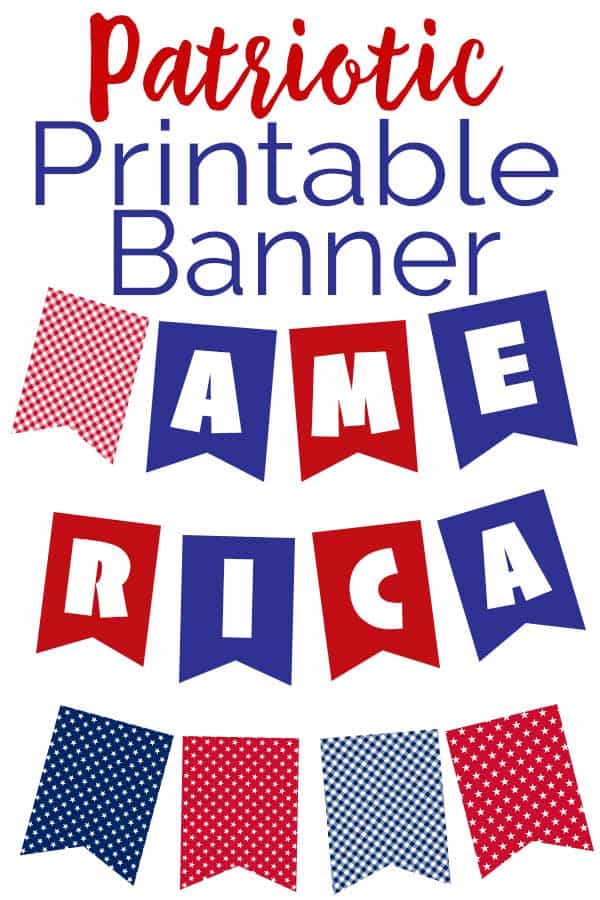 Tips for Printing a Patriotic Banner
This banner is formatted as a PDF file so you can easily download it and print from home on regular printer paper or cardstock. I have a struggling home printer so I printed mine at my local UPS store inexpensively.
Each page has two of the pennants for a total of 6 pages. You can print extras of the patterned pennants to customize your banner by alternating pattern in between the letters if you prefer. As printed this banner perfectly fits my mantel if I leave out one pennant.
Assembly instructions
When cutting out the pennant pieces, leave the white area at the top intact. You will use this to fold over your string to hang each piece.
I used inexpensive twine to hang my paper pieces but you could use any thin string. Fold the white bit over the string and use tape to secure it on each end of the fold.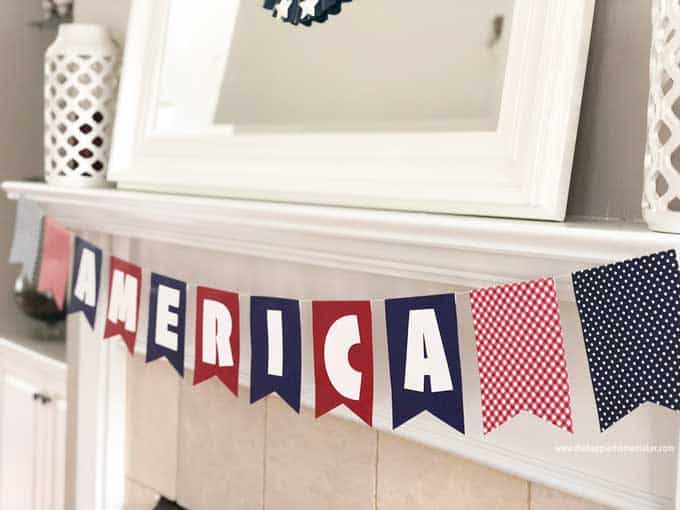 After I hung my banner it was easy to adjust the spacing of the individual pennants to make it fit the space. Here there is about an inch between each space.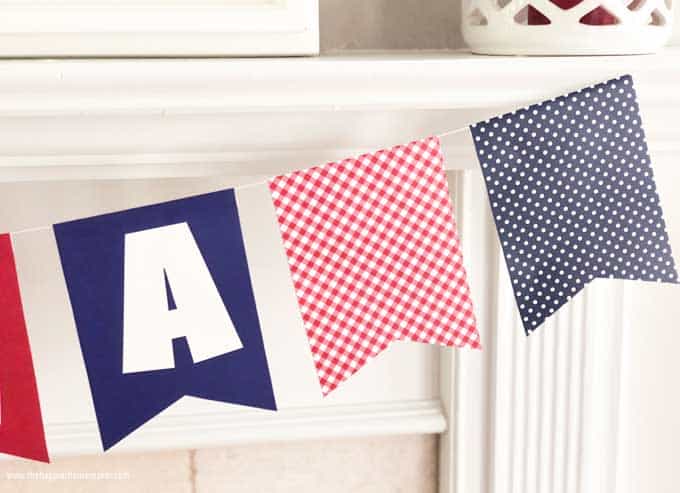 I love the fun patterns and think this is a cute, inexpensive way to decorate for all those patriotic holidays and parties coming up soon!
For more patriotic party ideas, check out these red, white, and blue poke cake or red, white ,and blue cookie cups from our sister site.
Get Exclusive Printables for Subscribers!
Join our community to get subscriber-only bonus printables straight to your inbox every month!