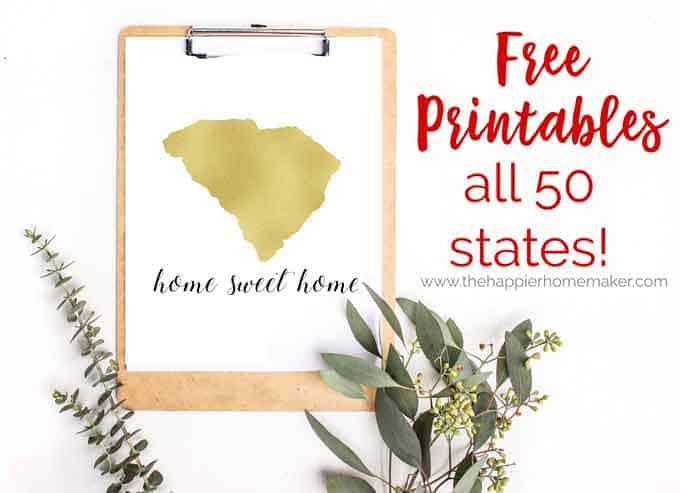 I made you guys some new printable art! I've gotten so much amazing feedback and suggestions for art you would like (I LOVE hearing from you so please comment or contact me if you have ideas for printables you'd like!!) Today is one of my favorites I've made so far-printable state art. This one took a little bit of time because I wanted to make sure to include all 50 states but it's finally finished and I'm very excited to share with you today!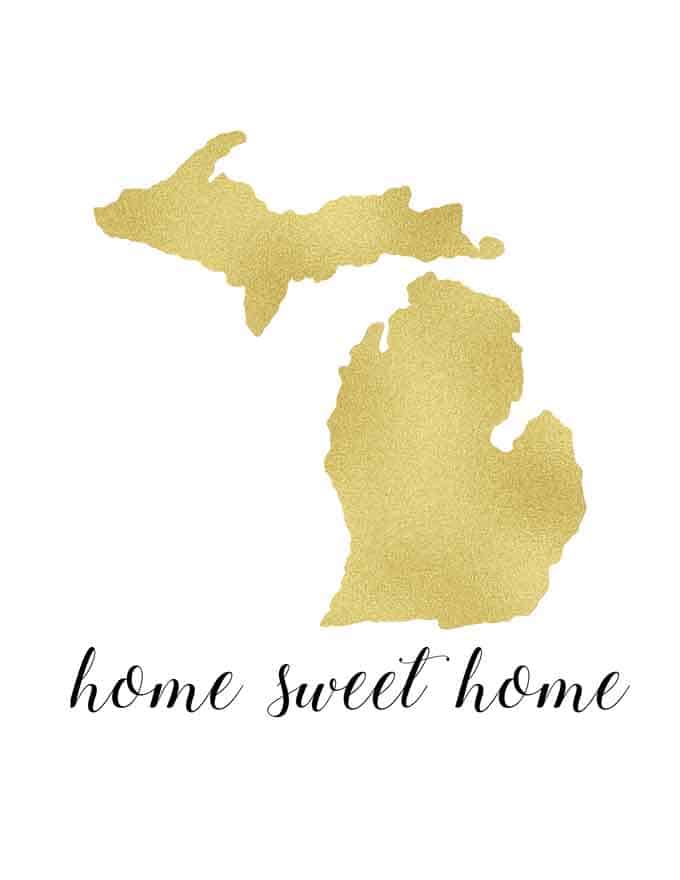 Because we're military and move around so much I thought maybe in our next home I'd create a little printable display of all the states we've lived in, wouldn't that be cute? I love this Michigan one-my husband is from there and everyone I meet from Michigan always uses their hand as a "mitten" to show you what part of the state they are from (unless they're from the upper peninsula, but that's a whole 'nother story!)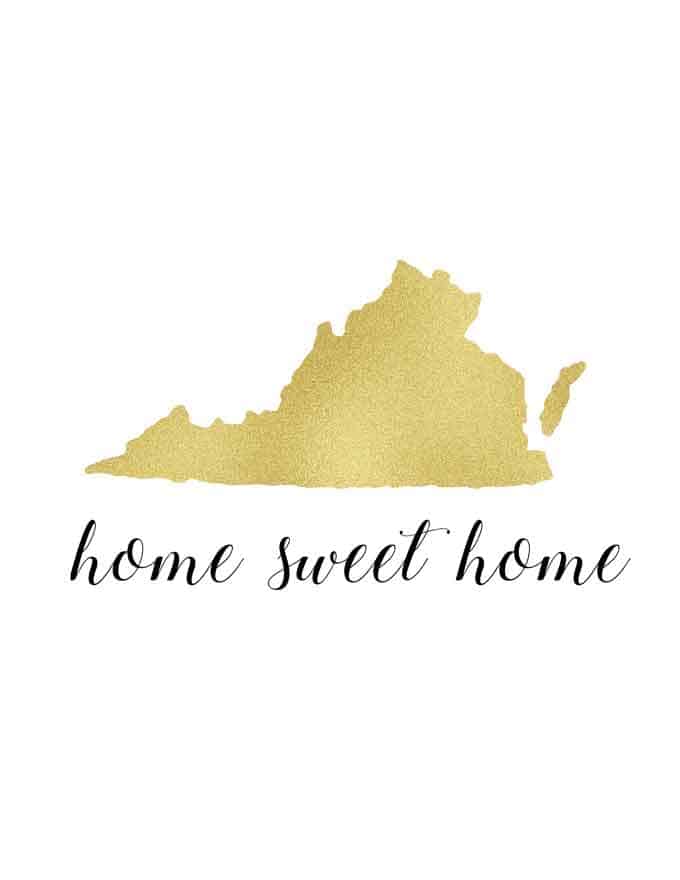 Speaking of the military, we should find out this month where the Army is sending us next. It's hard to believe our year in England is coming to an end already...we've had such an amazing experience here so far. It will be nice to know where we are heading next too-with the military we have just absolutely no idea, it could be anywhere (my husband is rooting for Alaska-yikes!)
To download your state printables simply click on the link below to go to the printable PDF file. I recommend printing on cardstock. If you don't have a high quality printer you can print it inexpensively at your local office supply store as well.
***PLEASE for the love of all things do not resell my printables-they are for personal use only. You are free to send friends and family to this blog post to download their own but do not share the PDF files-they are copyrighted and reselling or distributing on your own violates both my own and my graphic vendor's terms of use. And yes, people have sold my printables as their own work before which is why I have to write this blurb every time!! Don't be that person!!***
Be sure to sign up for my newsletter below and click the printables option in the welcome email to receive a FREE subscriber-only printable each month straight to your inbox!!
Get Exclusive Printables for Subscribers!
Join our community to get subscriber-only bonus printables straight to your inbox every month!