Free reindeer nose printable gift tags are an easy DIY Christmas gift! Simply fill a bag with whoppers and a cherry sour and add a tag for a fun DIY gift!
Reindeer Noses
You know Dasher and Dancer and Prancer and Vixen....Comet and Cupid and Donner and Blitzen....but do you recall? The most famous reindeer of all...
Are you singing it now? My ten-year-old is singing it as I type this right now after I started saying the lyrics! I love Christmas and I love Santa and Rudolph and the whole shebang so you can imagine how tickled I was to create these cute Reindeer Nose Printable Gift Tags! Aren't they adorable?
(You might also like these Reindeer Gift Boxes!)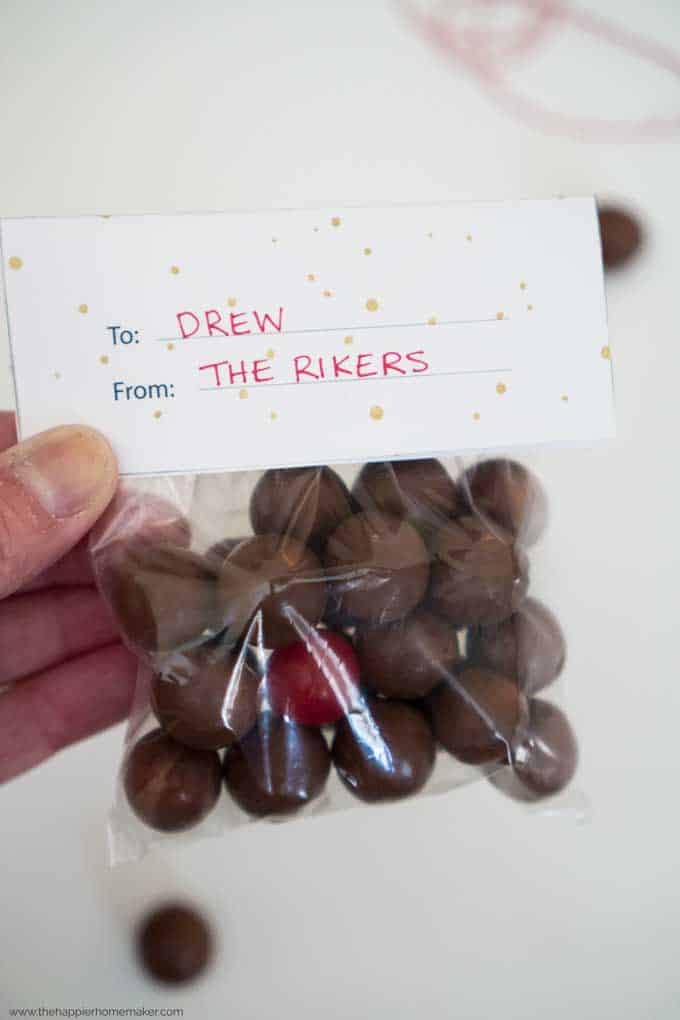 I made these in a couple of different sizes so you have options for what bags you use for the candy, you can get cello bags or use snack-sized Ziploc type bags as well.
I bagged up Whoppers and added one Cherry Sourball per bag (Rudolph!) and then used double-sided tape to close the tag but you could also use staples. I recommend using a high-quality printer or having them printed professionally. I had my printed at the UPS Store on heavy cardstock for 59 cents a page.
Reindeer Nose Printable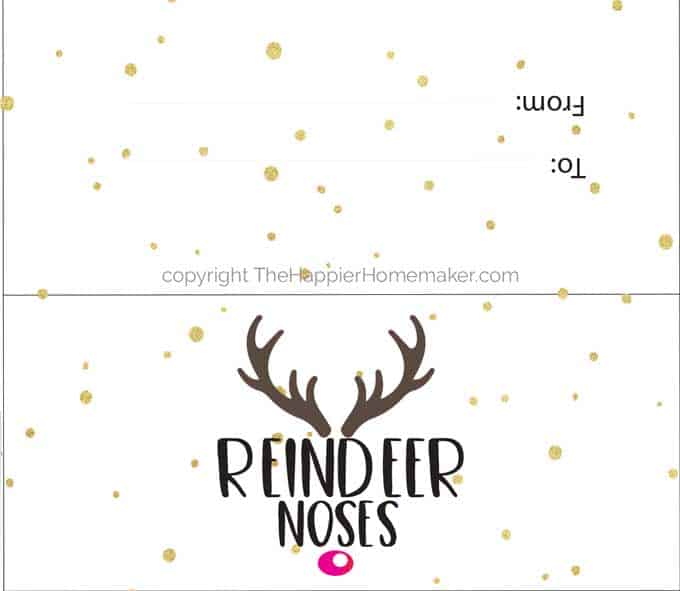 To download simply click the link below (the download does not have the copyright printed on it.)
Click here for tags for three-inch bags.
Click here for tags for four-inch bags.
I hope you enjoy these as much as I did!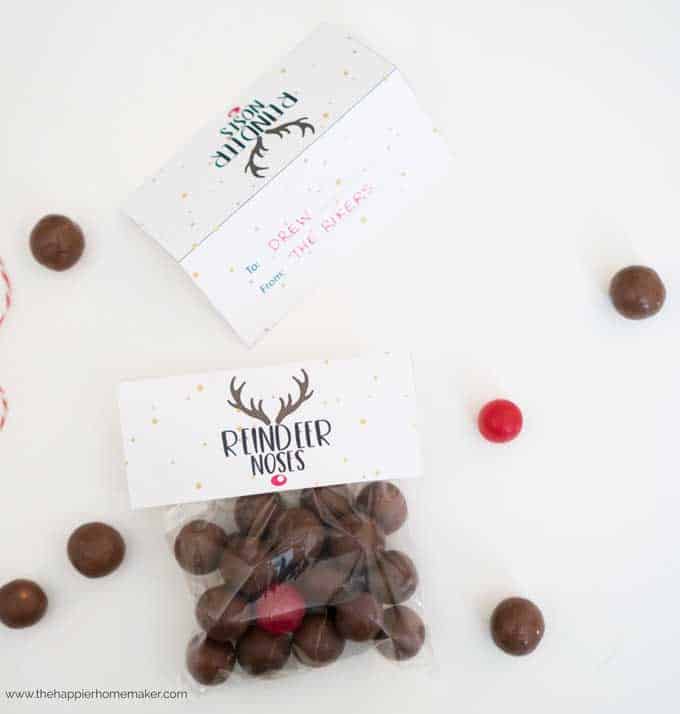 Get Exclusive Printables for Subscribers!
Join our community to get subscriber-only bonus printables straight to your inbox every month!