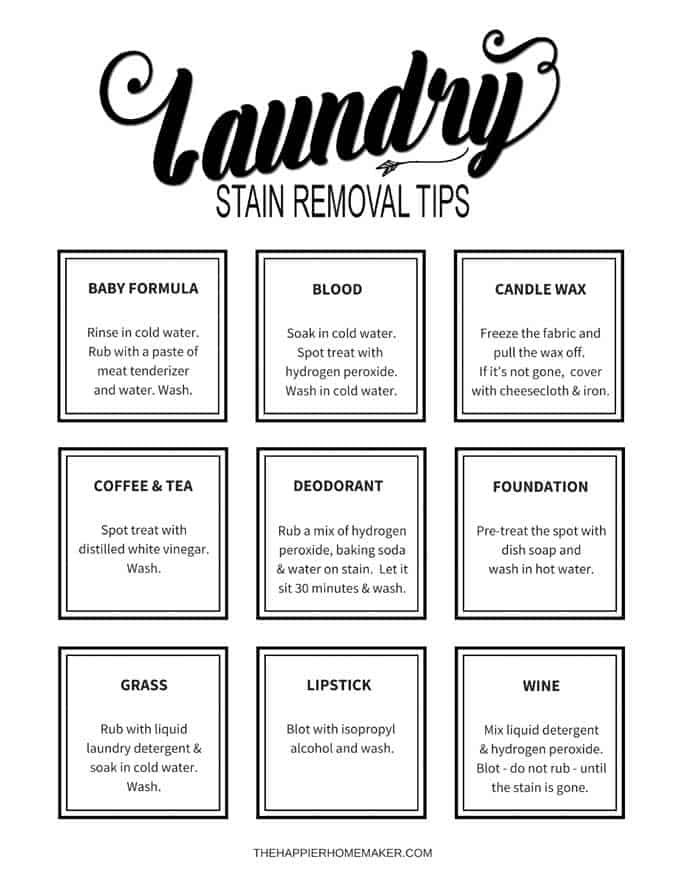 I don't know if it's because of the new year or what but I have been in massive cleaning and organizing mode lately. When we moved into our new house last summer I spent weeks unpacking and getting the house all set up but for some reason there were a few little pockets of chaos in the house. I spent half the day Sunday this past weekend organizing my laundry room. It was a mess! I really focused on making it not only organized but functional, which inspired me to make this Stain Removal Guide printable and share it with you today.
I printed out this Stain Removal Printable and put it on the inside of the cabinet door above my washing machine for easy reference. Now when I have a stain I can easily reference the printable and not have to pull up google to figure out the best way to get it out. I also made sure that anything I needed for the stain removal was also in the cabinet-so in addition to my regular laundry detergent and fabric softener, etc I have rubbing alcohol, hydrogen peroxide, baking soda, and vinegar.
Even in the few days since putting up this printable I've already referenced it to get grass stains out of my son's jeans! Winning!
Click here to print your own Stain Removal Guide.
You might also like these other cleaning printables: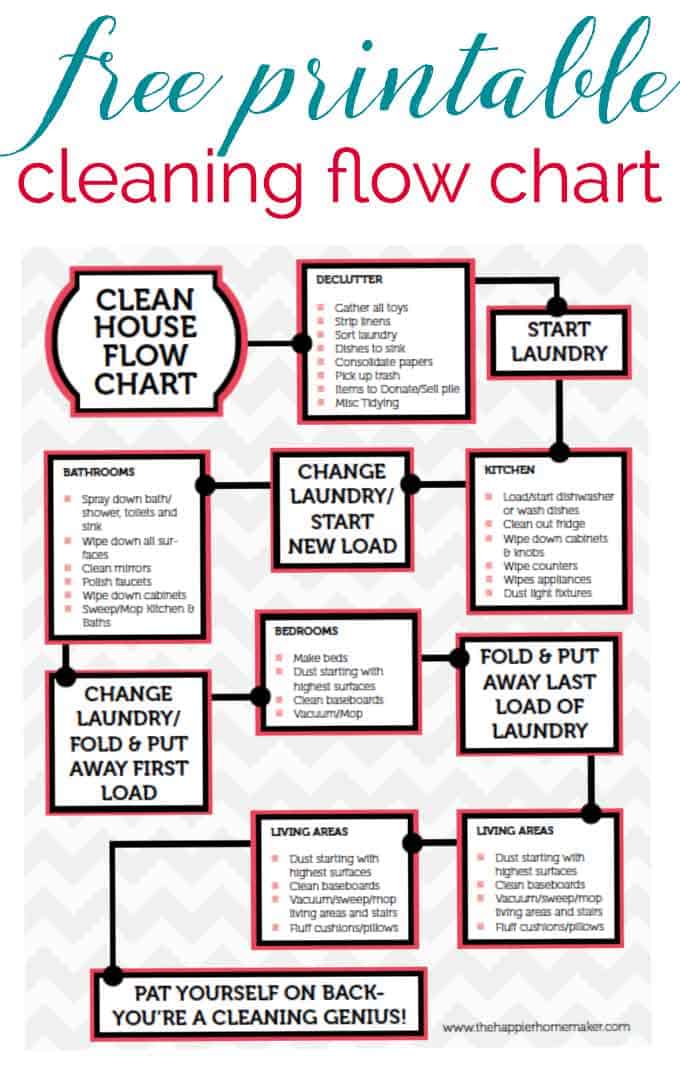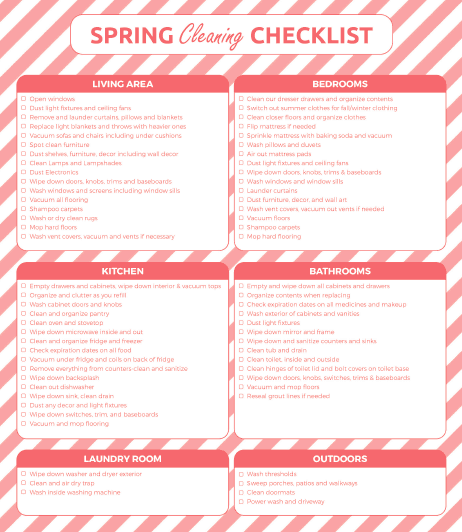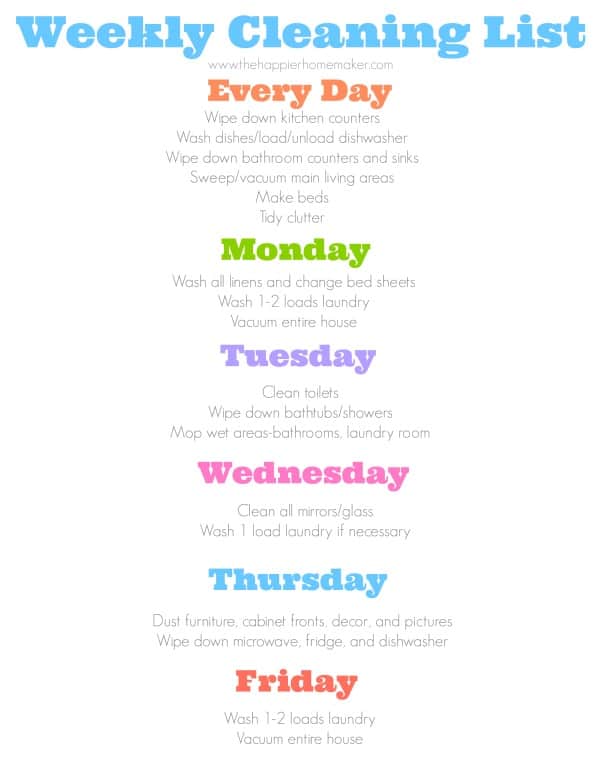 Daily/Weekly Cleaning Schedule
Get Organized!
Sign up for my FREE 7 Day Organizing eCourse-exclusively for my subscribers!