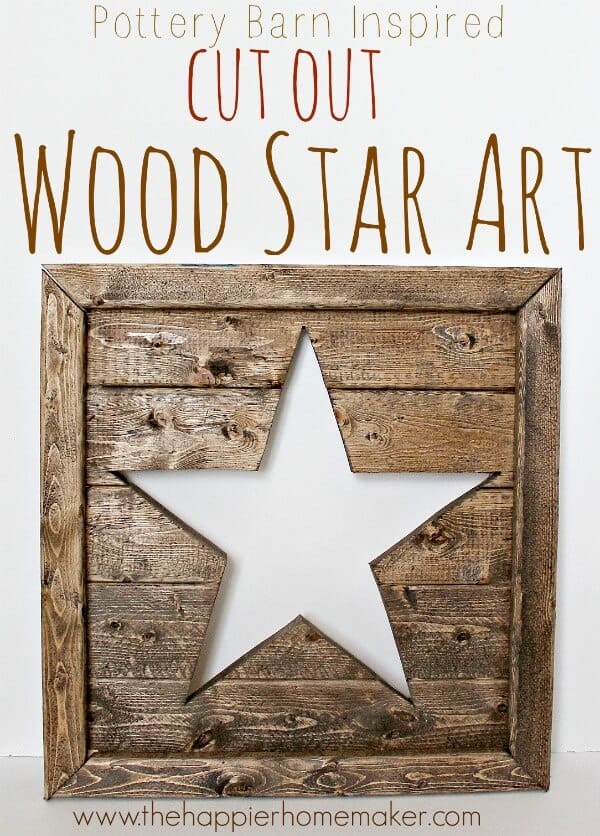 I saw this pierced wood star art in one of my Pottery Barn catalogs and loved it so much, but in came the holiday craziness and by time I was actually thinking about ordering it last week it was no longer available.  Never fear! I was easily able to DIY my own version and the best part was I didn't spend one dime, I made it all from materials I had on hand!
Supplies:
1 x 4 8 foot
1 x 2 6 foot
17.5 x 17.5" plywood
wood glue
finishing nails
miter saw (can use circular saw if necessary)
drill and large drill bit
sanding block or sandpaper
wood conditioner
stain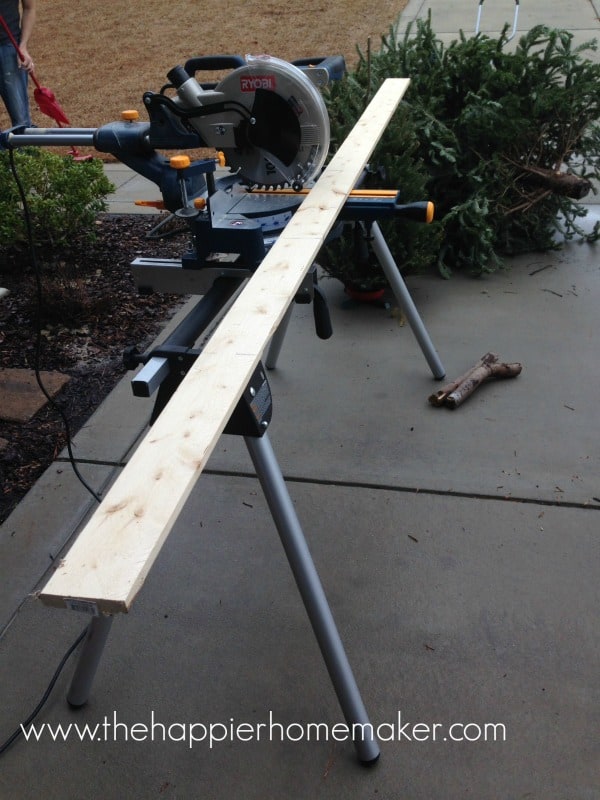 Cut (5) 17.5 inch pieces from your 1x4 wood.  Set aside. Cut (4) 18 inch pieces from your 1x2 wood. (Yes I did this the same day we got rid of the Christmas tree!)
Using a miter saw (or measuring by hand if you only have a circular saw, miter the ends of the 1x2 boards at a 45 degree angle.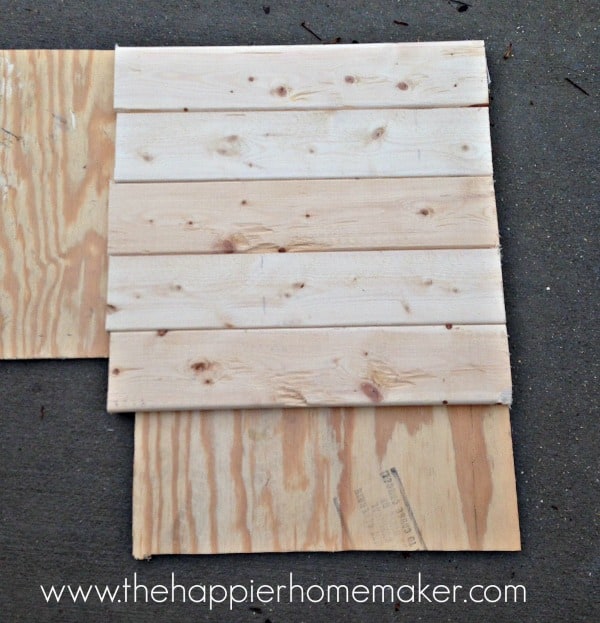 Cut your particle board in a 17.5 inch square (mine was a little shy in the corner from a previous cut but it still worked for me!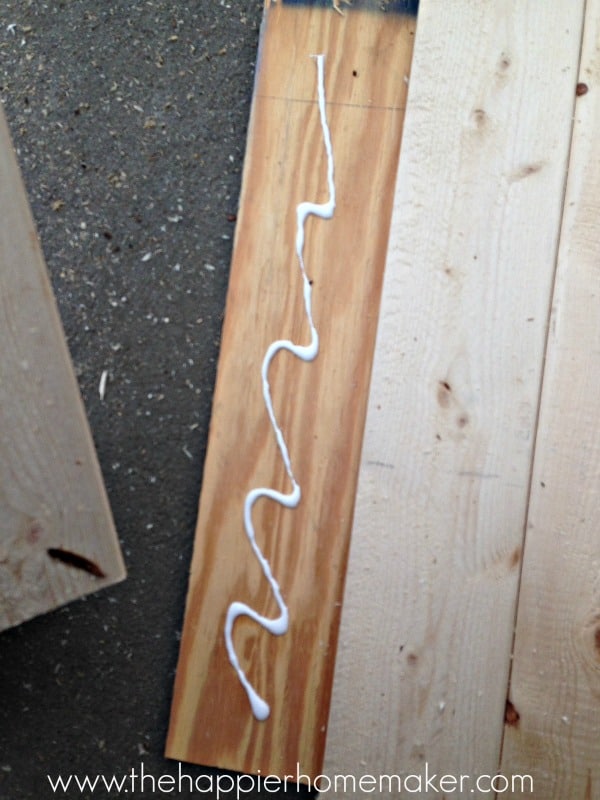 Using a generous amount of wood glue, attach the 5 pieces of your 1x4 to the particle board and cover with something heavy (or clamp if you're fancy!) to apply pressure as the glue dries. Allow to dry for 24 hours.
Print off this star template at 170% scale.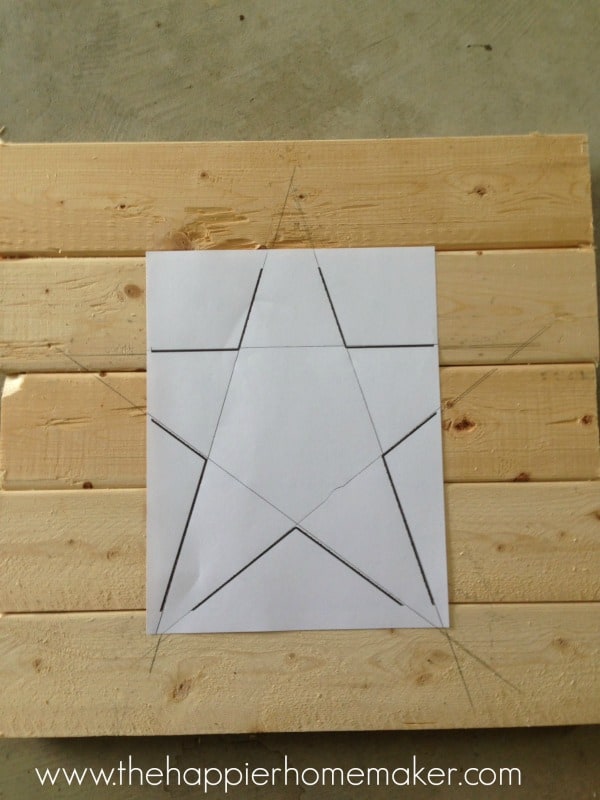 Center the star printout on the wood panel and use a ruler to trace it, following the lines of the print.  Remove the paper and again use a ruler to connect the lines you just drew.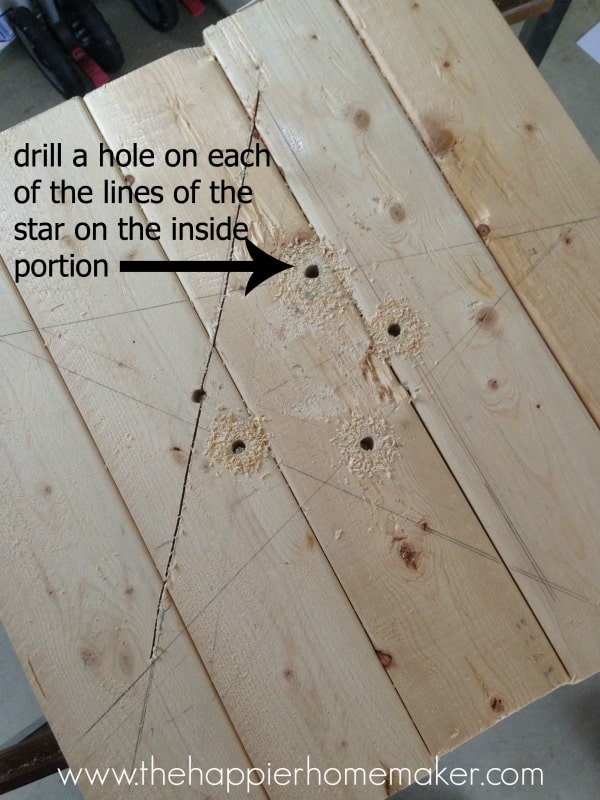 Use a large drill bit (I just picked the biggest I had, there was no measurement on it) drill a hole on each of the lines that make up your star.  BE SURE to drill the holes on the INSIDE of the star so the drilled holes will be in the cut out portion of the star's interior, not the "points."
Use a jigsaw to carefully cut from each drilled hole to the star's points.  I found this to be a bit difficult due to the thickness of the wood and particle board so take your time and be sure to wear safety glasses (as always!)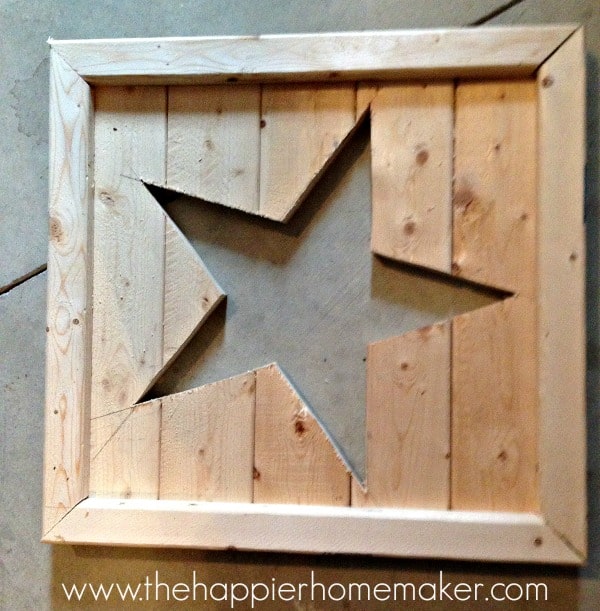 Once your star is cut out attach the 1x2 frame using wood glue and clamp or apply weight and allow to dry for 24 hours. Be sure to not get wood glue on the portions of the wood that show-it will affect how your stain looks. Also, if there are gaps or it doesn't line up perfectly don't stress! Part of the beauty of rustic art is the perfect imperfection!! (This also makes it a good beginner project!)
After the glue is dry you may further secure any pieces with finishing nails.  I didn't do this as mine felt very secure from the wood glue and it will not be hanging, I plan on leaning it on my mantel or other surface.
Sand any rough edges and condition the wood with a pre-stain wood conditioner (I use Minwax) and allow to dry for 2 hours.  Apply stain with a foam brush-I used a Kona stain for mine.
That's it! I couldn't be happier with how it turned out, what do you think?