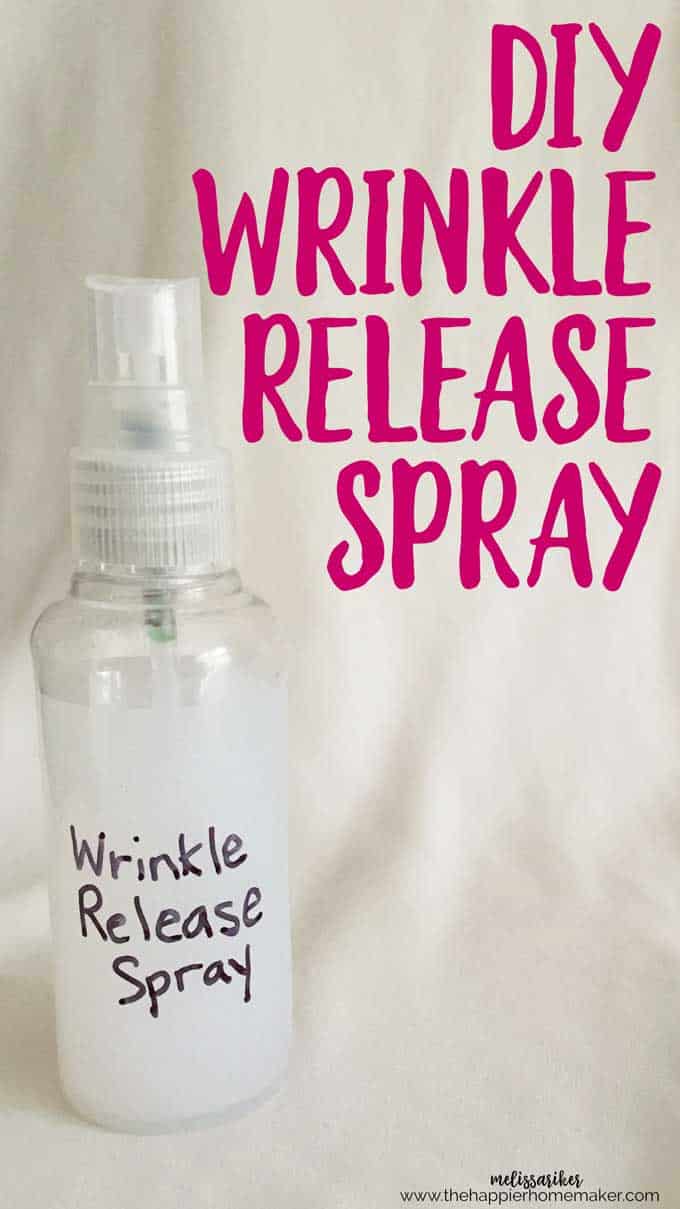 I hate to iron. For many years I refused to buy clothes that had even the remote possibility of wrinkling. Then I married an Army guy. Ironing became a way of life with those uniforms! Nowadays I still try to avoid buying high maintenance fabrics but when I do find myself encountering wrinkles I usually turn to my DIY Wrinkle Release Spray rather than an iron-it can work wonders!
Ingredients:
1 cup distilled or bottled water
1 teaspoon fabric softener
1 teaspoon rubbing alcohol
Mix all ingredients in a small spray bottle that has a mist setting. To use, mist clothes lightly with spray and smooth with your hands.
A few notes-using the bottled water is a precaution in case your tap water has a high mineral content or anything that could discolor your clothing. The rubbing alcohol is optional, it helps the spray evaporate a bit faster, it's fine to leave it out if you prefer.
I keep one little bottle of this in the laundry room and I keep one in my travel toiletries bag to use when we're on vacation. It can also serve as a room air freshener in a pinch too!
Are you like me and avoid wrinkle-prone fabrics? Let me know in the comments!