This easy DIY Christmas ornament wreath can be made for as little as $20, much less expensive than store-bought versions and easy to create custom colors!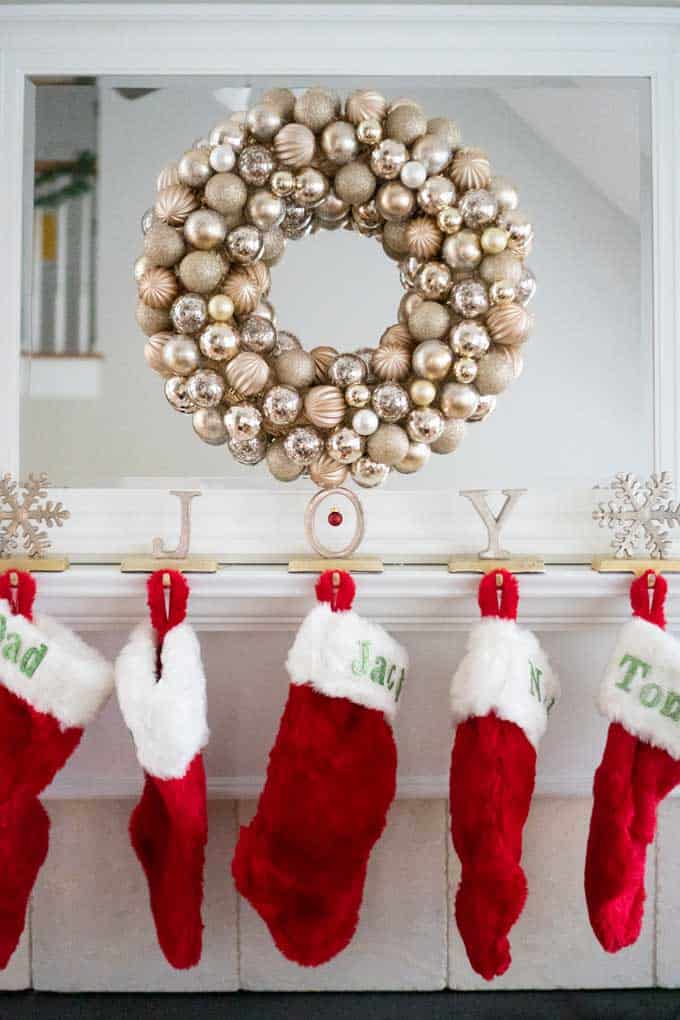 DIY Ornament Wreath
Christmas is in full swing here at my house-blogging assignments have me scrambling to decorate and photograph our Christmas decor so please forgive my fast-forward over Thanksgiving!! I had been holding back on decorating the outside of my house but a few of my neighbors put up lights over the last week so I thought I was safe to hang this easy DIY ornament wreath on the front door this week!
This wreath is super easy to make-it took me 30 minutes and cost less than twenty dollars!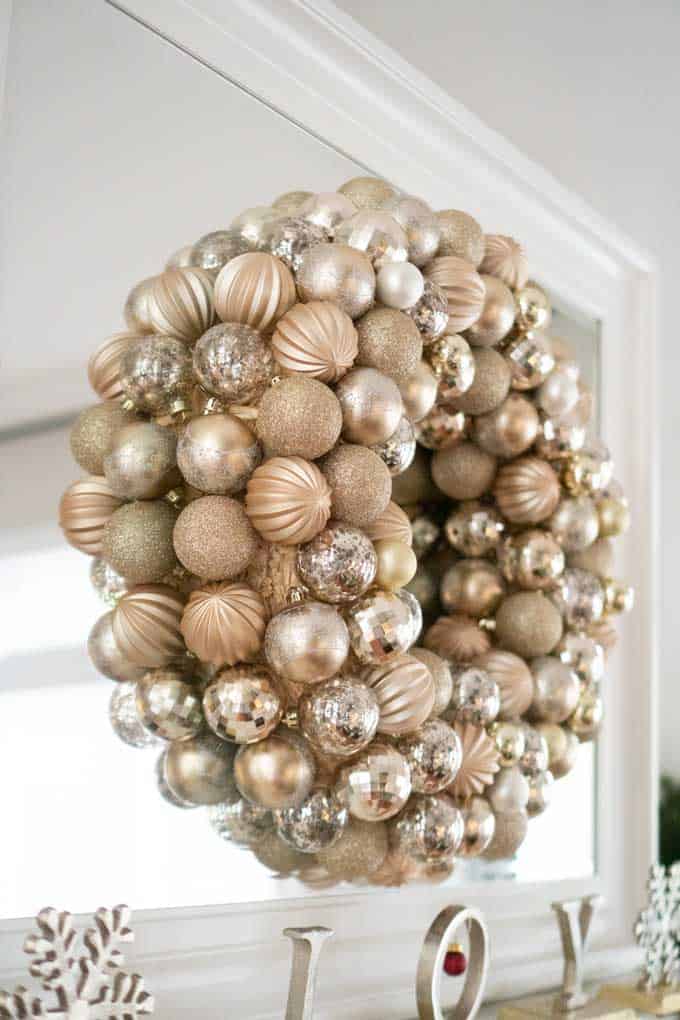 Update 2018: I made a video tutorial to help show how to make the wreath as well as an update on the number of ornaments and total cost! The pictures of the gold DIY Christmas ornament wreath are from 2018, the red and silver DIY ornament wreath is from the original blog post in 2013.
DIY Ornament Wreath Supplies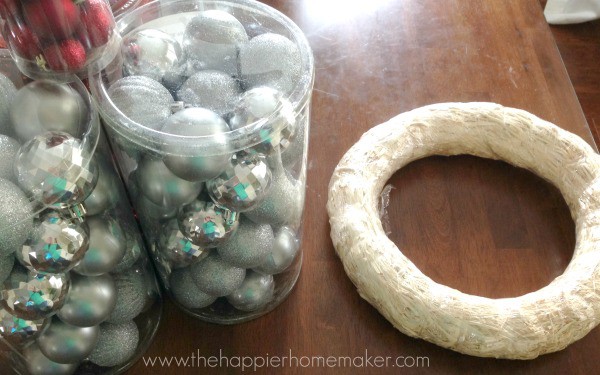 How to Make an Ornament Wreath
For my wreath I wanted it to be predominantly silver with touches of red so I used about twice as many silver ornaments as red. Be sure to use shatterproof ornaments and use a variety of ornaments for interest-glittered, matte, shiny!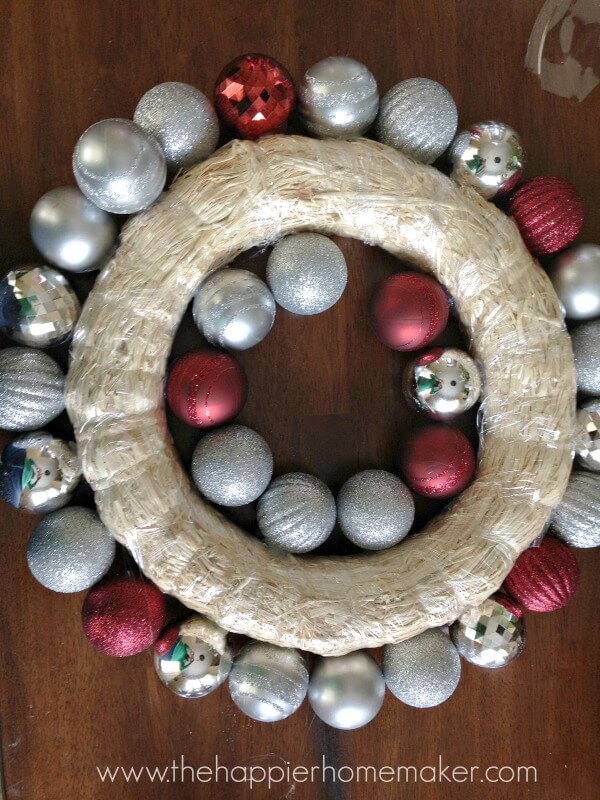 Begin by hot gluing the large ornaments to the wreath form along the inside and outside edges of the wreath. Then slowly layer the ornaments until the wreath is covered. Once you have no more room for large ornaments fill in any gaps with the smaller ornaments.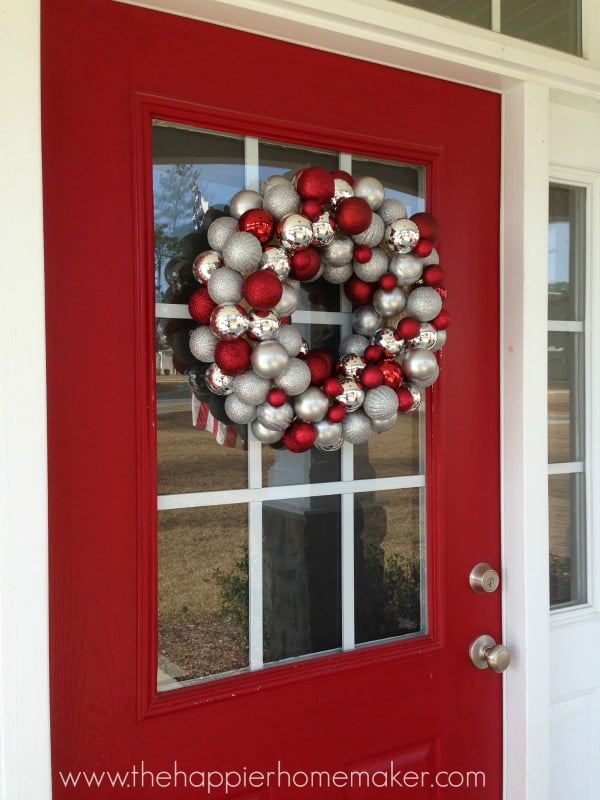 I promise this is just as easy-peasy as it sounds. I've tried the method of stringing ornaments on a wire coat hanger and this turned out significantly better and was faster too! I'm so excited by how it looks with our red door and can't wait to show you the rest of the porch decor I have planned!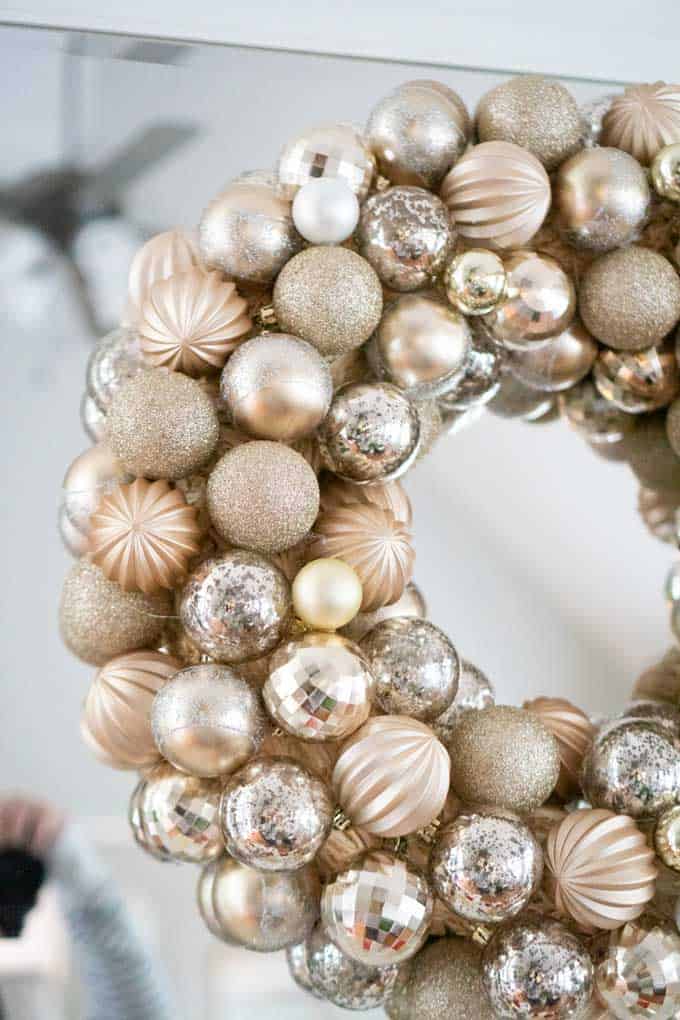 Here are some other easy DIY Christmas decorations you might like: