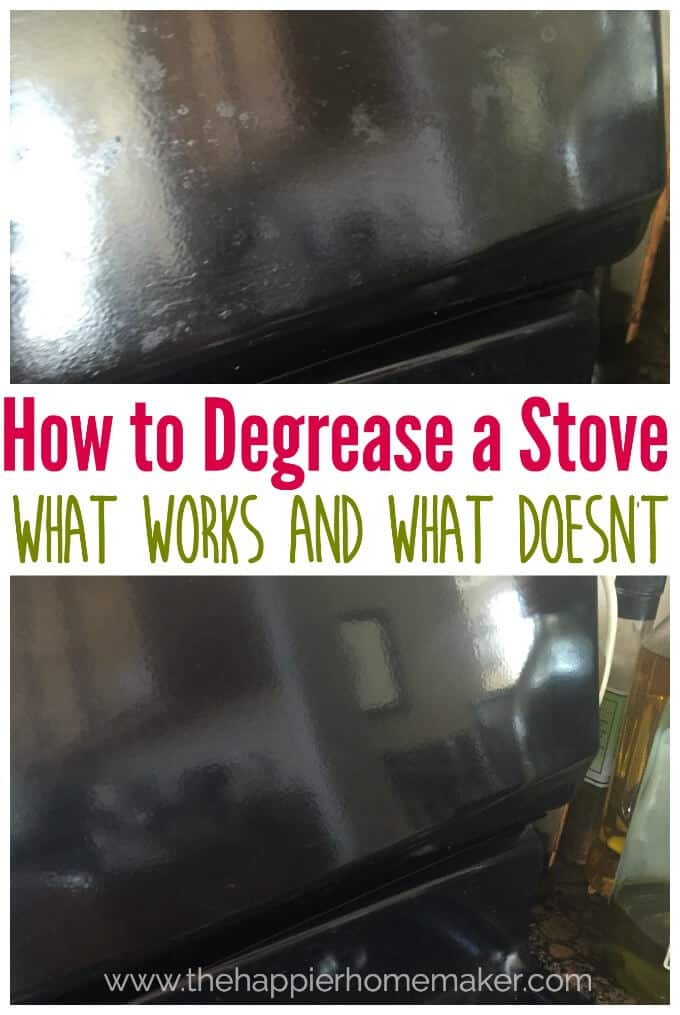 Do you have those areas of your house that are so difficult to clean you eventually just stop trying? That is the grease on my stove for me...everything I tried was not touching it so I was at the point of not trying. We're military and expect to move this summer so I was just trying to deal with it until we leave! Talk about denial!
Unfortunately when we were stuck in the house for days during the blizzard I got stir crazy and decided no more-I was going to figure out how to degrease a stove no matter what! I tore up Pinterest trying different things and finally found a couple of things that work (and many, many others that didn't!)
Thieves Cleaner
The first thing I tried was my favorite Thieves cleaner from Young Living.  It's my go to cleaner for the kitchen normally but not today-the dilution I had for other cleaning didn't touch the grease.  I'm sure I could have tried it at a more concentrated strength but I was out of my concentrate so I moved on....
Dawn Dish Soap
Next I tried Dawn dish soap-hey, it works on greasy pans and they use it in oil spills, surely it can handle some kitchen grease, right? Nope. Nothing. Even with a significant amount of elbow grease. By this time I was getting fired up. Time to head to Pinterest!
Baking Soda
Pinterest told me to try baking soda and/or a mixture of baking soda and vinegar and while I do use that to clean the inside of the oven glass I was worried about using it on the black surface of the stovetop-a quick google search warned it could damage the finish. I decided against it.
Mineral Oil
It sounds counterintuitive to clean oil with another oil but I thought it was worth a try! I found this tip on The Manly Housekeeper and was skeptical at first. For the lighter stubborn oil stains on the stove display the mineral oil really worked! The deeper caked on stovetop splatters that were caked on didn't have as much success-but this will be my go to method from now on for maintenance cleaning! Yay for small successes!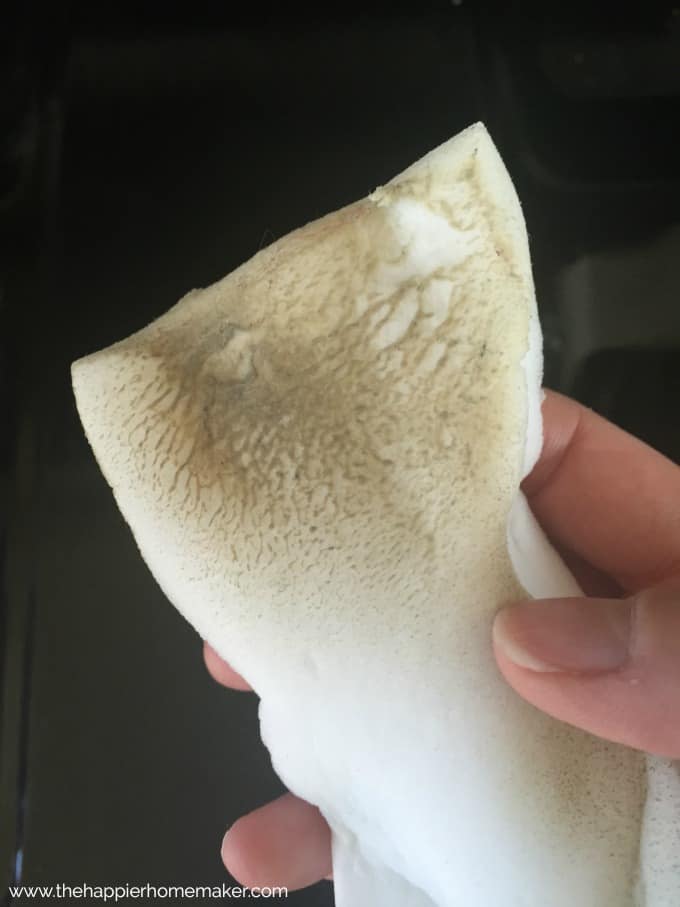 Magic Eraser
Finally, I broke out my magic eraser and started to work on the stubborn stains the mineral oil didn't help-look how much it removed even after I had tried ALL of those other cleaning methods!! It totally disintegrated my Magic Eraser (affiliate link) in the process but my stove actually looks shiny and new again!
Do you have any other cleaning methods to degrease a stove I didn't try? Let me know in the comments!