This post has been sponsored by Scotch-Brite®. All thoughts and opinions are my own.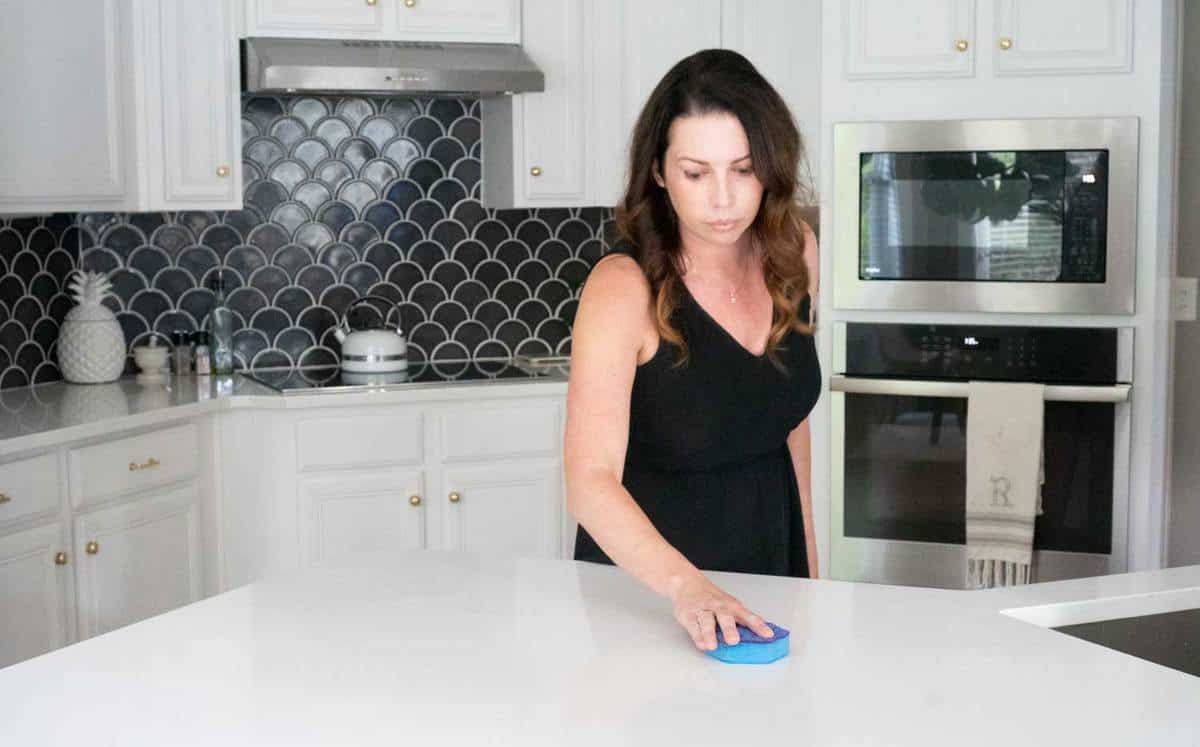 This is the time of year where I feel like I'm spending more and more time in the kitchen. There are just so many recipes to make with Thanksgiving coming up and holiday baking just around the corner, even if they may look a little different this year. As you know, with lots of baking and cooking comes mess! Luckily I have 5 tips to share with you to help you keep your kitchen clean- all the time!
Before the tips I have to let you in on my secret weapon: the brand new Scotch-Brite® Advanced Scrub Dots Non-Scratch Scrubbers. I've always been averse to sponges but when I was shopping on my Kroger app (so easy & convenient!) and saw these, I knew I needed to give them a chance.
Like I said, I HATE stinky sponges so the thought of the Advanced Scrub Dots having antimicrobial protection to resist odors was a dream come true. Add that to the non-scratch scrubbing power and you can see why it's my go-to for a clean kitchen. So on to the tips!
Create a routine
Keeping your kitchen clean starts with creating habits that prevent the mess from building up. Start by making it a habit to make sure your kitchen is clean each evening before you go to bed. Put all dishes in the dishwasher and allow it to run overnight.
In the morning, unload the dishwasher as soon as you get up (I do mine as my coffee brews, it only takes a few minutes.) This leads us to the next tip.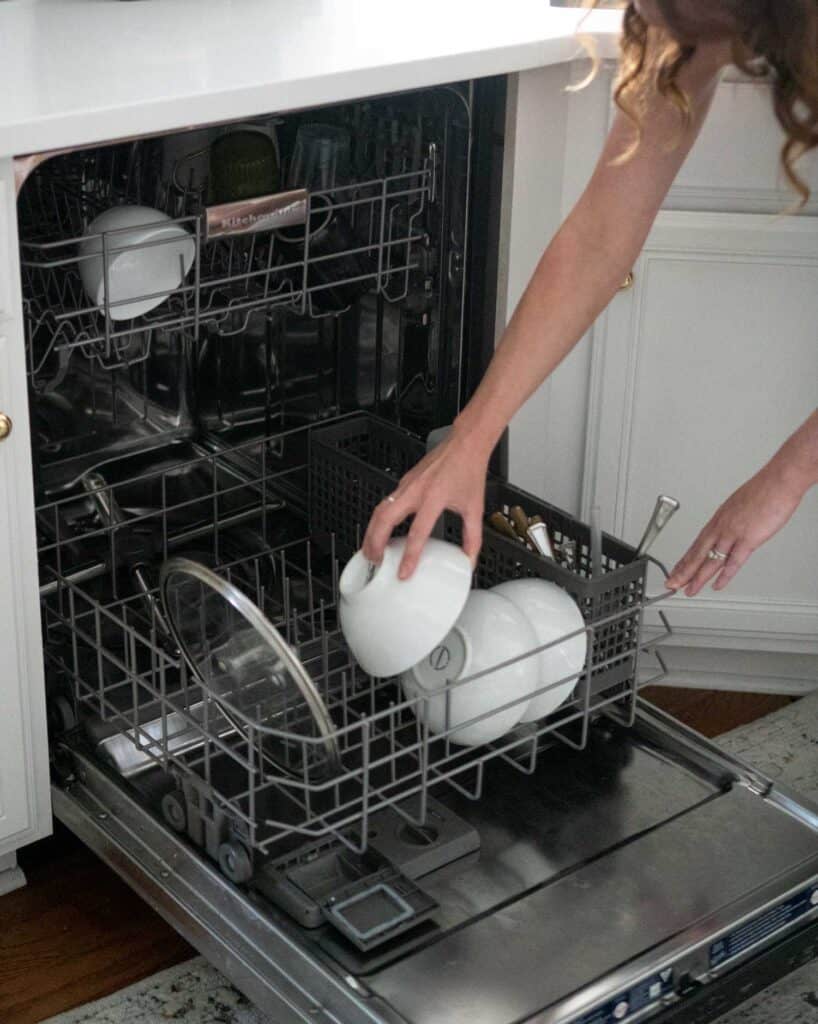 Clean your dishes immediately after use
With an empty dishwasher you can easily rinse dishes immediately after you use them and put them in the dishwasher. No more stacks of dirty dishes in the sink! If you don't have a dishwasher or for items that need to be hand-washed, clean them as soon as you can. This not only keeps your kitchen cleaner but also makes cleaning easier before food dries to the dishes.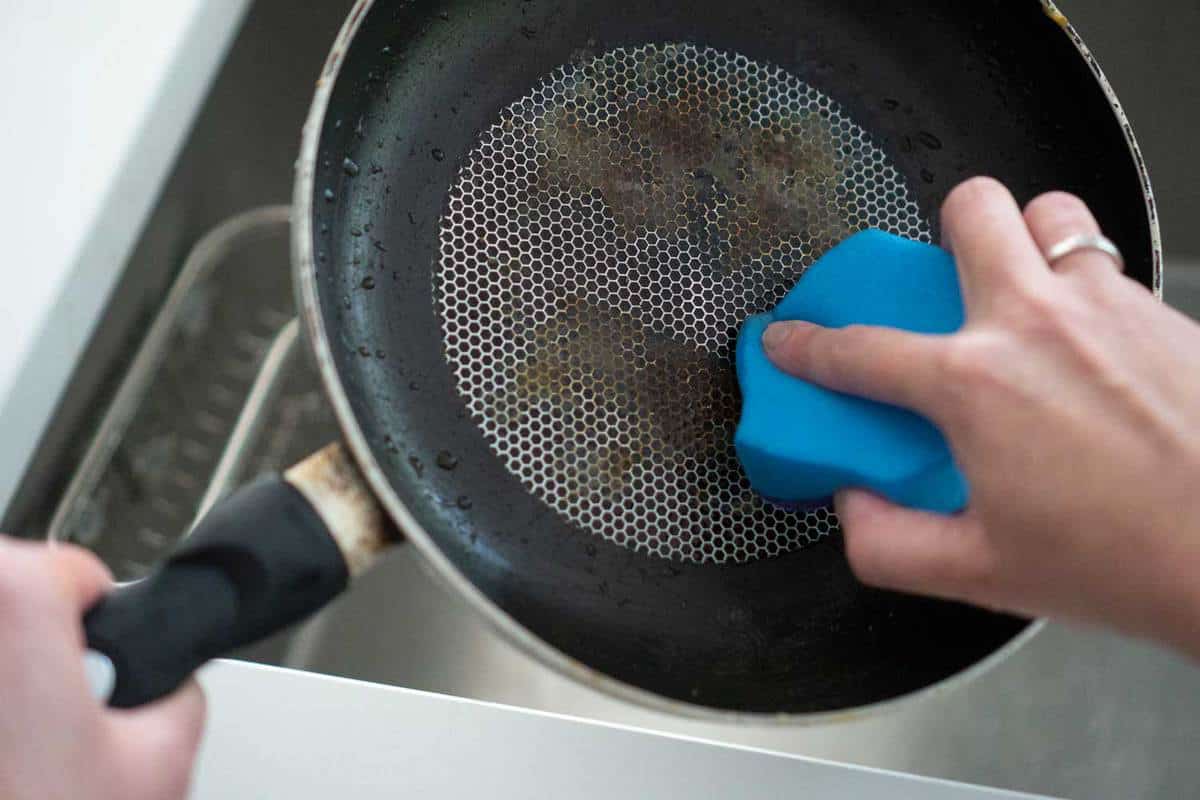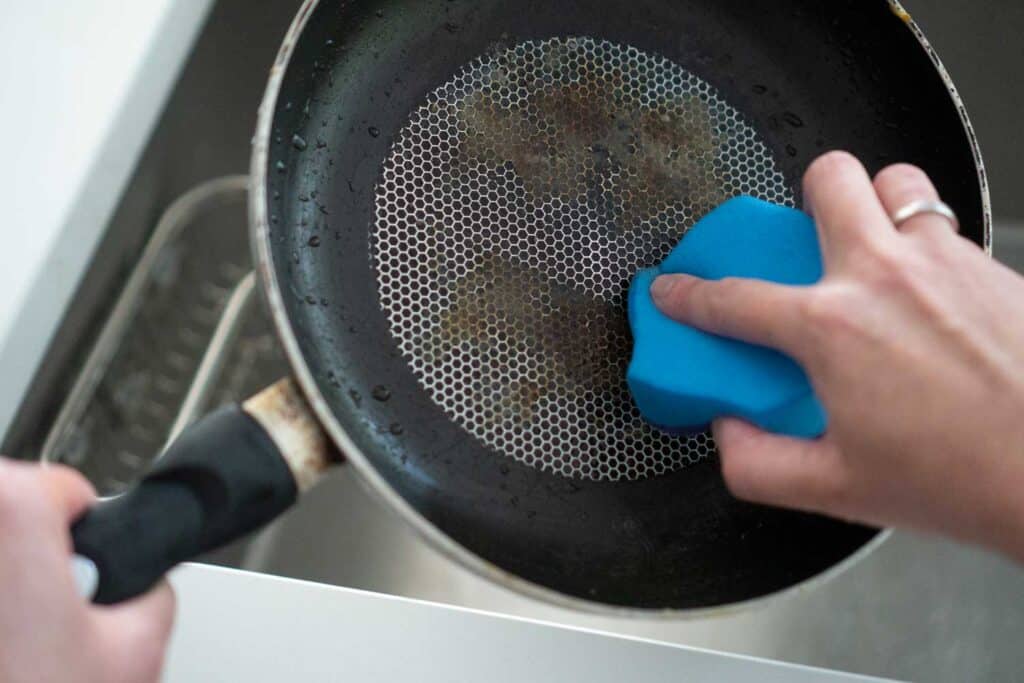 Again, I super recommend the Advanced Scrub Dots as they make cleaning even stuck-on food a breeze without scratching your non-stick pans!
Clean as you go
Along with cleaning the dishes right after you use them, be sure to take a moment to wipe your counters down through the day. By spot cleaning as you make meals you can avoid having to spend time scrubbing them later on. This tip was solidified for me when we put in new white counters earlier this year-they show EVERYTHING and proved to me just how much counters need to be wiped. (Even if you don't have white counters and can't see the mess, it is still there!)
Simply grab your Advanced Scrub Dots and use the sponge side to wipe down your work areas through the day. Then easily rinse it clean and stand it on its side so it can dry super fast and be ready for the next mess!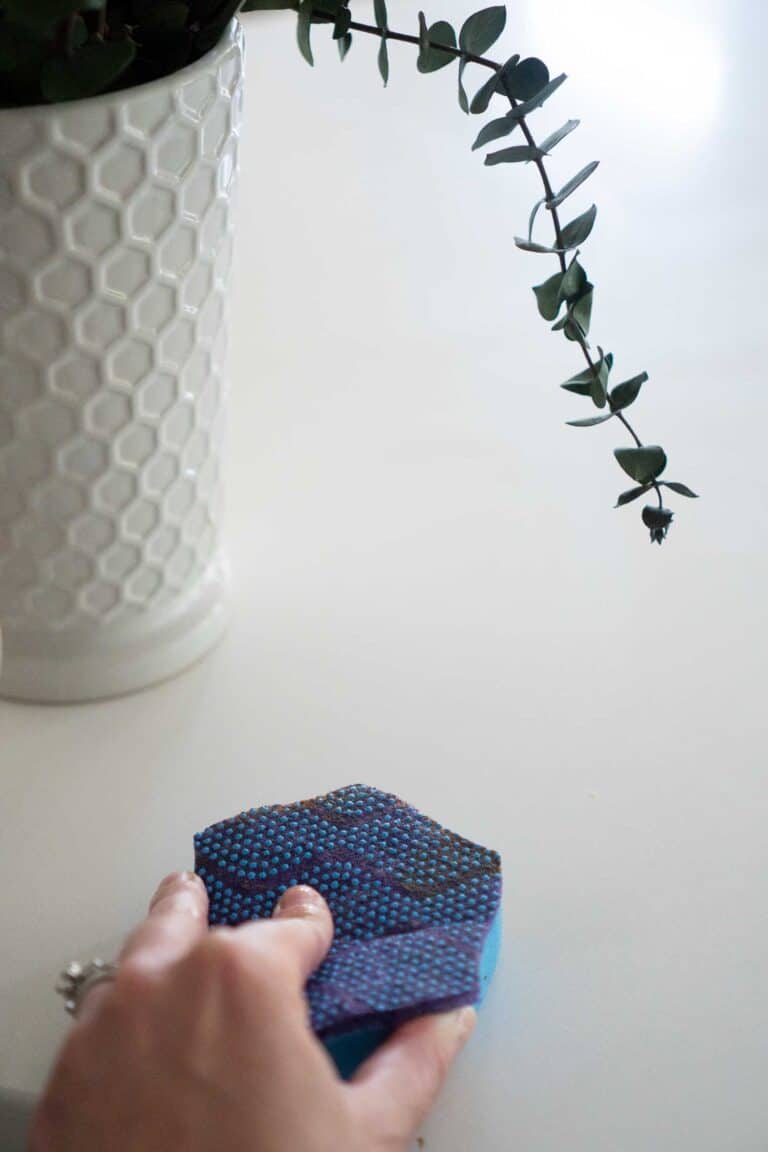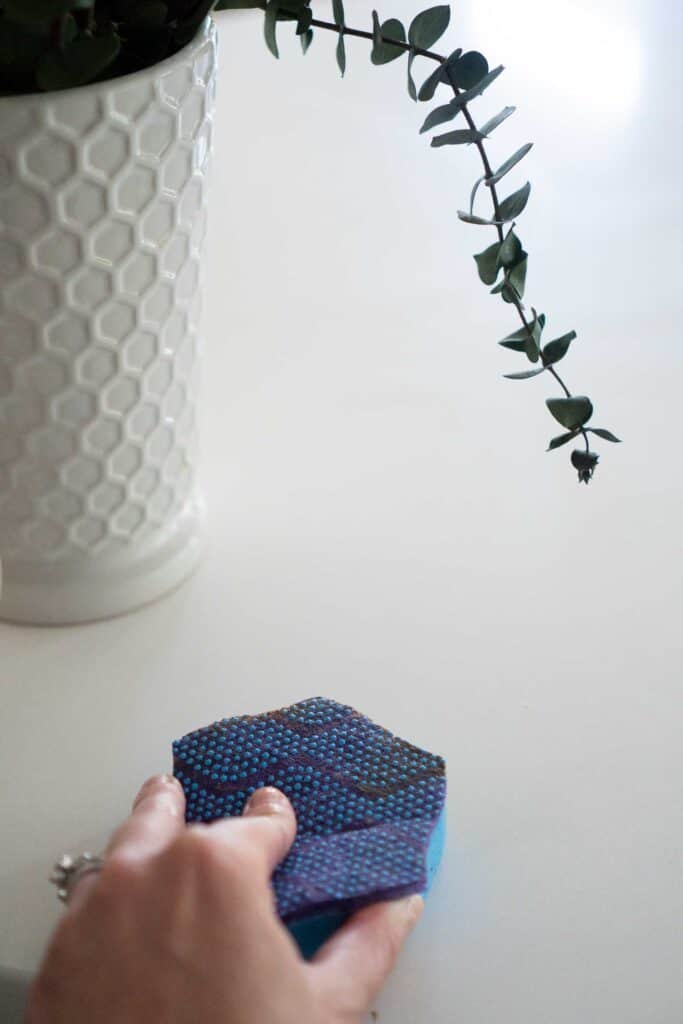 Keep counters clear
The kitchen is the heart of the home so it seems to naturally become a drop-box of sorts for the home and counters can easily get cluttered. Keep your counters as clear as possible by removing small appliances or other kitchen tools you don't use often and storing them in cabinets or the pantry.
Creating a landing zone for mail and important papers is very helpful as well. We use an antique mail holder that belonged to my great-grandmother to corral all of our mail, bills, school papers, or anything else that needs attention. It keeps everything in a neat and tidy space and lets me sort through it easily when I get a few moments during the day.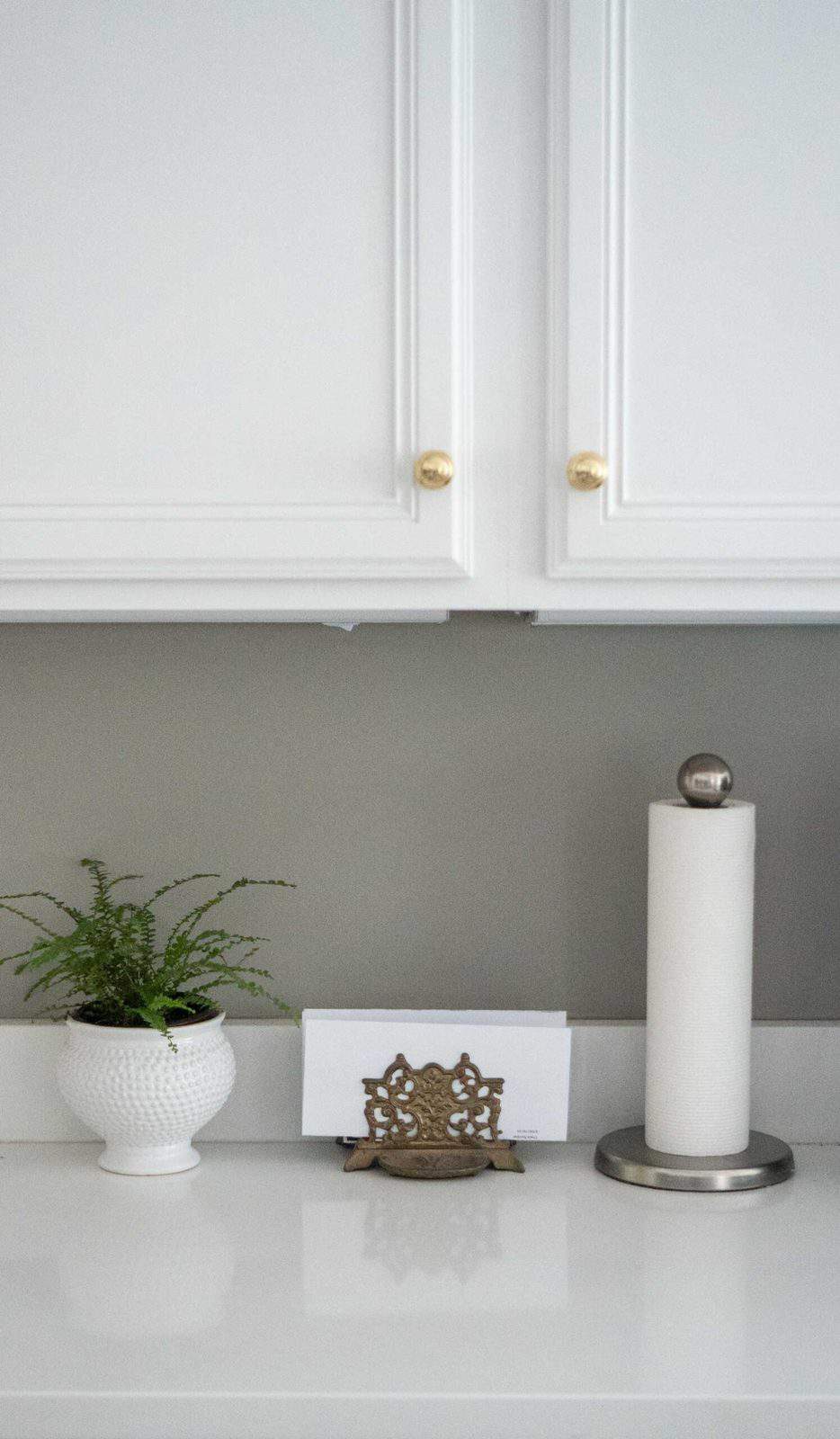 Keep a cleaning schedule
The last tip to keeping your kitchen clean without a huge effort is to create a cleaning schedule for yourself. If you have a larger family like we do, you may need to sweep the kitchen daily. For a smaller household it may only need to be done once a week.
Establish habits for sweeping, cleaning out the microwave (I do mine on the weekends), wiping down appliances, and other tasks that need to be done. By doing them regularly they don't have a chance to build up and it makes the task much, much faster and easier.
I've found the best way for me to do this is to tie the task to another thing I regularly do, like unloading the dishwasher while my coffee brews. Sweeping or having one of my boys sweep as we clean up the dinner dishes is another example. Tying tasks together helps it become a habit much faster!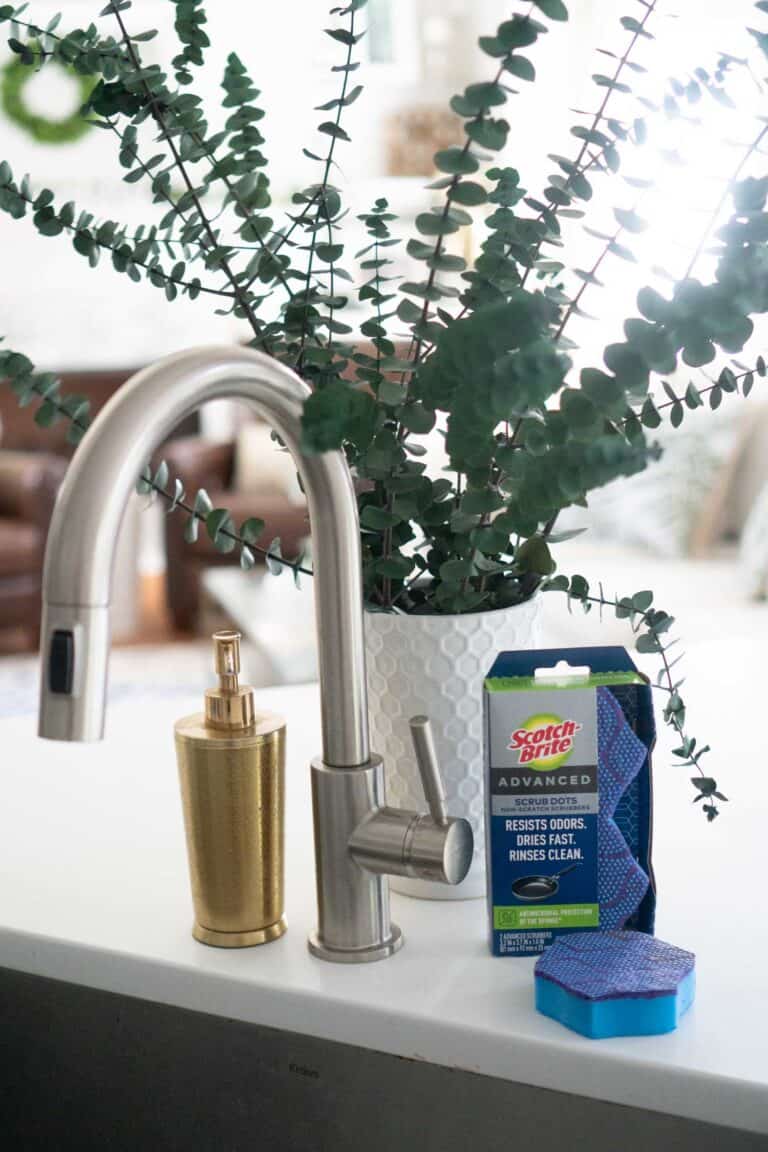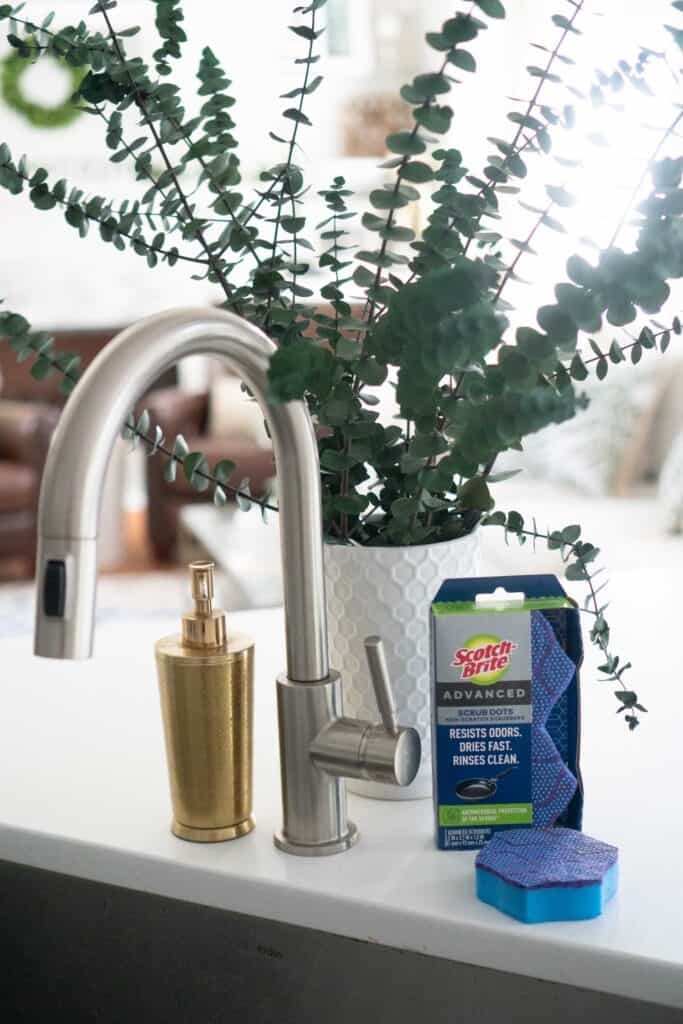 I hope these tips are helpful for you, especially with the holidays coming up and all that time we'll all be spending creating beautiful meals this year! Don't forget to pick up a package of Scotch-Brite® Advanced Scrub Dots in the cleaning aisle next time you're at Kroger so you can see just how much easier they make kitchen cleaning!