This post has been sponsored by Balloon Time®. All thoughts and opinions are my own.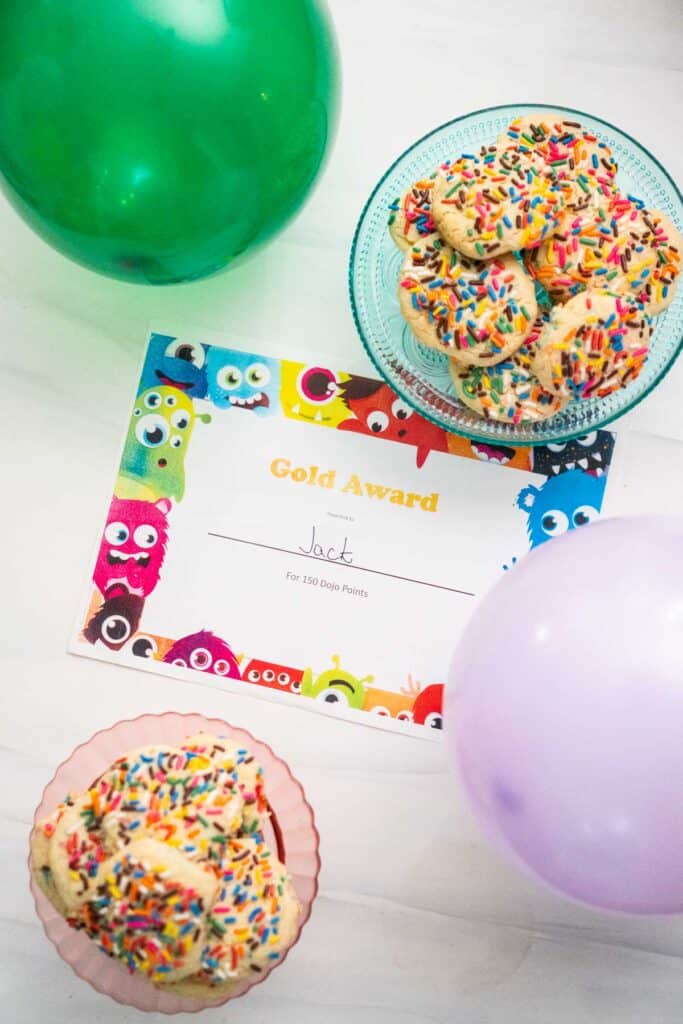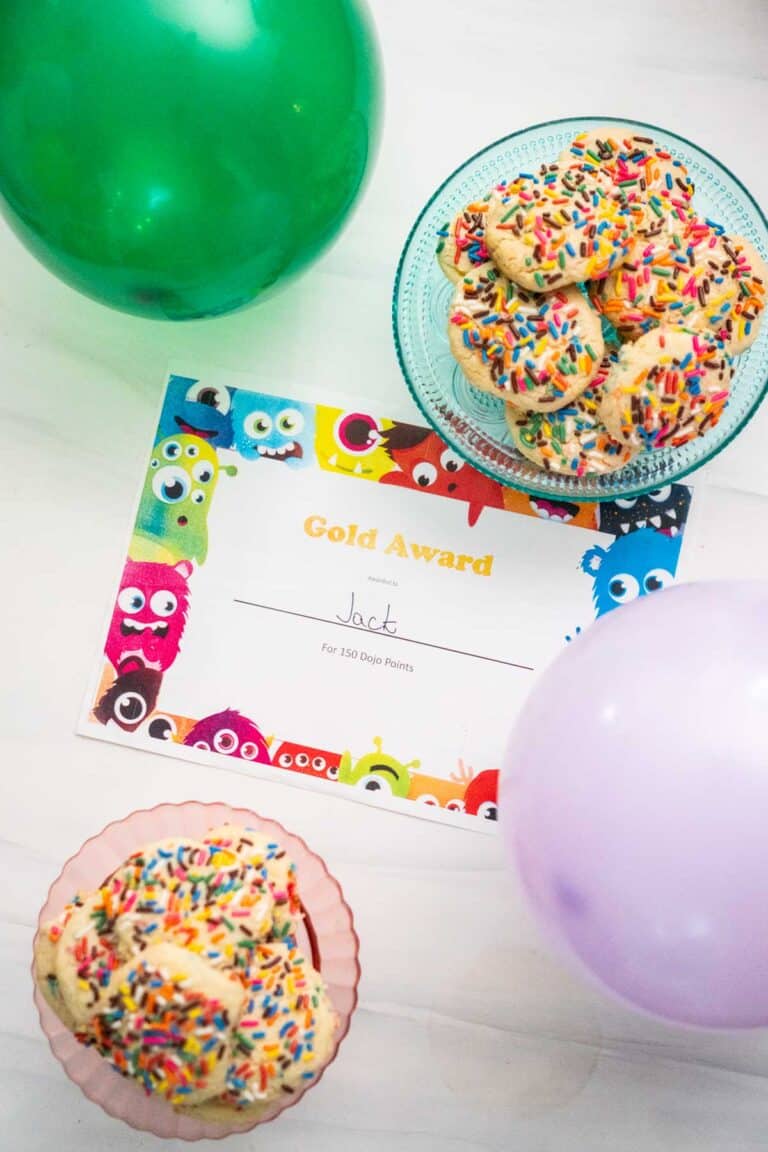 As my 3 boys get older I'm realizing more and more the importance of celebrating not just the big wins, but the everyday achievements as well. Whether it is a good grade, goal at a soccer game, or even remembering to do all their chores without reminding, those little affirmations are so important.
I recently purchased a Balloon Time® Standard Helium Kit so I could inflate balloons at home to surprise the boys whenever I wanted. Even though the boys are getting older, balloons are still a huge treat for them!
Find Balloon Time® at a retailer near you!
When one of them brought home an award for good behavior recently I got to break it out and it was so much fun!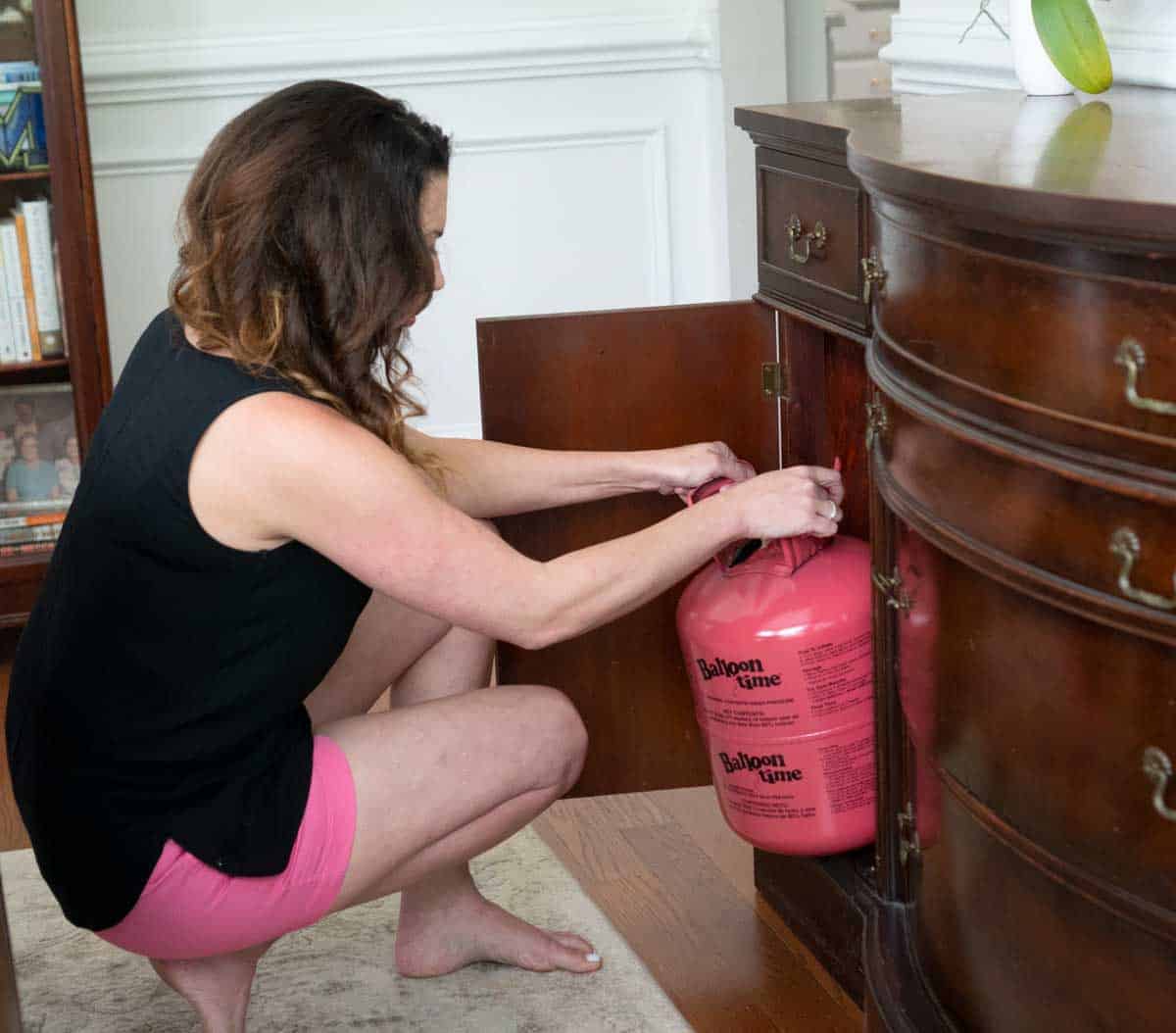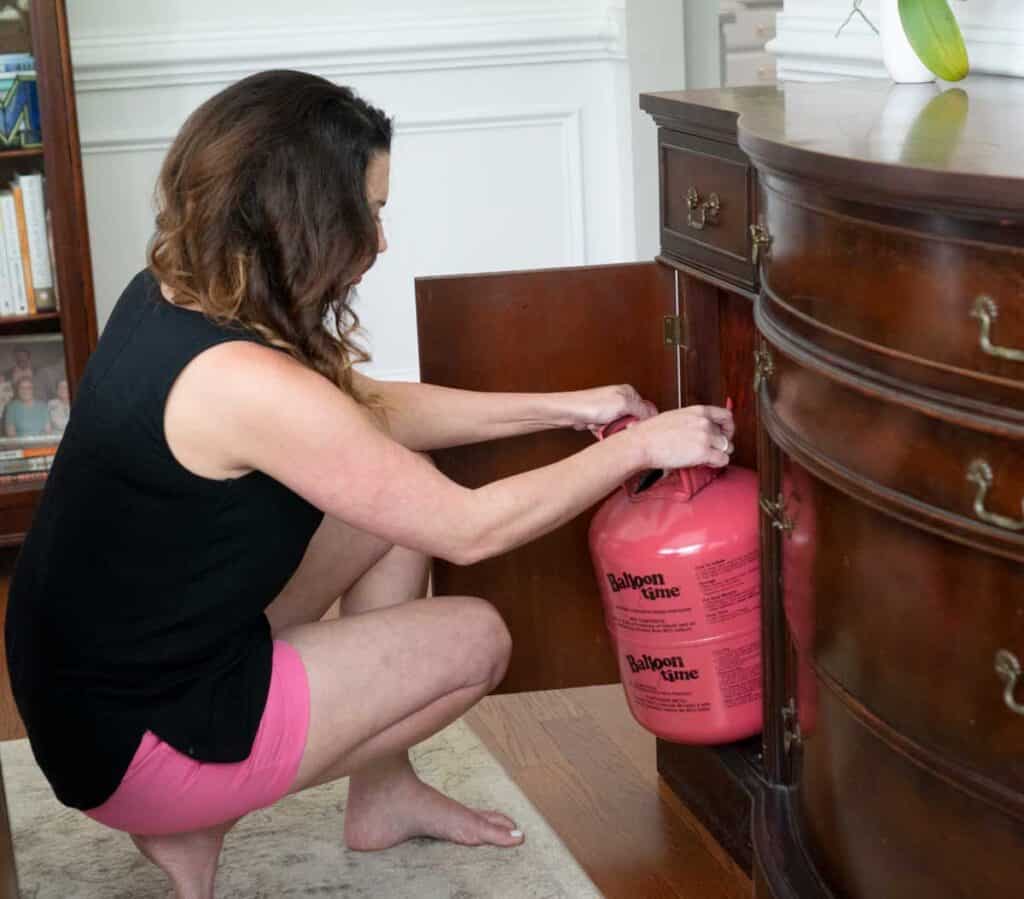 I didn't know until I saw the Balloon Time® kit that you could have a helium tank at home! Balloon Time®, which is manufactured by Worthington Industries, is the first and best-selling helium kit in the world.
The tank is safe and store easily in a cabinet or closet, so my boys had no idea I had purchased it. It is very light too so it is easy to move around. The kit comes with balloons and string to get started as well.
The tank is super easy to use too. Simply loosen the valve at the top, place your balloon on the valve and press down. Easy-peasy! Because I had the tank already on hand I was able to inflate about 10 balloons in less than 10 minutes which helped me make it a surprise!
It took me longer to make a quick batch of cookies to complete the surprise!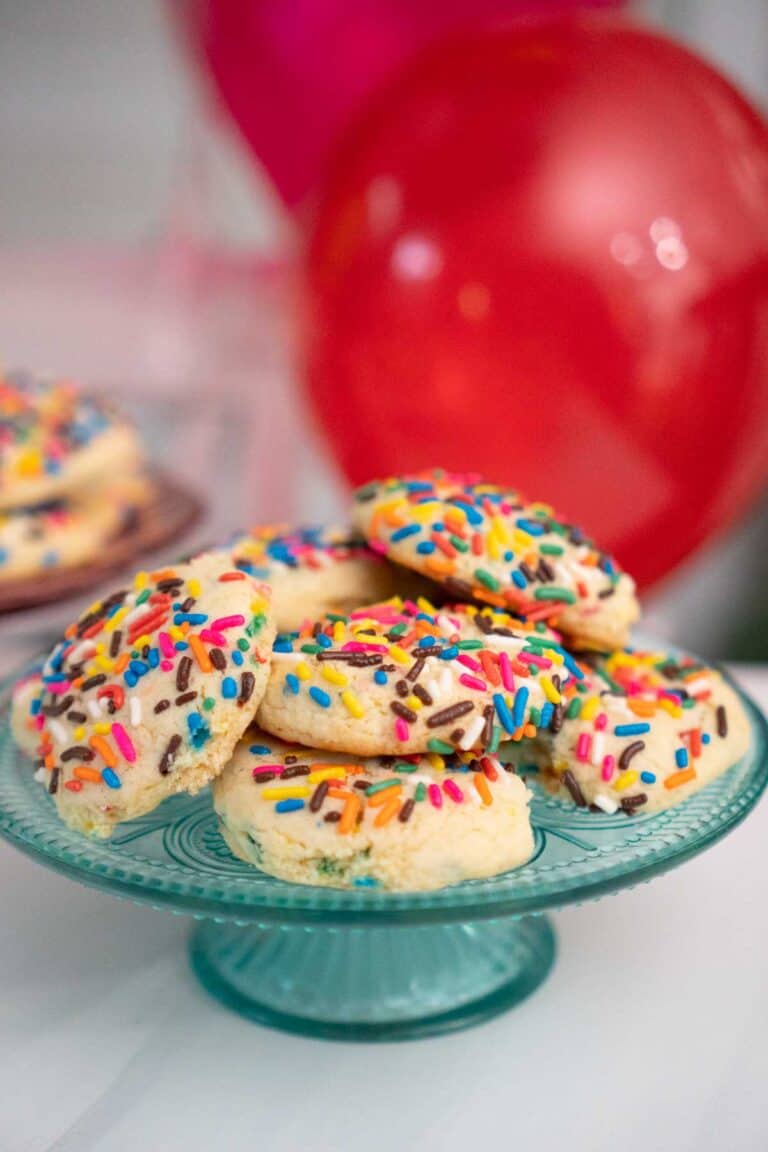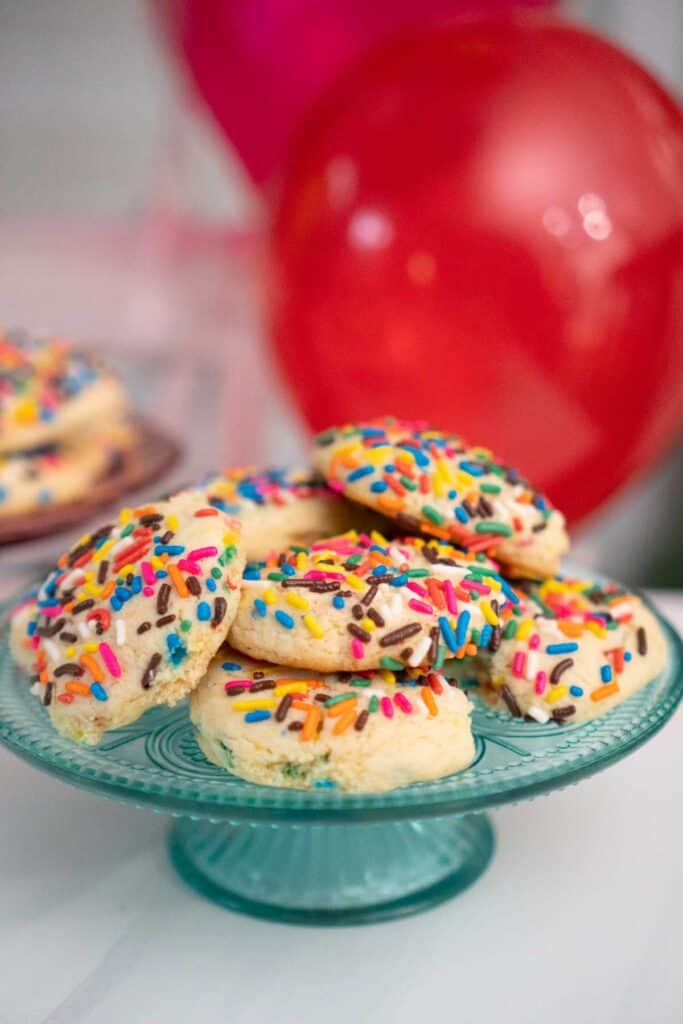 Imagine their surprise when they came in from playing outside to this setup, just 30 minutes after coming home from school and showing me the award!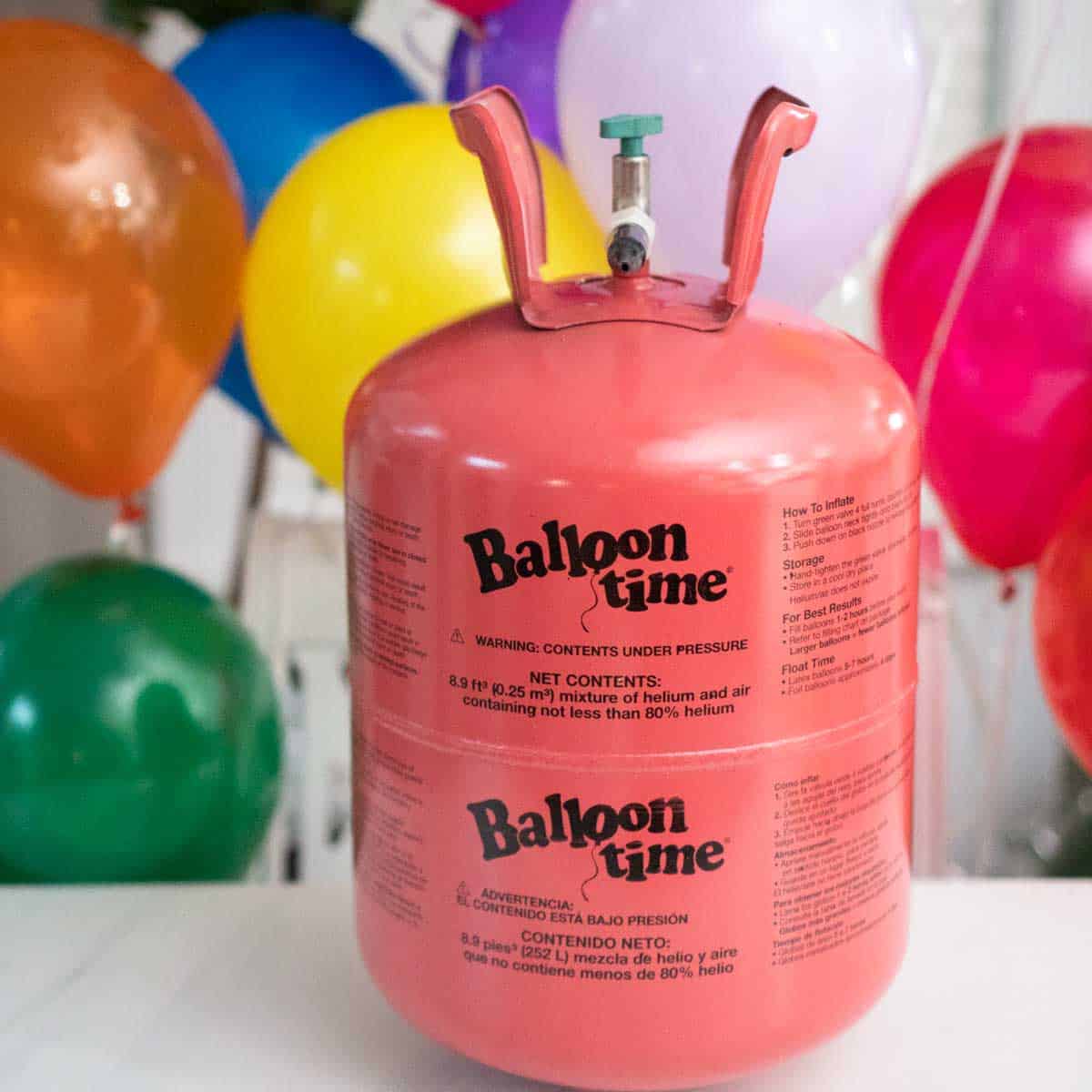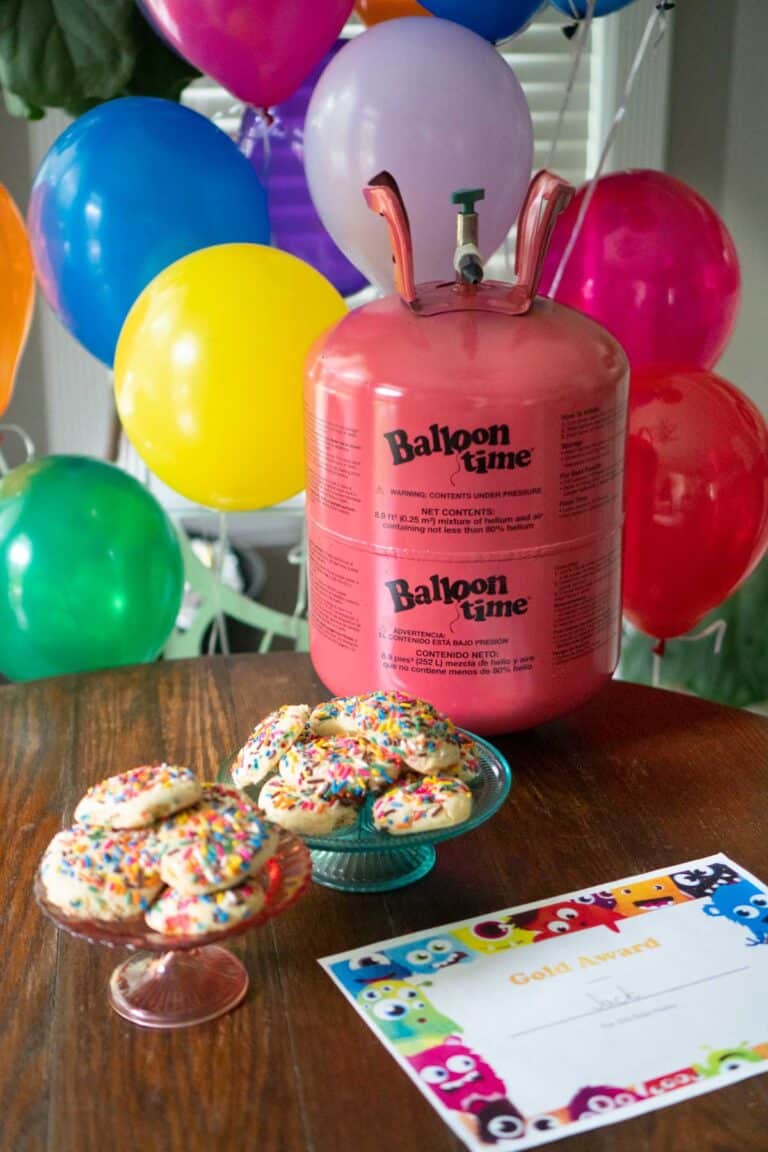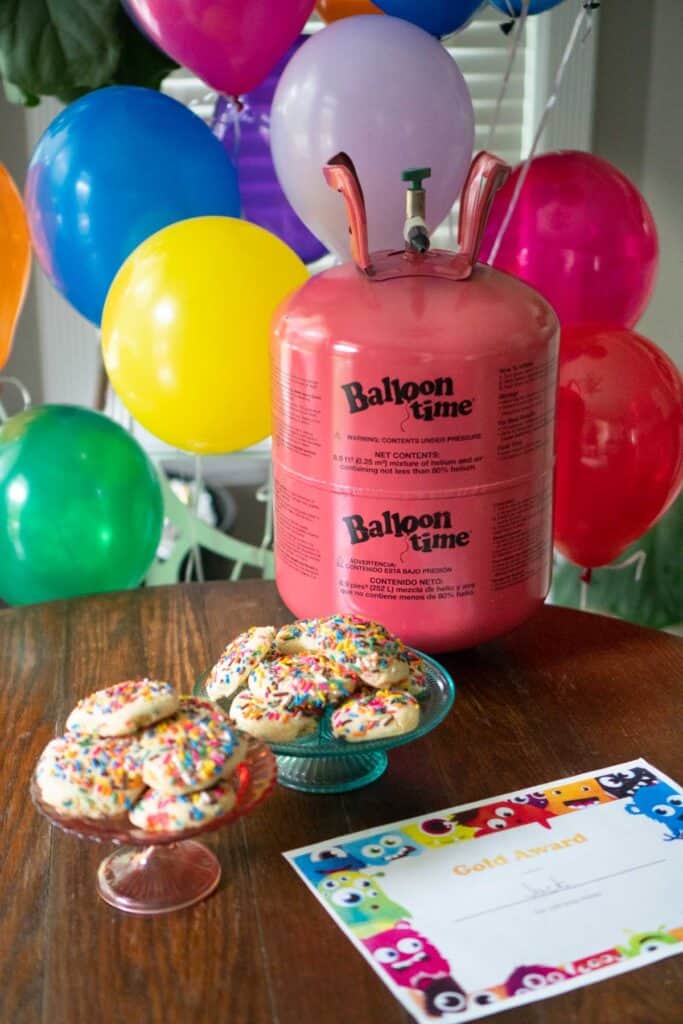 I highly recommend keeping a Balloon Time® portable helium tank on hand so you can celebrate those everyday moments!