Create a fun and unexpected summer craft with this easy DIY Clothespin Wreath tutorial perfect for brighting your decor!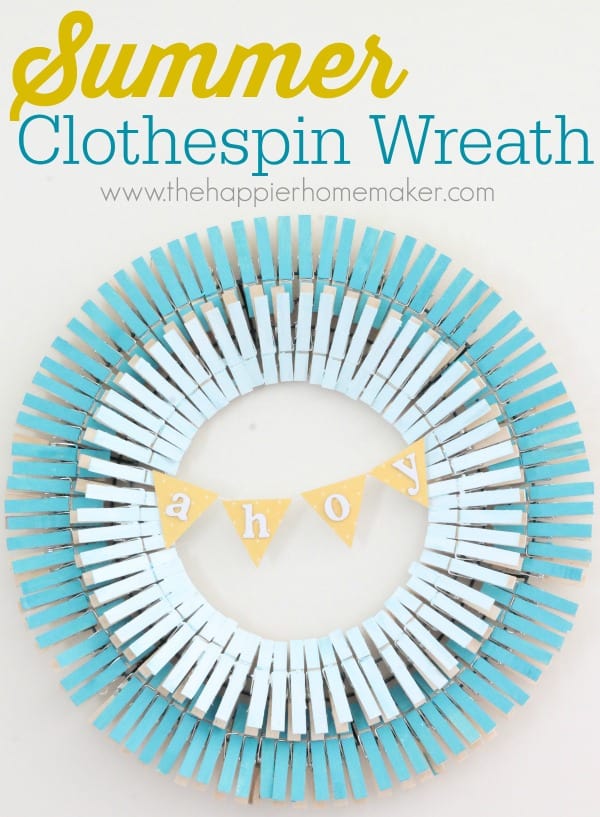 Last week I shared a DIY ombre sign made from wood shims and I have to tell you that I was so in love with that Glidden paint in Marine Blue that I had to "play" with it again when I made this fun and easy clothespin wreath!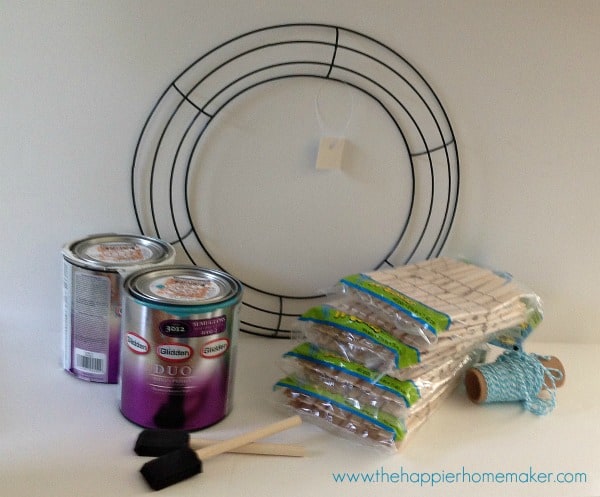 Supplies:
Glidden paint in White on White and Marine Blue
foam brushes
10″ wire wreath form
approximately 160 clothespins
bakers twine
scrapbook paper scraps
chipboard letters
hot glue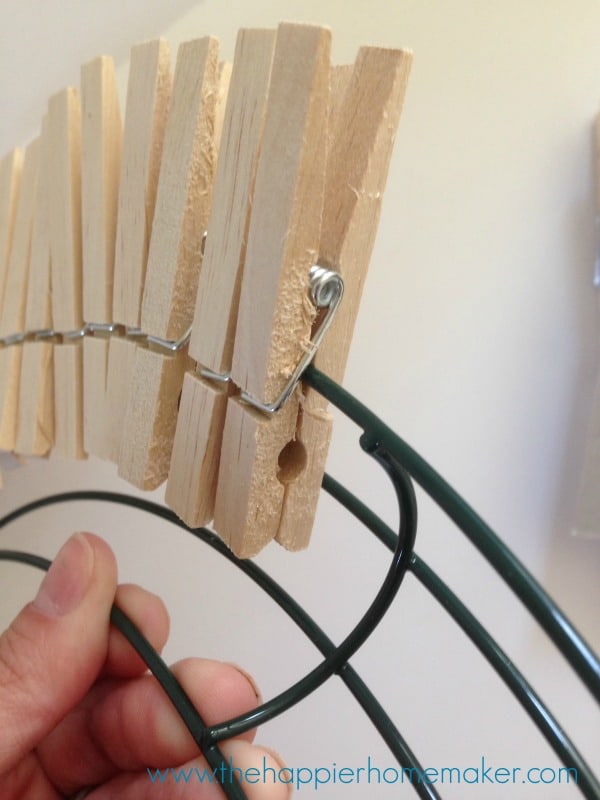 Hold your wreath form backwards so the curve is towards the BACK of the wreath and begin clipping clothespins to the outer metal ring. Be sure to clip the wire all the way into the clothespin-this helps keeps them in place.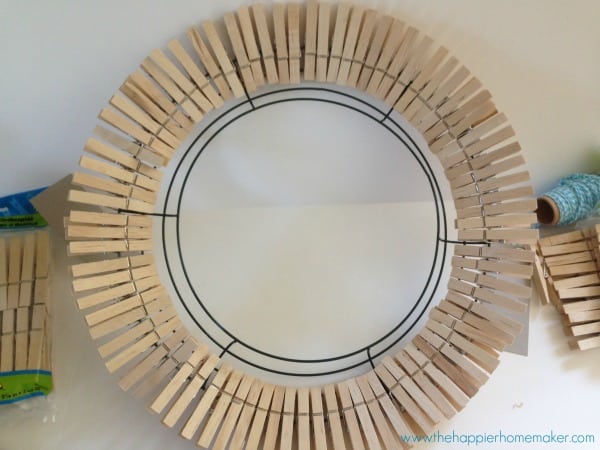 Continue clipping the clothespins until the entire ring is finished-this was a lot faster than you may think-less than 10 minutes total.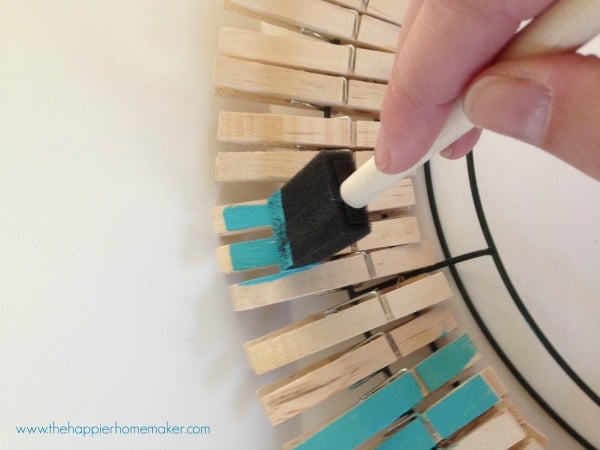 Using a foam brush paint the front surface of the clothespins with Glidden paint in Marine Blue.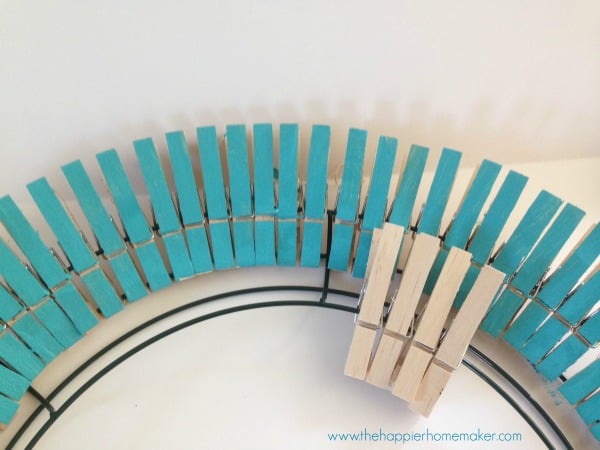 Once the paint is dry clip a second ring of clothespins on the innermost metal ring overlapping the blue pins.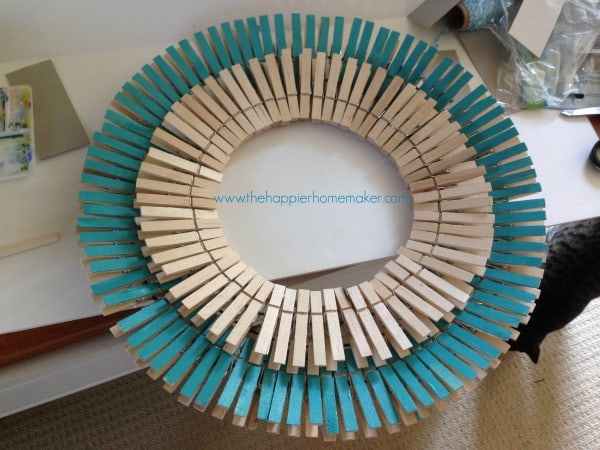 Continue until the second ring is full. Paint the inner circle of clothespins with Glidden paint White on White with a dab of Marine Blue mixed in, just enough to give it a slight blue tint.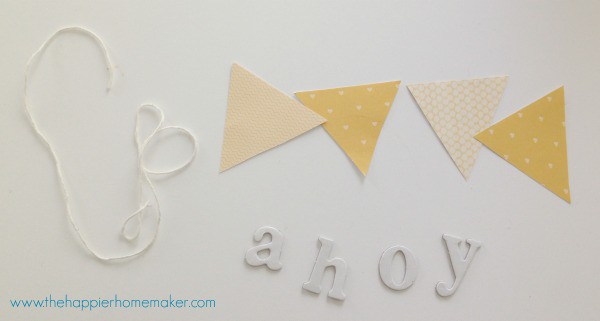 Cut about 12″ of twine and use hot glue to attach scrapbook paper pennants and chipboard letters to create your banner. Tie to the back of the clothespins to attach.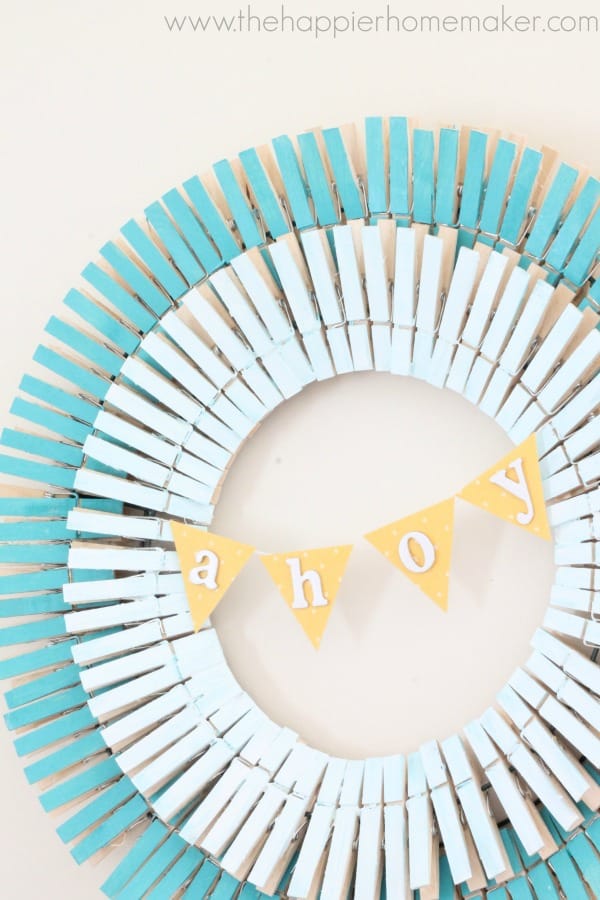 I love this little wreath and think it's a fun summer project-and so easy you could do it with kids!