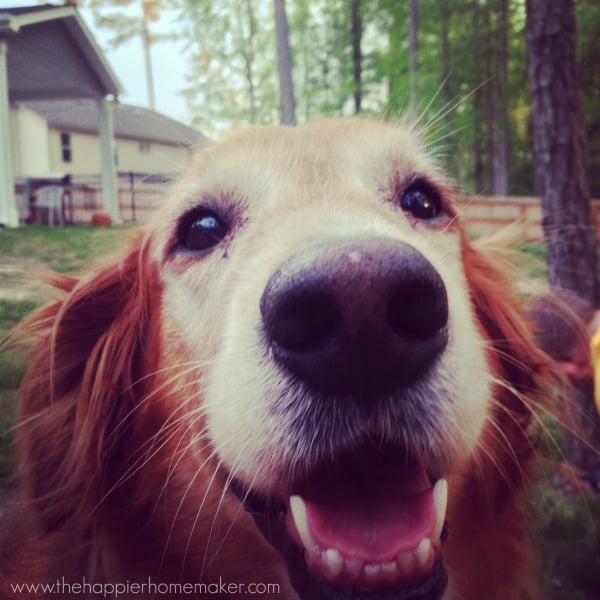 I've done you all an injustice…you see, there's a very important member of the family who you haven't met, he's definitely not getting his fair "shake" (sorry for the bad pun!) His name is Bear but you can also call him
The Best Dog Ever.
Bear is a purebred golden retriever that was given to us in 2008 by another military family that couldn't take him with them to their next duty station.  He was about six months old when we received him-and my middle son was only about a week old at the time.  I almost didn't take him because our baby was so young and I was exhausted but 5 years later I'm so thankful I did!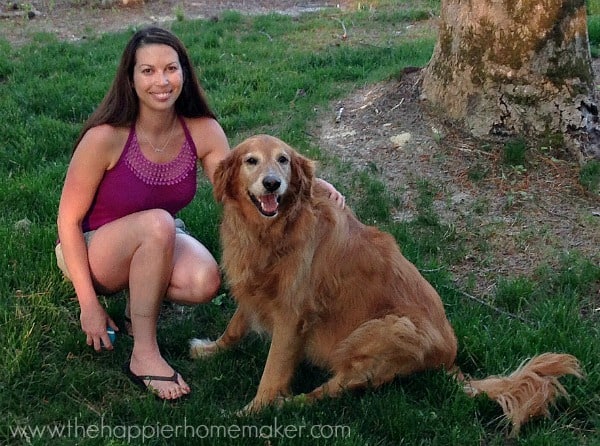 Bear puts up with our three boys like a champ, he's endured babies tugging on his tail, my two year old trying to ride him like a horse, and countless other annoyances! He's really had it "ruff!" (I can't help it, the bad puns keep coming!) He's always with us and
loves
to ride in my truck as well-he's just such a sweetheart! Plus, he's a huge help at cleaning up all that food the boys drop at the dining table!!
When we moved to the DC area in May I was nervous because we have such a teeny tiny yard in our new townhouse and the vet had told us Bear needed plenty of exercise due to all that "cleaning" he's been doing under the dining room table…he's getting a little "husky" (promise that's the last bad dog pun!) Luckily we have a dog park nearby and we've been making time to take Bear to go get some running and fetching in each day.  And now that he's getting lots of rides in the truck and slimming down a little bit I decided to make him his own special dessert-homemade Bacon Strip Treats! He loves them and they're so easy to make!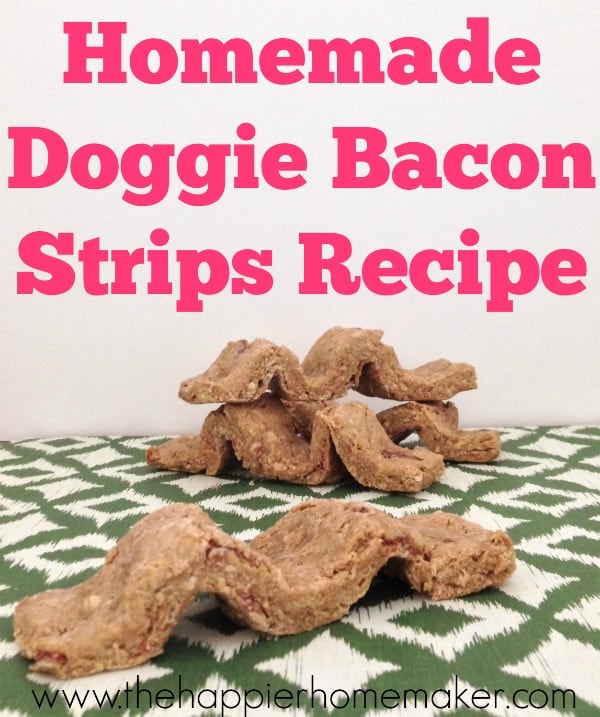 Ingredients:
3 pieces of bacon, cooked and finely chopped
1/2 cup peanut butter
1/3 cup beef broth
1/2 cup quick oats
1 egg
1 cup whole wheat flour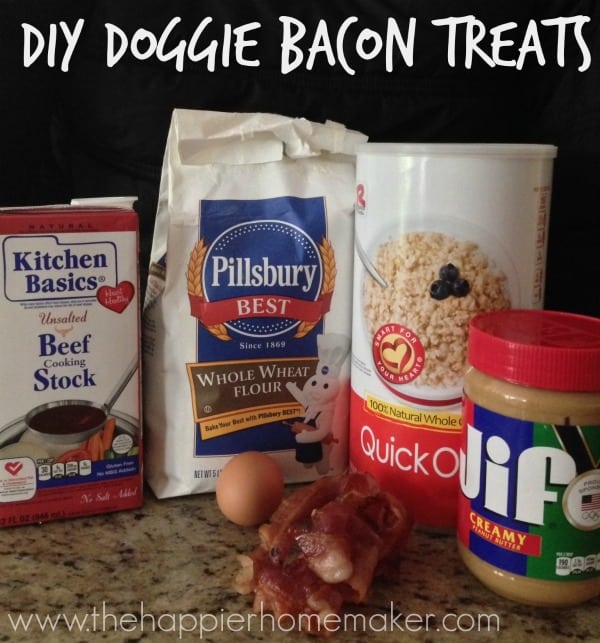 Instructions:
Preheat oven to 315 degrees.
 In a medium sized bowl combine all ingredients, using your hand to mix.
Roll dough to ¼" thick rectangle and use a knife cut dough into 1" wide strips. I made mine about 6″ long because Bear is so big but if you have a smaller dog you can cut them smaller of course!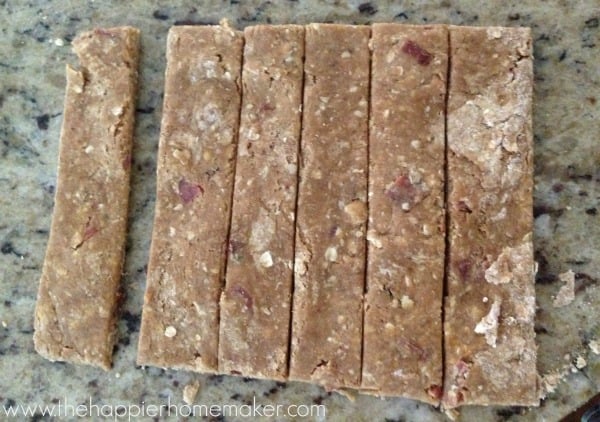 Line a cookie sheet with with aluminum foil.
Place the strips on the cookie sheet, using your fingers to ripple the dough so it looks like a piece of bacon.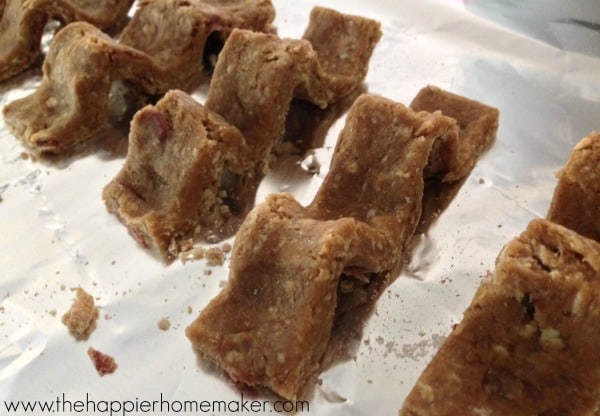 Bake for 20 minutes, allowing them to cool completely before serving. I keep mine in the fridge and use within a week or two for the best taste.
If you're not up for homemade, the next best thing is to order from Chewy.com, you can read my entire Chewy.com review here.