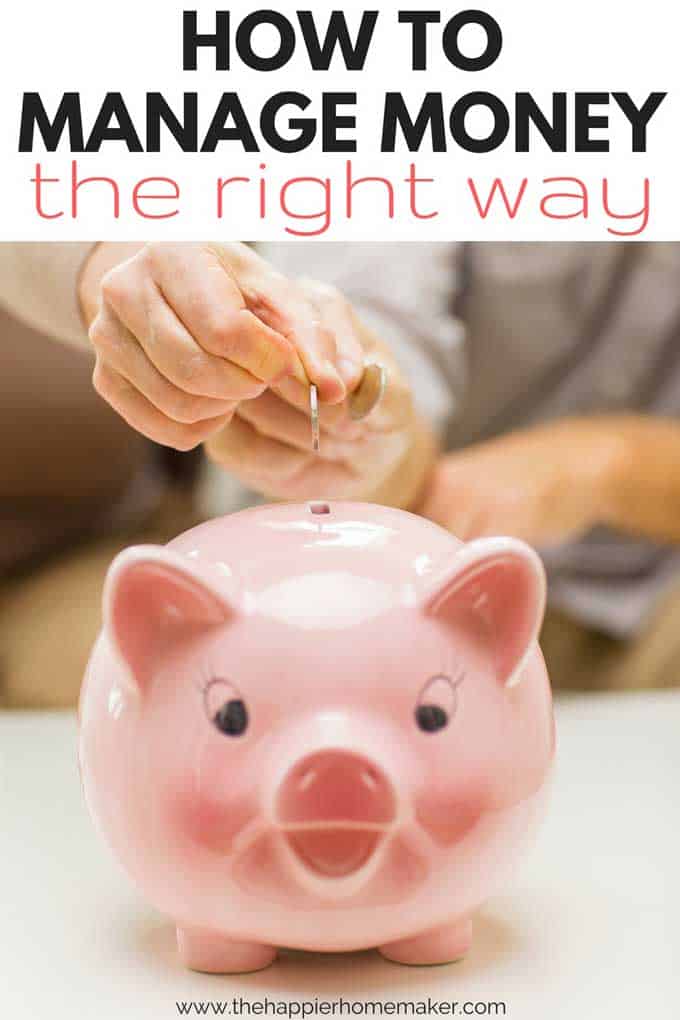 Thank you to Ramsey Solutions for sponsoring this post-as always all thoughts and opinions are my own!
I love sharing on this blog-95 percent of the time it's recipes, household tips, and DIY projects but for me personally I feel called to share every now and then about personal finance as well. I know that may seem odd to some but my family's life has been so drastically affected by our shift in the way we handle our money, I feel it would be wrong to not share that with my readers. So today I want to talk about how to manage money the right way-be sure to read all the way to the bottom for a great deal!
If you've been around the blog for a while you may have followed along with our story, especially when it comes to our finances. We are military stationed in England right now, and just before we moved here last year we completed our multi-year journey to become completely debt-free. We did this following the Dave Ramsey Baby Steps shown below-they really work!! Living debt free has been amazing, we were able to buy a little car with cash when we moved to the UK, have paid cash for all of our trips around Europe while we've been here and save aggressively for buying a home when we move back to the US! It's life changing to have NO PAYMENTS other than our basic living expenses each month.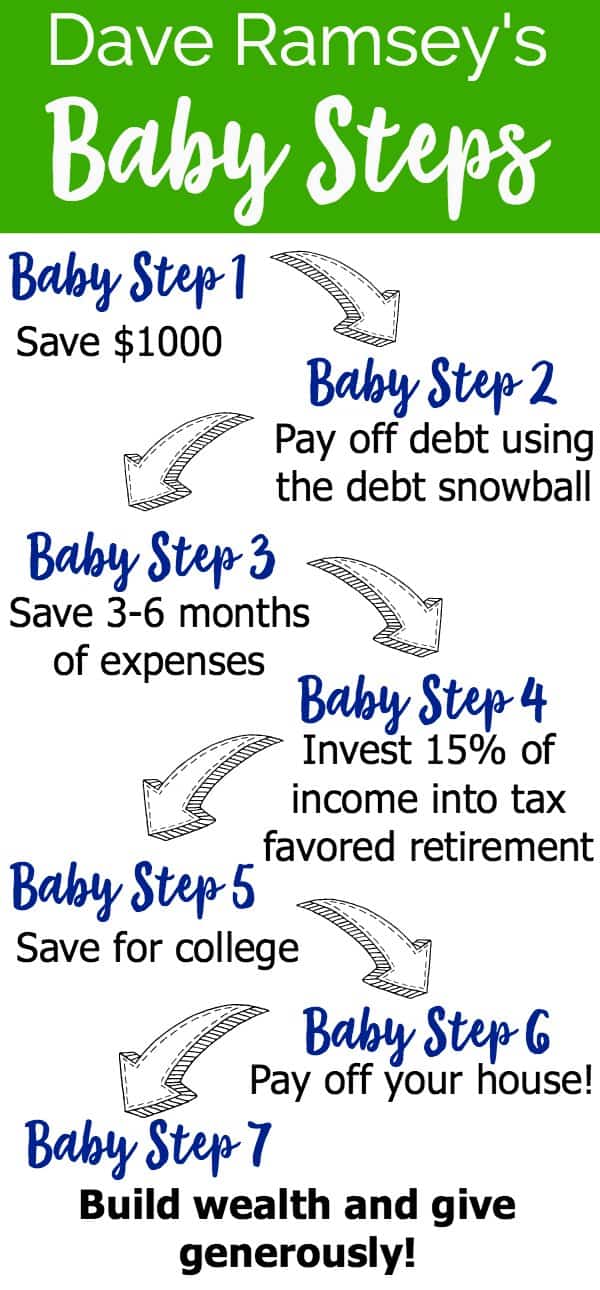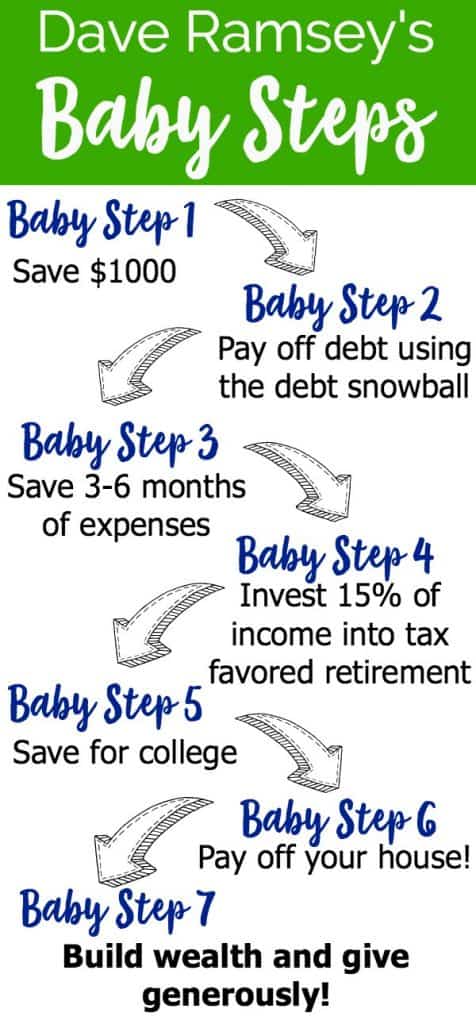 Being the Dave Ramsey junkie I am, we use his free budgeting tool EveryDollar to do our month zero-based budget. I also used one of his recommended real estate ELP (Endorsed Local Provider) last month when I flew back to the US and house hunted in Georgia where we are moving. We're currently under contract for what we can only hope will be our "forever home" as my husband approaches retirement from the military. The one thing I hadn't been able to do was take Dave's Financial Peace University course-a 9 week class usually taught in a church or community setting.
Living on a UK military base, we just haven't been able to take the class….until now. I recently had the opportunity to try out the ONLINE version of the class and I hopped on the chance!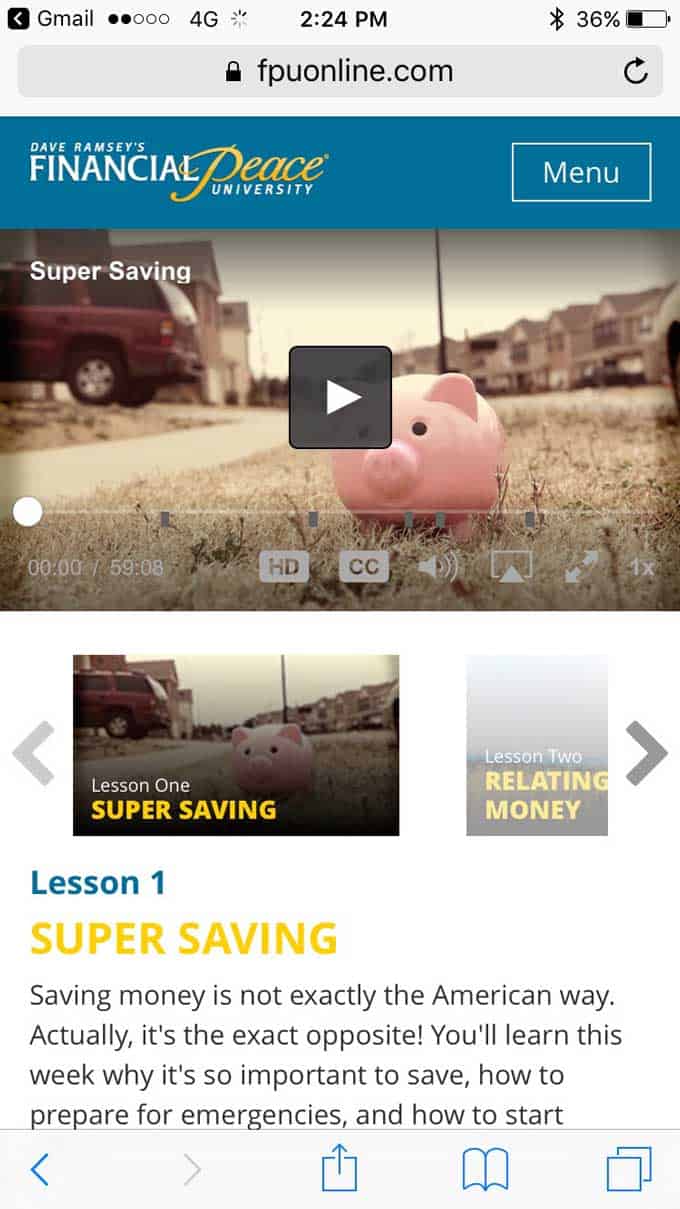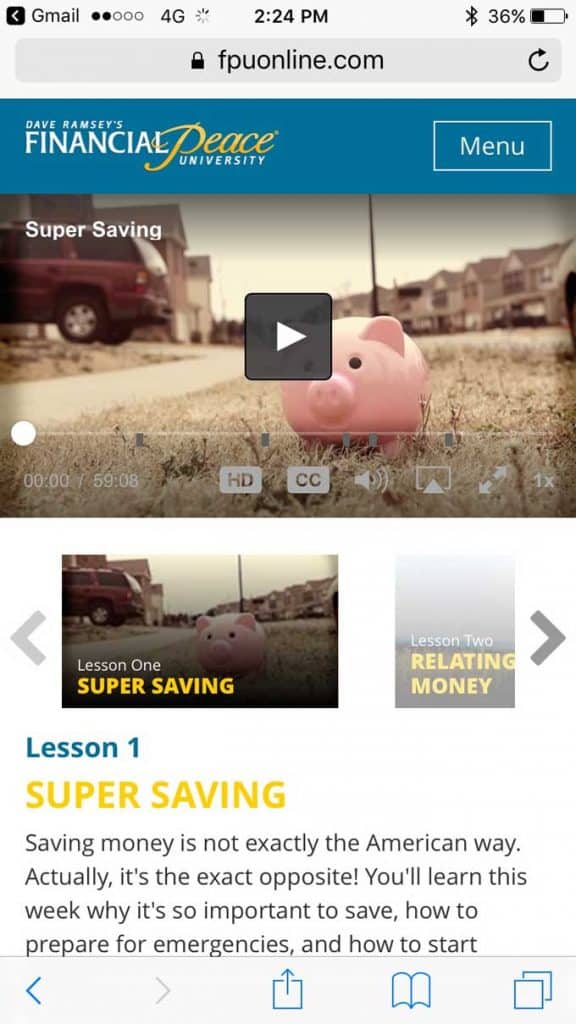 Signing up for the class was very easy and the platform for viewing the classes was straightforward. I was able to view the lessons on my phone or laptop, which I loved. My husband and I could watch together or apart if our schedules or travel plans required it. The course materials were linked below the video lessons and there was a discussion tab for interaction. In addition to the 9 video classes given by Dave Ramsey himself (who is so funny and makes finances actually entertaining!) there was a video tutorial library with an additional 15 video tutorials, the lessons in audio format, worksheets and forms, and a library of helpful articles.
In the past I had wondered if I really needed to take the Financial Peace University, after all-we were debt free right? The answer was Yes!!
Not only was there WAY more to the lessons than just getting out of debt and the baby steps, I got some HUGE wakeup calls when it came to the insurance, investing, and real estate lessons. I'm talking immediately log online and change your coverages before you end up messing up your entire financial life type wakeup calls! I think the course is valuable for anyone no matter where you are on your journey to financial health.
Another thing I really loved was being able to take the course at my own pace. Taking the course in person would be a weekly commitment over 9 weeks, doing the class online I was able to binge watch it in just 3 weeks but I love that you could go slower too if life was especially hectic (hello-kids home for the summer!)
As a very special offer the folks over at Dave Ramsey are giving a limited time price of $99 for Financial Peace University Online-to get the special price click here to register for the course and then use the code FPUSummerOffer to receive the discounted price (normally $129.) I highly encourage you to take advantage of this offer-it's so worth it!!
Have you been working on your financial situation like we have? Let me know in the comments, I love hearing from you!