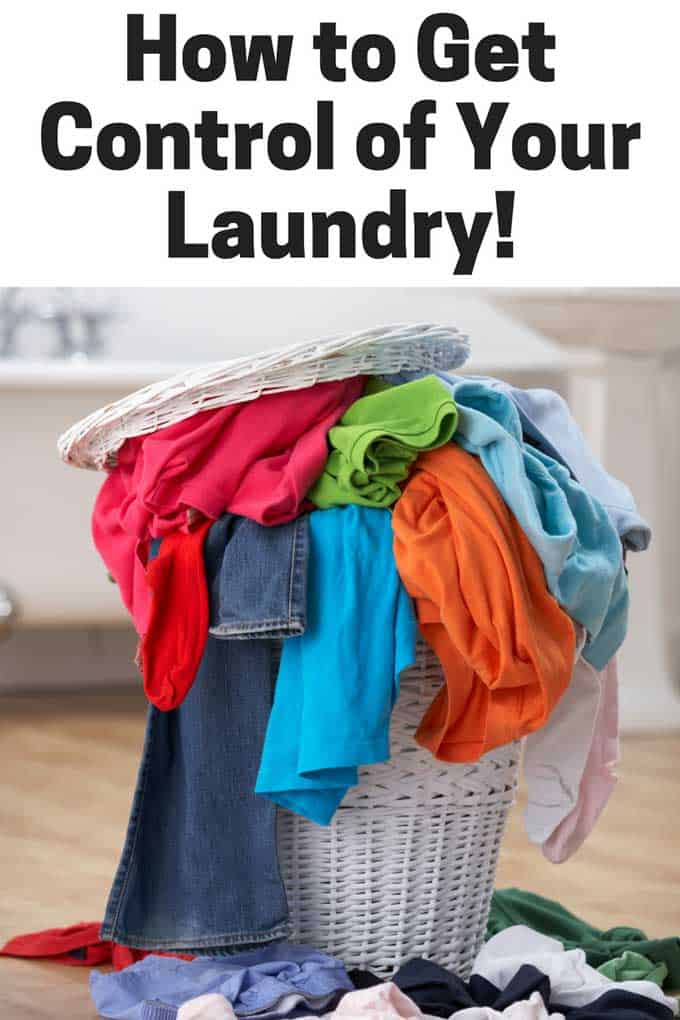 Before I even start this post I want to assure you I'm not going to tell you how often to do laundry. I'm not going to tell you to spend all day in your house once a week to get it all done at once. I'm not going to tell you to start a load first thing in the morning every day. You see, I firmly disagree that there's a one size fits all approach to how often a family should do laundry. What I DO know is there are three things you can do to make your laundry system more efficient that will help you save time and energy when it comes to washing clothes. Because come on, it may be a must to do laundry, but we want to spend as little time as possible doing it right?
Tip #1: Don't Separate Whites and Colors
Unless you have something new that may bleed or you need to run a load with bleach, don't bother sorting whites and color. Wash in cool water and throw it all in there. I know there are die-hards out there that will disagree with me but for your standard wash and wear everyday clothes this approach works and saves sorting time. Toss it all in, save yourself the ten minutes of your life you would have spent sorting.
Tip #2: Wash Loads by Family Member
Each family member or bedroom should have their own hamper. We have one in the master bedroom, and one for each kid. Washing loads by family member saves you time because you're not sorting through clothes when folding trying to figure out who's clothes are who's. This is a huge time saver if you have kids that are similar in size/gender like my three boys. When I wash my hamper I share with my husband it's obviously easy to tell our clothes apart as I'm folding.
Which brings me to the second reason this makes life easier. When you get the clothes out of the dryer don't toss them in the living room to fold-take them to the room they belong in so you can put them away directly after folding. Since you know who's clothes they are this should be easy. Make stacks according to drawers as you fold then immediately put them away. No more stacks of laundry all over the house! You're welcome.
If you want another great tip, check out my post on how and why to change your ceiling fan direction in summer and winter!
Tip #3: Wash Linens and Towels Separately
Tip 3 builds off of tip 2-washing linens and towels separately works in much the same way as washing family members separately in that it makes the folding and PUTTING AWAY (note that emphasis on actually putting the laundry away when you're finished!) much easier and faster. Saving time=good.
Okay, I'm really interested in your thoughts on this-do you approach your laundry this way? Do you totally disagree? Let me know in the comments!
Get Organized!
Sign up for my FREE 7 Day Organizing eCourse-exclusively for my subscribers!