Gnocchi is a delicious option for any special occasion or weeknight dinner and choosing what to serve with gnocchi is easy with our list below! Not only is gnocchi rich and tasty, but it's also incredibly versatile and easy to make. Gnocchi makes a great foundation for any meal because you can add different flavors and spices to mix it up.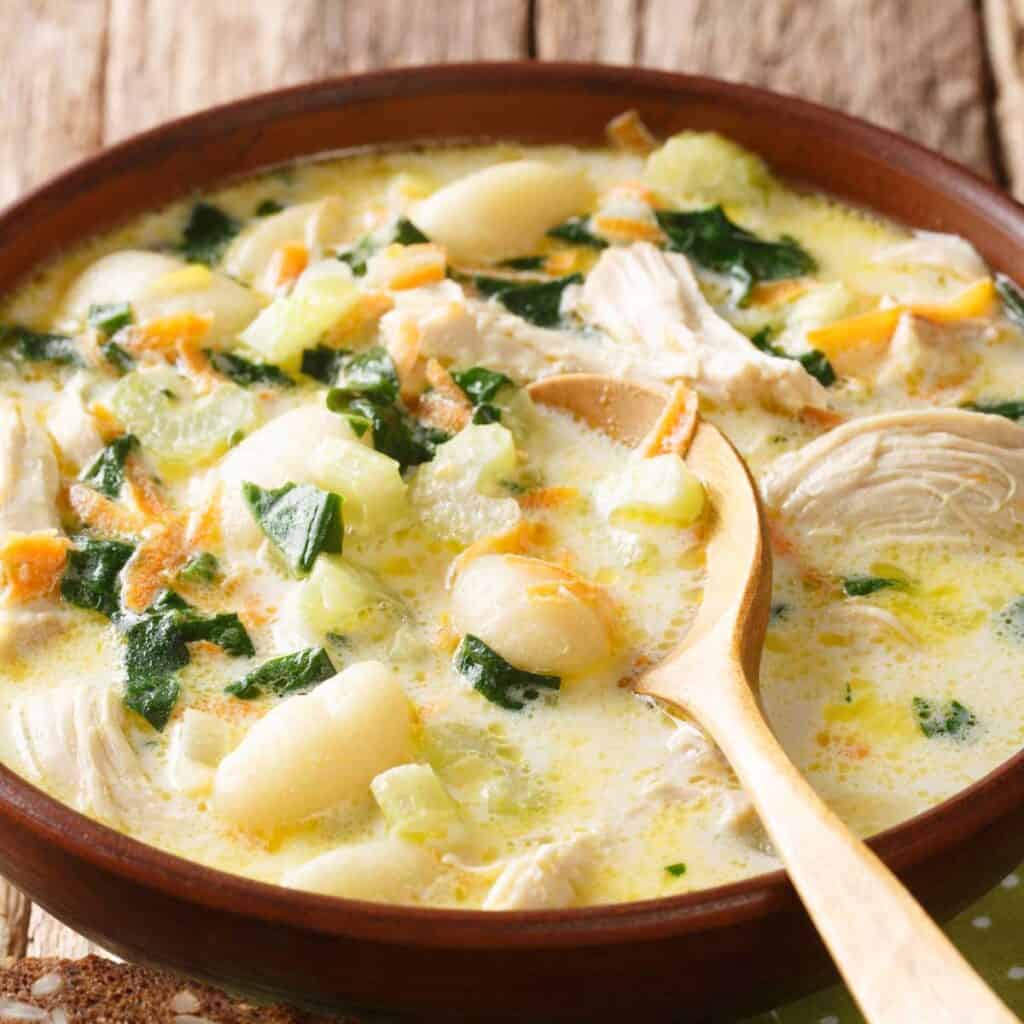 Today I'm sharing some of the best accompaniments to complete your perfect gnocchi dish. From flavorful sauces to cheese and veggies, read on to find out the best sides to go with your store-bought gnocchi or homemade gnocchi!
What to Serve With Gnocchi
Gnocchi is a blank slate that can be flavored in so many different ways! Whether you add it to a sauce, toss it in some olive oil and sprinkle on some parmesan cheese, or just serve it alongside a side dish, it's so easy to make a delicious meal!
Talk about an easy recipe, tomato sauce, and gnocchi are a perfect combination for a simple dish. This is a classic side dish to serve with gnocchi. It adds a bright and flavorful touch to the soft texture of the gnocchi. You can also add roasted veggies for even more nutrition and flavor and serve with a side of crusty bread.
2. Spinach and Ricotta
The combination of creamy ricotta and fresh spinach adds a burst of flavor and color to the plate. This creamy, delicious gnocchi dish is indulgent and satisfying!
3. Mushrooms sautéed in garlic butter
Sautéed mushrooms add a nice savory flavor to gnocchi. The garlic butter sauce helps amplify the flavor and adds a delicious aroma to the dish.
4. Pesto
Store-bought or homemade pesto with fresh basil is a great sauce to toss the gnocchi in! It's a light but delicious flavor that compliments gnocchi perfectly! Pesto gnocchi is one of the easiest combinations you can make with less than a handful of ingredients. It's the perfect way to whip up an easy meal on a busy weeknight. 
5. Grilled Asparagus
Grilling or even sauteed asparagus enhances its earthy sweet flavor. The contrast of tender gnocchi and crunchy asparagus is a match made in heaven and makes the perfect side dish
6. Grilled Zucchini
Grilling zucchini adds a unique smoky flavor that pairs well with any main course. Top gnocchi with a variety of different sauces and pair with this healthy side dish.
7. Caprese Salad
The classic combination of juicy tomatoes, mozzarella, and basil is a refreshing simple salad to serve with gnocchi. This easy side dish can also be mixed with gnocchi for a caprese gnocchi salad!
8. Roasted Tomatoes
Roasting tomatoes enhances their sweetness and adds depth of flavor. Mix these with a white, creamy sauce made from heavy cream and gnocchi and you have a deeply flavorful dish! Serve this with cheesy garlic bread.
9. Sautéed Garlic Green Beans
Sautéing fresh green beans creates a flavorful, crunchy side dish to serve with an easy gnocchi recipe.
Roasting red peppers brings out their sweet and smoky flavor. Add these to an Alfredo sauce with gnocchi for the perfect meal that's pure comfort food!
Roasting cauliflower helps to bring out its nutty flavors. Gnocchi with creamy mushroom sauce paired with roasted cauliflower makes a complete and hearty meal!
12. Lemon and Parmesan Broccoli
This quick recipe adds zesty lemon and parmesan to the broccoli, enhances its flavor, and adds a nice cheesy texture to the dish.
13. Brussels Sprouts
Roasting Brussels sprouts is a great way to create a crispy texture and nutty flavor that is a perfect complement to soft gnocchi.
14. Caramelized Onion
Sweet, caramelized onions add a unique flavor to the gnocchi dinner. Eat them as a side dish or topping on any pillowy gnocchi dish.
15. Lemon Arugula Salad
A zing of lemon and fresh arugula is the perfect pairing to a gnocchi dish. It's light and refreshing in contrast to the heavy, pasta-like small dumplings known as gnocchi.