Decorate your walls with this beautiful DIY Wooden World Map for a fraction of store bought price.
Last week while perusing the web I came across an amazing Wooden World Map on Vivaterra (no longer available). I thought that it would be a gorgeous addition to my son Jack's room-he is very much a little geography nut. The price tag however-a whopping $475-was not going to work. I knew I could make my own knock-off.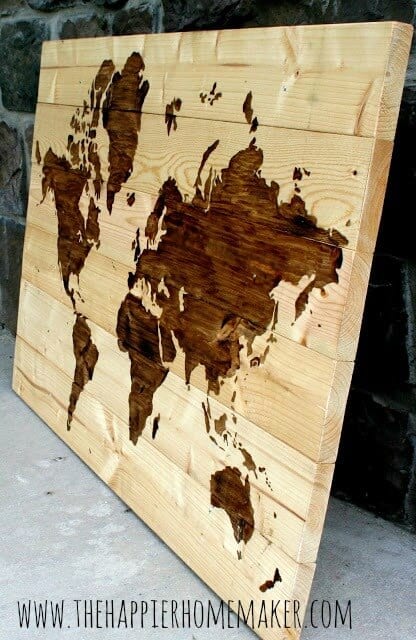 If you like this DIY tutorial you should also check out how to hang curtains with command hooks!
How to Make a Wood World Map
I started by creating a wood base with scraps left over from my DIY Headboard build a while back. I simply nailed the planks to the scrap wood on the back to stabilize them.
I then printed off a map template online and began the painstaking process of tracing it onto the wood-the easiest way to do this is using carbon paper between the printed map and the wood. The stain you use later will cover the traced lines.
Below you can see the map traced onto the wood. After I traced the map I prepared the wood with a wood conditioner and sanded it with a fine grain sandpaper. (DO NOT SKIP THIS STEP-YOUR STAIN WILL BLEED IF YOU DO NOT CONDITION YOUR WOOD!!)
I then used the leftover Mission Oak stain from my headboard project and a small paintbrush to paint the map design onto the wood. Use very fine paint brushes to outline sections at a time then fill in with a wider brush. Updated to add: I used a variety pack of inexpensive brushes like this when I made these maps to sell years ago because the stain pretty much ruins the brushes.
And here it is! I love it! I like that it has a rustic, distressed look to it. It was quite the process to make but I am just tickled at how it turned out-so much so that I decided to make them to order through my Etsy shop as well! (Update: I am not currently selling these maps.)
Here it is with a darker stain: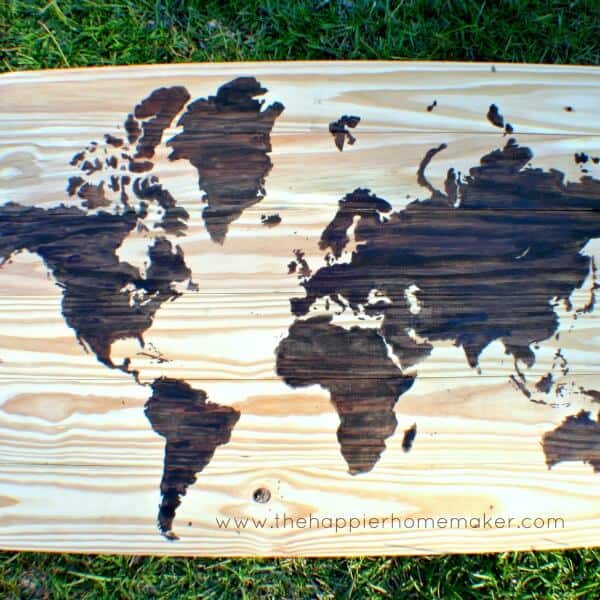 Now I need your opinion-I had originally planned to hang this on the wall in my son's room but one of the other projects I started this weekend was making him a headboard-my husband had the idea of framing this out and making it into his headboard...what do you think? I think it could look pretty cool but I'm not 100% convinced yet. Your thoughts?
Thanks for stopping by! Be sure to follow me on Facebook and Pinterest so you don't miss the fun!
Other map projects: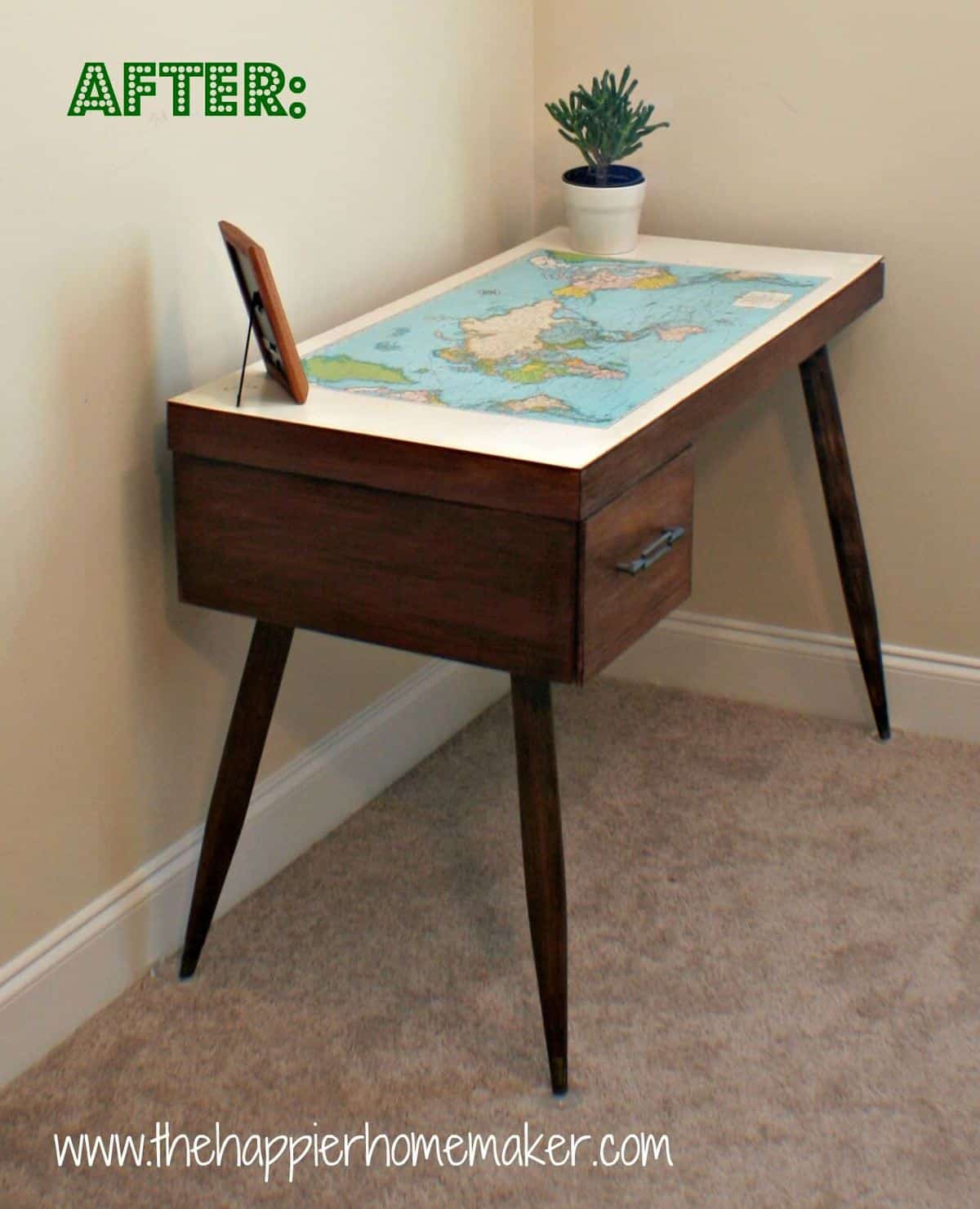 Reader Interactions