If you know what to buy at the Dollar Tree you can save your family a lot when shopping on a budget!
Shopping at Dollar Tree
I'll admit it until recently I rarely set foot in a dollar store. All of the ones I had been to seemed cheap and I hated going to stores where everything wasn't actually a dollar.
When we moved to Georgia last summer from the UK I happened to go into a Dollar Tree to look for some cheap essentials while we waited for our home goods to arrive from England. I was totally blown away by how great the store was and the deals to be found.
After you learn what to buy at the Dollar Tree, hop over to this article on how to save money on groceries without coupons!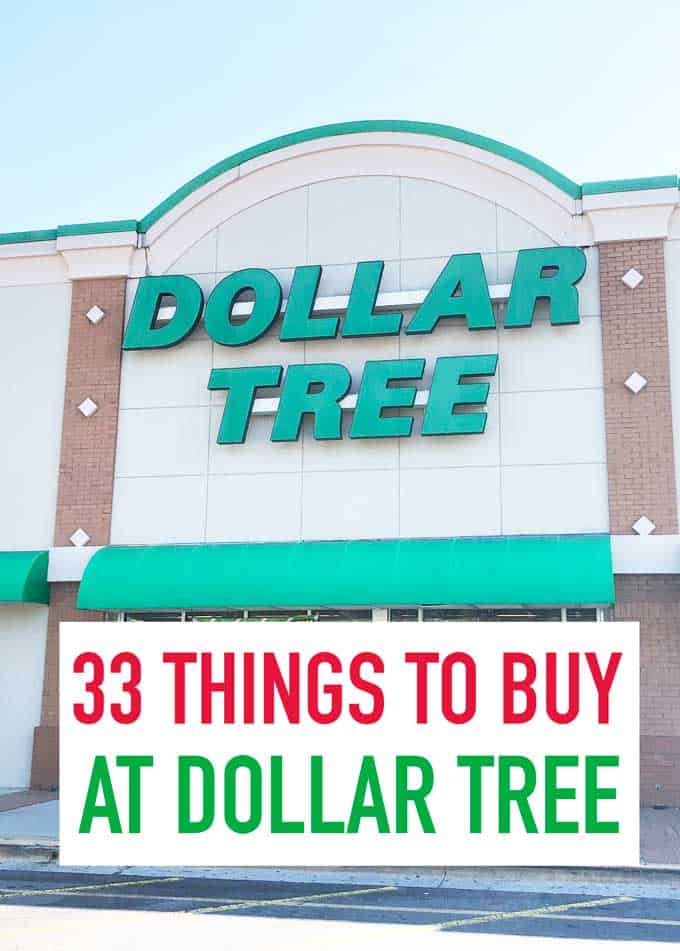 Now I hit it up a couple of times a month to stock up one great buys, and I get asked all the time What to Buy at Dollar Tree, so today I wanted to share my top 33 things to buy at Dollar Tree. (I couldn't stop at just twenty!)
If you're looking to keep an eye on your budget, be sure to check out the Budget Printable Pack in my shop and see my 100 cheap date ideas!
What to Buy at Dollar Tree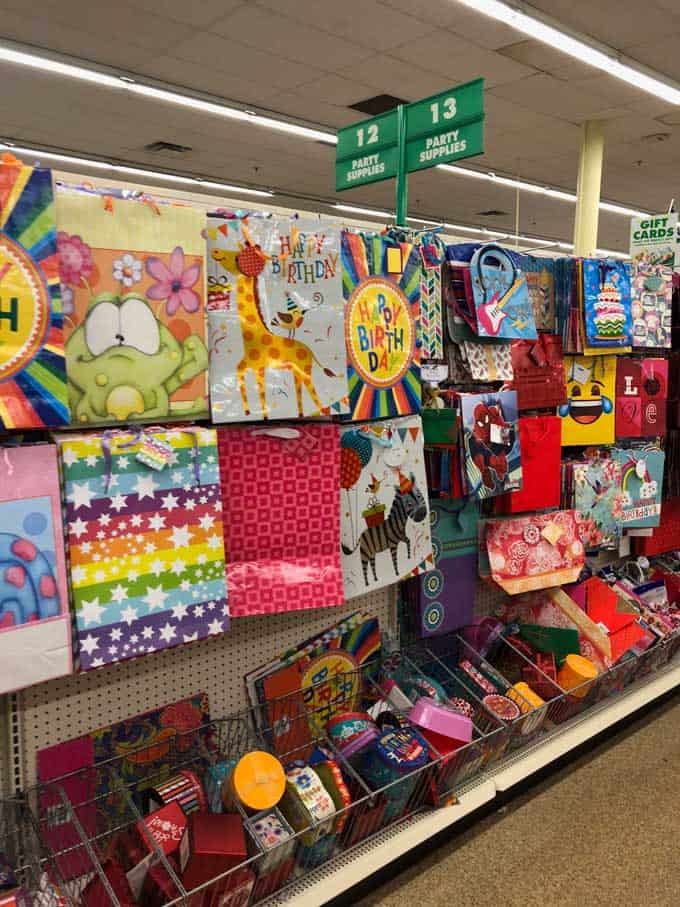 Tissue Paper
Gift Wrap
Greeting Cards
Seasonal Party Supplies- there is always a section at the front of the store with holiday decor
Paper Plates & Napkins
Beach Toys
Craft supplies (glitter, pompoms, wreath forms)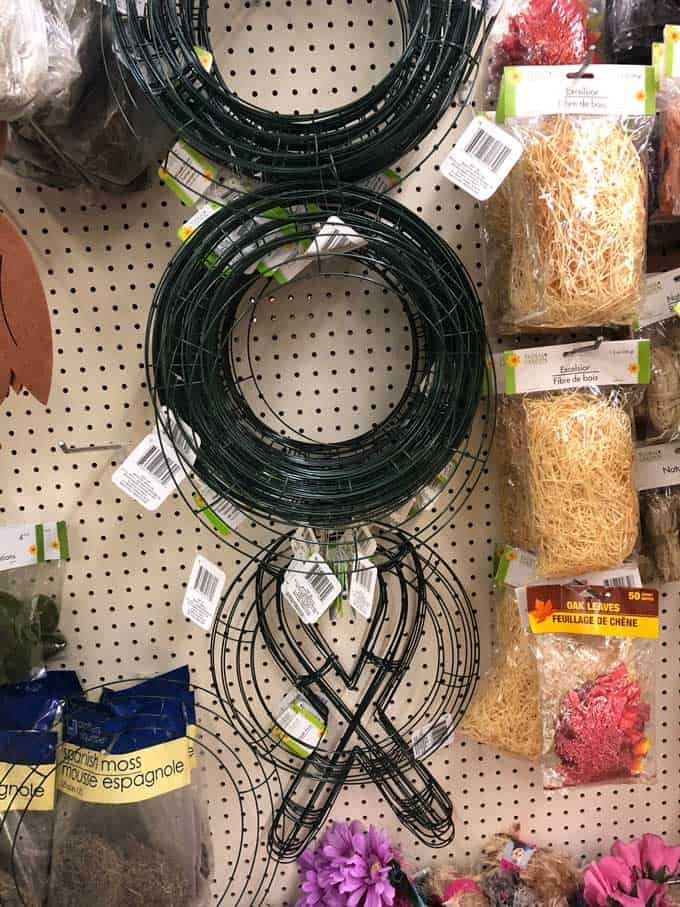 Puzzles (so cheap who cares if the pieces go missing after a while!)
Bubbles
Playdoh
Glow Sticks-great for using when you entertain kids in the evenings
Box Mixes - use these add-ins to make them taste like homemade
Spaghetti sauce (I add my own meat and spices)
Canned soup
Rice mixes
Trash cans
Posterboard
Organizing Bins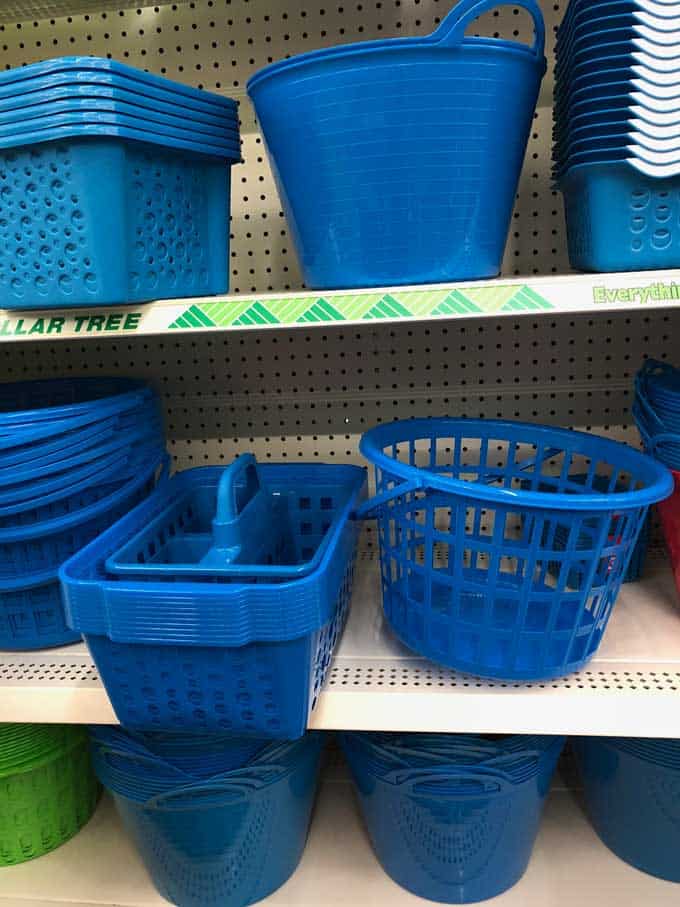 Hair Ties
Sandwich bags
Cling wrap & foil
Stocking Stuffers
Brooms
Sponges
Tissues (great for stocking up your child's classroom!)
Candy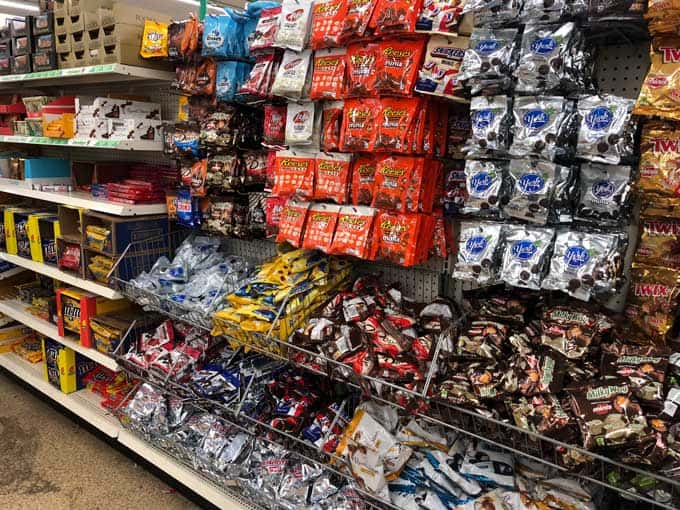 Medicines (ibuprofen, allergy medicine, etc)
Coloring books
Spices
Bread
Balloons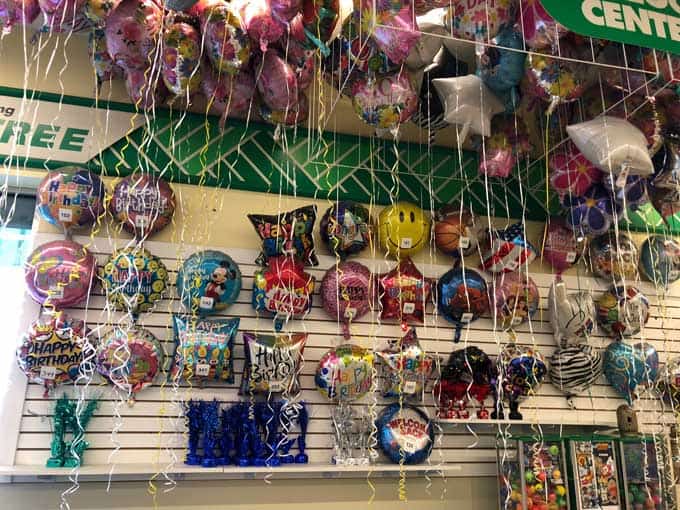 For more ways we save money you might also like this post about our debt-free journey, my Butcher Box review, saving on pet supplies with Chewy.com, or my NakedWines.com review.
What NOT to Buy at Dollar Tree
One lesson I've learned is not to buy off-brand cleaning supplies at Dollar Tree-I did that when we first moved and it was all worthless. I've also heard not to buy their batteries because they don't last very long but I have not tried them myself.
A big thing to look out for when buying at Dollar Tree or other dollar stores is to compare apples to apples. It may look like a great deal on a pack of gum but if it only has half the amount a regular pack from the grocery store would have, you aren't saving money. Pay attention to price per ounce or per item!
What are your favorite things to buy at the Dollar Tree? Read the comments below for more reader input, there's great info down there!