This is a sponsored post written by me on behalf of the Plant-Based promotion at Publix. The opinions and text are all mine.
Vegetarian Burrito Bowls are packed with plant-based protein, full of flavor, and the perfect lunch or dinner to share with friends and family.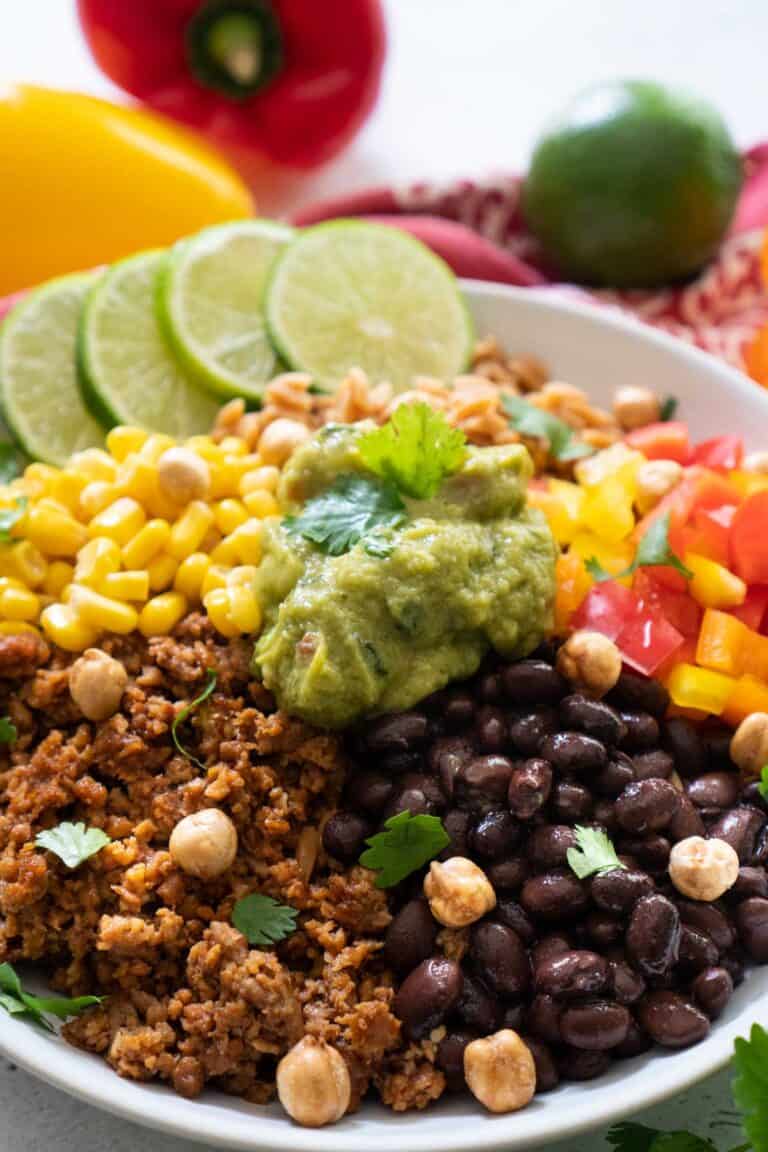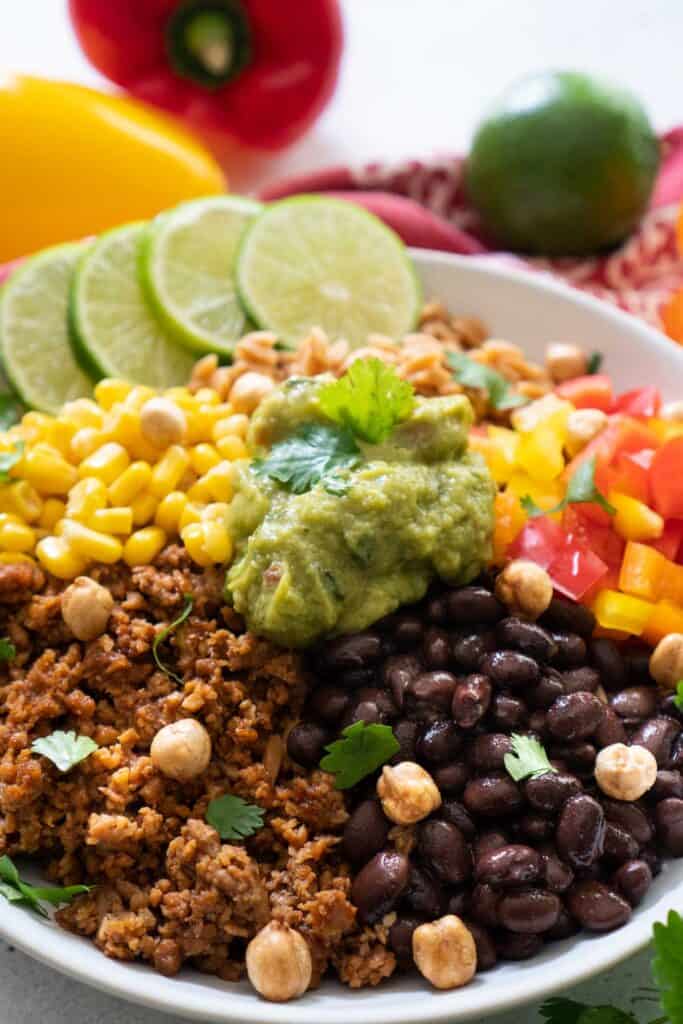 We try to eat plant-based meals at least once or twice a week and I'm constantly trying out new ideas and products. You can imagine how excited I was when I picked up the Extra Savings flyer at the kiosk by the entrance to Publix and saw there was a Plant-Based promotion. (If the flyers aren't by the door you can ask for one at customer service or visitGettheSavings.com to see the list of product savings.)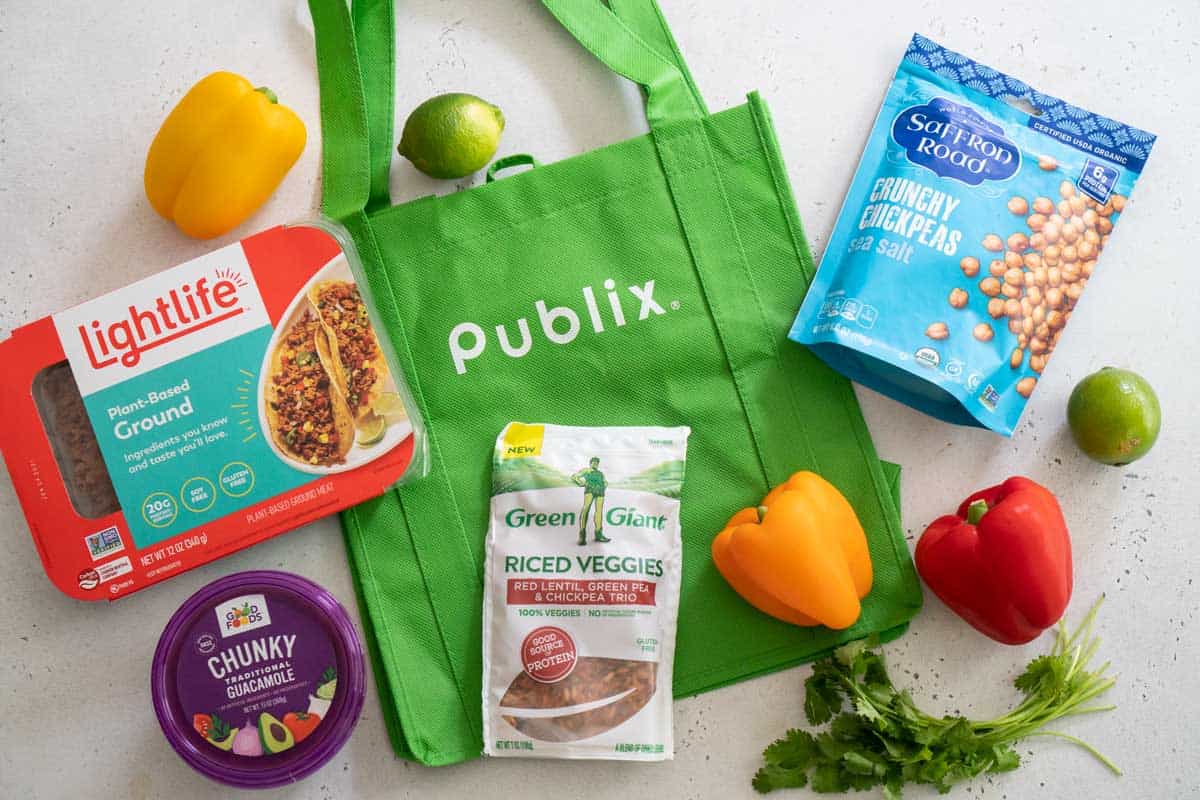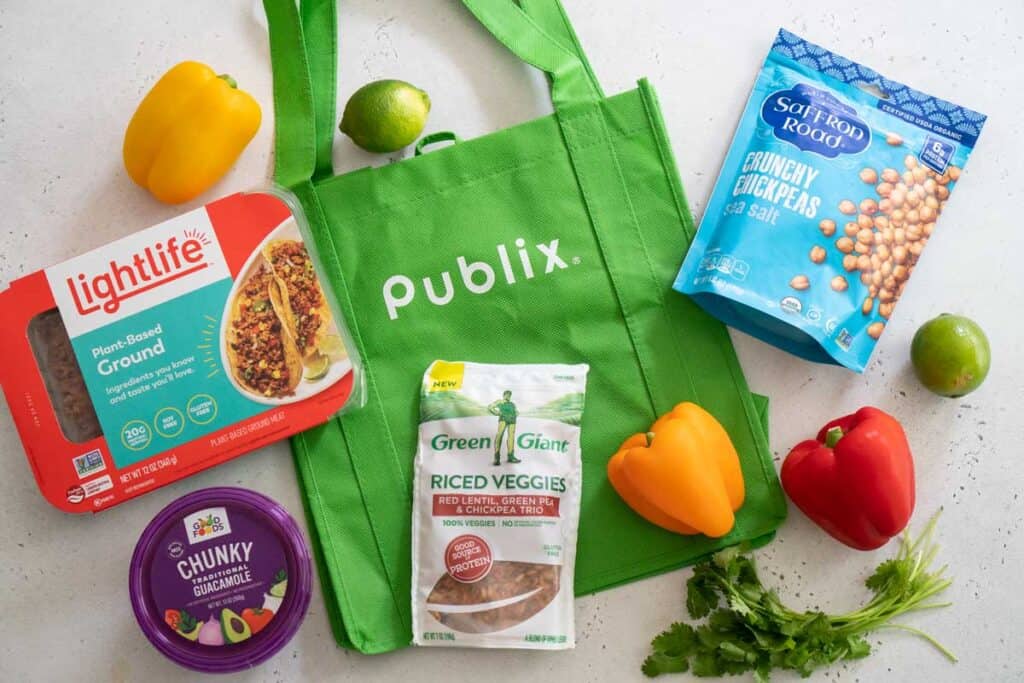 The featured products are easy to find in the store thanks to the at-shelf signs highlighting them. I purchased Lightlife Plant-Based Ground (buy 1 get 1 free), Green Giant Red Lentil Rice (2 for $7), Good Foods Guacamole ($1.50 off), and Saffron Road Chickpeas ($2.99).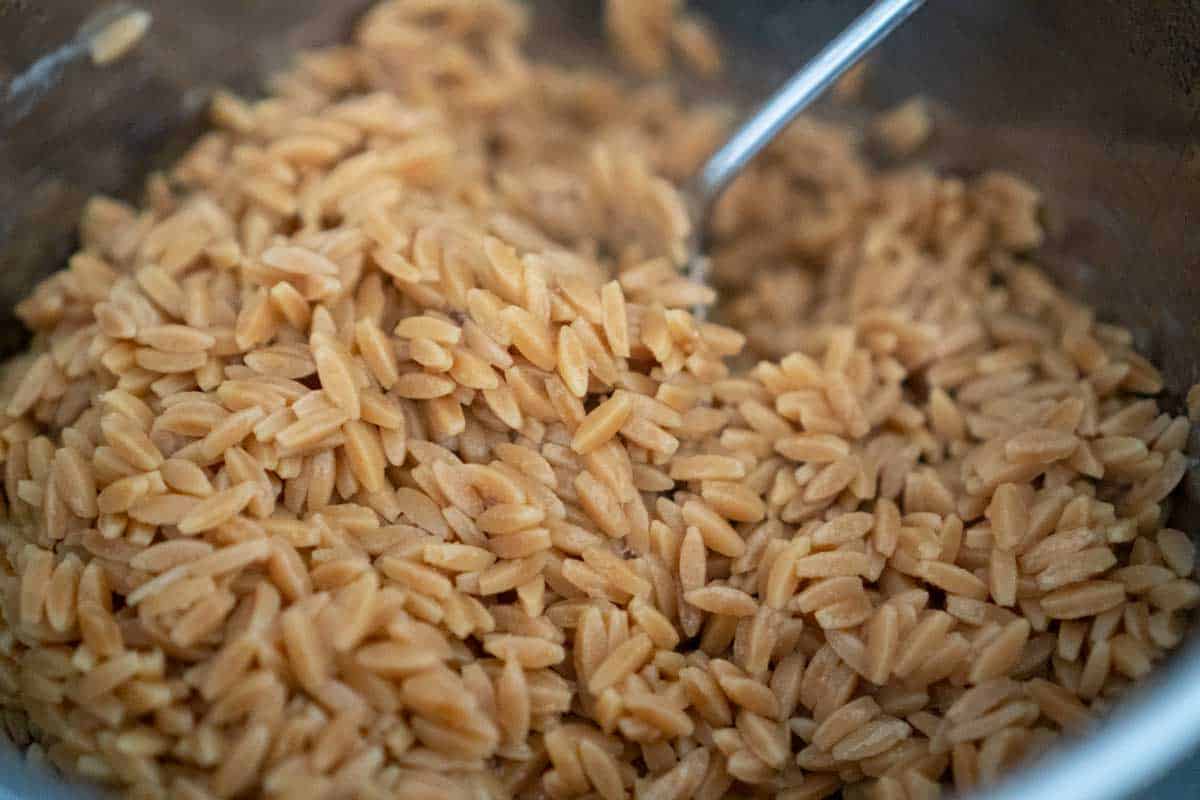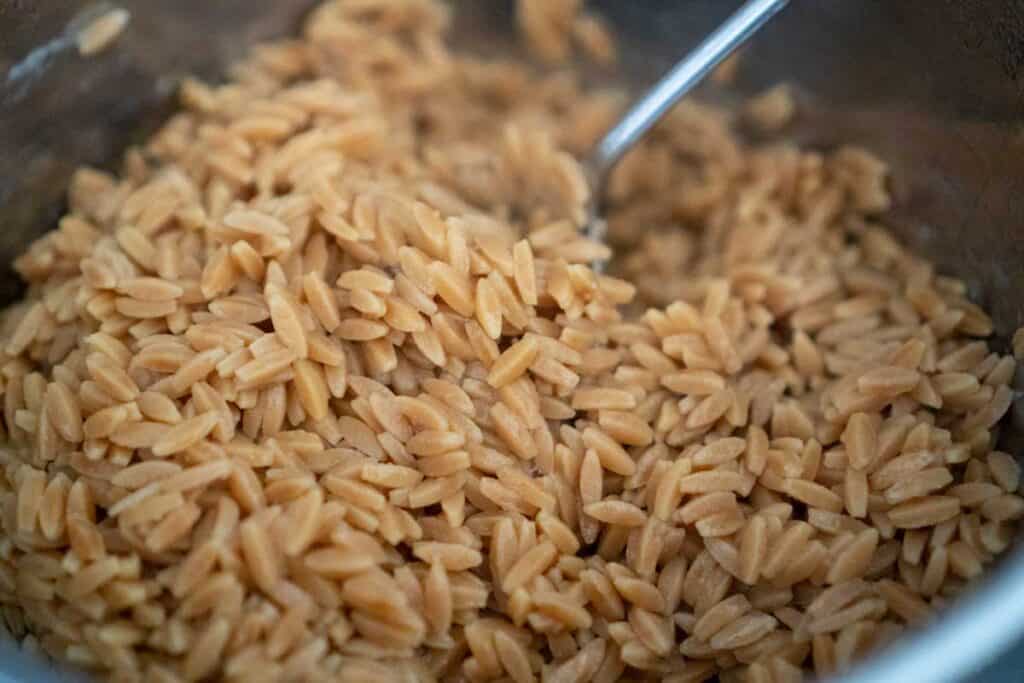 These burrito bowls take less than 20 minutes start to finish, so it's a great fast meal as well, making it perfect for busy weeknights!
The first step in making the burrito bowl was to start the rice. I had not tried this red lentil rice before and I'm now in love with it. It's found in the rice aisle (not the frozen section) and I love it because it's higher protein than regular rice.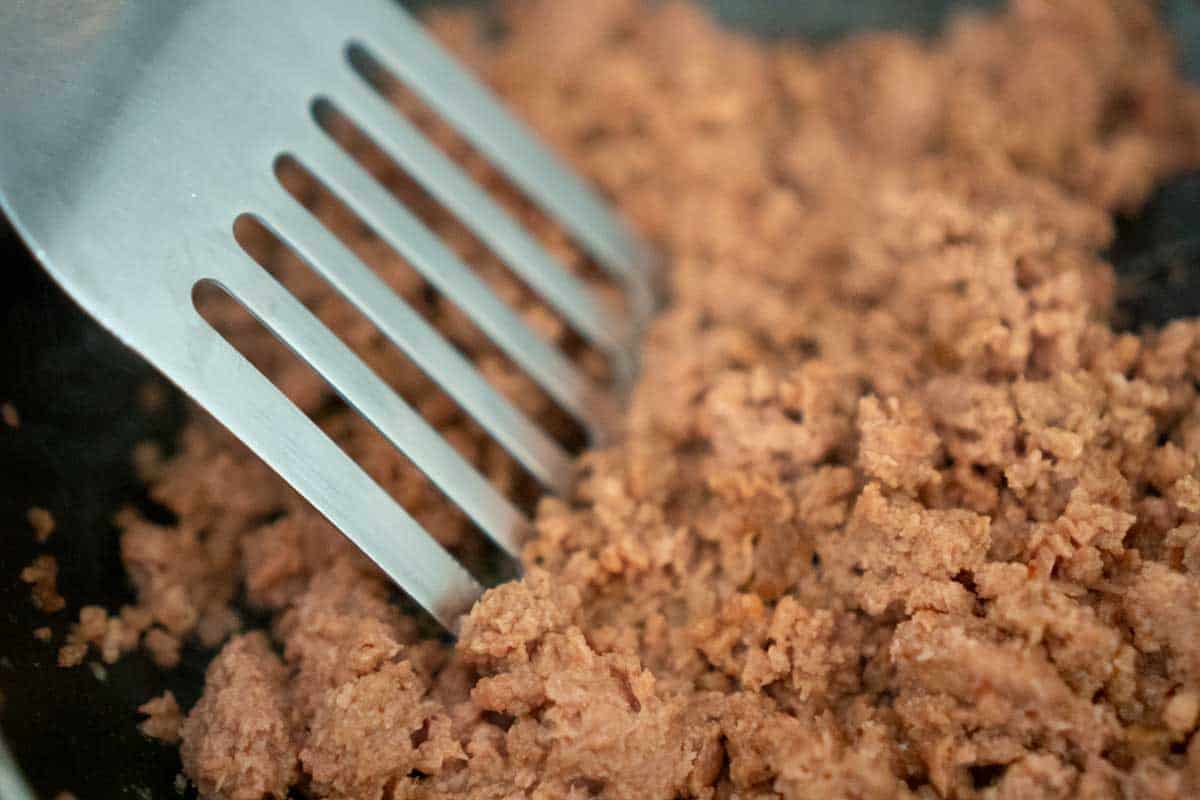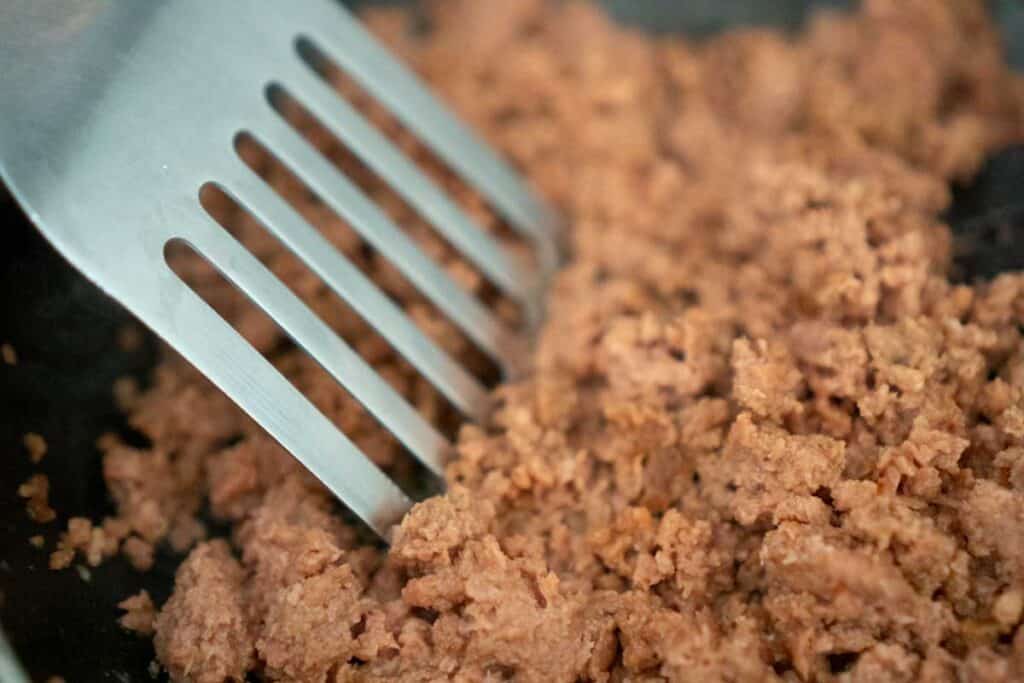 Next up was browning the Lightlife Plant-Based Ground. My husband is very picky about which meat substitutes we use but this one was a big hit. It browns up quickly and tastes amazing.
Now it was time to assemble the burrito bowls! I love making burrito bowls for my family because everyone can customize them to their own tastes. I started with the red lentil rice, followed by the plant-based ground, then added black beans, corn, chopped bell peppers, guacamole, and finished it off with lime and cilantro and some crunchy chickpeas!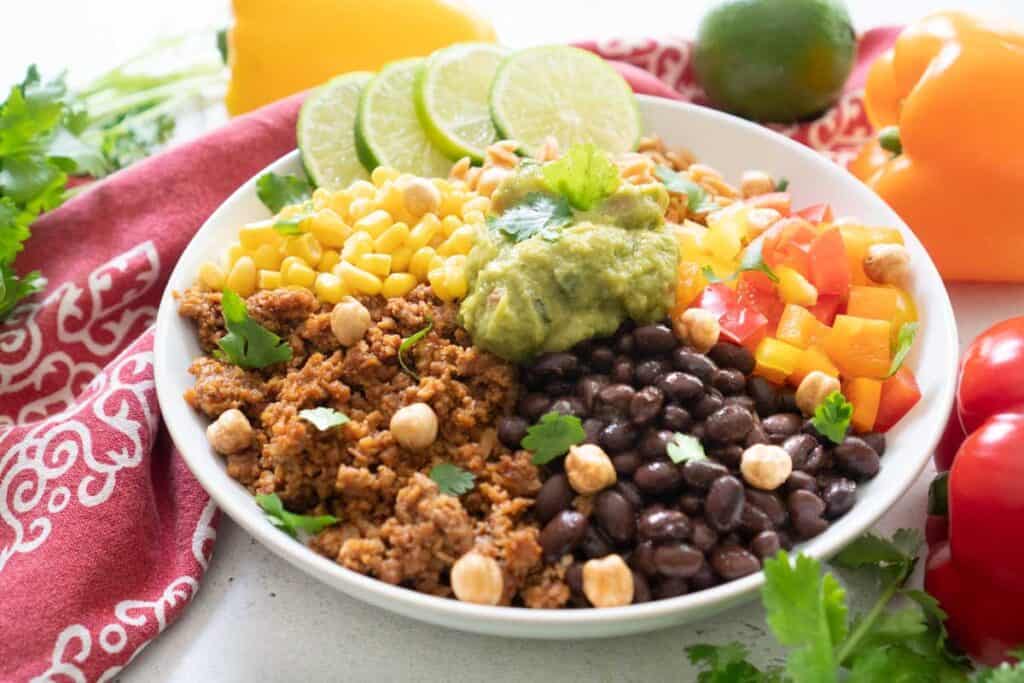 Don't you just want to dig right in?
This is a great fast and easy meal prep idea too. You could prep the rice, ground, beans, and corn ahead of time, then add the peppers, guacamole, chickpeas, and any other toppings when you're ready to eat it.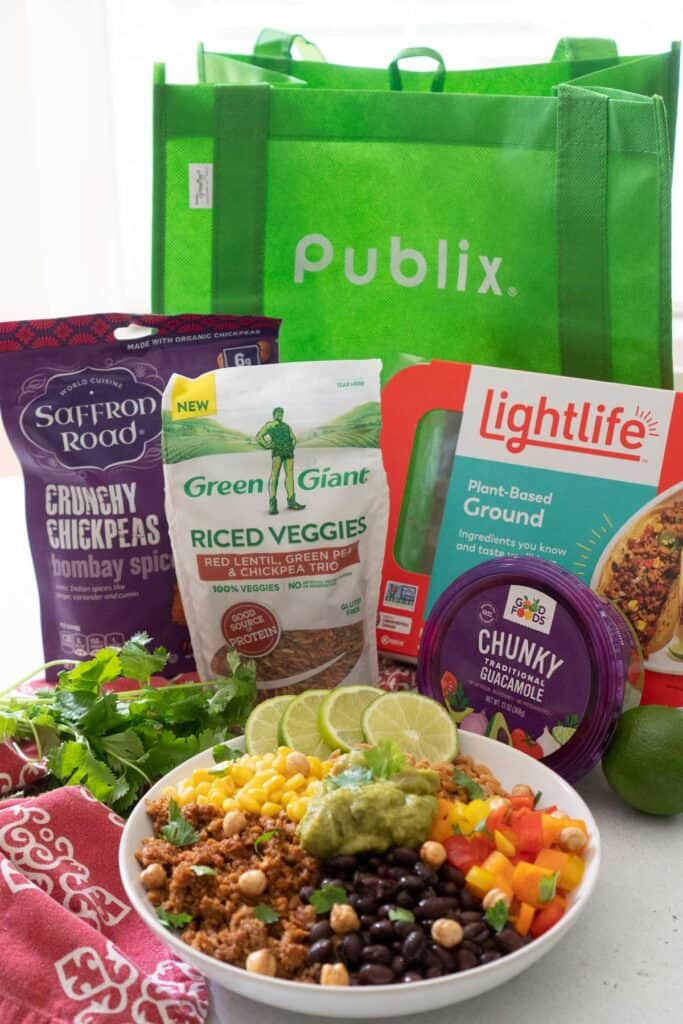 Be sure to grab your 9/12/2020 Extra Savings flyer at Publix and pick up your own ingredients to make yourself these delicious plant-based burrito bowls. The promo ends 9/25/2020 so don't miss the deals!