Say bye-bye to builder-grade light fixtures with this easy upgrade!
When we were picking out the fixtures for the house at the beginning of the building process we decided against upgrading the light fixtures. Even upgrading from brushed nickel to oil rubbed bronze (as we would have preferred) was a significant cost increase. We decided to address it later. As it would happen, later came sooner than I thought! The basic flush mount lights in the house previously looked like this: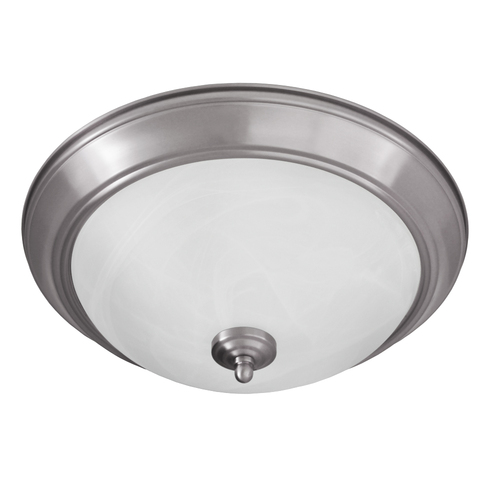 Buying new oil rubbed bronze lights to replace the flush-mount lights would have been over $50 a pop and we have six on the first floor alone. Not to mention the cost of upgrading the dropped lights in the dining room and entryway. Not going to happen. So what's a girl to do?
Upgrade Builder Lights for $10
Yep! My favorite friend-spray paint! My sweet-as-can-be hubby actually surprised me by doing it all for me when I was napping with the baby on a particularly fussy teething day so I don't have pictures of the process but check out the end results!
I love it and it only cost me one can of spray paint!
What do you think? Have you thought about spray painting the fixtures in your home?
Thanks for stopping by! Be sure to follow me on Facebook, Pinterest, and sign up for my RSS feedso you don't miss the fun-I have some great things in the works!