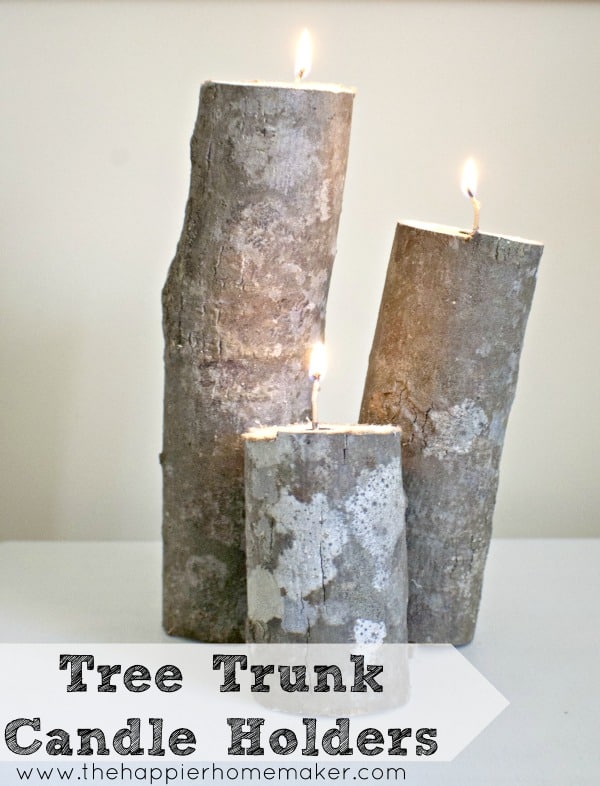 Okay y'all….don't you just love these?? I am so excited to share these tree trunk votive holders-they turned out exactly like I hoped ! (Don't you love it when that happens?!)
About three weeks ago my husband was cutting down a few damaged trees in our backyard and I asked him to save me one of the small hardwood tree trunks with this project in mind. Well as usual life (and that crazy stenciled wall!) intervened and I kept putting off the project. So yesterday I finally decided enough was enough and I needed to get motivated so I carried my little pack of boys to Lowe's to pick up a paddle drill bit and got to work!

I used my circular saw to chop the tree trunk into the heights I wanted then the 1.5″ paddle drill bit to drill the hole for the votive to sit in. It was really easy but did require a bit of muscle for drilling the hole. A more heavy duty drill might have made that part easier, but ya gotta work with what you have, right?!
I think these would make really great gifts for Christmas or really any time of year, all for the cost of a drill bit (under $10) and votives! What do you think?