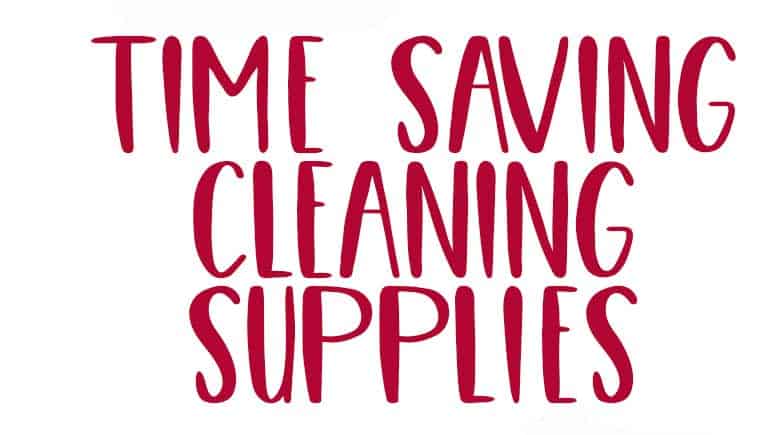 I was cleaning my house the other day and realized that my blinds were super dusty. As I searched through my cleaning cabinet for my blinds duster I realized just how much easier dusting our home's plantation blinds was using the tool. It inspired me to gather up some of my very favorite time-saving cleaning supplies and share them here on the blog today with you all. Because every moment we can save adds up, am I right??
**Click the Picture to Go to the Item**
Blinds Cleaner with Washable Microfiber Sleeves These are a game changer if you have plantation blinds. You simply can't get all that dusting done without them! I love that I can change out the microfiber sleeves if they get too dusty so I can get the job done in one session.

Angry Mama Microwave Steam Cleaner-I've detailed how to clean your microwave before but to make it faster grab one of these cutie-patootie microwave steamers. Simply fill with water and microwave to let that steam make all the grime super easy to wipe off!

Ceiling Fan Duster– Our new home has a two-story living room and an extendable fan duster is a must-have. Even in our normal height room, a ceiling fan duster makes it incredibly fast and easy to keep the fans clean. With allergies in our house, I need to make sure the ceiling fans are cleaned regularly to avoid excess dust in the air!

Window Scrubber and Squeegee– I love a good squeegee! I use this window cleaner and squeegee combo to keep the windows clean in our home but it can also be used if you have a glass shower. It made cleaning windows super fast and makes it easy to get a streak free clean!

Window Track Cleaning Brush– Window tracks are the worst to clean and honestly they are a big pet peeve of mine. When the weather is nice enough to open the windows I don't want to see a big mess of grime and nastiness. This little handy brush is the perfect size to get into those small groves and get those window tracks clean quickly.

Outside Window Cleaner– I showed you another window cleaner above but how do you clean your second-floor windows if you live in a two-story house? This handy tool helps you clean the outside of your windows from inside the house, perfect

Drill Scrub Brush Attachment– If you have really challenging scrubbing to do check out these inexpensive drill scrub brush attachments! Make hard work a breeze by attaching the scrub brush to a drill! I haven't personally used these but have friends that have raved about them so I would definitely give them a try if I had a big job coming up!

Tub Shroom or Drain Wig– Y'all, my poor husband…I have long hair and shed like no one's business. He's constantly commenting on how my hair is everywhere. I'll never forget him having to clean out a super nasty drain full of hair when we were first married, poor guy. These drain wigs or tub shrooms are the answer to hair clogged drains. The tool sits inconspicuously in the drain and catches all the hair and other debris that go down and make it easy to pull it out. It's a game changer for bath or shower drains if you have a "shedder" like me in the house, trust me!

Cleaning Caddy– using a cleaning caddy was a big game changer for me when I was younger in getting a good cleaning routine in place; so much so that I've already started teaching my 9 and 10 years olds to clean with one. By keeping all of your cleaning supplies in one place you can easily move from area to area cleaning without stopping to search for supplies. I use one for bathrooms that I can carry from bathroom to bathroom to clean all of them in the house at once. It's so helpful!
Lint Roller– Finally, I couldn't clean without my lint roller. Not only do we use these for clothing but you can't beat them for getting pet hair off furniture (or human hair as we discussed above!!) I also use lint rollers for dusting lampshades-it works fast and easily!

Did I miss any of your favorite time saving cleaning supplies? Let me know in the comments!