This is a Sponsored post written by me on behalf of Apartments.com for SocialSpark. All opinions are 100% mine.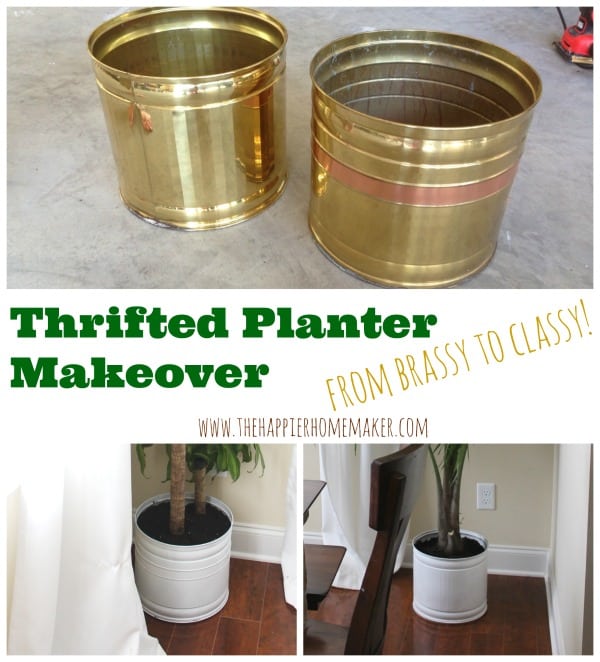 Hey y'all! Today I'm back with another great project as an Apartments.com ambassador-this month I was challenged to share a thrift store makeover over with you and we all know I love a good thrift store find!
I was hard at work, scouring the aisles of my local ReStore, when these beauties jumped out at me: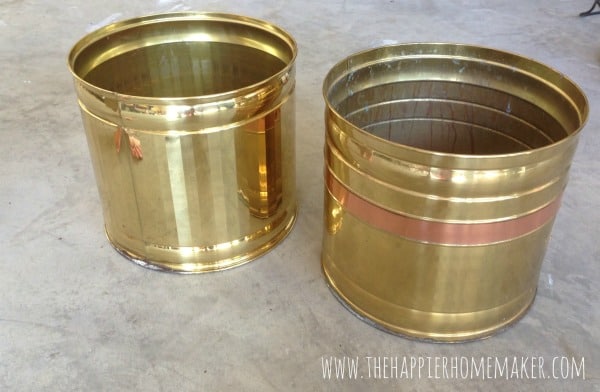 These big ol' planters immediately caught my eye-how could they not with that bright and brassy finish gleaming in the fluorescence? I checked out the price tag and knew it was meant to be.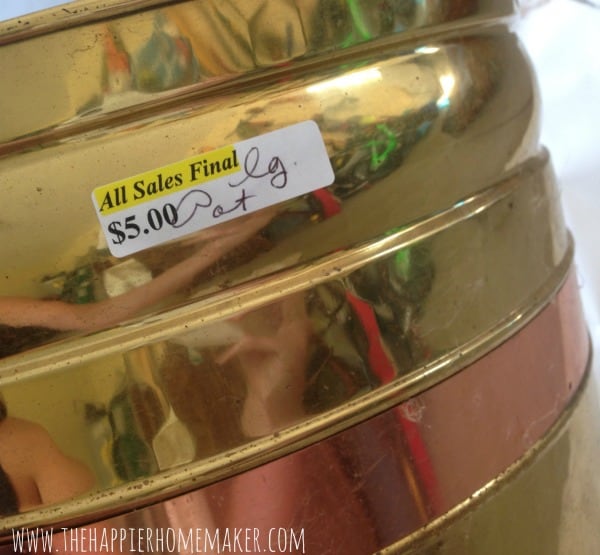 Incidentally, do you know how hard it is to take a picture of something this shiny without having a weirdly distorted reflection in it? Thank you for the crop tool in my photo editor!
Anyways, I got these babies home and gave them three coats of Krylon Dual In Satin White-it has primer in it so you don't have to use a separate primer. Even if you live in an apartment you can spray paint thrifted finds-just find an outdoor area-a parking lot or sidewalk works-and spread some newspaper out to protect the ground from overspray! All three coats took me less than an hour so it's too easy! (I didn't worry about getting the entire inside, just the top rim that would be visible when I use it as a planter.) By painting the planters white I get to keep the cool detailing but the stark white gives it a much more current look.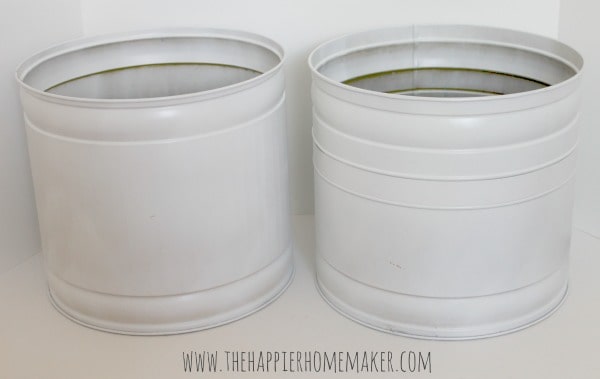 Now where am I going with all this?
Plants.
Let's talk houseplants y'all.
Look in any home decor catalog or magazine spread of a beautiful home and I can pretty much guarantee you that every room has at least one if not multiple house plants. It's subtle but makes a huge difference in giving a vibrant "finished" look to your decor. Now these planters are going to go in my dining room. Here's the dining room before: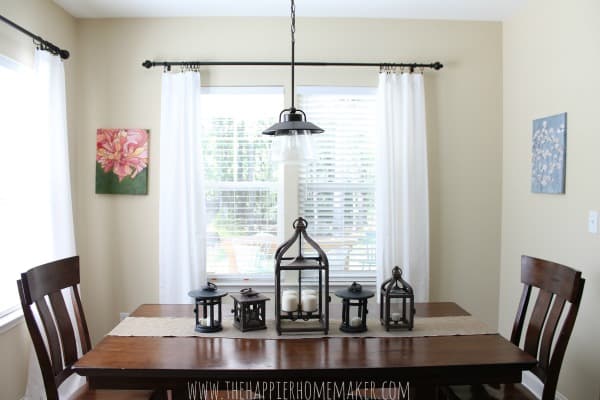 Nice enough, right? But add a little greenery and it takes it up a notch: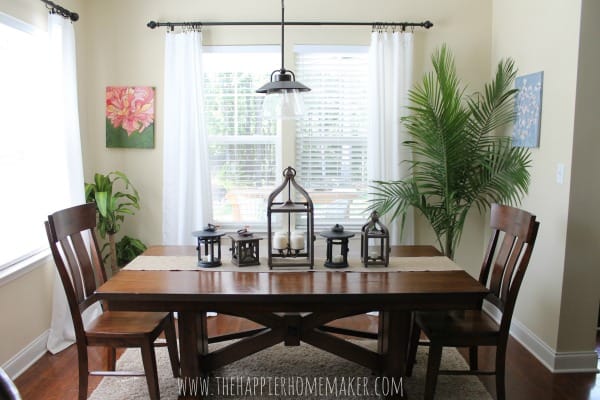 Better right?
Here are my top 5 tips for how to bring houseplants into your home:
1. You can find great houseplants at the big-box retailers for inexpensive prices-I found both of these large plants for $10 each. If you are new to plants or houseplant-challenged like me, choose plants marked as "resilient" or "tolerant" so they have a better chance of survival!
2. Always repot the plants when you get them home, most of the time they are root bound and if not transplanted to a larger pot they will die.
3. Use high quality potting mix with plant food included, it just makes life easier!
4. Keep the plant care tags for reference and follow the directions!
5. Always protect your floors under the plant-I like to use cork trivets to prevent water damage.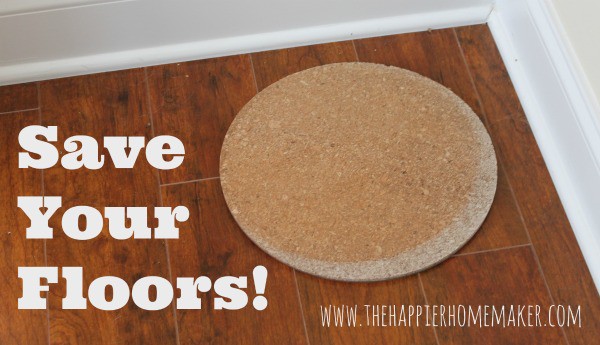 So what do you think? Are you going to go to the thrift store and find yourself some planters to redo and get some green in your home? Or are you a green thumb who already has houseplants throughout your house (if you have a green thumb I'd love to hear your secret!)