Simmer pots are an easy way to scent your home naturally. This autumn simmer pot combines all your favorite fall scents and also makes a easy homemade gift when packaged up in a mason jar!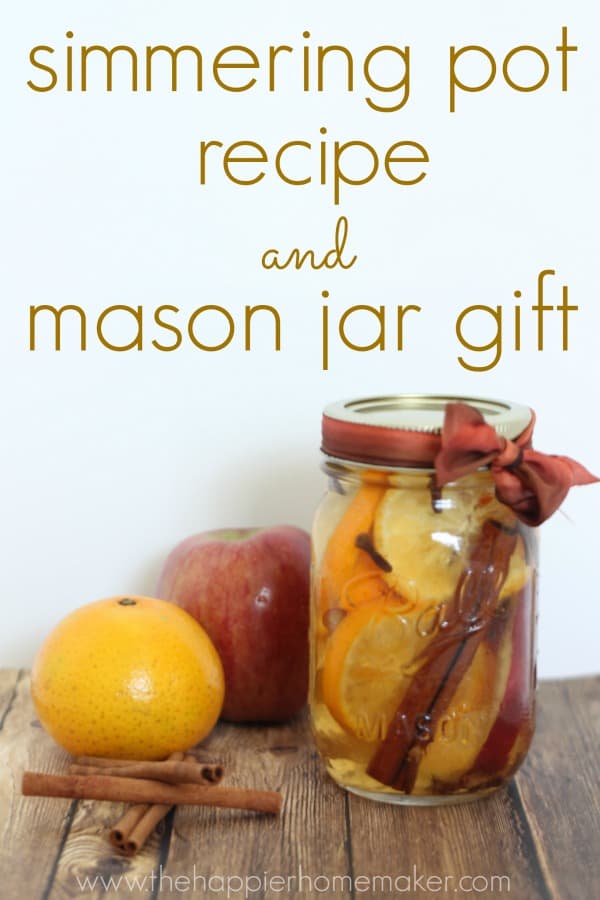 I love the smells of fall, like the smell of my favorite apple bread baking! I'm always looking for natural ways to scent my home.
Have you heard of simmering pots? They are a super simple way to scent your home without the chemicals of sprays and store-bought fragrances. They also make great gifts too! I like to gift mason jar simmer pots to family and friends over the holidays, they always love to receive them! Here is a super simple fall simmer pot recipe, this smells amazing and it's SO easy!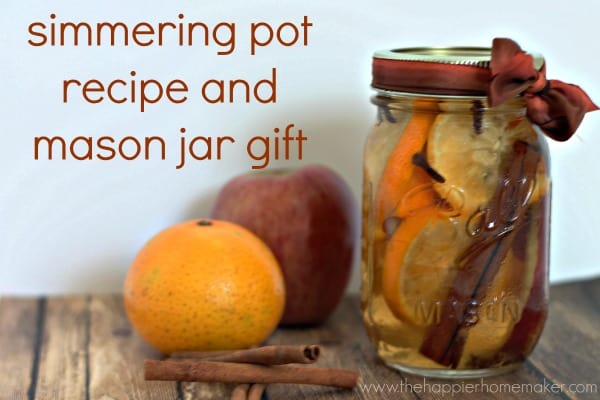 Ingredients:
orange slices
cinnamon sticks
whole cloves
apple peels
Instructions:
Combine your ingredients in a mason jar-you can use whatever quantities you have on hand-I promise it will still make your home smell fantastic! I used one thinly sliced orange, the peel from one apple, one cinnamon stick, and one tablespoon of whole cloves.
Fill the mason jar to the top with water-it will keep in the refrigerator for up to 3 weeks. I tied a little bow on mine to give as a gift.
How to Use a Simmering Pot
To use your simmer pot, simply pour the mixture in a pot and heat on low on your stove throughout the day. Make sure you keep an eye on it and add more water as needed. You can also put these in a crockpot on high. I like to use the crockpot method when entertaining because it's an easy way to have the house smell amazing without having to keep an eye on the stove the entire time. Click here for another Crockpot Simmer Pot recipe.
Ohmygoodness...it smells heavenly, I had it going all day yesterday in my house and my boys kept asking me if I was making "sweet treats" for them! (For another version of a fall simmering recipe check out this Autumn Cinnamon Clove Simmering Pot Recipe!)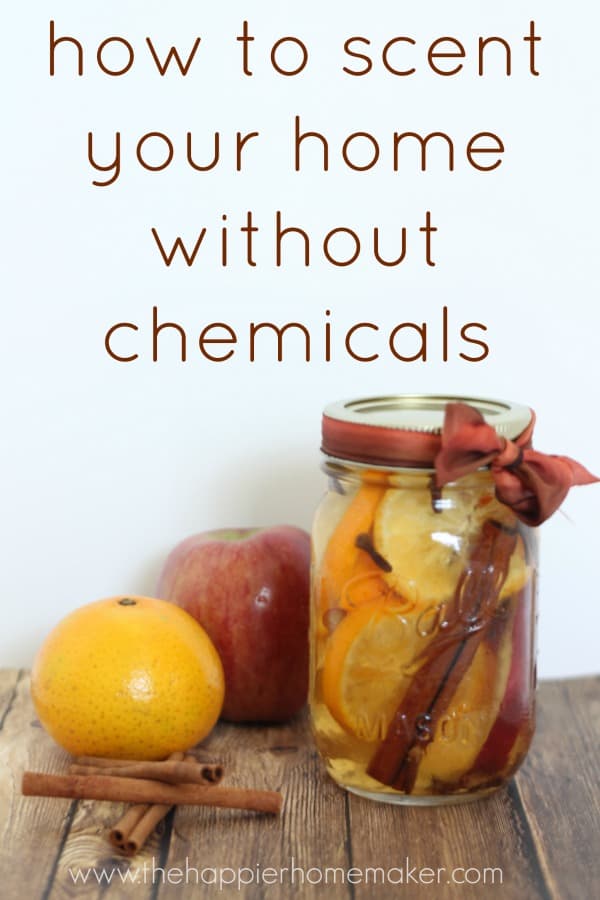 You might also like these other posts: