Ever wish you could sit down and have coffee with someone (or a room full of someones) who is totally non-judgey and knows exactly which manageable steps you should take next to get your life and home running smoothly?
Are you tired of all of the "expert advice" that doesn't actually work for busy women who have a lot to manage and who also DO need to sleep occasionally?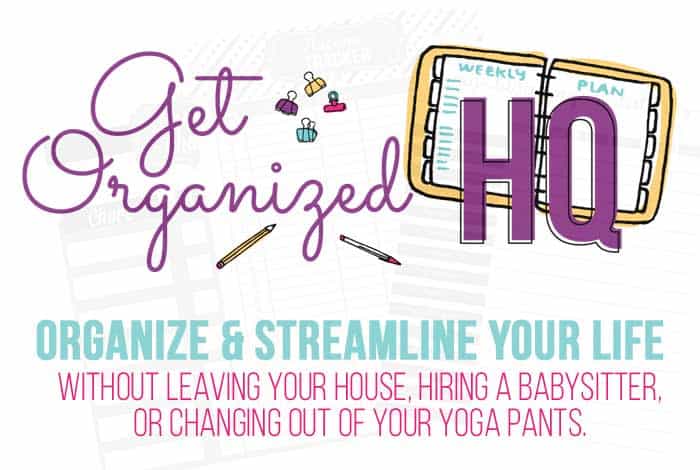 Well I'm teaming up with over 70 other real-life, real-talk women and we are all so excited to share our stories and the lessons we've learned along the way about organizing and streamlining your home.
It's called Get Organized HQ, and it's a completely free, 100% online event. These been there done that women are will be talking about everything from organizing kitchens, craft rooms, and toys, meal planning, work/life balance, setting practical goals, decluttering, budgeting, and so much more!
And the awesome thing is – it is free to attend!
No need to leave your house, hire a babysitter, or even change out of your yoga pants. It's all happening right here online September 14th – 18th. And it's going to be nothing short of amazing!
Ready to join in? Click here to get your free ticket!
And if you just can't wait until September 14th, no worries, you can get an All-Access pass to see all of the sessions right away, get lifetime access, PLUS loads of bonuses (including free membership in my Mom's Chore Tool Box course!)