This post has been sponsored by American Greetings. All thoughts and opinions are my own.
If you have been around the blog for a bit, you may have noticed that I am HUGE on teaching my children gratitude. I believe that teaching kids to appreciate things around them, both big and small, translates into all parts of their lives. It makes them more grounded and less selfish.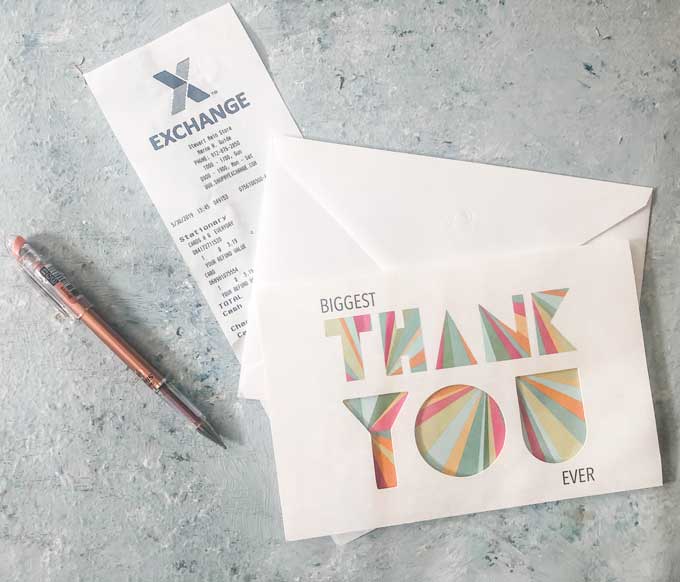 With this in mind, I set out recently to our AAFES Exchange to purchase some American Greetings Thank You cards. I love AAFES because it's a one-stop shop when I'm on post for great deals. (Did you know that The Exchange has been serving America's Armed Forces since 1895? Wow!)
Click here to find your nearest AAFES location.
As an Army family, we are personally aware of the sacrifices soldiers and service members make while serving their country. We make an effort to reach out to veterans and the organizations that support them, whether it's visiting with veteran nursing home residents or greeting World War II veterans as they visit the memorials when we lived in Washington DC.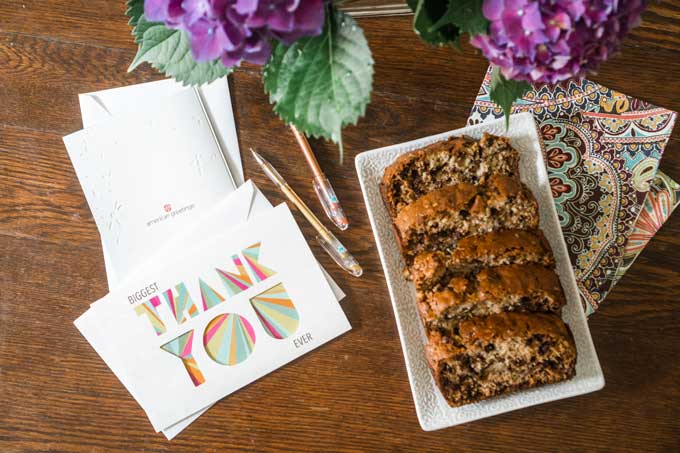 With the D-Day anniversary recently passed and 4th of July coming up, I thought it fitting to have the family take a few moments to thank those who served before us by writing to veterans in nursing homes.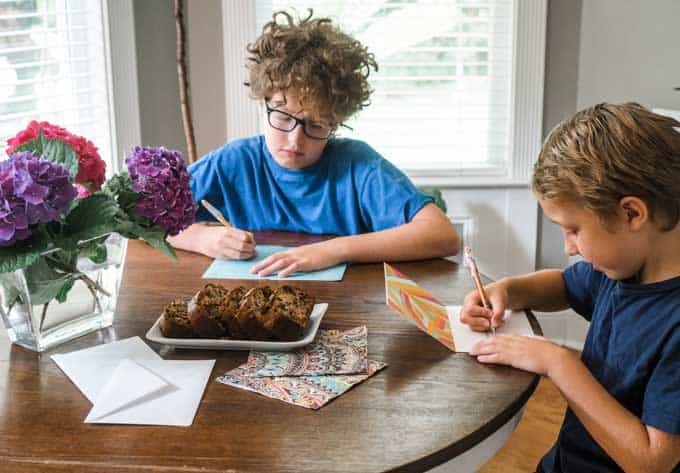 Armed with my American Greetings cards from AAFES and a healthy supply of chocolate chip banana bread, I gathered the family to get writing! My kids are big history buffs, so we talked a lot about the various conflicts these veterans may have fought in while we were writing.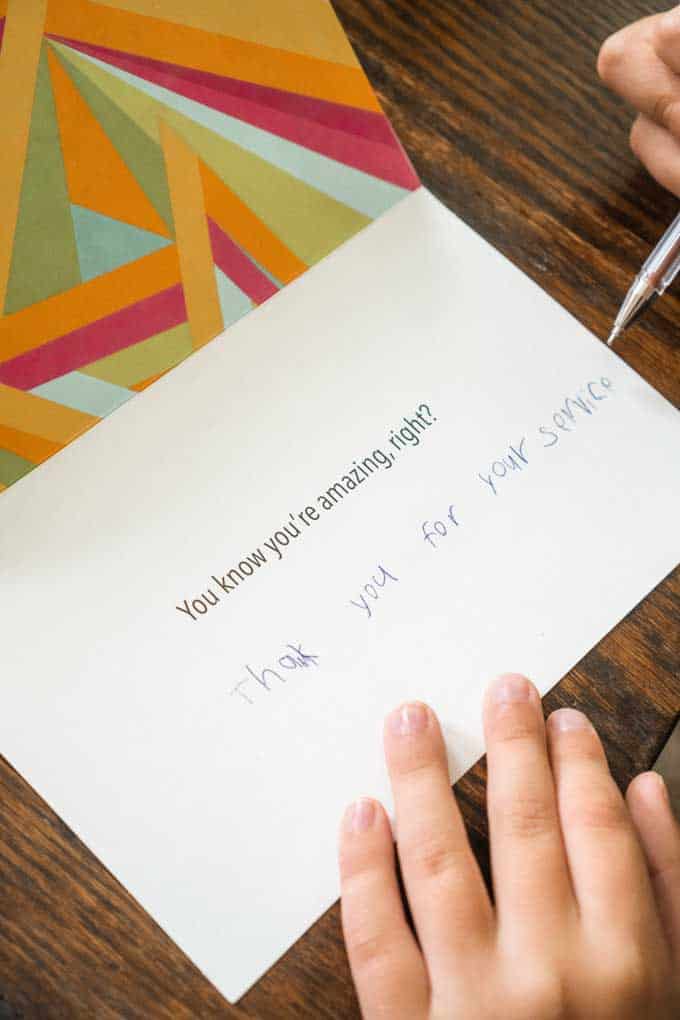 It only took us 15 minutes to write our American Greetings cards, but I like to think that it was time well spent. We hope they brighten the day of the veterans who receive them!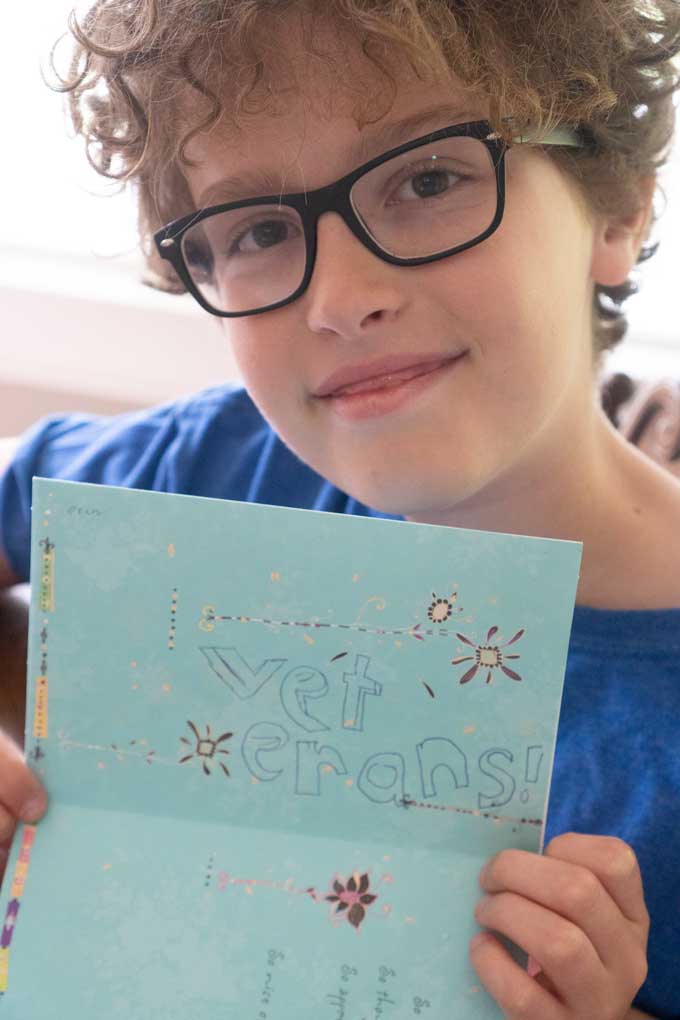 This 4th of July, join me by picking up an American Greetings thank you card at AAFES and reaching out to thank a veteran for their service!