I can hardly believe that the school year is coming to an end already. One of our biggest challenges at home during the summer is limiting screen time. Left to their own devices my boys would be absorbed in YouTube videos and video games all day long. In order to keep screen time in check, I made this Summer Screen Time Rules printable and thought I would share it with you too!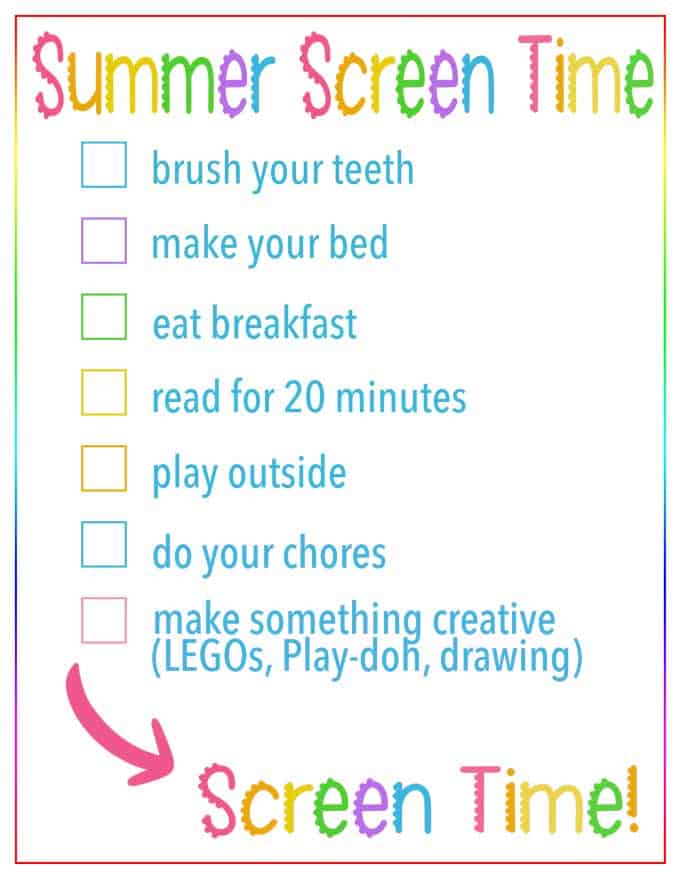 Summer Screen Time Rules
In our home we make our boys read, play outside, and do their chores before having screen time all year long. In the summer I add in their morning responsibilities as well. I also like to add in a creative challenge. Somedays I'll challenge them to create a particular LEGO build, or draw something challenging. Just a little something to keep them creative before the screens come out!
If you need help downloading and printing these printables, please watch the video below for a step by step tutorial.
Are your kids as screen-obsessed as mine are? How do you limit screen time in your home?
More printables you might like: