This pretty hand-lettered and hand-drawn spring printable art is the perfect way to update your spring decor for free!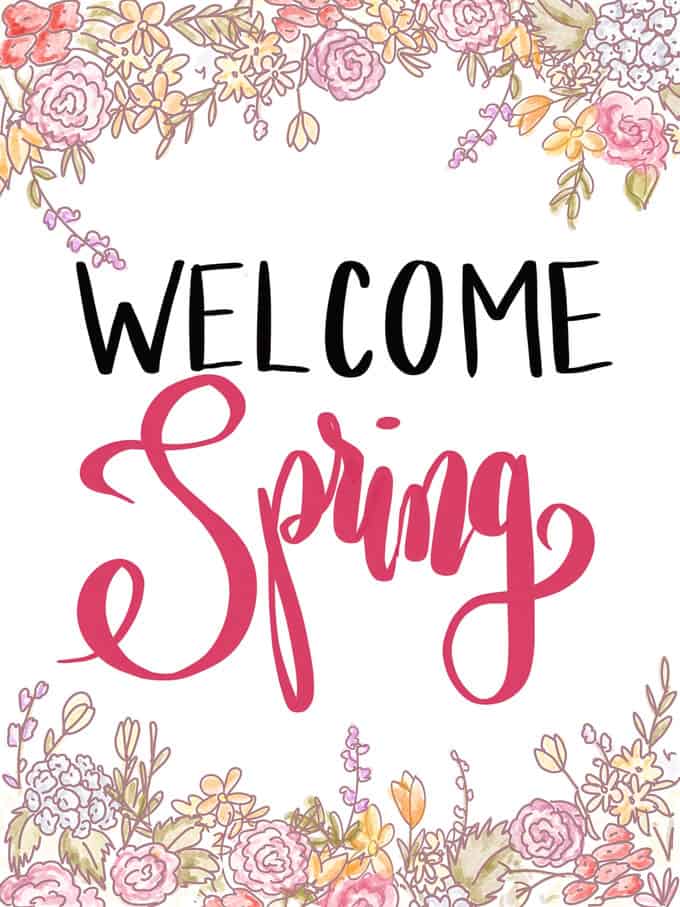 I love updating my home for each season with free printable art. I usually have at least one frame in the living room that I constantly rotate free printables in. Using the millions of free printables available from bloggers is one of my favorite tips for decorating on the cheap. I mean, we live in the time of Pinterest, it's too easy to find gorgeous free printables nowadays. I'm adding to those millions of printables today with this pretty little Spring printable I created to share with you!
I bought an iPad Pro last year with the pencil so I could start drawing my own printables to share here on the blog. I have shared a ton of printables in the past but usually I was purchasing rights to other people's art to include in mine. I love to draw and even went to art school for a few years out of high school, so it seemed silly to constantly be hunting for someone else's art when I could easily create my own. I have to tell you, I LOVE my iPad Pro and Pencil. I'm having a blast creating free printables for you all with it (like these Valentines I also shared.)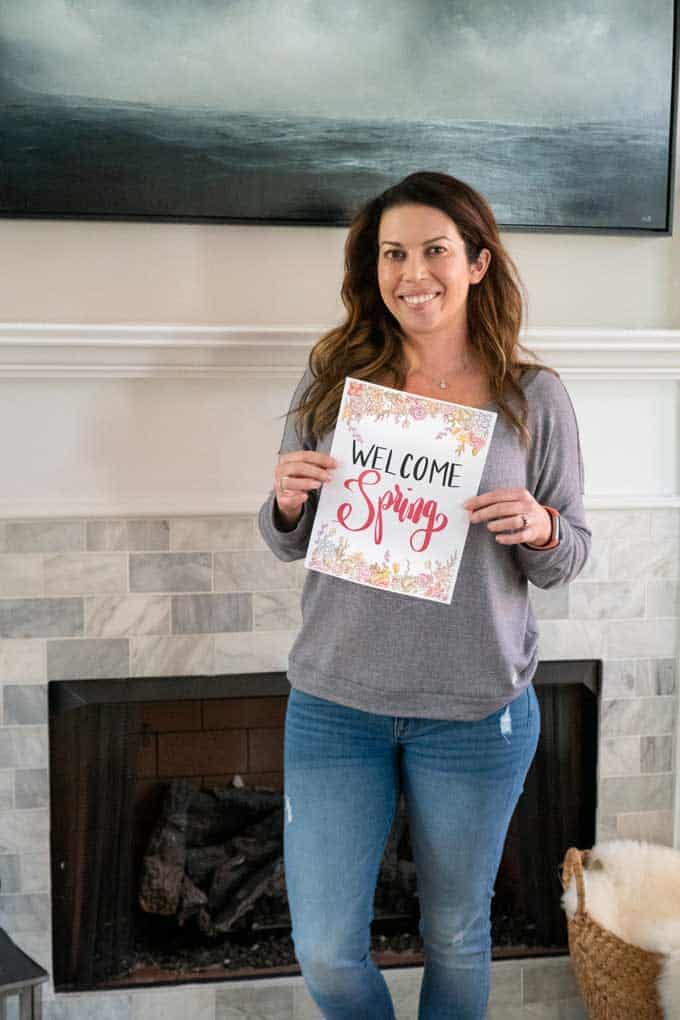 Anyways, I drew this spring printable for you while watching my youngest son at basketball practice a few weeks ago. It was a chilly day and I was dreaming of warm weather and flowers everywhere!
You can print this easily on your home printer, or send to your local office supply store to have it printed. I use the UPS store in my town and prints are very high quality and less than $2. Print on cardstock if you want it to hold up better. I keep a file folder of my printables to pick from each time I'm changing out my decor, again, it's an easy way to update your space!
Click here to download the Free Spring Printable. As always, these are for personal use only. If you're not sure how to download and print the printables, I created the video above to walk you through it, it's very simple! Enjoy!