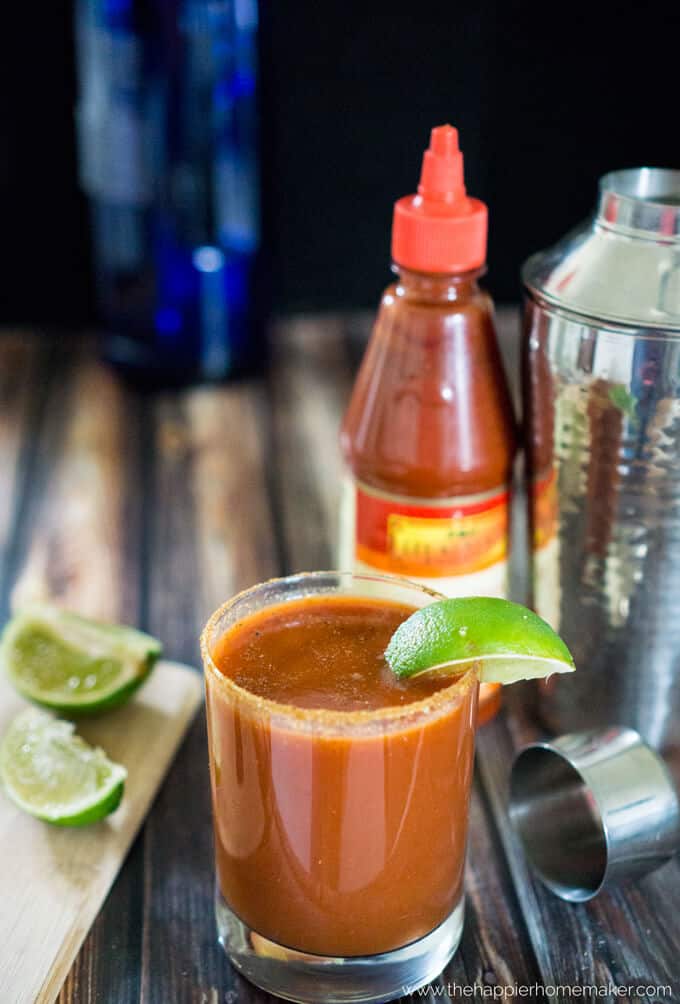 When I was in grad school in Charleston, SC my girlfriends and I would meet for brunch every Sunday and rehash our weekend adventures over fried green tomatoes and Bloody Marys. After getting married, moving away and having kids those brunches are just a fond memory but when we take our family vacations (usually a cruise) my husband and I will often drop the kiddos at camp and go soak up the sun with a nice spicy Bloody Mary and great conversation.  
Recently I have been experimenting with incorporating my recent obsession with Sriracha into my Spicy Bloody Mary recipe and it definitely gives it a kick-if you like spicy I think you're going to love this cocktail!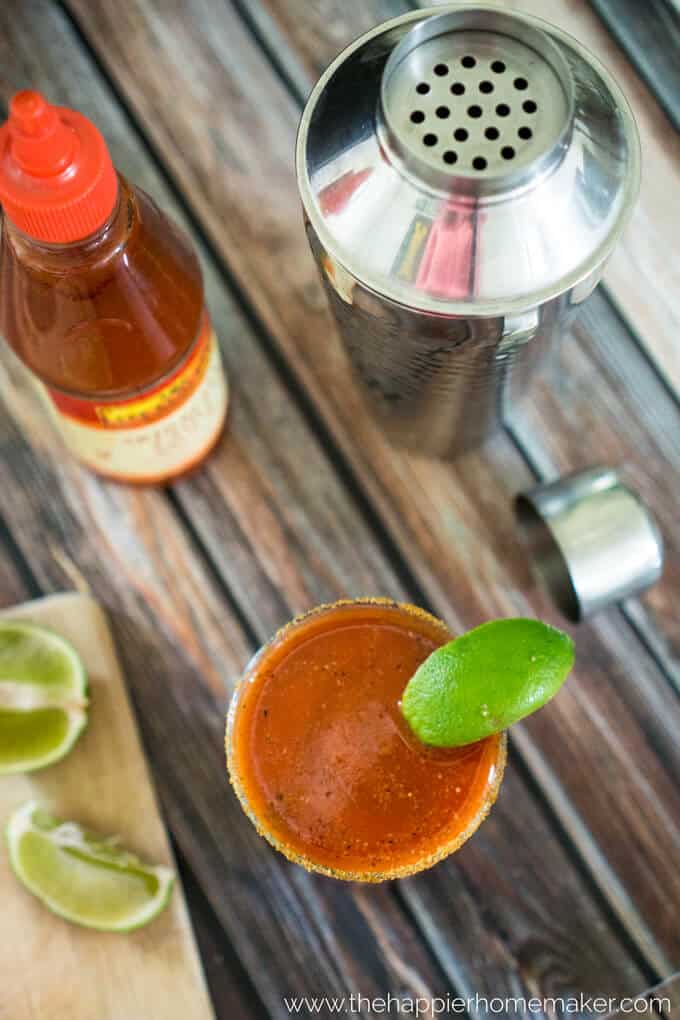 Ingredients:
1 cup Spicy V8
1 oz quality vodka
½ tablespoon Sriracha sauce
1 teaspoon Worcestershire sauce
⅛ teaspoon black pepper
⅛ teaspoon kosher salt
lime wedge
Old Bay (optional)
Instructions:
Combine V8, vodka, Sriracha, Worcestershire, pepper and salt in a cocktail shaker.  Shake thoroughly to mix. If desired, add a small amount of Old Bay to a plate, dip glass in shallow water, then dip the rim into the Old Bay and twist to coat. Add ice and pour Bloody Mary over ice. Garnish with lime.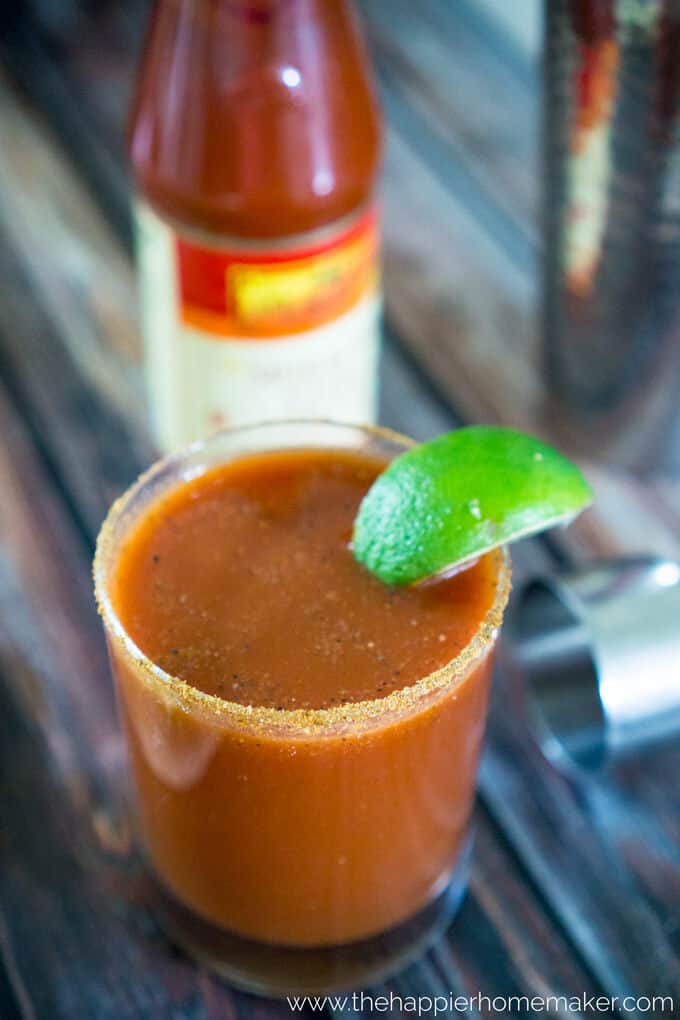 Can't you just taste it looking at these pictures? If you want to make a batch you can easily mix it up beforehand and chill it to serve a crowd, here are the batch measurements:
8 cups Spicy V8
1 cup quality vodka
 ¼ cup Sriracha sauce
2 tablespoons Worcestershire sauce
1 teaspoon black pepper
1 teaspoon kosher salt
Just mix it all up and chill well. Serve in a pitcher with lime and Old Bay if desired!
Do you like a good Bloody Mary? Have you looked on Pinterest for Bloody Marys? They can get insanely garnished-check out this one! I like a simple lime wedge with mine but to each their own!