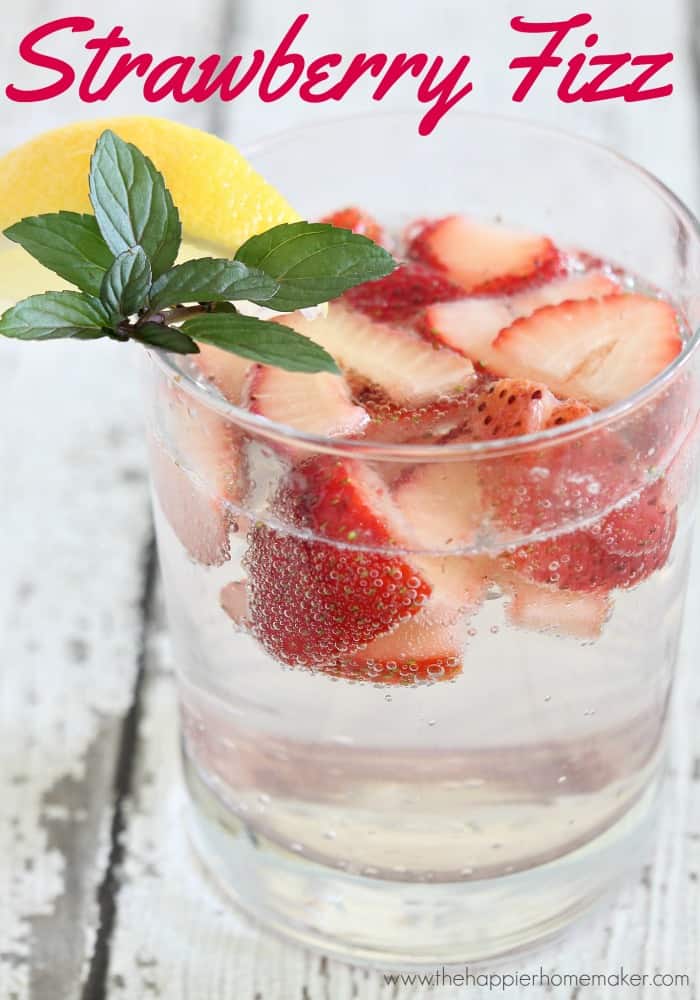 You might notice that there has been a lot more in the way of cocktail recipes here lately. I've always loved a good cocktail but my recent move towards cleaner eating (I talked about it here) has me abandoning the red wine I used to swear by in favor of trying less caloric cocktail options. I love experimenting with different combinations of fruits, juices, and herbs to create new cocktail combinations that are made with fresh, natural ingredients.
I recently shared a skinny mojito that tastes amazing and today's Skinny Strawberry Fizz Cocktail is another summer staple that I think you're going to love!
Ingredients
1 cup seltzer
1.5 ounce vodka
quarter lemon squeezed
3 strawberries thinly sliced
sprig mint
ice
Muddle (crush-don't chop) mint in the bottom of a lowball glass. Add ice, vodka, seltzer, lemon juice and strawberries. Stir and serve-garnish with lemon and mint if desired.
This drink tastes just as good without the vodka, in fact I often drink the virgin version during the day-it's so refreshing!! It's also the perfect cocktail for summer with the abundance of fresh strawberries available!
What is your favorite cocktail to enjoy on a summer evening?