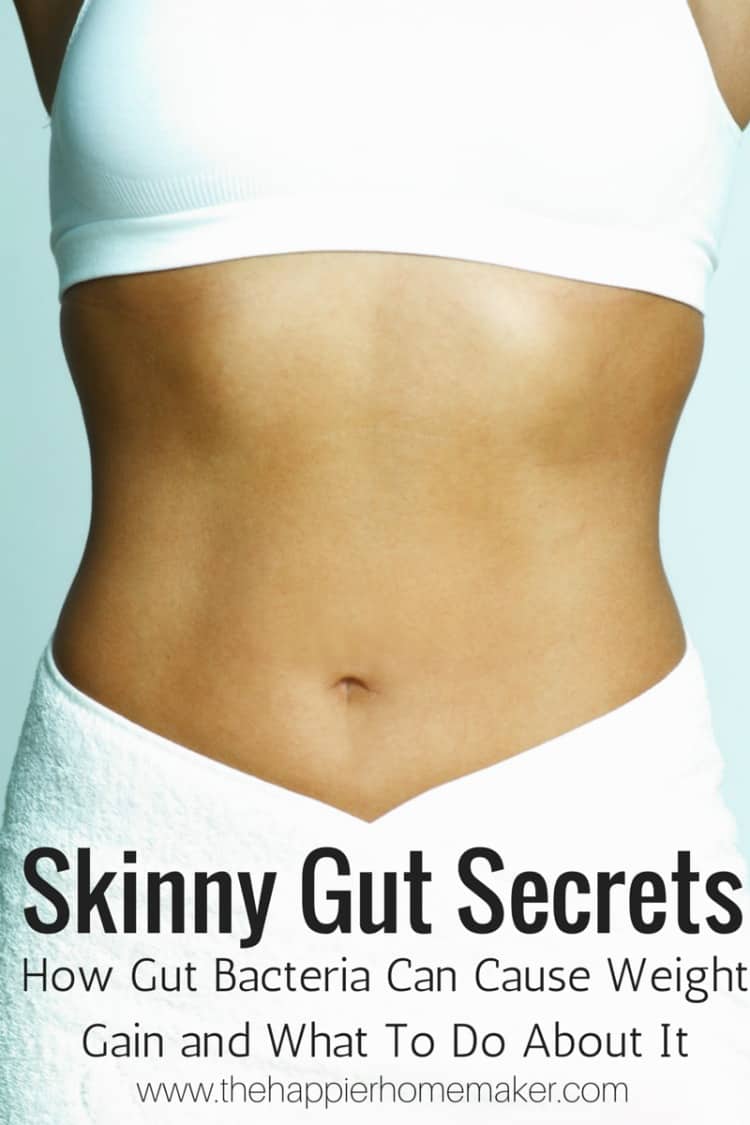 I've struggled my entire life with digestive problems-doctor after doctor have called it Irritable Bowel Syndrome and sent me home with a variety of medicines, none of which made a difference in my everyday life.  At best, I would feel bloated and sick after meals, at worst I didn't even want to leave the house because I never knew when I would need to find a restroom quick, fast and in a hurry. (Yes, I know, TMI, and way out of my comfort zone to share this but I feel others may have this problem too and I want to share what I've learned.)
Not only was I struggling with discomfort but also unexplained weight gain...I would restrict my calories, work out, and still had an overall feeling of bloat and heaviness in my abdomen.  I went gluten free, I've tried the Specific Carbohydrate Diet, Paleo, you name the diet, I've tried it!  Bottom line is I've been desperate for relief for years and have read about every book out there trying to get help...and I've finally found what works for me, and I'm hoping if anyone out there has similar struggles it will help you too.
The Knowledge
It surprises many people to learn that we have an enormous amount of microorganisms living in our digestive tract.  Not only do they live there-we NEED them there to digest our foods! Without the proper balance of microorganisms-not only the proper amounts but also the proper varieties, our entire system can get out of whack.  Studies have shown (see here) that gut bacteria influence how your body stores fat, how we respond to hormones that make us feel full, and how we regulate insulin levels.
The most helpful book I've found to explain the ins and outs of gut bacteria has been The Skinny Gut Diet. The author does an amazing job of explaining the good and bad bacteria that exist in the gut and how our diet and lifestyle affect those bacteria.  With the overuse of antibiotics and the not-so-healthy foods most of us eat, it's no wonder that our gut bacteria are way off their optimal ratios! The author recommends an altered diet and 5 daily supplements to help get your body back on track. I don't follow her plan exactly, but I can share with you what I do (and I recommend you read the book-I checked it out from my local library, it's a fast read!)
The Supplements
Probiotics- Obviously if we want to get our digestive bacteria back on track we're going to need to get those "good" bacteria back in our bodies.  I take this high potency probiotic supplement each day, it's one of the highest concentrations I've found and unlike many other probiotics, it's not necessary to refrigerate it after opening.  (When I tried the refrigerated kinds I always forgot to take them as they got lost in the fridge chaos!) I also drink a probiotic drink daily and try to consume kefir and fermented foods on a regular basis.

Multivitamin Unless you're eating superfoods each and every day we can all benefit from a daily multivitamin! If you're a woman of child bearing age be sure your vitamin has folic acid-a necessary nutrient for healthy pregnancies that you need BEFORE you conceive! Women may also want to consider a multivitamin with added calcium for bone strength and iron if you tend to be anemic or have heavy periods.
Omega-3 Many years ago my husband's doctor told him if he took only one type of supplement, it should be fish oil.  Fish oil is amazing for your cardiovascular system and the fatty acids are said to help lower triglycerides, ease rheumatoid arthritis, lower depression rates, ease inflammation, help with brain development in babies, and possibly even reduce ADHD symptoms.
While more research is needed to definitively prove some of those benefits, it's one supplement I make the entire family take!  For my  husband and myself we take these pills-they are specially coated to avoid the "fish burp" side effect of many fish oil (Omega-3) supplements.
For my 3 boys we use this liquid supplement, the boys don't mind it but I always follow with a small piece of dark chocolate so they take it willingly! This one was the best tasting I've found and has a very high concentration of Omega-3 for kids who can't swallow pills yet.
Digestive Enzymes Digestive enzymes have probably played the biggest role in alleviating my IBS symptoms.  I started by taking Detoxzyme, a Young Living supplement.  I joined Young Living for the essential oils but in all honesty, their supplements have pretty much changed my life!
When I started taking the Detoxzyme I saw a drastic improvement in how I felt after meals within a couple of days-I've bought this supplement for family members who have similar symptoms as myself and they have all benefited from it as well.
Along with Detoxzyme I also take another Young Living enzyme daily called Essentialzyme which promotes healthy pancreatic function. (The pancreas is secretes essential digestive juices and I have a history of pancreatic disorders in my family.) These two guys are my tummy staples along with our next category...
Fiber I'm a whole wheat girl and eat a lot of vegetables but it's hard to get the optimal 35 grams of fiber each day.  I tried many fiber supplements and let me tell you this-do NOT get the ones with inulin in them-it has horrible side effects that cause many people cramping and gas-not exactly ideal, amIright?
I found my favorite fiber supplement partly on accident when I ordered the Cleansing Trio from Young Living last year.  I love a good (short!) cleanse as I've shared here and I was intrigued to try Young Living's version.  One of the components is called ICP and it contains both soluble and insoluble fibers as well as a blend of essenital oils.  Fiber helps bulk your food up and encourages healthy intestinal movement (did you know that even if you're not constipated, you can have build up of old nasty food on the lining of your intestines? How gross is that?)
When I take the ICP I can tell a difference in how my abdomen actually feels and LOOKS.  I'm not kidding-my husband can walk in from work and tell if I've forgotten to take it because my stomach will be bloated if I did.
In January Young Living ran out of stock of ICP and I was without it for 6 long weeks.  In the first week off of it I gained a whopping 6 pounds of what I can only imagine to be water weight and slowed digestion build up.  Not a pretty picture.  When it came back in stock two weeks ago I ordered multiple bottles on expedited shipping and lost 3 pounds of weight just in the first 2 days back on it!
I can't say everyone will respond that way but for me, it definitely supports my body's proper digestion and I can assure you I'll not be running out ever again!   *As an aside, during those 6 weeks I didn't have it I tried many, many other fiber supplements and did not get that same "shrinking" effect from any other supplements.  This was the best I found for a general fiber supplement but for my particular body, I needed the additional essential oils and enzymes that ICP has in it.**
Diet
If you read The Skinny Gut Diet you'll see that she recommends a pretty restricted diet with no gluten and very limited sugars. Her method is actually pretty simple and she breaks it down into a very manageable plan complete with recipes and meal plan suggestions. While optimally I'd probably follow that diet, honestly that's not going to happen for me right now.  You all see the recipes I post around here-I have a sweet tooth.  And my husband is not on board with changing his diet drastically and a girl can only have so much willpower!
What I do try to do myself is limit my processed sugars-I try to eat lots of protein and veggies, drink a ton of water, and eat limited carbs. When I do eat carbs they are whole grains. I also allow myself one dark chocolate a day (these are my favorites) and-don't laugh-I seriously hide away from my family when I eat that chocolate! I have three kids under 9 and they always interrupt me when I'm eating, so when I get my one treat of the day (my "30 seconds of peace" as my husband says) I retreat with my chocolate to another part of the house just to enjoy it! It's silly but it works for me and makes that one little chocolate better than a whole cupcake!
So there you have it.  It may sounds like a lot but when it comes to how your body feels on a daily basis these are changes worth making! Again, I highly recommend you read The Skinny Gut Diet book to get her full plan and learn more about the delicate balance of our bodies.
*This post contains affiliate links but everything here are products that I use myself on a daily basis and highly recommend!*