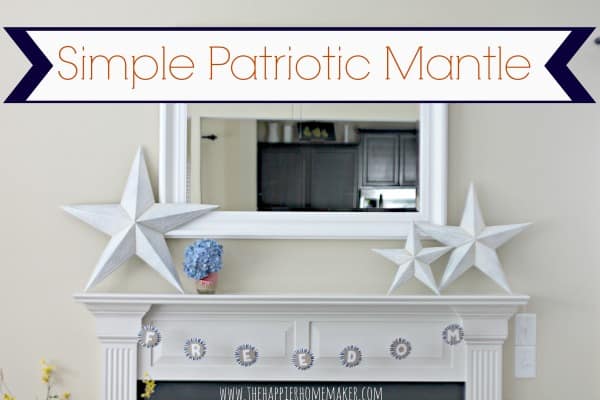 I've noticed lately that I've been leaning towards very simple and clean decor. So when it came time to replace my "little piggy" mantle with something seasonal I didn't want to go all out red, white, and blue this year. I wanted a patriotic mantle but something a little different…but I wasn't quite sure of what to do, so I sat with a naked mantle for a couple of weeks (gasp!)
Finally one day I received some happy mail-a Cricut Mini cutting machine to test drive and share will y'all. I used to be very big into paper crafting so this was a big day for me. So I unpacked the box and set it up on my desk, and there is sat for five days. Untouched. Because I was a little scared to try and figure out how it worked! (You know, in all my free time after writing this blog, blogging for Bright Settings, and taking care of my three little monsters boys!)
Finally I gathered the courage and plugged it into my laptop and uploaded the software. Then I started kicking myself in the tooshie because this stuff was pretty darn easy to use and get started with!!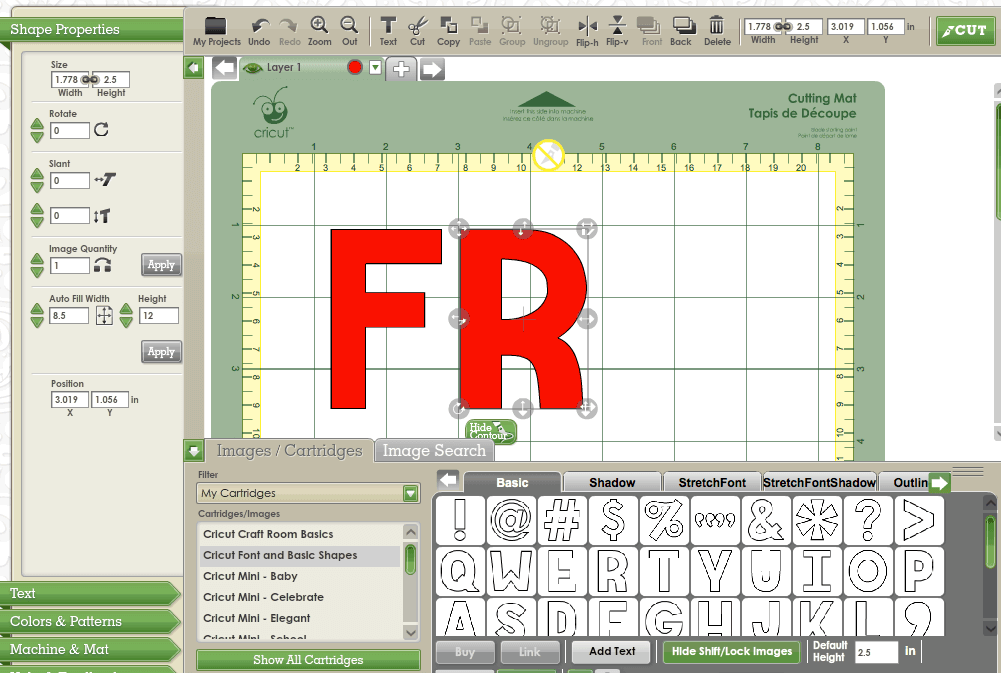 Do you know what makes it so incredibly easy? If you go ahead and watch the tons of video tutorials they have available to learn from (and not try to figure it out without directions like some stubborn bloggers, ahem!)
With just the free fonts and shapes that come with the machine I was able to create this really simple and easy banner. It actually comes with over 500 free digital images and you can access thousands more through the Cricut Craft Room software and purchase right from your computer.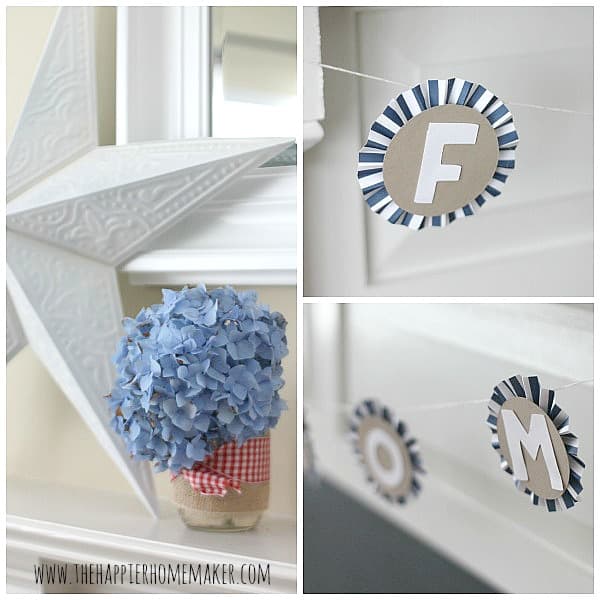 To create my banner I cut out the letters and circles with the Cricut then accordion folded strips of scrapbook paper behind the circles for a dimensional look. I attached it to white twine with-you guessed it-hot glue!
The entire project took less than an hour and was super easy!