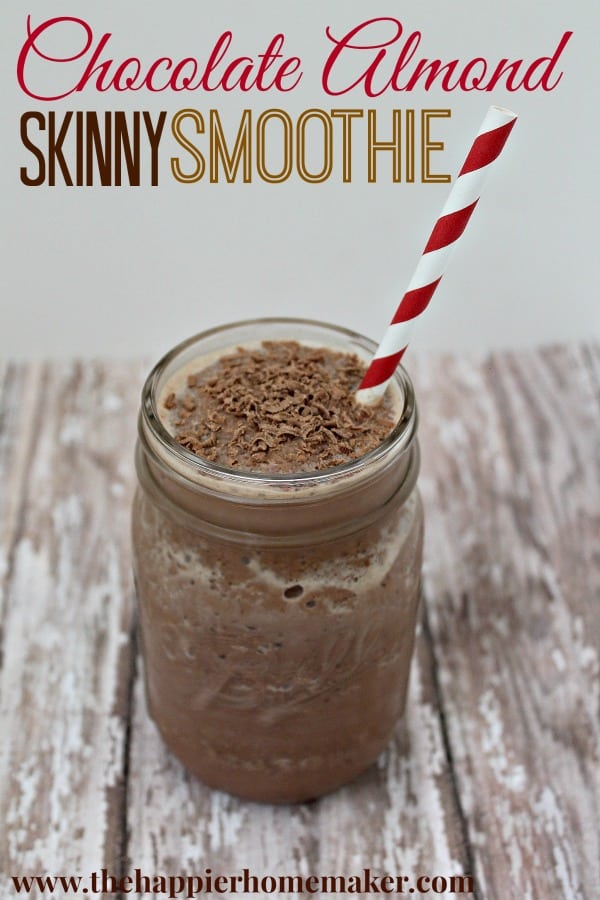 Over the past year I've been slowly implementing changes to my family's life to help us all be more healthy. I used to be very diligent about the choices I made for my home but quite honestly when my husband deployed to Iraq for a year in 2011 I let things slide a bit. I was only 7 weeks pregnant when he left and home with a 2 and 4 year old and exhausted from my pregnancy so I pretty much went into survival mode-whatever was the easiest option was what I chose.
Out went the high quality diet and in came convenience foods, my boys started watching a significant amount of TV and spending less time outdoors, I stopped paying attention to the cleaners and chemicals I used. Basically-I got lazy. I could blame the deployment and pregnancy all I wanted but when my husband came home I didn't get back on track right away...about 6 months ago I decided enough was enough though. I started implementing small changes and little by little we've been improving the health of our home and family.
I've already shared how I did a cleanse, started using essential oils instead of chemicals, and today I want to share with you why our family chooses almond milk as part of moving towards a more plant-based diet. By moving more of our foods to plant-based nutrition we not only decrease unhealthy calories but like the plants the foods are made from, I feel it makes us "bloom" and feel overall more healthy and energetic. One of the first ways I started moving away from our more animal based diet was substituting dairy with almond milk in our cereal and recipes. For those that haven't tried almond milk I think you're going to be in for a very pleasant surprise-we use Silk Vanilla Almondmilk exclusively and it tastes delicious, has 50% more calcium per serving than regular milk, no cholesterol or saturated fat, and is made from non-GMO almonds grown in the US (California specifically.) I love that I get more calcium while getting less fat and calories and awesome taste. It's really a win-win!
Now if you're like me with little ones who are super picky I want to share a recipe that will win them over when first introducing almond milk to your family-a Chocolate Almond Skinny Smoothie. Packed with protein and healthy goodness you'll feel great about serving this snack to your family (or yourself!)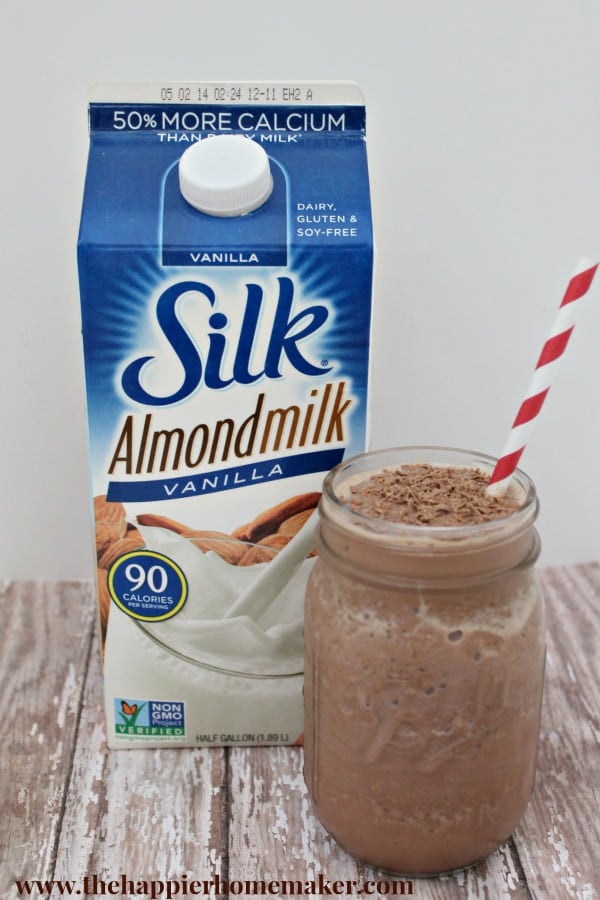 Ingredients
1 cup Silk Vanilla Almondmilk
2 tablespoon almond butter
2 tablespoon unsweetened cocoa
½ banana
1 teaspoon vanilla extract
2 cups ice (adjust ice to your desired thickness, more ice for a thicker smoothie, less for a thinner smoothie)
Combine all ingredients in a blender (affiliate link) and blend until smooth. I like to garnish mine with a grated Hershey's kiss for an extra special touch!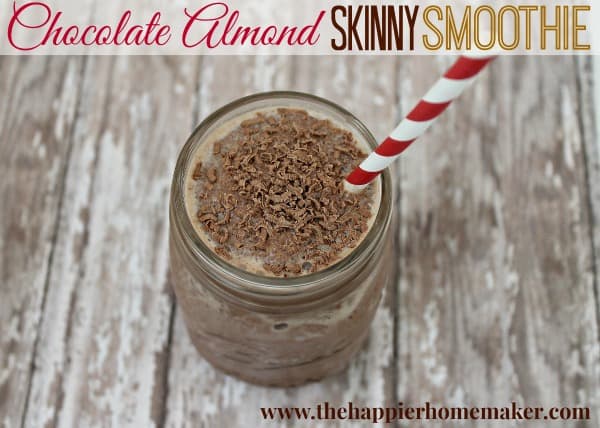 You might also like these skinny recipes: