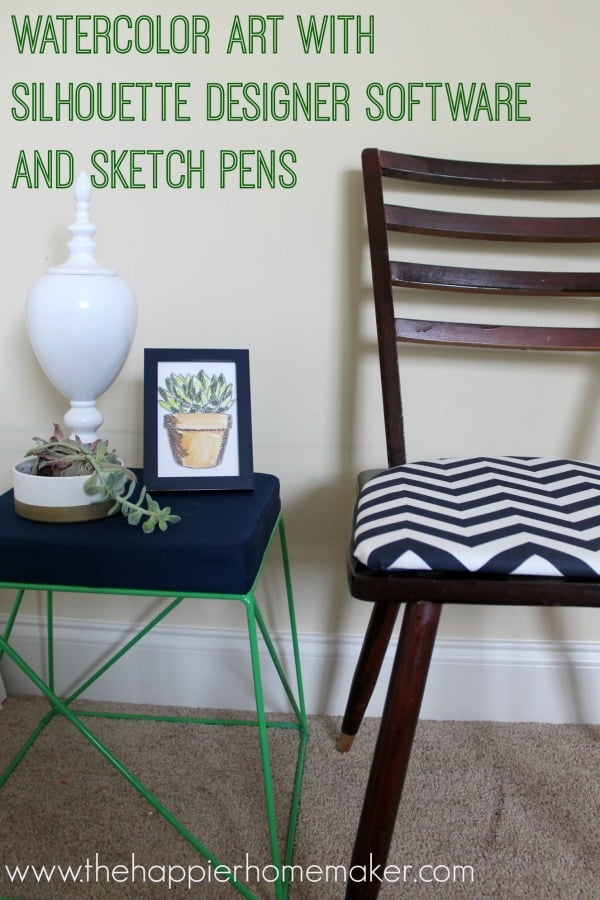 Today I'm sharing with y'all the latest Silhouette promotion and this month it's all about the Designer Edition Software! When you purchase a Silhouette you automatically receive the basic software but upgrading to the Designer Edition offers a lot of cool tools that really let you take control over your creativity!
One of my favorite features of the Designer Edition Software is the ability to use your own images to create sketches using the sketch pens! To show you a super fast project using this feature I made a quick little watercolor to share today!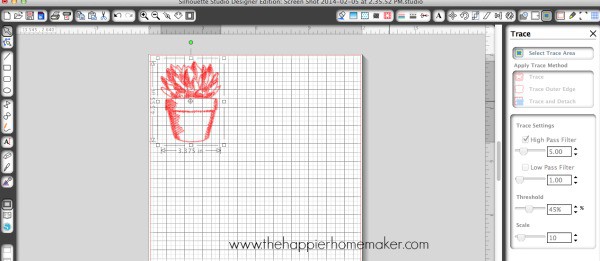 I started by finding an image of a little potted succulent. Just like in the basic edition I used the Trace function to trace it and deleted the original image. Now comes the magic of the Designer Software!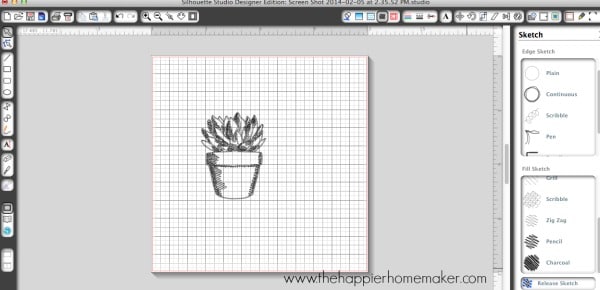 You'll see on the top right side of the screen that the Designer Software has a few extra function buttons…I clicked the sketch function (looks like a little scribble) and clicked on the "plain" type of edge-there are a lot of different options that are fun to play with but for this drawing I wanted it as simple as possible. You can also choose on the bottom menu to fill in any space with different patterns.
Once my sketch was ready I sent it to the Silhouette (adjusting the functions for sketching first of course!) and watched as it was magically sketched out for me! I diluted some craft paint with water to color the image and popped it in a little clearance frame!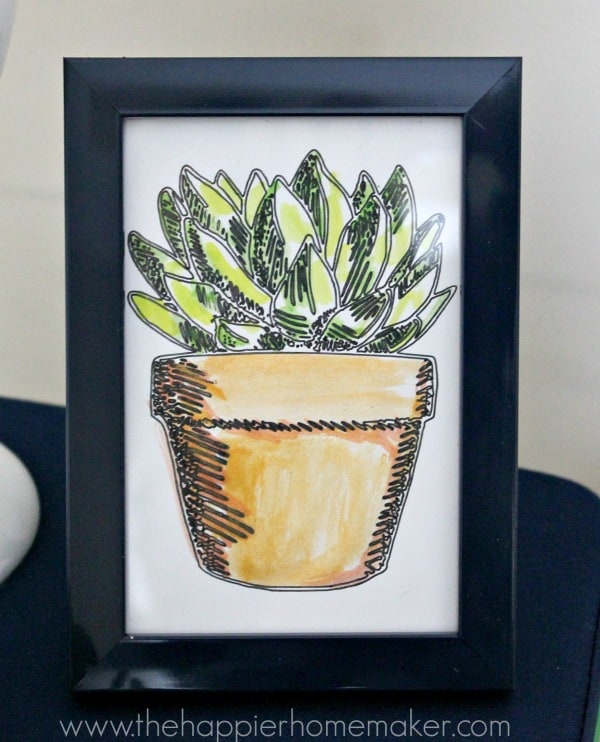 Super easy and cute right? It's so much fun to play with!