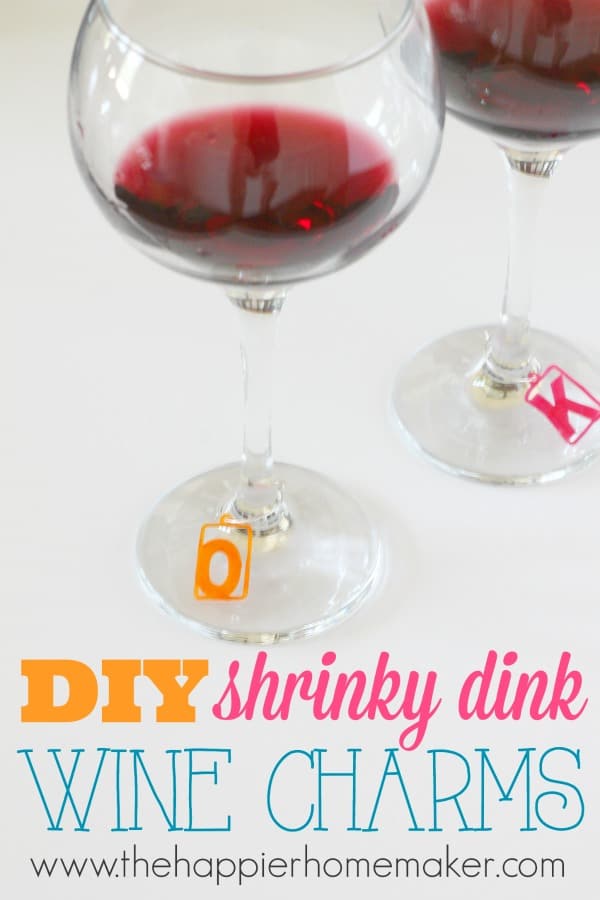 Just before our move in May I hosted a farewell for the leader of our spouse's coffee group (for my husband's military unit.) As a thank you gift, the guest of honor had created the cutest little wine charms for everyone and I had to grill her on how she did it…when she said shrinky dinks I was shocked! I had never thought to use shrinky dinks for anything other than kid's crafting! I had to try to make my own version to share with you all and I can guarantee that shrinky dinks are going to be a craft room staple from now on!
Supplies:
Instructions:
I started by choosing a design from the Silhouette store, I chose it because it was personalized so people could choose a charm with their initial on it and it had the holes for attaching to the charm ring already in the design.  If you don't have a Silhouette you could choose a more simple shape and use a punch to create your tags!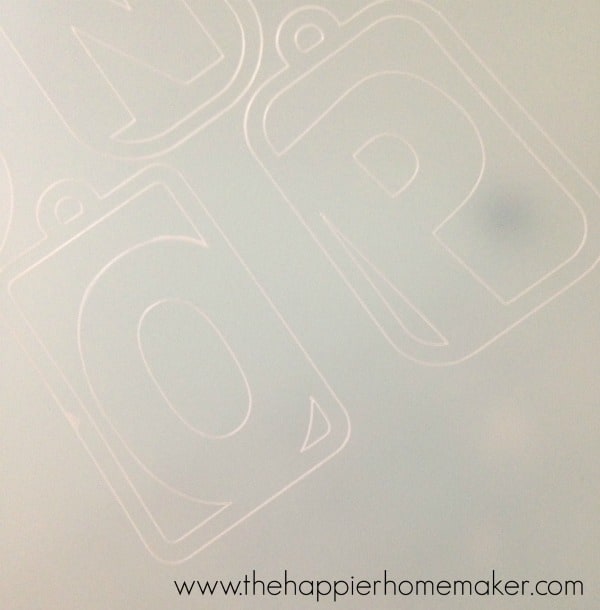 I sized my shaped about twice as large as I wanted the finished project to be as the shrinky dink material shrinks down 50%.  I set my Silhouette on the highest blade option and cut it out.  The shrinky dink material is super thick so it didn't cut all the way through even at that depth but I was able to easily "tear" the shape out along the lines.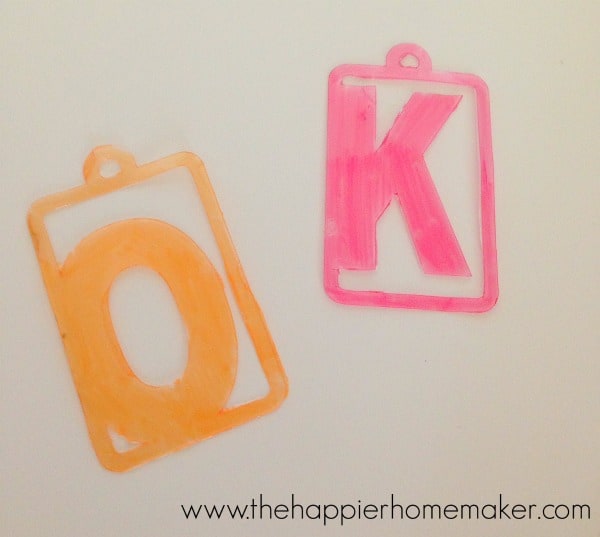 Once the shapes were cut out I colored them with Sharpie markers.  The color gets more intense when they shrink up so keep that in mind.
Then, I simply used my heat gun to shrink them down! You can also do this in the oven per the package instructions if you don't have a heat gun, it was just faster for me to do it with the gun.  Be careful picking them up after heating, they'll be very hot! They do remain slightly pliable for a moment or two after you stop heating them if you need to flatten them or if you wanted to add dimension to the design. Then you simply add them to the charm rings (you can also find these as earring parts in the jewelry section of the craft store!)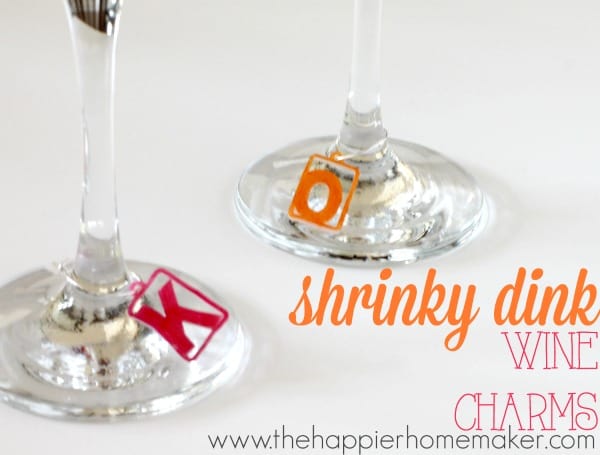 That's it! It's an easy ten minute project and they would make a cute hostess gift! There are so many possibilities with these-I'll probably try to make a few more variations this autumn for holiday gifts!