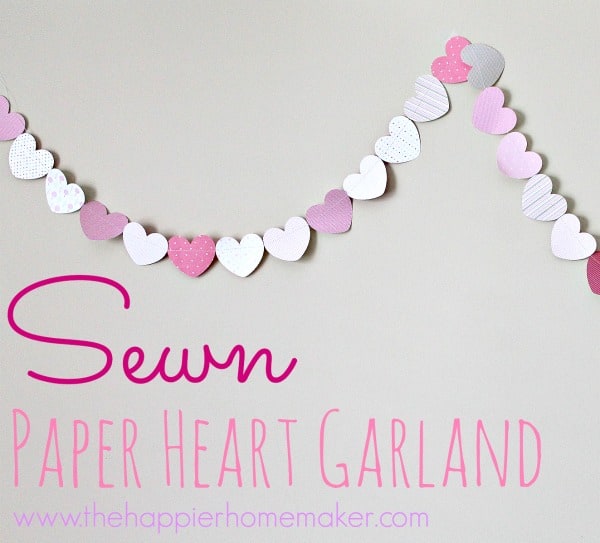 I hadn't planned on posting any Valentine's projects until next week but this past Monday I saw this blog post from a blogger with a very, very sick 5 year old daughter who is in the last days of her life. It was heartbreaking to read and I can't even begin to imagine what this family is going through.
The family did have one request though, they want to fill little Lucy's hospital room with hearts in honor of Valentine's Day. As soon as I read the request I went straight to my office and made this paper garland-it's already in the mail to her as you read this. I'm hoping this post might inspire many of you to send some love her way as well.
As far as making the sewn paper garland tutorial itself, it is so very easy. I used my Silhouette to cut out about 50 hearts using various scrapbook paper I had on hand. Then I just fed them through my sewing machine one after another to connect them all…very easy. (Please note this will dull your needle so if you may want to have one particular needle for sewing paper.)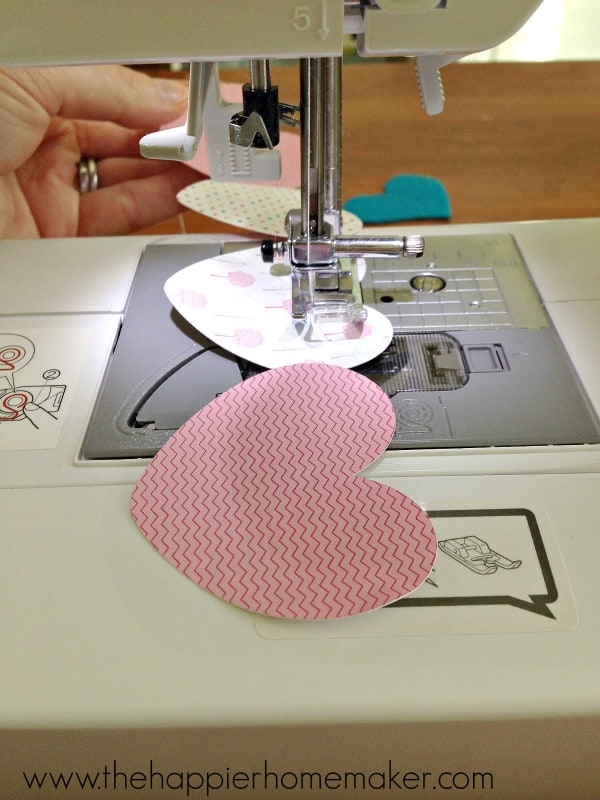 I fully plan on making another of these to decorate my mantel this Valentine's Day but in the meantime I hope this one can bring at least a little light to a family in need of some love. I do hope you'll join me in supporting them, again here is the blog post where you can read their request.