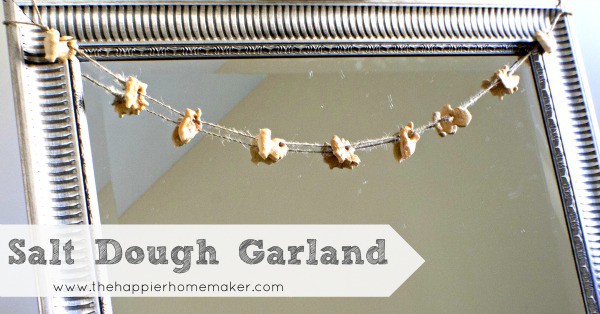 I love making salt dough ornaments with my boys around the holidays.  Each year we make an ornament with their handprint for the tree.  It's easy and they enjoy it so much.  This year I was inspired by my blogging friend Courtenay over at
The Creek Line House
to make some salt dough ornaments to decorate for Autumn.  She did it with her daughter a few weeks ago and I loved the idea.  Then, when shopping for my
World Market DIY Pillows
, I saw these adorable miniature cookie cutters and I knew they would be perfect for using with salt dough!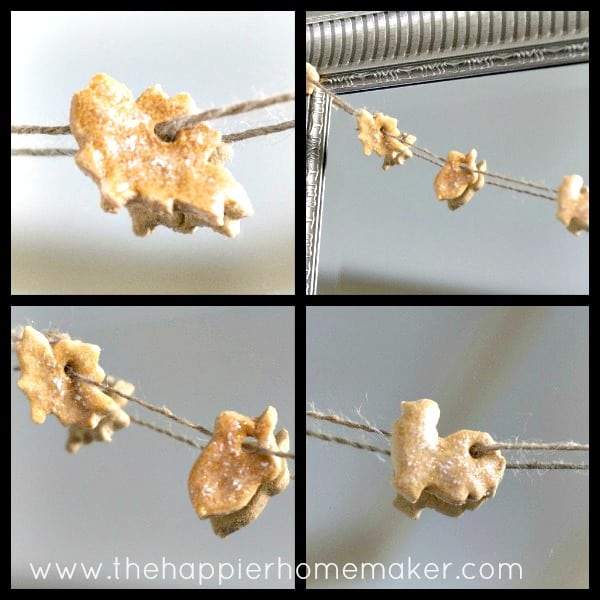 Basic Salt Dough Recipe
1 cup of salt
2 cups of flour
1 cup lukewarm water
Mix the salt and flour then add the water and mix.  If it is still sticky add more flour until it is a nice, Playdoh like consistency. Knead the dough for a good five minutes or so until it is nice and smooth, then roll out and cut with your cookie cutters!
You can let your dough air dry overnight to harden or you can bake it at 350 degrees…I bake mine because I like the warm brown color the dough turns when baked (it will dry white if you let it air dry.) Dpeending on how thick your ornaments are you will bake for 45 minutes-2 hours.  Just keep an eye on them.  Mine took about an hour to finish.
After the ornaments were cool I added a layer of Mod Podge Gold Dimensional Magic for a glittery sheen.  You could also paint them with acrylic paints depending on "the look" you were going for.  I then hung them with twine, using a dab of hot glue onthe back of each ornament to keep it facing forward on the garland.
Do you ever make salt dough ornaments? Did you make them as a child?