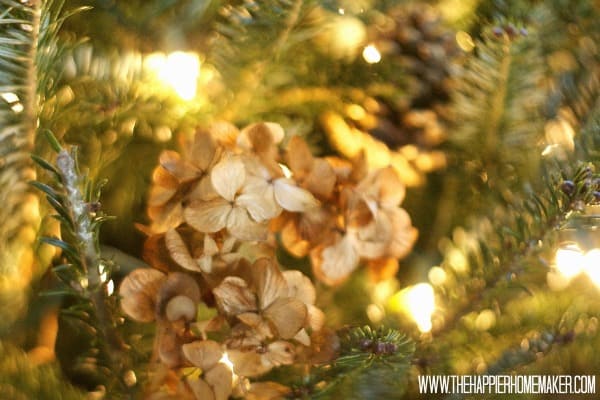 When I was a little girl my mother would put the Christmas tree up in the front room and meticulously decorate it in silver and gold. The white lights would twinkle against the metallic ornaments and big, beautiful flowing ribbons came down from a bow at the top. It was beautiful.
And I hated it.
I would whine and complain. (I was good at that.) Finally one year she wised up and got two trees. One for her beautiful decorations, one for me with bright colored lights and ornaments made by little hands.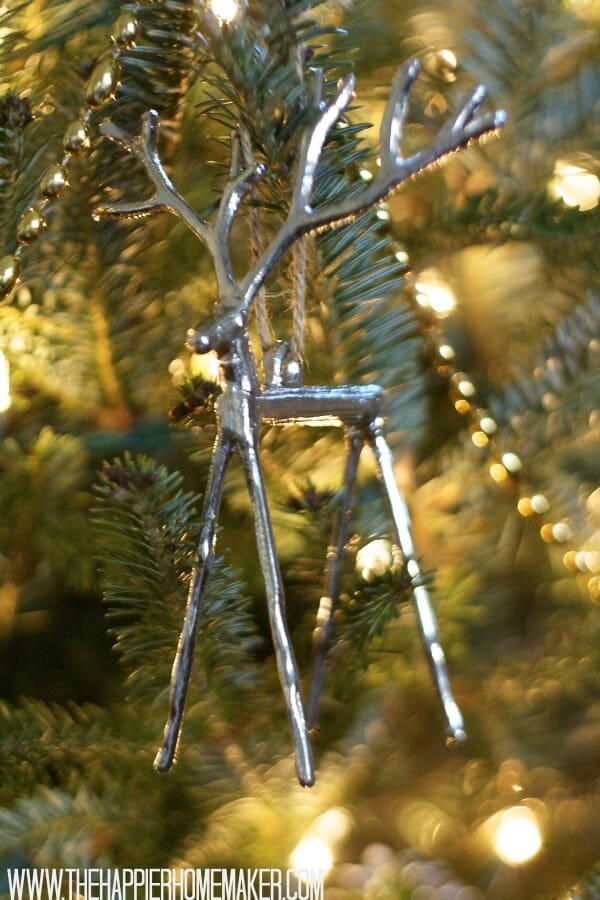 Now I'm the mom and I knew that I wanted two trees this year-one to decorate with the boys and one for me. You see…a blogger has certain obligations. Certain expectations to meet. And my expectation was to decorate a tree without spending one pretty penny. A beautiful tree.
So I picked up a Frasier Fir on Thanksgiving weekend and got to work. I spray painted pine cones, clipped hydrangeas, and raided the decorations I already had (including vase fillers!)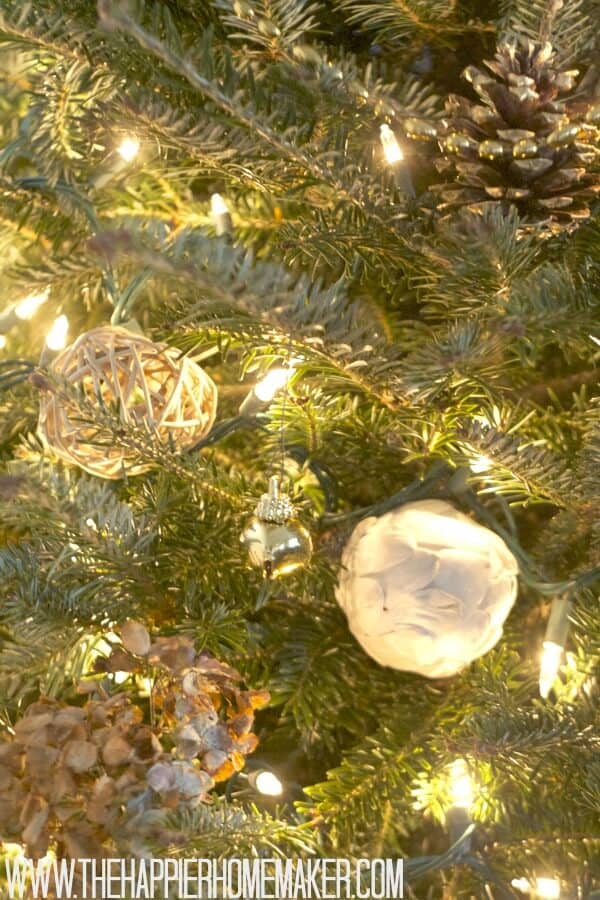 And I created what I call my Woodlands Tree.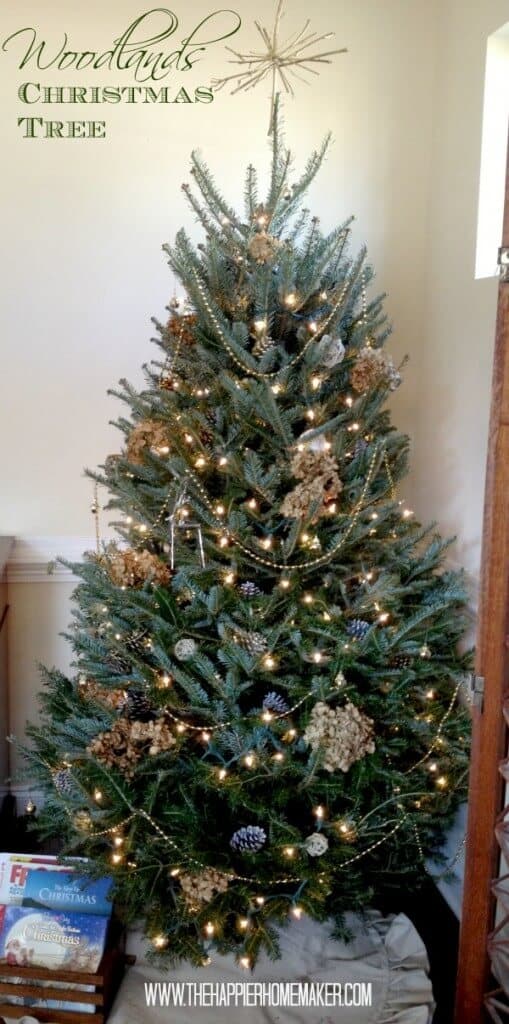 It's neutral, it's spare (for now), it's me. And I love it.
I'll be adding more homemade decorations over the next couple of weeks and sharing them with you…stay tuned and we'll finish decorating the tree together.