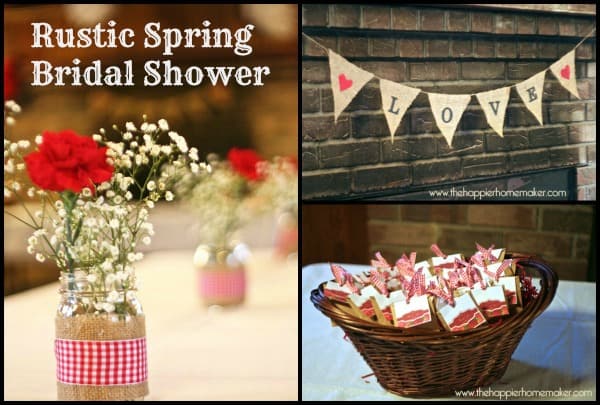 Rustic Bridal Shower
Despite generally feeling like a walking NyQuil ad lately, I made a quick trip to South Carolina this weekend to co-host my step-sister's bridal shower.
The shower was at a state park meeting hall on the Edisto River and we decided on a rustic bridal shower theme to go along with the setting. I was in charge of favors and decor.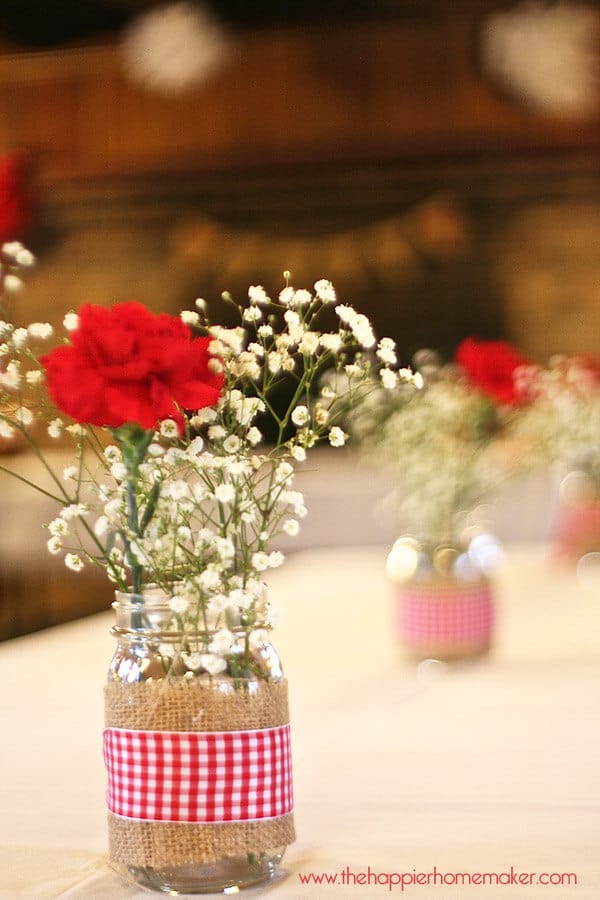 Affordable Mason Jar Bridal Shower Centerpieces
I chose a red, white, and burlap color scheme. To create the centerpieces I started with basic Mason Jars. I bought some burlap yardage at Hobby Lobby and cut into strips and hot glued around the jars.
Then I tied red and white Gingham ribbon around them-easy and just perfect! I used three jars on each table and filled them with red carnations and baby's breath.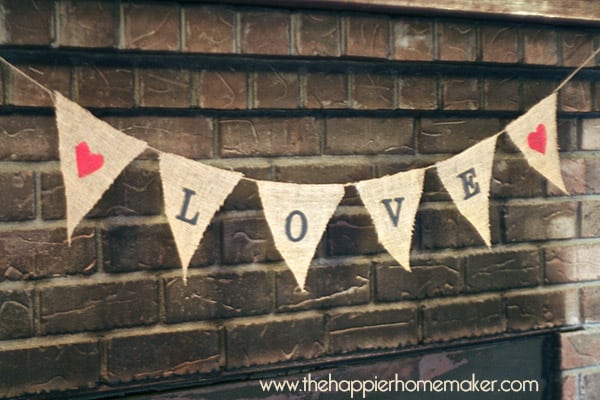 Burlap Bridal Shower Banner
At one end of the room was a fireplace which we placed the gift table in front of. I made an easy little burlap banner to hang above it. I used the same burlap yardage as the centerpieces and cut six triangles.
I used chipboard letters painted black to spell out "Love" and freehand painted the hearts with acrylic paint. I assembled it with hot glue (of course) and it hangs on jute twine.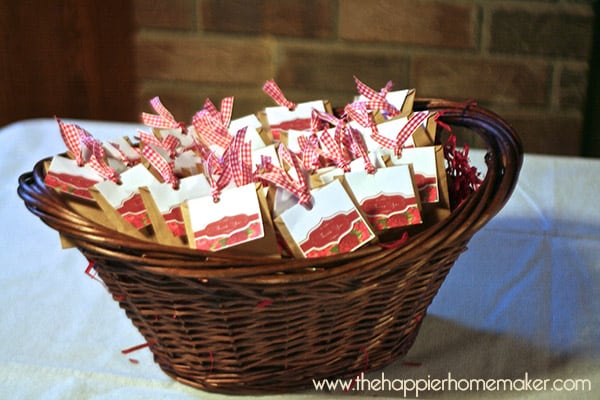 Rustic Bridal Shower Seed Packet Favors
Since it is supposed to be Spring, not that it feels like it, we decided on seed packet favors. I am in love with the way these turned out! They were very affordable as well and could be customized to any occasion.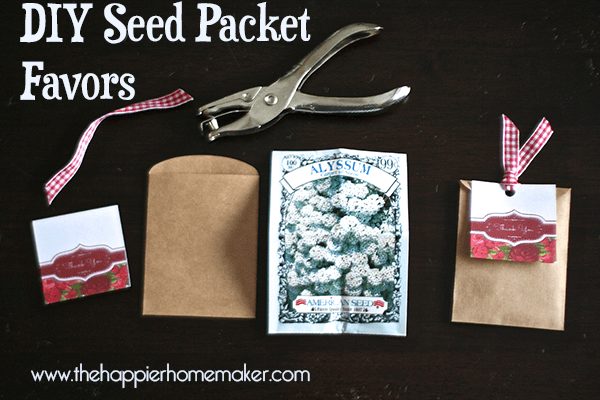 I bought seed packets at the dollar store for 4/$1. The gingham ribbon and small bags were under $5 from Hobby Lobby. I created the tag using PicMonkey.
I loved the way they turned out and they were a big hit at the shower.
All in all we were able to decorate the shower without breaking my budget and it turned out really cute!
Wedding season is about to hit full swing…do you have any weddings coming up? How about showers? What do you think of the rustic theme we chose?