Make these cute rosemary wreath Christmas place cards to decorate your holiday table!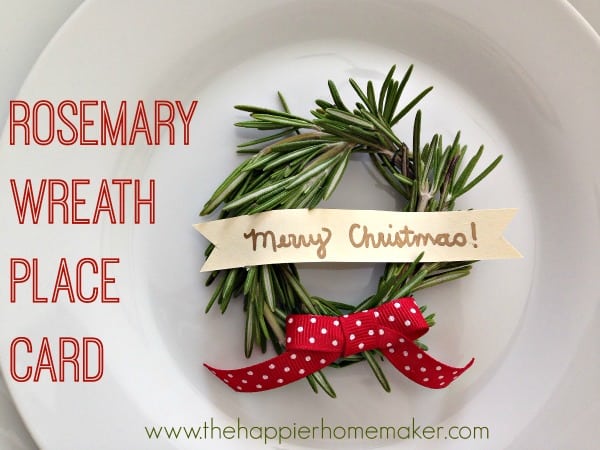 Rosemary Wreath DIY Christmas Placecards
I had some leftover rosemary in my craft room last week (you have no idea the randomness that room holds) and I thought that it would make an adorable mini rosemary wreath. And if one was going to make an adorable mini wreath then shouldn't one put a little bow and banner one that wreath and call it a place card?
Yes. One should. So I did.
And you should too!
Rosemary Wreath Christmas Placecard Supplies
rosemary
floral wire
ribbon
hot glue
cardstock
pen or marker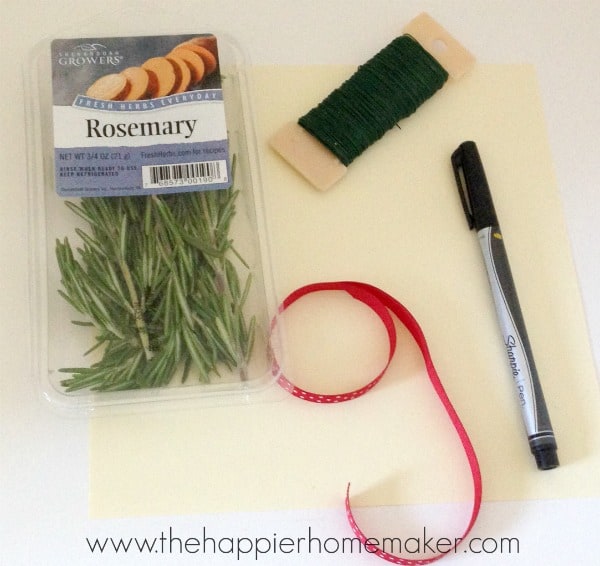 How to Make a Rosemary Wreath Christmas Placecard
Begin by wiring your rosemary into a circle. I used two sprigs of rosemary, one over the other to create more fullness in my little wreath.
You may find this is a little easier the fresher the rosemary is, as it stiffens as it dries out. After you get the wreath together you can trim or hide any excess floral wire.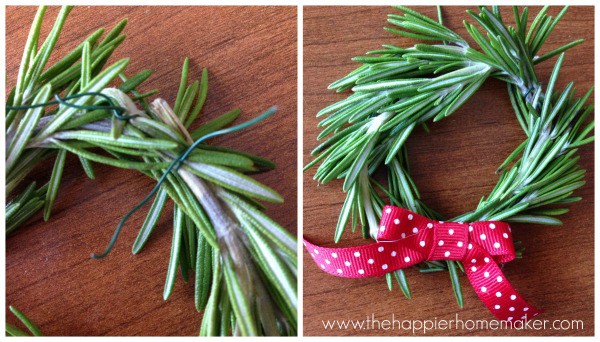 Add a bow (to see how I make "pretty" bows see this post) Next cut a piece of cardstock approximately ½″ by 3″ and write your message of choice-these would be adorable with names for a table setting or a generic message like I chose.
Using your fingers gently curve your cardstock banner to give it dimension. Snip the ends decoratively if you like.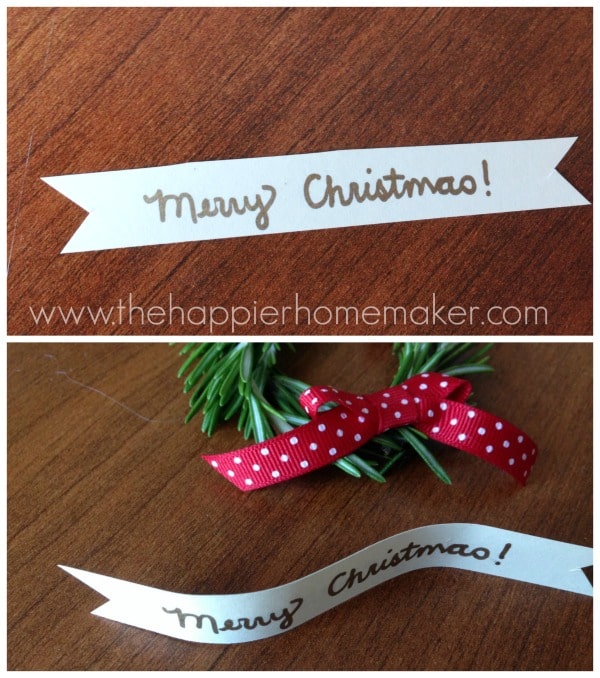 Use hot-glue to adhere the banner to both sides of the wreath and you're all finished!
A cute, easy to make addition to any holiday table! I love these, imagine how you could change them up throughout the year by changing ribbons too!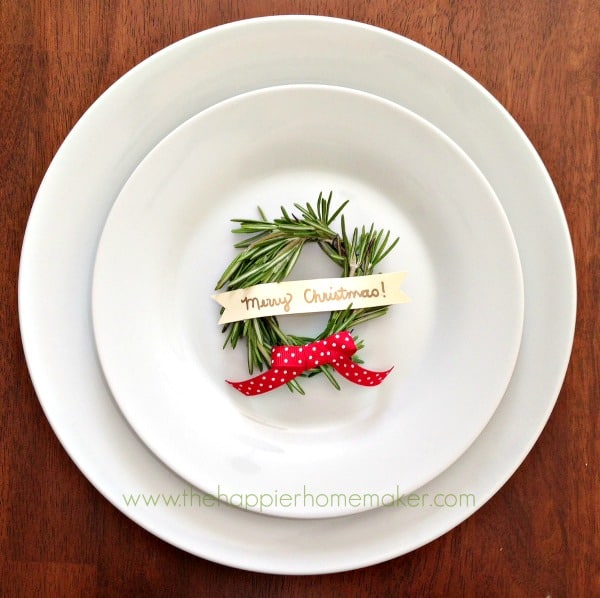 Do you use place cards at your holiday tables?