Make your own DIY Pom Pom Garland in just minutes with this easy step by step tutorial!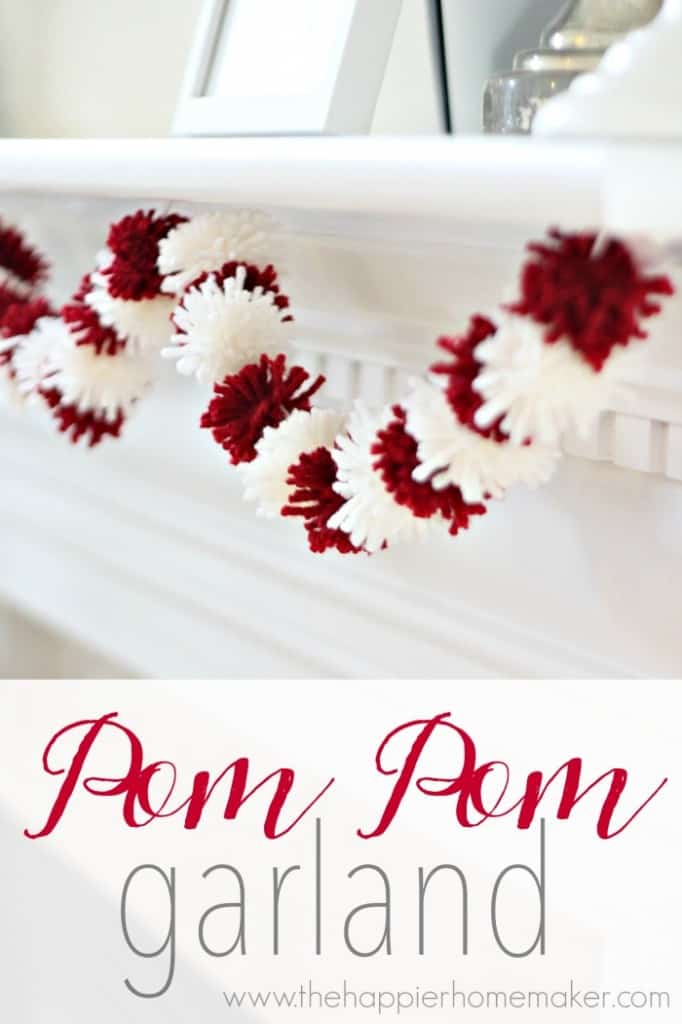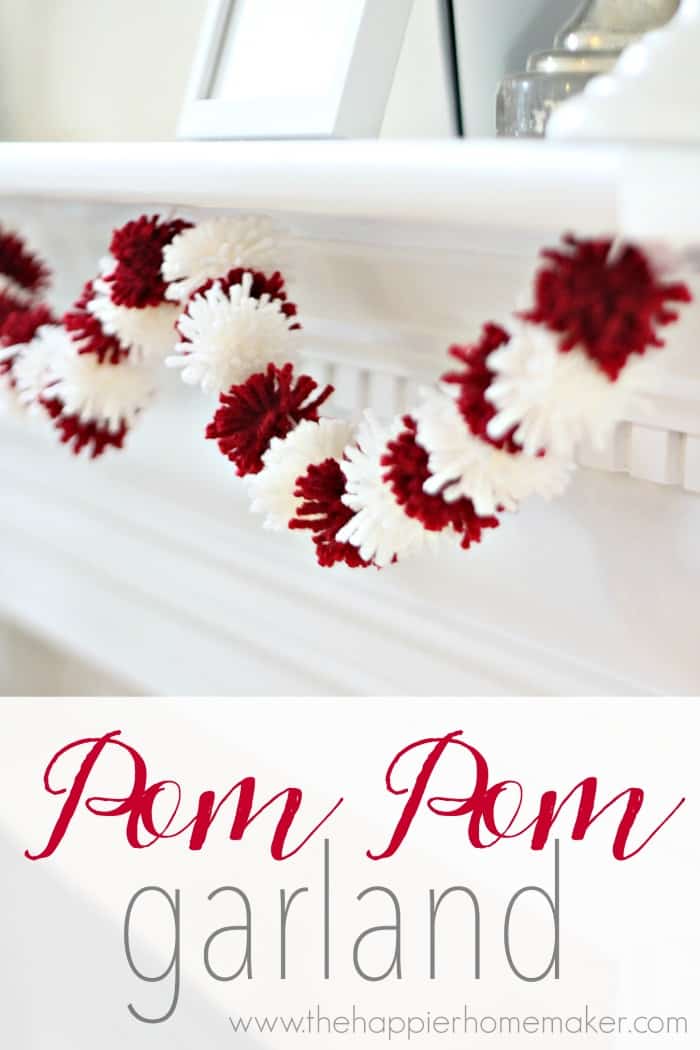 Who doesn't love a pom pom? Especially a pom pom garland you can make yourself and customize for any occasion!
Do you remember the giant Pom Pom Wreath I made last autumn? I actually was packing it up last week and it made me want to make another pom pom project.
I raided my stash of yarn and found some red and white yarn that were just screaming to be made into a Valentine's Day project-I decided on this pretty little red and white pom pom garland. It was so easy to make and could be adapted for any occasion or decor by changing up the colors-I love the whimsy of it! Best of all it is super easy to make!
Supplies
yarn in your choice of colors and thickness
large fork
scissors
crochet needle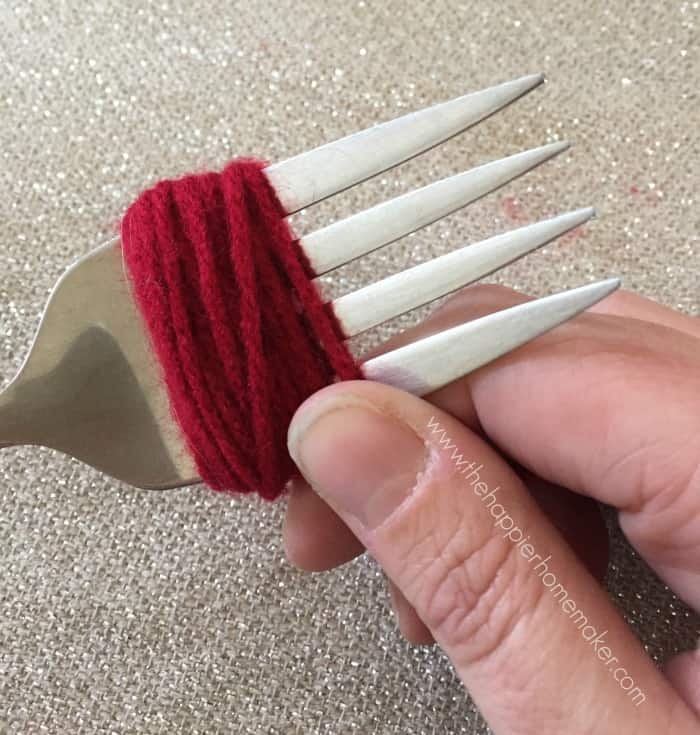 How to make pom poms with a fork
Start by winding your yarn around the tines of a fork-I used a large serving fork for these mini pom poms and found that winding 25-30 times gave me nice dense and fluffy pom poms.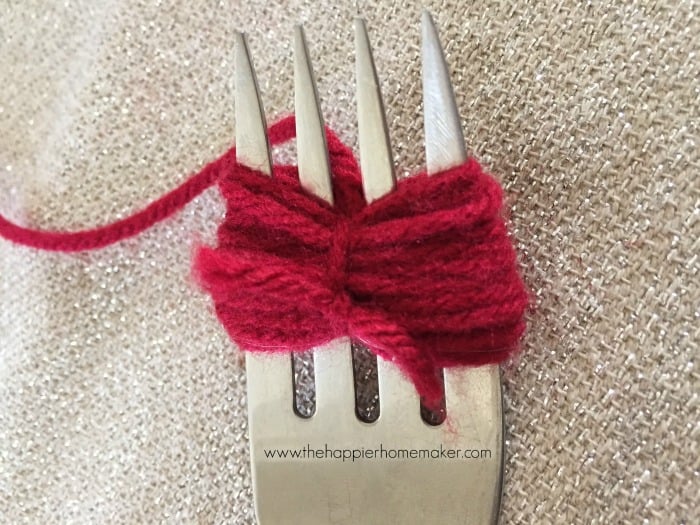 Cut a 3-4" piece of yarn of the same color and thread it through the middle of the fork tines and tie a knot tightly around the center of your wound yarn.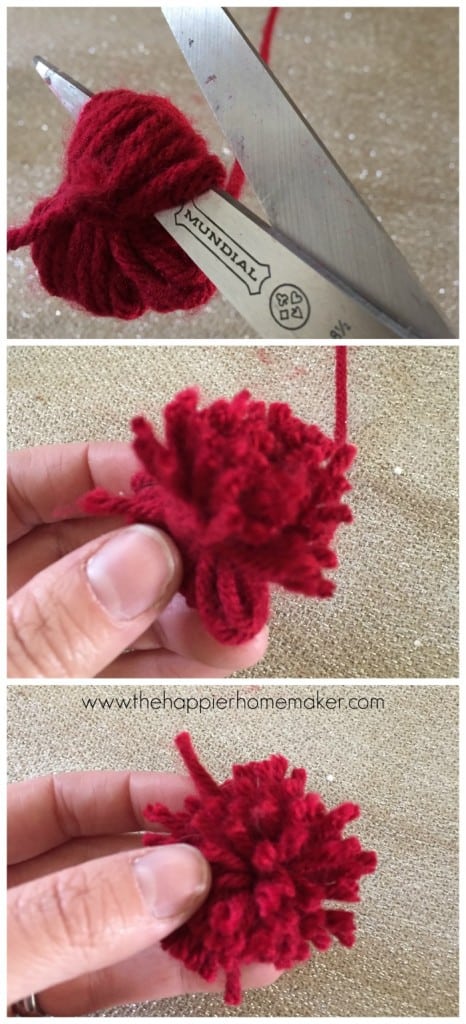 Carefully slide the yarn off of the fork and use scissors to snip the loops on either end of the tie. Trim any longer pieces to shape the pom pom and fluff as needed.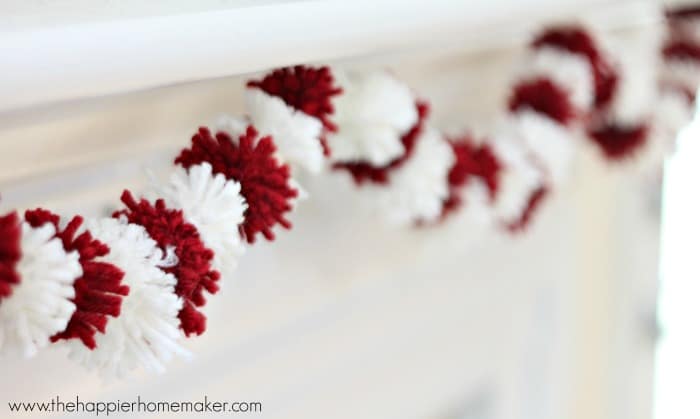 How to attach pompoms to string
When you have all of your pom poms made thread them into a garland using yarn and a crochet needle through the center of the pom pom.
FAQs
What is the best string for pompoms?
I like to use yarn for homemade pompoms because the thickness makes for a fluffy end result. You can experiment with different thickness yarns to change up the look of your pompom garland.
How many times do you wrap yarn for pom poms?
This will vary a lot by the yarn you are using and the size of the pom poms you are making. For my mini pompoms above I found that 25-30 times around the fork was enough. I used a super thick yarn for my giant pom pom wreath and wrapped it about 40 times around a 6 inch wide base. The thinner your yarn, the more you should wrap it.
Why do my pom poms keep falling apart?
Make sure you tie the center of the pom pom very tight or the yarn will come loose.
This looks so cute up on my work-in-progress Valentine's Mantel and it is really motivating me to make a fun multicolored garland to decorate our homeschool classroom. What do you think?
Anybody else like a good pom pom as much as I do?