This post is sponsored by MorningStar Farms®. The opinions and text are all mine.
Go southern style with this Spicy Black Bean Burger topped with pimento cheese and homemade fried onions. This burger is packed with flavor that takes it over the top!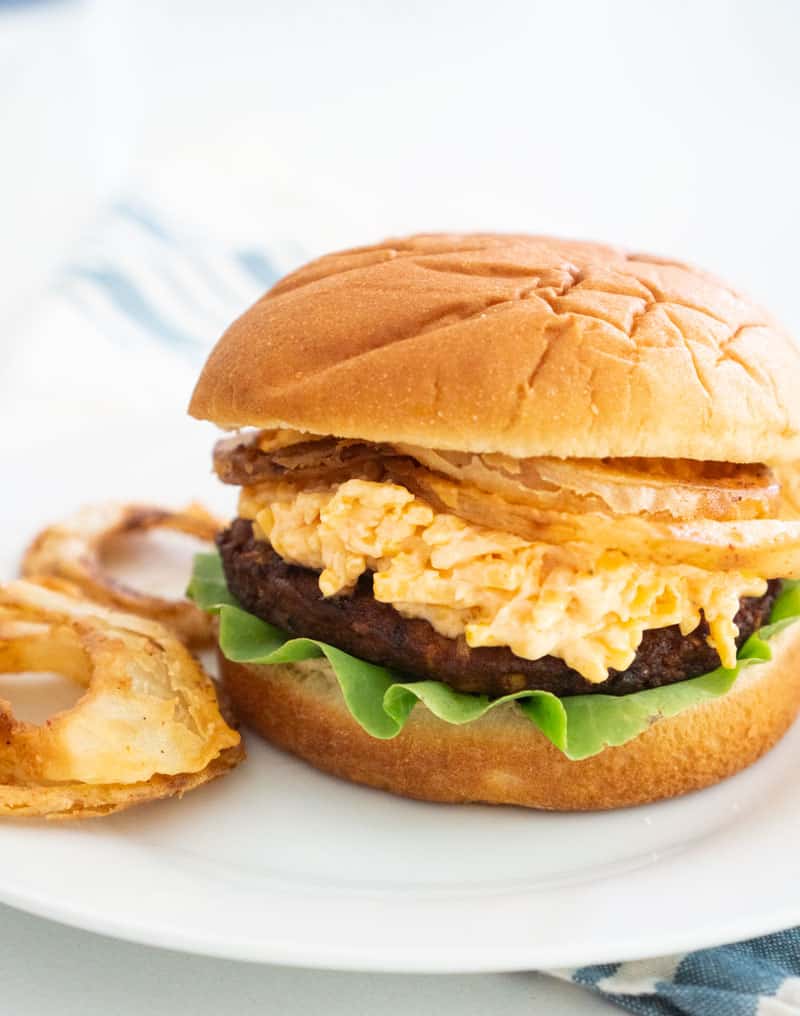 I've mentioned quite a few times that our family has 1-2 vegetarian nights a week. I love experimenting with new recipes for our meat-free nights and I have to tell you, today's southern style spicy black bean burger was a HUGE hit!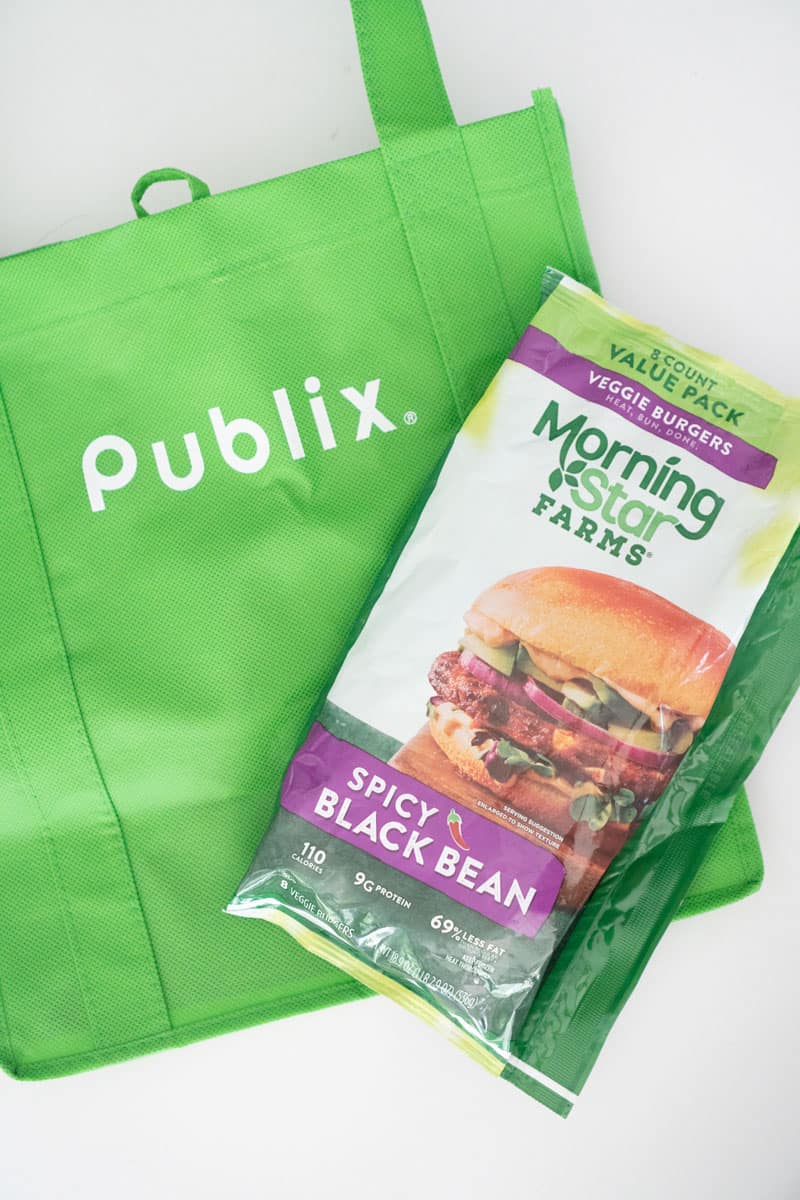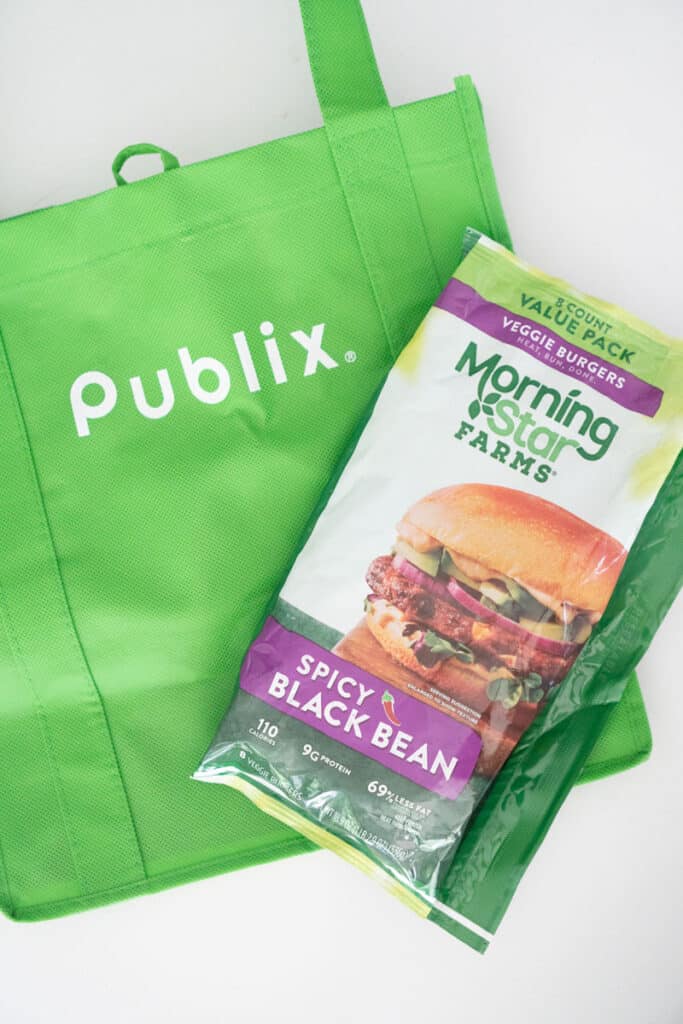 I picked up these MorningStar Farms® Spicy Black Bean Burgers after spotting them in the freezer aisle of my local Publix. MorningStar Farms® is my favorite brand of plant-based foods, so I decided to give them a try. I knew they would be perfect for a nice summer burger night! I decided to go straight southern, topping them with pimento cheese and some homemade fried onions!
Save on Morningstar Farms® with Publix Summer Savings!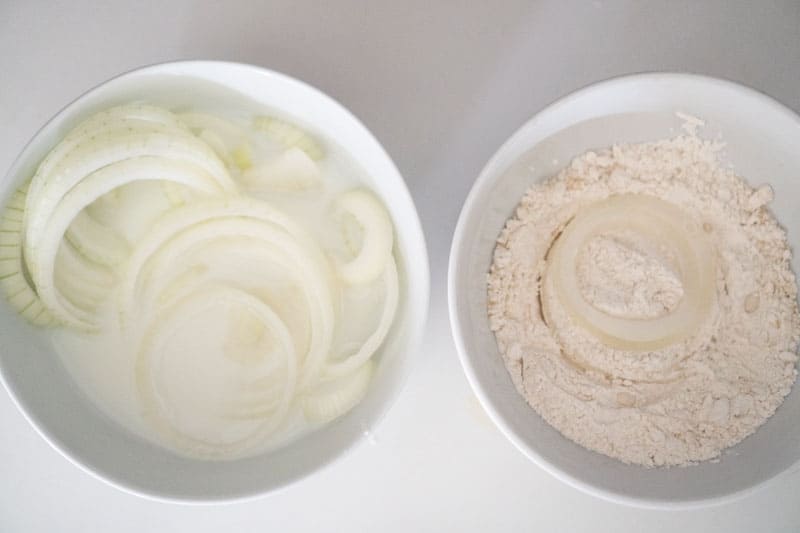 How to Make Homemade Fried Onions
Making your own fried onions is super easy and fast-they are soooo tasty! Simply slice your onion into thin rings and let it soak in a bowl of milk for 5-10 minutes.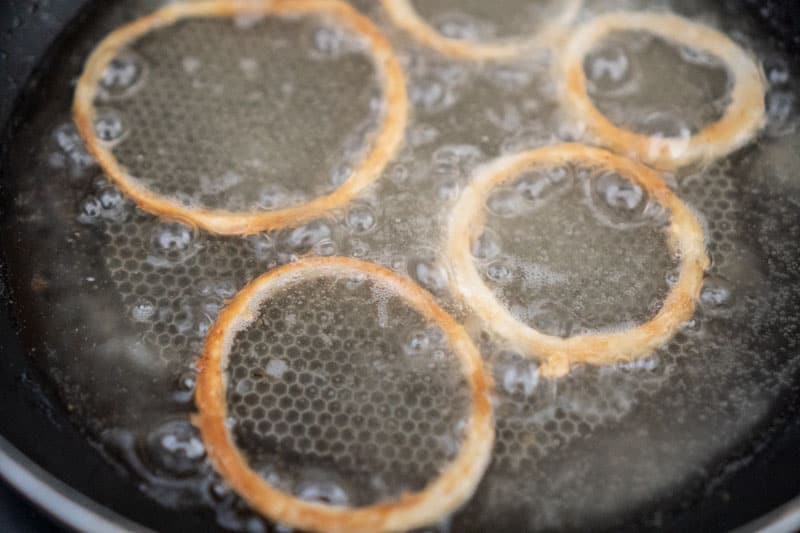 Then coat the onions in some seasoned flour. I like to add garlic powder and white pepper to mine! After that you simply fry them until they are golden brown and allow them to rest on a paper towel covered plate before eating.
Seriously easy right? They are the perfect topping for this burger. They add a punch of flavor and a bit of crunch to balance out the spiciness of the MorningStar Farms® Spicy Black Bean Burger and the creamy pimento cheese!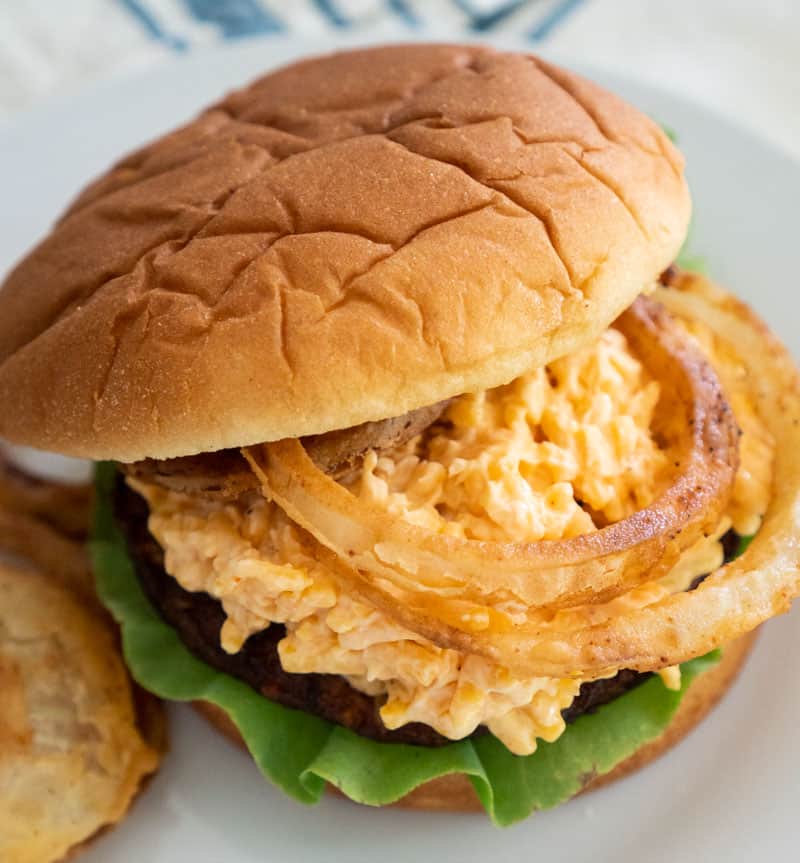 You can use store-bought pimento cheese or make your own, either way it is delicious!
Pimento Cheese Ingredients
16 oz cheddar cheese, sharp, grated
8 oz cream cheese, softened to room temperature
½ cup mayonnaise
4 oz can pimentos, with liquid
1½ cup sour cream
½ teaspoon salt
½ teaspoon pepper
1 teaspoon hot sauce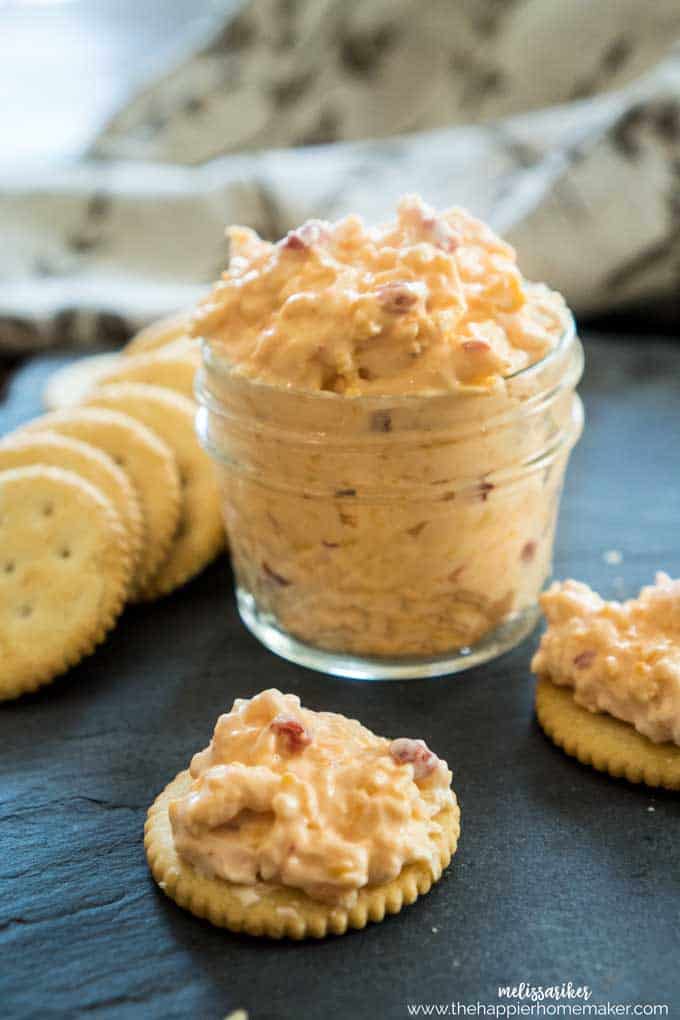 How to Make Pimento Cheese from Scratch
In a mixer combine sour cream, mayonnaise, and pimentos with liquid until combined.
Add hot sauce, salt and pepper.
Stir in cream cheese and grated cheese until just blended.
Refrigerate until serving.
These MorningStar Farms® Spicy Black Bean Burgers are definitely going to be a staple in my freezer moving forward. I love that I can cook them in a skillet, microwave, the oven, or the grill and they have just the right amount of kick of spice!
Save on Morningstar Farms® with Publix Summer Savings!
Does your family have regular meat-free meals? Have you tried the MorningStar Farms® Spicy Black Bean Burgers yet?