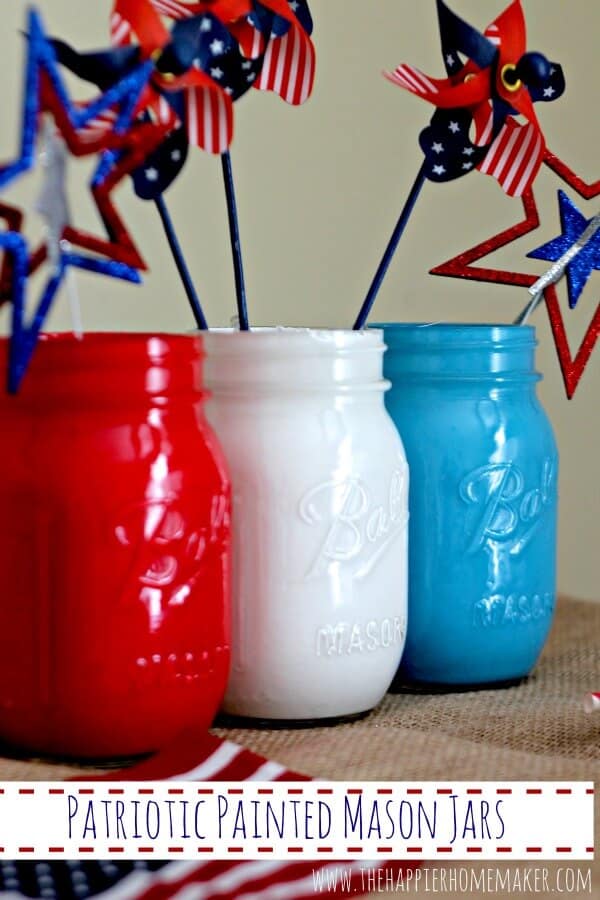 With Memorial Day, Flag Day, and the Fourth of July all rapidly approaching I thought I take some of the gagillion mason jars I have left over from the Rustic Bridal Shower I threw and paint them to create a patriotic themed centerpiece. I've seen painted mason jars all over the place but I had never tried it before, I'm so glad I finally took the leap!
I used DecoArt Gloss Enamel paints to thoroughly coat the inside of the jars with paint. I didn't want brush marks so I would just liberally squirt the paint in and then rotate the jars every so often so it would coat the interior. After they were coated I turned them upside down on some wax paper overnight to let the excess drip out.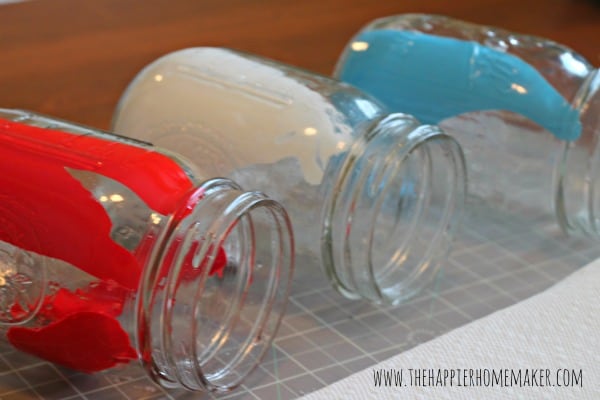 The paint bottle recommends letting the paint dry for four days then baking it in an oven but I'm too impatient and wanted to share with y'all now so you'd have time to make some for this weekend so I haven't done those steps yet. I just popped in some pinwheels and star floral picks from Hobby Lobby but I think these would look fantastic with flowers too!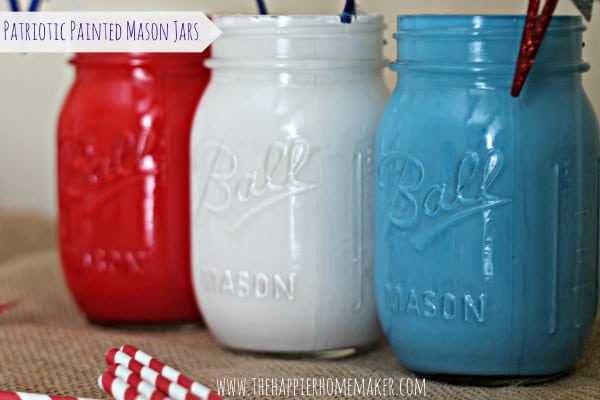 Are you pulling out your red, white, and blue yet? I know Memorial Day signifies the beginning of summer to many but don't forget to take a moment to remember the generations of servicemembers that have sacrificed their lives for our freedom!