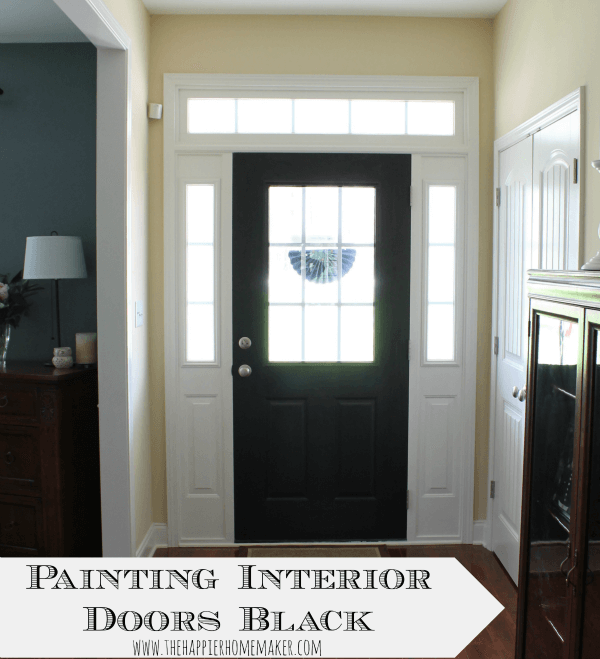 I get a lot of ideas for things I want to do to the house.
Big ideas.
Big ideas my husband promptly shoots down because it's scary to make changes to a house that's only a year old.  If it's so new, why make changes?
So when I proposed painting our front and back interior doors black I was a little surprised when he shrugged his shoulders and said "Give it a shot."
I went with Valspar Exterior Paint + Primer.  To prep the doors I simply cleaned them to remove any dust or grime and taped off the windows, locks and knobs with painter's tape. I was planning on using a small roller to paint the door but ended up doing the entire door with a small angled brush.  Each door got two coats about an hour apart.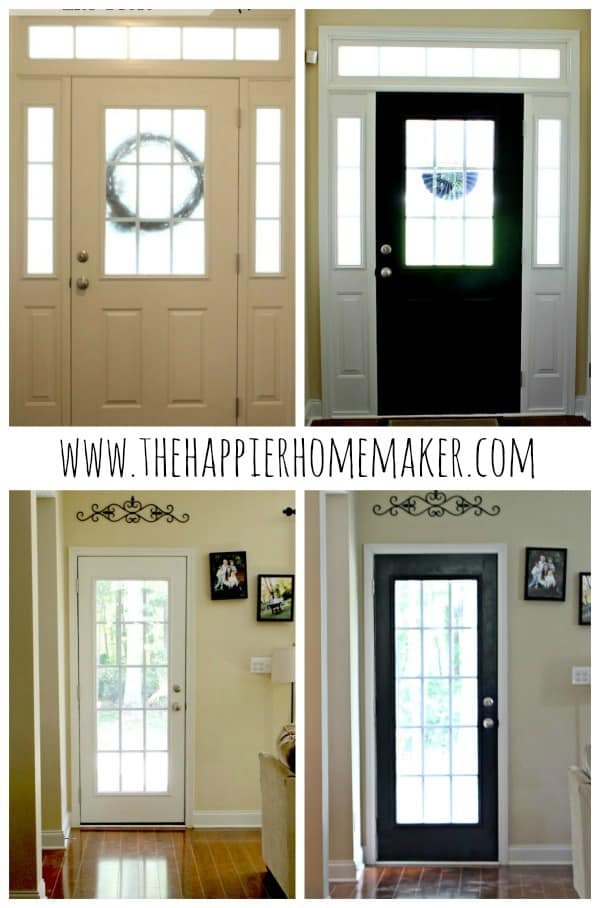 (Is it possible for me to get those pictures on the wall straight by the back door ever?)
I did learn one big lesson in the process-the front door had faux frost on the window and I thought I could tape right over it and, nope.  Didn't work.  I got paint on the window film and ended up pulling it off and ruining it in the process of trying to get the paint and tape off.  So, don't do that if you have any kind of film on your windows! Other than that the process was fast and easy and I think it made a pretty big impact.  I feel like it makes the white trim pop and gives a custom feel.
So what do you think-do you like the difference? Have you painted any of your interior doors different colors?
Linking to Homestories A to Z