It's been about a year and a half since I was first able to share with you all that we were officially 100% debt-free (woohoo!) Now, I wanted to give you a little update on what life looks like now and how the process has gone after we reached that goal.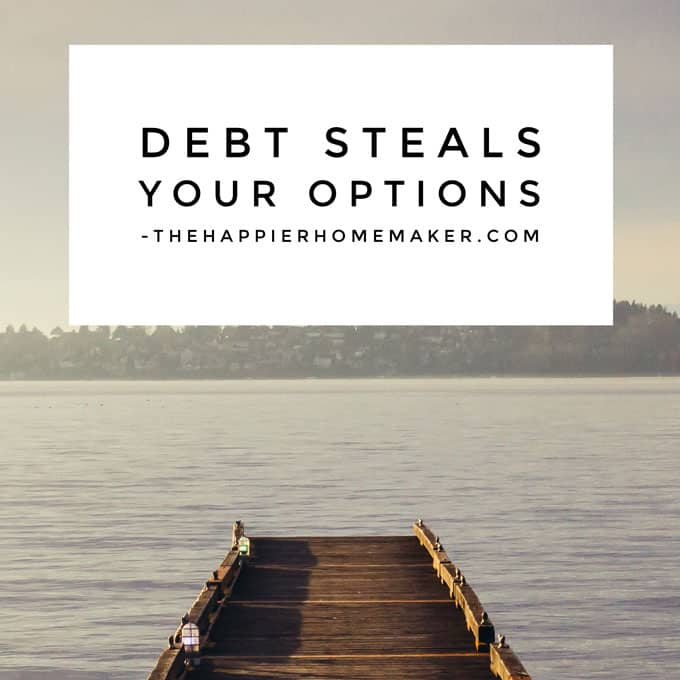 First, I'll give you the backstory in case you missed it. About four years ago one of my good blogging friends Kelly from View Along the Way and her husband Andy became debt-free (including her house!) She shared her story including her debt-free scream on the Dave Ramsey Show. I was really intrigued by their accomplishment and started listening to Dave Ramsey and read his book The Total Money Makeover. Before long I had the husband on board and we decided to make it happen in our lives as well. At the time we were "normal" in that we had debt all over the place: student loans, two vehicle payments, mortgage, personal loan we used to build a pool, and lots of credit cards. We even financed our couch! Totally "normal" as Dave Ramsey would say.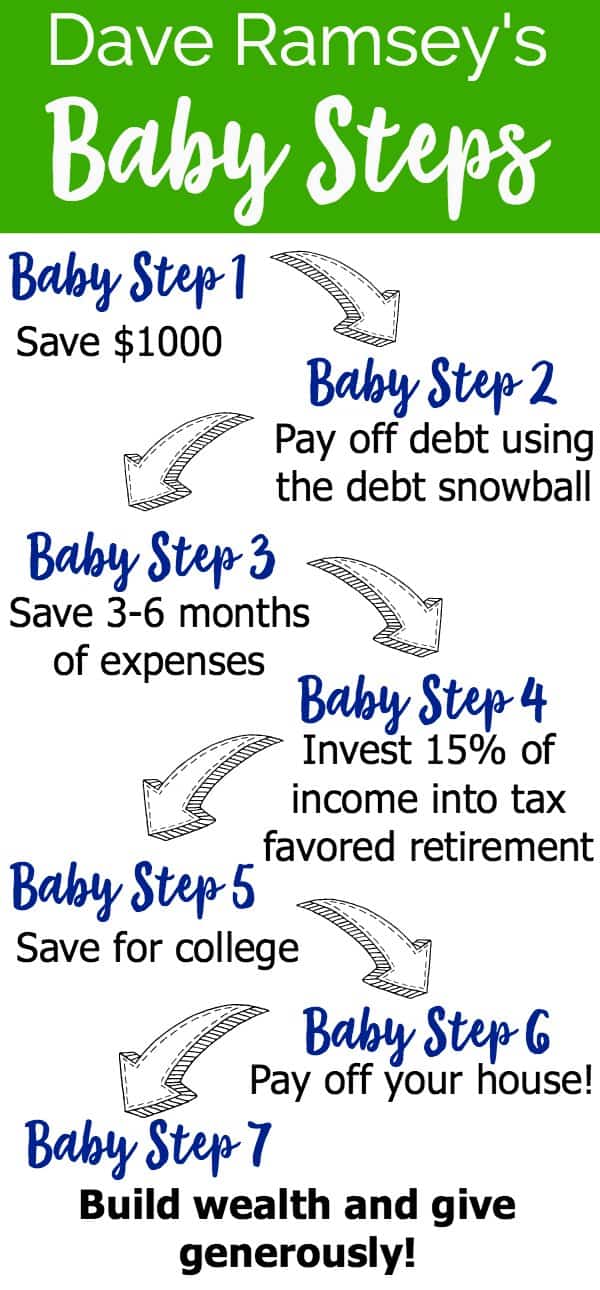 Shortly after we decided to work on becoming debt free the Army sent us to Washington DC and we had to rent out our house we lovingly built in NC. It was so frustrating to be making payments on a house and pool we couldn't even use and losing money every month-it motivated me even more. We tried our best to live off my husband's income and throw as much of my blog income at our debt. In about three years we had paid off about half of our debt using the debt snowball and were plugging away at my 60,000 student loans. Then, in early 2016 we found out we would be moving to England for a year (yay!) The move was really the impetus to our becoming totally debt free-we sold both of our vehicles (a Ford expedition we had financed brand-new and a Ford Raptor pickup truck my husband LOVED) and threw the money we had leftover from those sales to my student loans. Then we sold our home in North Carolina and took the little bit of money we had leftover and finished paying the last of our debt! It was amazing!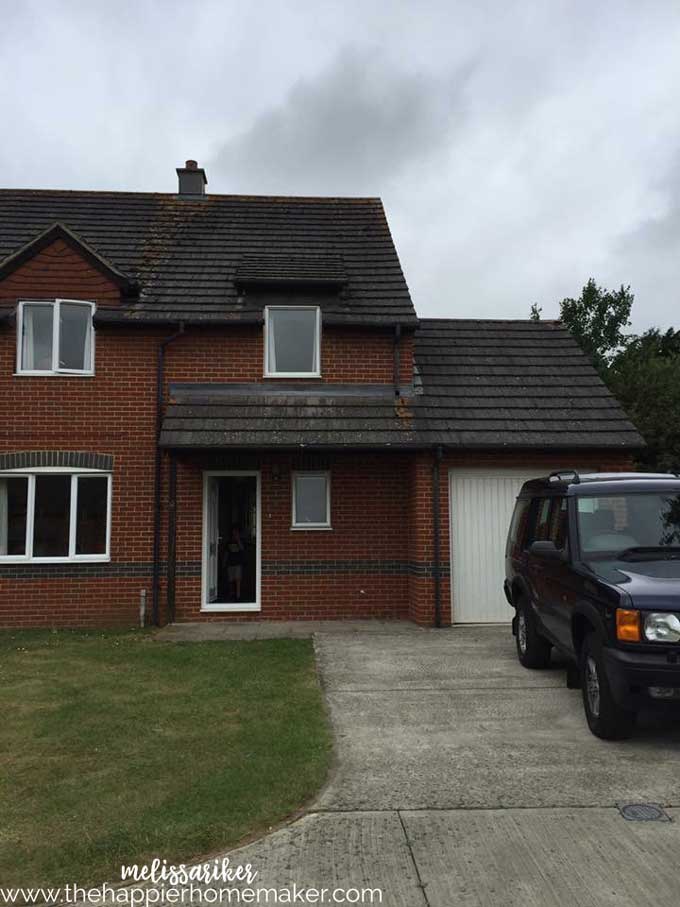 We used the remaining money from the house sale to build up an emergency fund and buy a little 16 year old Land Rover to get us around the year we were in England. It was high adventure! While we were in the UK we were able to save a lot of money by only having one vehicle, having NO payments other than our miltary housing rent and utilities and being frugal while traveling. We knew there would be a lot of expenses when we returned to the US, little did we know how many!
When the Army told us we would be moving from England to south Georgia we knew we wanted to buy a home again. We hadn't planned on purchasing until my husband retired in three years but moving to that part of the country was a dream come true and it was exactly where we wanted to live. We wanted to also get our children into a good school system. I flew back to the US for five days in May of this year to house hunt near Savannah, GA with my Mom and ended up purchasing what we hope to be our "forever home."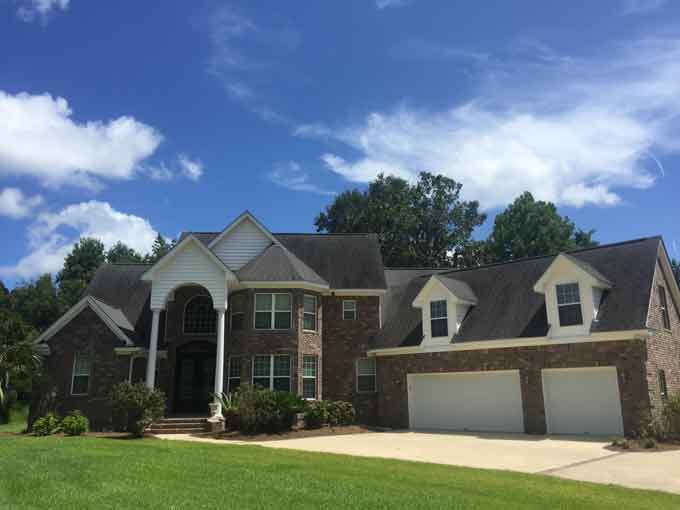 We moved back in July and were very lucky we saved so aggressively during our stay abroad so we were able to pay part of that savings towards the house and closing costs. We were also able to pay cash for two new-to-us used vehicles. Rather than financing like we would have in the past we stuck to a budget. I bought a three-year-old minivan (much less expensive than an SUV and very practical for our family) and my husband purchased an older BMW that gets great mileage for his commute to work with promises we'd save up for a truck when he retires!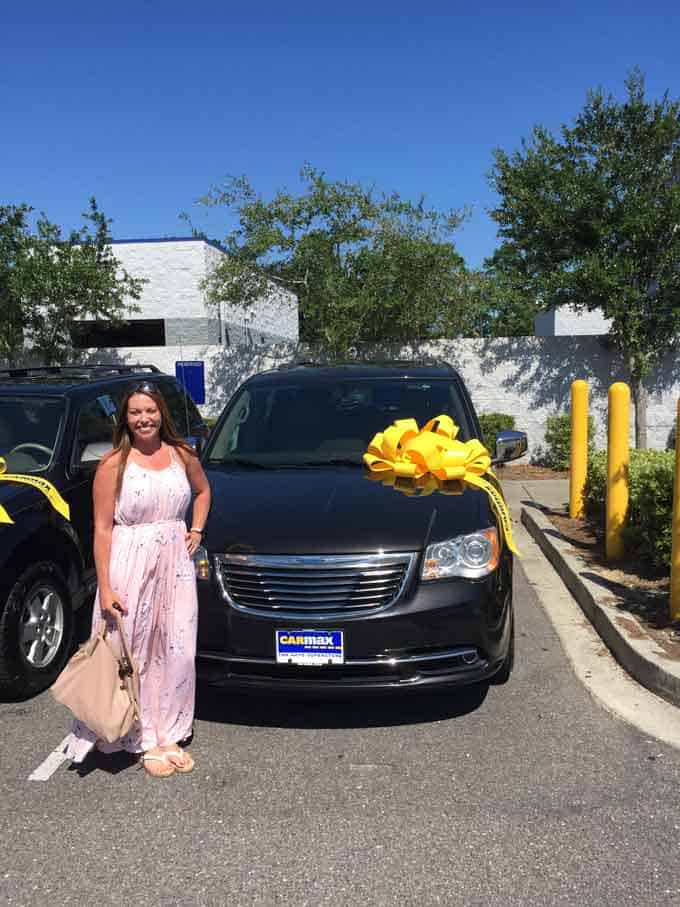 (That's the smile of someone who paid cash for their car!)
With no monthly payments, it is absolutely amazing how easy it is to save for things...we have been able to cash flow things like a new living room set, pay in cash for the cruise vacation we took over Christmas, and even installing a hot tub in the backyard! We've also been able to save aggressively for retirement and our kid's college as well as throwing extra principal payments at the house each month.
From here my dream is to have our house paid for but honestly, we didn't put much down on it because we bought sooner than we had planned on so it will take a while. My goal is to have it paid in full in 8-10 years, but a lot will depend on what my blog's growth in the future an what my husband does as a second career after he retires from the Army in a few years. Our income could go up or down but luckily because we worked so hard to be debt free he will have the freedom to choose a career based on his enjoyment rather than financial obligations, which was another part of our "why" when we talked about getting out of debt.
*Update: In anticipation of my husband retiring in a couple years he and I have started a website about living in the Savannah area. It's called Yankee in Savannah. You can see an example of what we write about there in this article about free things to do in Savannah.
Since first sharing our story I've had so many readers reach out to me and share their stories as well or tell me they were inspired to start their debt-free journey as well. If you are in debt I highly recommend you start by reading Dave Ramsey's book or listening to his free podcast. Then start making your list of "whys" and dreams-what would your life be like if you didn't have payments each month? It's hard during the process but totally worth it in the end!
More details about our debt-free journey:
We're debt free-how we paid over $250,000 in debt in 3 years!